The most powerful computers in the world are whirring away to out-think hurricanes.
But some researchers say science is approaching the limits of what can be predicted, at least when it comes to tracking model-befuddling storms such as last year's Hurricane Florence.
The MareNostrum 4 supercomputer in Barcelona, Spain, is among the latest in a new generation of supercomputers that researchers are programming with dazzling complexity to get a better seasonal read on destructive storms.
Its team is investigating the use of what researchers call an advance neural network. In other words, they want the MareNostrum to think like humans think, or more closely like how a self-driving car "thinks."
The computer would identify patterns in historic and climate data, then work from the patterns to make its own seasonal and multi-seasonal predictions. The MareNostrum 4 is considered the third most powerful computer in Europe.
"We transform our climate data into images and train the algorithm to recognize past patterns that have led to active or quiet hurricane season," said researcher Louis-Philippe Caron of the Barcelona Supercomputing Centre.
"Assuming that these patterns will hold true in the future, we can then make a forecast based on the climate data that we have available before the hurricane season starts," he said.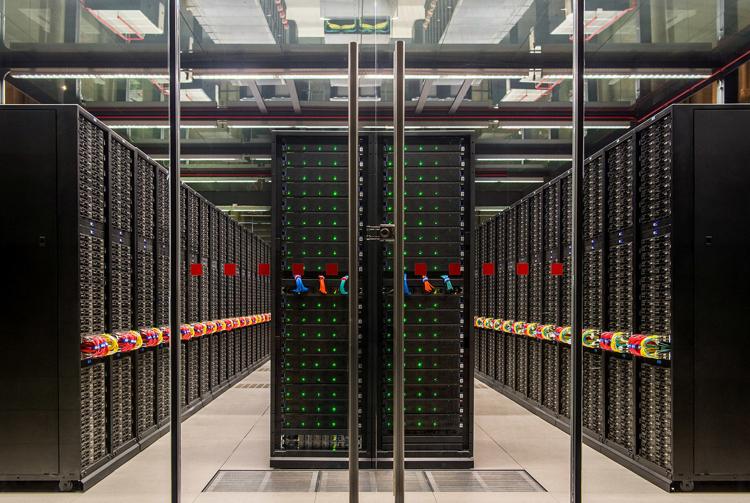 The center is working with Phil Klotzbach, the lead scientist for the benchmark Tropical Meteorology Project at Colorado State University, to crunch 35 years of data from the runs of a leading hurricane computer model, to compare them to conditions in real time.
"The supercomputer takes these observations, places them on a (latitude and longitude) grid and then uses the dynamical equations that govern the atmosphere and ocean to provide a best estimate of what the ocean and atmosphere looked like at a specific time," Klotzbach said.
It can assimilate climate conditions during the runs in time spans of six hours or less.
"It has way more file space than I'll probably ever have," Klotzbach said.
The MareNostrum is capable of 11.15 petaflops. A petaflop is an equation designed to simulate a real number for calculations, as a way to express continually changing conditions — at a rate of one thousand million changes per second. The Barcelona computer can do about a dozen of those per second.
But the center confines itself to seasonal predictions.
To forecast the shifting tracks and strengths of individual storms, the National Oceanic and Atmospheric Administration in June put into service a new and improved Global Forecast System, its leading computer model.
The GFS FV3 is designed to work with what NOAA officials call augmented supercomputing systems, computers that are 50 percent more powerful and capable of 60 percent more data storage than previous NOAA computers.
In three years of testing, the GFS FV3 showed itself to be 14 percent more accurate than the old GFS at forecasting the tracks of tropical storm systems through the Atlantic Basin, and 10 percent more accurate forecasting the intensity of the storms, said Brian Gross, the director of the the Environmental Modeling Center.
Track forecasting might already have gotten about as good it gets. National Hurricane Center researchers are starting to acknowledge the limits.
"Despite incredible improvements in tropical cyclone track forecast errors and skill, it is well accepted that making perfect forecasts will never happen," National Hurricane Center meteorologists Chris Landsea and John Cangialosi said in a recent study. 
The study's findings suggest "the approaching limit of predictability for tropical cyclone tracks is near or already has been reached," they said.
But as the GFS FV3 indicates, there's still at least some room to improve.
Shea Gibson, a Charleston-based meteorologist for the private forecasting company WeatherFlow, said the professionals in the field are still seeing huge gains in track forecasting.
"More and more data points are being plugged into areas where gaps in coverage were, so our modeling is getting smarter and our forecasts are improving," he said. What used to be the margin of error at three days out is now the margin at five days out or more, he said.
"The more data we feed into our numerical modeling processes, the stronger the algorithm," he said.