After drenching the Lowcountry with heavy rainfall, Mindy was downgraded late Sept. 9 to a post-tropical cyclone before dissipating into the Atlantic Ocean. 
In its final public advisory on the system, the National Hurricane Center reported at 11 p.m. Sept. 9 that Mindy was 285 miles east of Charleston moving toward the east-northeast at 29 mph.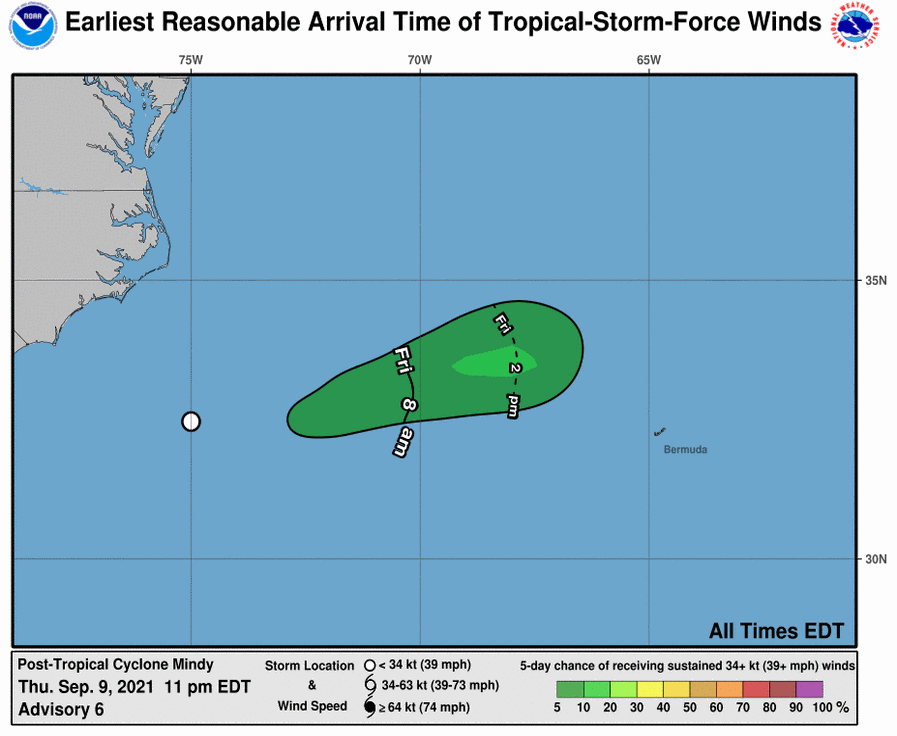 Mindy's maximum sustained winds were 35 mph and it was forecast to further weaken before dissipating into the ocean, the National Hurricane Center said.
Meanwhile, Hurricane Larry remained a large storm Sept. 10 as it approached southeastern Newfoundland, continuing to create rip currents along the East Coast of the United States. 
The Charleston office of the National Weather Service has advised that a high rip current risk remains in effect from 8 a.m. Sept. 10 until the evening. 
The hurricane center reported in its 11 a.m. advisory for Larry the hurricane was about 595 miles southwest of Cape Race, Newfoundland traveling north-northeast near 29 mph. Larry's maximum sustained winds were 80 mph, slightly slower than earlier in the morning.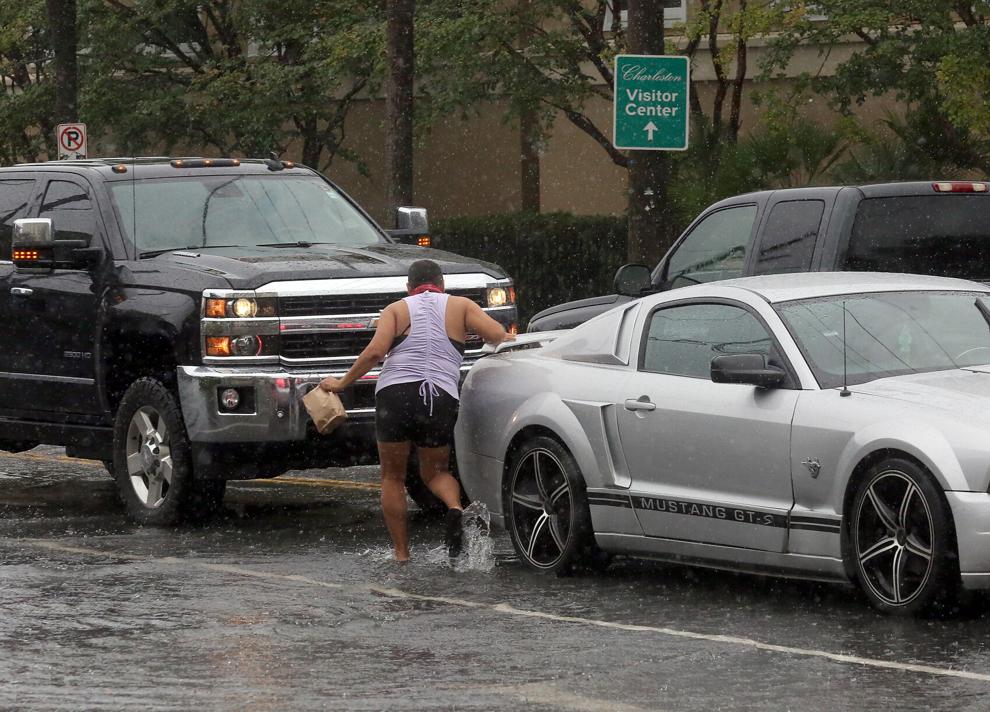 Larry was forecast to transition to a hurricane-force post-tropical cyclone as it passes over southeastern Newfoundland the night of Sept. 10.
A hurricane warning is in effect for portions of southeastern Newfoundland.