DATAW ISLAND — On New Year's Eve 1997, Madeleine McGee drove from Charleston to Dataw Island to pick up a stock certificate. The drive took her out of city neighborhoods, through marshes, past the town of Beaufort and onto a private, 860-acre island with only a couple hundred homes.
Although 100,000 people lived across the expanse of Beaufort County at the time, most of the wealth hugged the coast.
As the then-director of development for a community foundation, McGee had been thinking about how money moves across a population. Usually philanthropic dollars went to urban areas. Her foundation hoped to change that, to invest in rural places outside of Charleston.
And then out of the blue, a couple who had recently moved to Dataw told the foundation they wanted to set up a fund to benefit the whole region. "We want to get to know our community," McGee recalls them saying. "We believe in it."
But there was a catch: The donors wanted to remain anonymous during their lifetimes.
In May, the Coastal Community Foundation revealed the donors to be Alan and Joanne Moses. Alan Moses died at age 87 in 2018, and Joanne Moses passed away at 89 in 2021.
The couple, who became unexpectedly wealthy in the second half of their lives, gave away tens of millions of dollars — the precise amount remains private. The foundation fund they created, called the Beaufort Fund, has supported over 200 nonprofits in Hampton, Jasper, Colleton and Beaufort counties. 
Value in giving
People who work with philanthropists say no two are alike. A donor might put a family name on a fund to cultivate a culture of giving in future generations. Or, a donor might name a scholarship after someone who has died.
Donors can also use their own names as a way to generate more support for a cause. A lot of giving happens because of who is making the ask — a high-profile donor can ask other high-profile donors to give.
But Alan and Joanne Moses did not fit into any of those categories. They perceived themselves to be ordinary people who made some lucky investments. Giving anonymously allowed them to live and act as they really were, rather than play a role.
"My parents' attitude was like, 'We can't believe we have this much money,'" their son, Bill Moses, said. "It was like they found it on the street."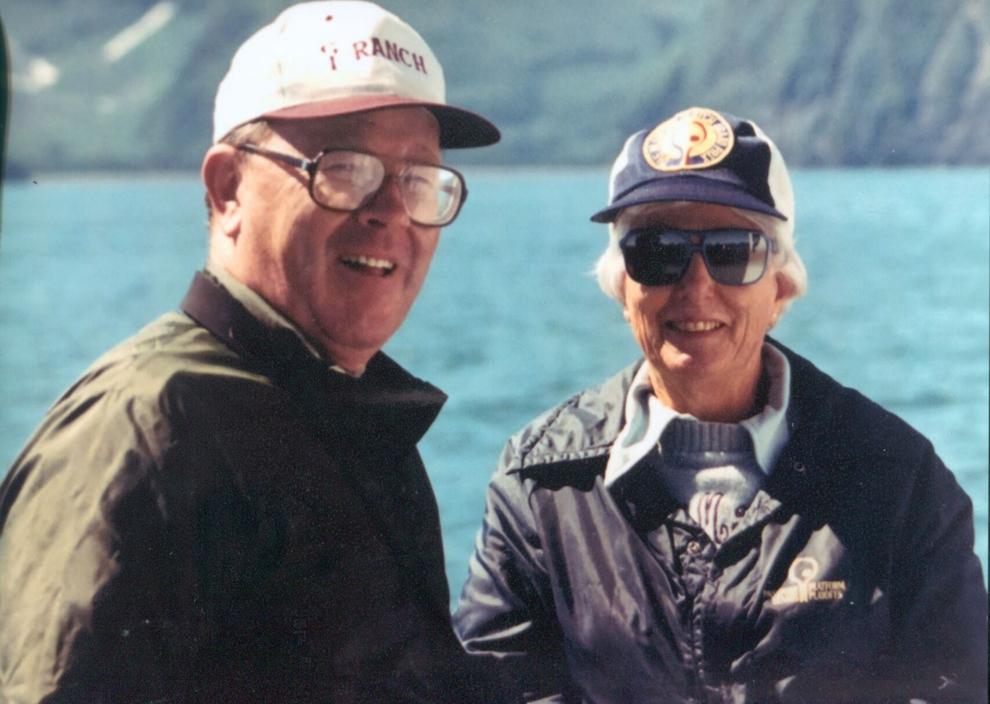 Certainly they lived comfortably. After Alan Moses retired from Wall Street, where he'd made one of the first leveraged buyouts, the couple moved to a gated, waterfront golf community. 
But their home wasn't particularly large, a lot of their furniture he'd made himself, and most of their clothes came from L.L. Bean. When visitors came over, Joanne Moses pulled down a crystal bowl she'd won in a golf tournament and used it to serve peanuts.
As people who'd grown up in working-class families during the Depression, they believed that things had value insofar as they could be used or given to others.
The revelation
In the first years of the Beaufort Fund, they drove all over the four counties they supported, scribbling directions on a piece of paper and meeting nonprofit leaders in coffee shops. The couple wanted to hear the grantees' visions for their communities. Alan and Joanne Moses had a soft spot for organizations providing basic needs — food, clothing, health care, education, a safe place to live. 
Because no one knew the source of the funding, grantees spoke freely about their frustrations. Usually people applying for grants have to pitch a new program or idea. But many leaders simply wanted to continue the work they were already doing.
Enlightened, Alan and Joanne Moses restructured the fund. Theirs is one of the few that allows applicants to ask for operating expenses — money to keep the lights on, pay salaries, and handle day-to-day expenses.
Their anonymity also allowed them to interact freely with colleagues.
Edie Blakeslee, who in the early 2000s brought sandwiches and took notes at the meetings, remembers trudging up three flights of stairs to the big table in an old insurance building where the Beaufort Fund's volunteer advisory committee met to review grant applications. Alan and Joanne Moses never let on they were the source of the funding. Sometimes they bickered with each other, Blakeslee recalls, but they never pulled rank.
"They were equal at that table with everyone else," she said.
A few years into the job, Blakeslee's boss took her aside. "You know the Moseses on the committee?" she remembers him saying. "They're really the ones who made this possible."
Blakeslee was surprised and a little embarrassed to have acted so informally with them, but then it dawned on her: That was the point. "They believed people put their pants on one leg at a time," she said. 
Blakeslee, who is now a vice president at the Coastal Community Foundation, kept the Moses's secret for 20 years. Finally, at a May 2 luncheon that celebrated the couple's philanthropy, she was able to speak freely about their contributions. "I felt like I was telling somebody there really was a Santa."
Buying an island
While Alan and Joanne Moses garner a lot of admiration, people like them might not be as rare as one would expect, said Brent Simpson, a sociology professor at the University of South Carolina who studies altruism.
For one thing, Simpson said, altruistic people are often more financially successful than self-interested ones. The trust and goodwill they build translates into more gains in the long run, he said. 
In addition, humans' capacity for generosity is greater than the public expects. In Simpson's view, that's because economics and evolutionary science have created an expectation that most people consistently put their own interests first. But Simpson said his research shows that individuals fall across a much broader spectrum — our dispositions can push us toward egoism or altruism.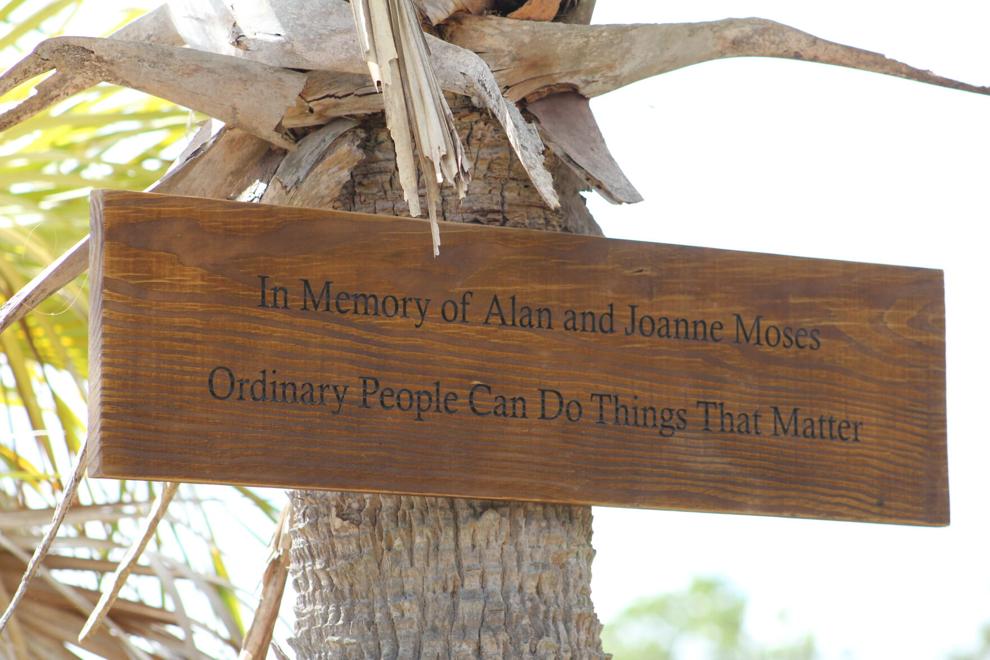 Or, in the words of a friend of Alan and Joanne Moses, Ann Ballantyne: "They would never be picked out as multimillionaires. They were just nice people." 
After her husband passed away, Joanne Moses lived for three more years. Ballantyne remembered her friend walking the dog on the trails of Oak Island, a green space popular with many Dataw residents. Joanne Moses was as disappointed as other neighbors when a chain with a sign saying "Do not enter" appeared. But then a rumor circulated — someone else had bought Oak Island and donated it anonymously to the Dataw Island Owners Association.  
"I know who bought that, Joanne," Ballantyne said.
Joanne Moses answered, "Don't you dare tell."