HILTON HEAD ISLAND — Hilton Head lends itself to electric vehicles.
Its small size, low speed limits and miles of trails make it an appealing place for all kinds of vehicles that rely on batteries instead of gas tanks.
As more residents and visitors use them, however, town businesses and government are grappling with the infrastructure EVs need: easy access to a ground floor outlet, parking space and a plan for integrating them on crowded paths.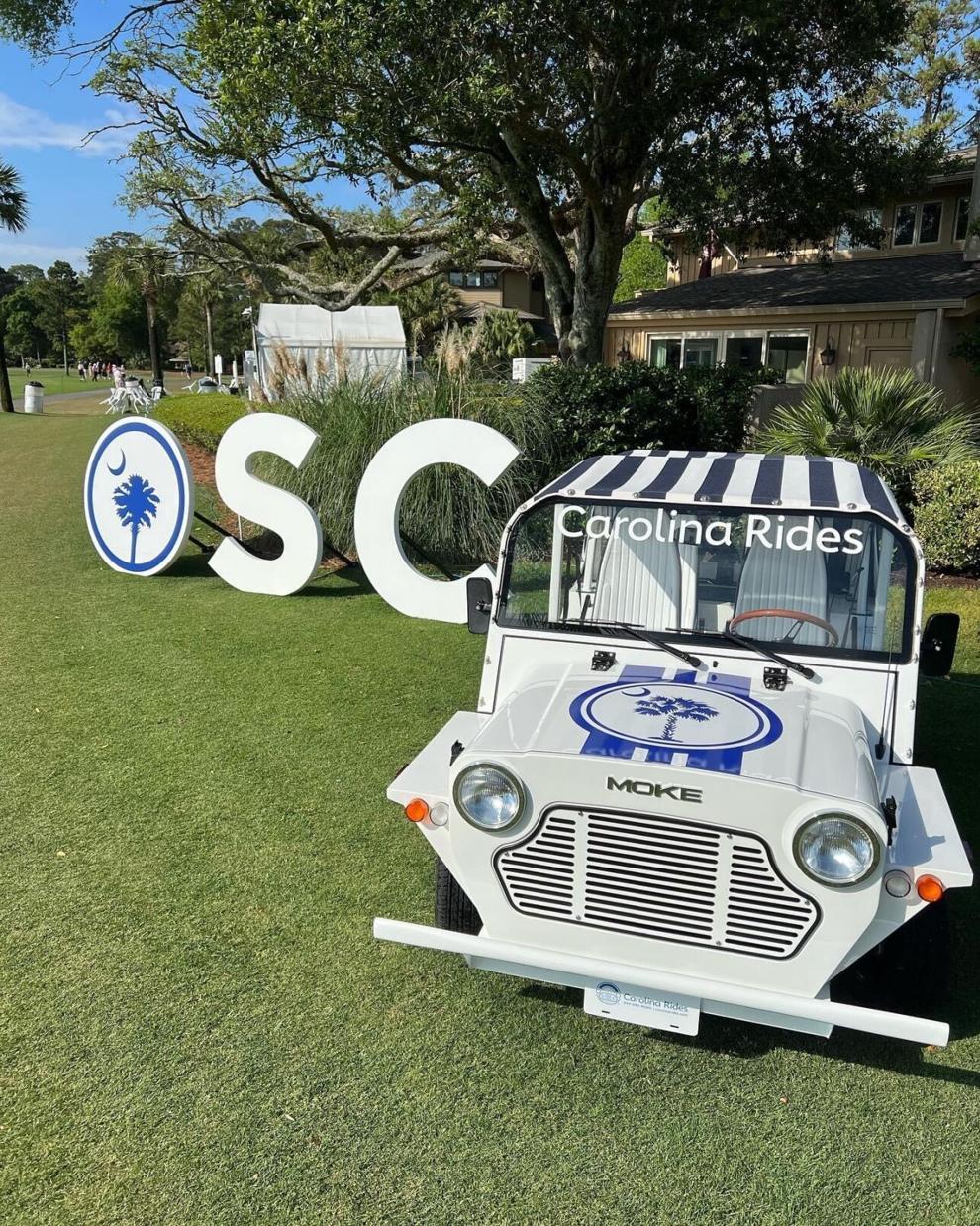 "Electrification is changing things faster than the world can keep up," said Jason Bullock. He owns Carolina Rides, a business that rents and sells low-speed, open-air electric vehicles called Mokes. The demand for them is so high that as soon as a new one comes in he sells it.
Bullock is such a fan of all things with wheels and electric motors that he would get an electric truck himself, but at the moment only one with a combustion engine can haul his inventory to customers in Charleston, Columbia, Greenville and beyond. 
Charging a Moke is not a big deal for most people in single-family homes or first-floor condos. It just requires a 110-volt outlet. Most electric bikes require the same. 
But not all condo buildings have outlets in the parking garages. Residents' easy access to electricity was not necessarily a priority when places went up in the 1970s and '80s. 
As a seller of EVs, Bullock would like to see property owners either retrofitting their buildings or considering the increasing demand for EV-accessible outlets as they construct. The world is electrifying, he pointed out — but the infrastructure doesn't always graft on.
"We had to make ourselves equipped for it"
The Island Club of Hilton Head, a resort for both year-round owners and short-term renters, installed its first charging station for guests' electric cars in 2019. It added a second in 2021.
A padlock hanging over the tubes means users have to ask the gate staff to operate the chargers, which is how Kyle Hutcheon, the gate staff manager, knows they're getting more use. At first only one person every other month or so called. Now it's more like two or three a week, he said. 
One reason for the uptick is that, as more charging stations are installed across the country, guests are willing to travel farther distances in their EVs. They're not only driving them around town, but taking them on vacation. 
Martin Catalioto, a CrossFit instructor who drives his Tesla back and forth to his job in Bluffton, is a good example. He said he felt nervous at first taking his white Model S on a trip as far as Jacksonville, Fla., about 170 miles from Hilton Head. But once he figured out how to charge along the way instead of at home, he feels more comfortable going long distances in his electric vehicle.
"It's the coolest thing ever; it's like driving a spaceship," Catalioto said. "Like it or not, it is the future of cars."
The staff of the Island Club sees the same future. 
"We weren't equipped for it. We had to make ourselves equipped for it," said Patty Pearson, the club's regime manager.
While the club's EV chargers are a free amenity for owners and renters, they do require resources. Pearson explained that it costs $20 a month just to have the charger sit there, and the resort doesn't have a way to add a credit card machine to charge users.
But the money is not really the issue. The space is. 
"Our problem is parking," Pearson said. Every spot at the resort is valuable, and leaving even one open for the occasional Tesla or hybrid to juice up hurts. It's unclear how the resort would make room for a fleet of them.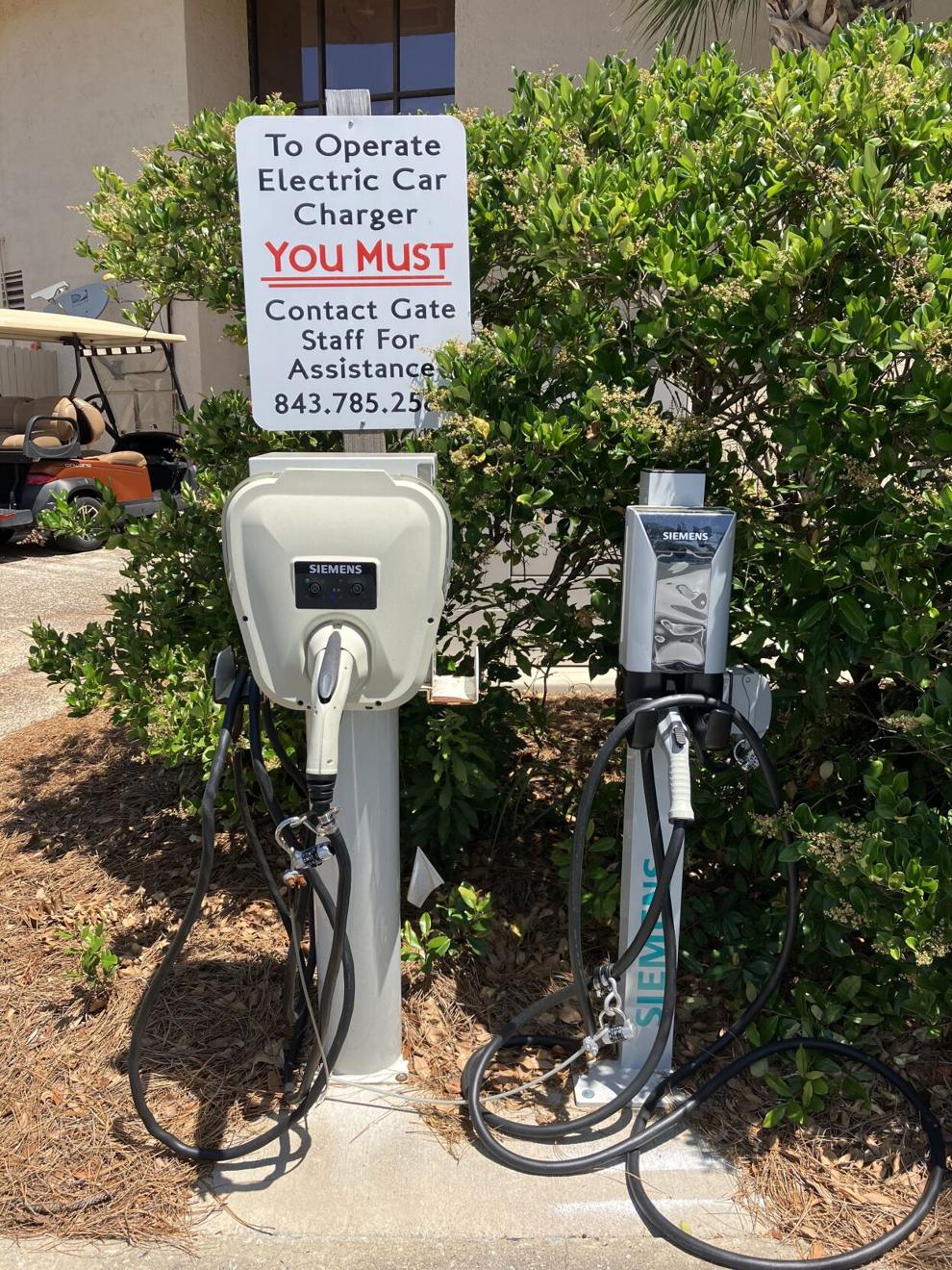 How fast should an e-bike go?
Back at the Town Center, Deputy Town Manager Josh Gruber is also eyeing an electric future. EVs are a good fit for the ethos of the island, he said, pointing out that protecting the natural surroundings is part of Hilton Head's history.
One way the town has invested in the environment is by creating over 50 miles of paved paths so residents and visitors can walk or bike instead of drive.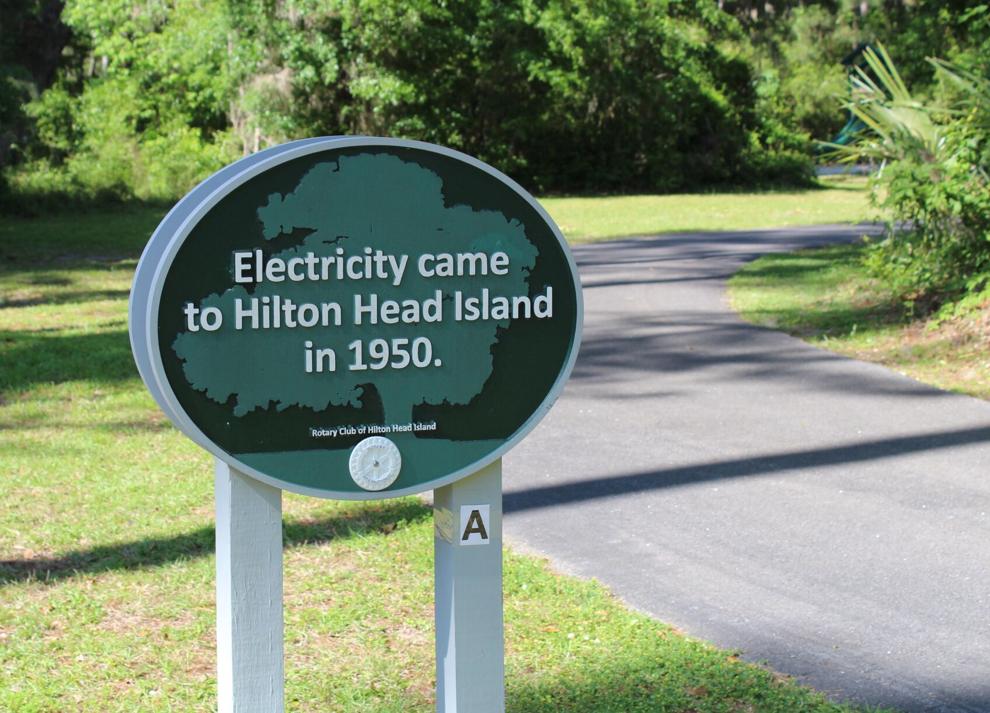 The paths, which can narrow to a few feet or widen to more than 10, curve around live oaks and sea pines, making their way past residential neighbors and near commercial strips. From time to time, they offer a route to the beach, where bikers can sail over hard-packed sand. 
While the town rules are clear that no motorized vehicles are allowed on the paths or beach, e-bikes that go 20 mph or less are permitted.
But some residents say e-bikes pose a safety hazard to pedestrians. "I've almost been clipped twice," said Patsy Brison at a May 17 town council meeting. She pointed out that e-bikes are both heavy and fast, a combination that can be dangerous. 
In Charleston, city officials have handled the speed issue by working with the city's e-bike share program on a geofencing model. When a Lime rider enters the crowded market area, for example, the bike will automatically slow down.  
Hilton Head officials have been weighing a different idea: an ordinance requiring island e-bike rental businesses to cap their inventories' motors at 12 mph.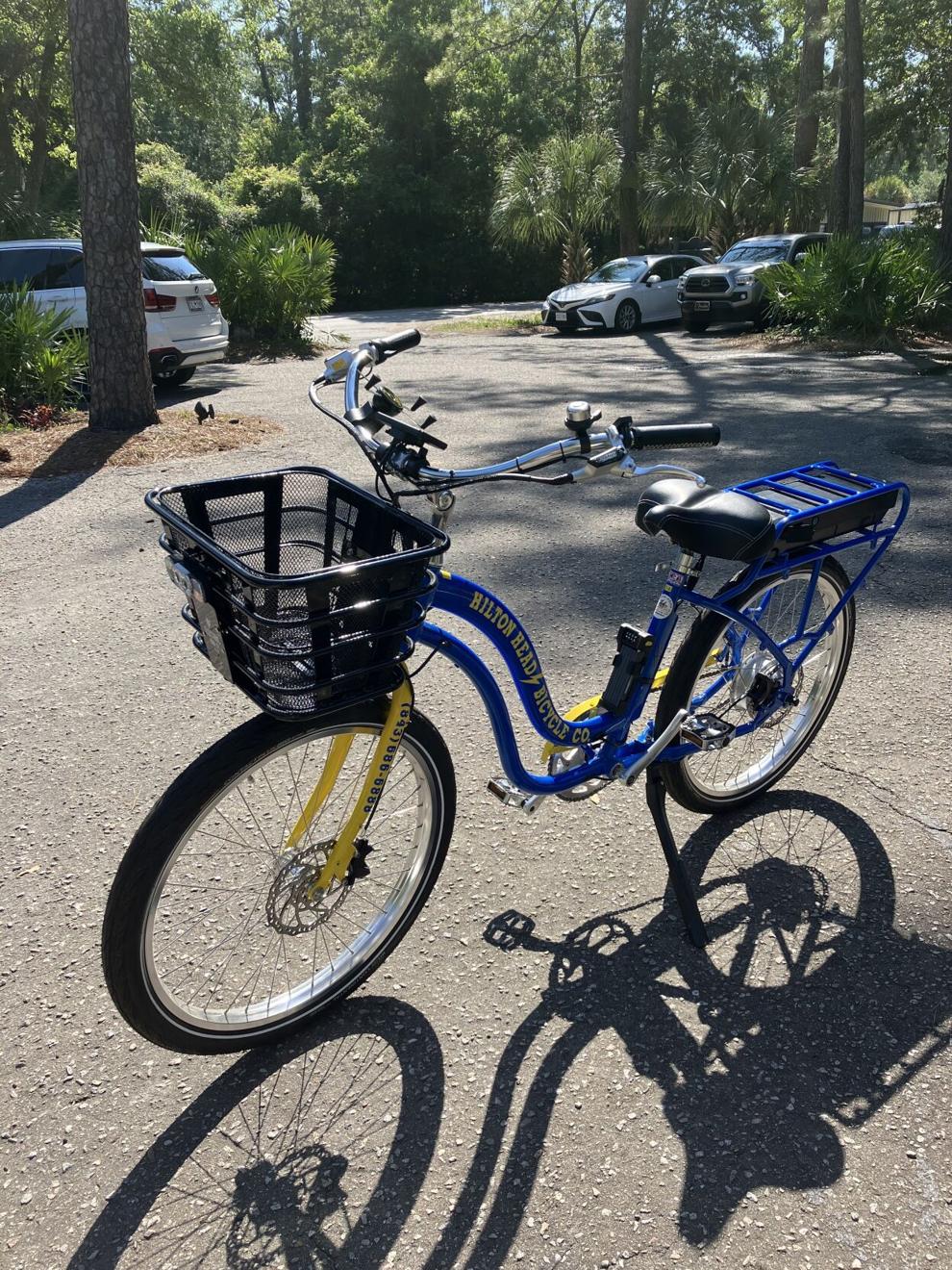 At the council meeting, Jim Hall, who owns a shop called Hilton Head Bicycle Co., objected to that provision. His business already struggles against suppliers who have online stores, he said. If he tells customers that his e-bikes have limited speed, "they're going to walk out of my shop," Hall said.   
Two other residents also voiced their concerns: Capping rental e-bikes' speed didn't address privately owned e-bikes, and it might not be appropriate for e-bikes on the road.   
In response to their comments, the mayor and six council members agreed to send the ordinance back to committee. 
David Ames, who represents Ward 3, said that e-bikes, as well as other electric vehicles, would probably require a more comprehensive solution than an ordinance. The new technology calls not just for tweaking, he said, but for entirely new systems.