In her teens, Bertha Hall "hooked" school and went to see The Andrews Sisters sing "Boogie Woogie Bugle Boy."
The all-girls school she attended in Baltimore caught her skipping, but the show has remained one of her fondest memories. Now at 89, the song is still Hall's favorite to line dance to, and she dances with considerable skill. 
Hall, known as "Beezer" by her friends, is part of a group of seniors who dance at the Hanahan Senior Center four times a week. Over the course of more than 20 years, she and Miwa Shea, also 89, have developed a friendship through their shared love of line dancing. And the activity may also help keep both their minds and their bodies healthy.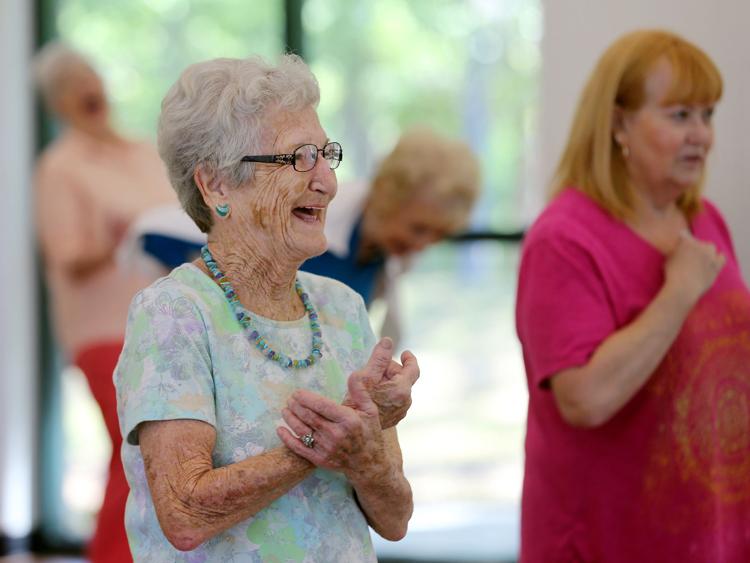 Hall and Shea said they both worry about losing their memories. Alzheimer's runs in Hall's family. And Shea was prescribed medication about five years ago when she was beginning to lose her memory. For Shea, the 64 counts of a line dance are a constant exercise in memory. 
Heather Boger, director of the Center on Aging at the Medical University of South Carolina, said exercises like dancing can help to reduce the risk of dementia and cognitive decline. 
The goal should be to keep the mind active. That can mean any kind of activity so long as it's enjoyable. 
"They're able to move, and that in of itself keeps the brain active."
Boger said line dancing has the added component of being a social sport, something Shea and Hall said they rely upon.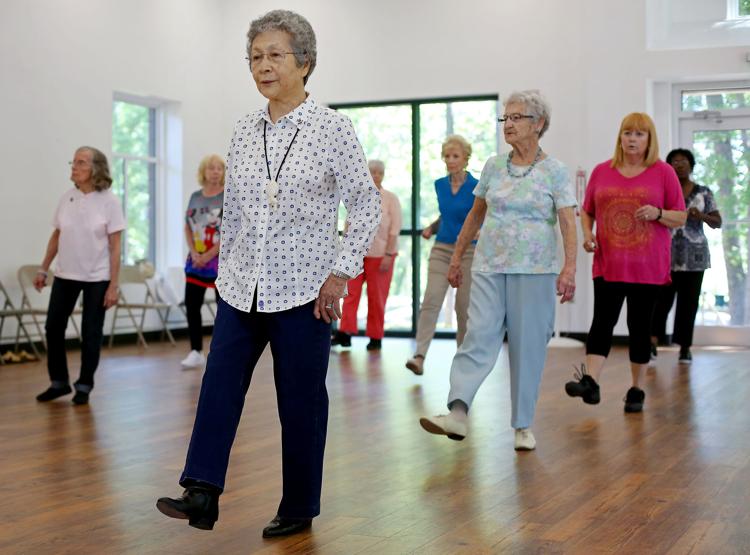 Shea moved from Japan in 1965. She and her husband, a member of the Air Force, took U.S. Highway 17 from Boston to Charleston in a 1958 Chevy. Shea remembers thinking how big the country seemed then, compared to her home of Kyushu, Japan. Now, more than 20 years after her husband died, she uses the line dancing as a social outlet. She said she wouldn't have a group of friends without it.
There's truth to that. Boger said avoiding isolation is also good for the brain's health. Untreated depression is thought to be another risk factor for cognitive decline. 
As they grow older, Shea and Hall have watched as some of their peers lose their mobility. Though it may not be possible for everyone, Boger said the old adage of "use it or lose it" holds true for anyone who wants to avoid cognitive decline or dementia.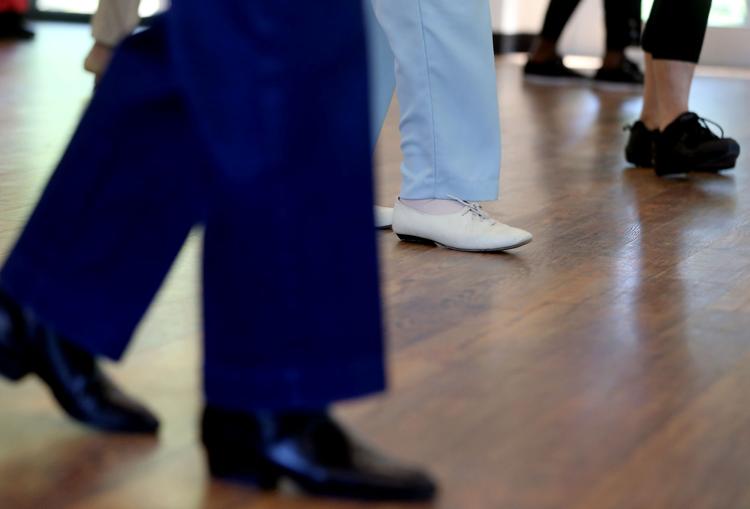 Frances Beasley, a line dancing instructor of 21 years, teaches to a few groups of seniors in the area. She said Shea will do every spin in every dance if she can. The women hardly made a single mistake during a recent Wednesday practice at the Hanahan Senior Center, even though Beasley teaches new combinations each time.
"Both of them are fabulous dancers," she said. "They know every dance backwards and forwards."
The two have more in common than line dancing: Both their husbands were military men and both women live independently now. They're both 89 and longtime Lowcountry residents. Both will turn 90 within one month of each other this summer. 
Hall still works cleaning homes. Many of her clients are younger than her, but some are now moving into retirement homes. 
"Besides working, I dance," she said. 
She still takes care of her own home, the same one she has been in since the 1960s.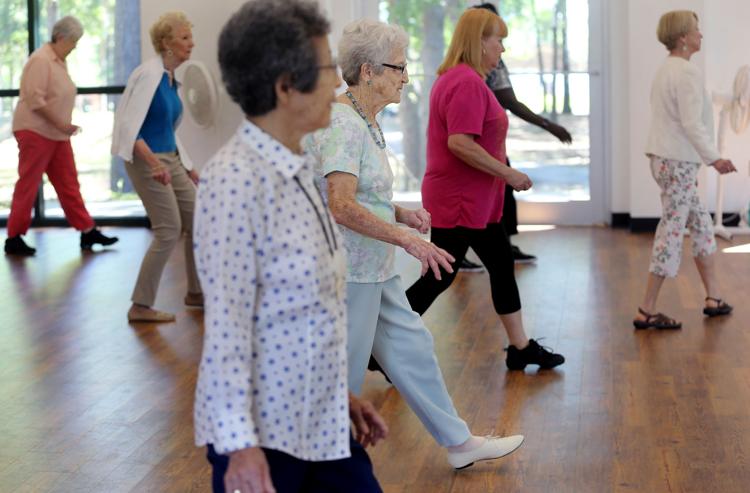 Neither worry themselves about injuries. Hall has had both of her hips replaced. The line dancing has helped keep their muscles strong. 
Both women have learned over the years to take care of themselves, something they said has allowed them to live active lifestyles longer.
They joke that maybe when they're 100, they'll go to Japan and climb Mount Fuji.