In order to help kids with cancerous brain tumors, Jezabel Rodriguez Blanco has to cobble together grants from different foundations to fund her work.
Sometimes, it means looking up who the foundation was named after. Rodriguez Blanc, an assistant professor at Hollings Cancer Center at Medical University of South Carolina, has received grants from cancer foundations named for two legendary sports figures. One is from the V Foundation, founded by the late North Carolina State basketball coach and ESPN personality Jim Valvano. More recently, she got a $100,000 grant from the Vince Lombardi Cancer Foundation and the Starr Children's Fund, named for respectively the former Green Bay Packers coach and his star quarterback, Bart Starr. 
For Rodriguez Blanco, it led to a Google search.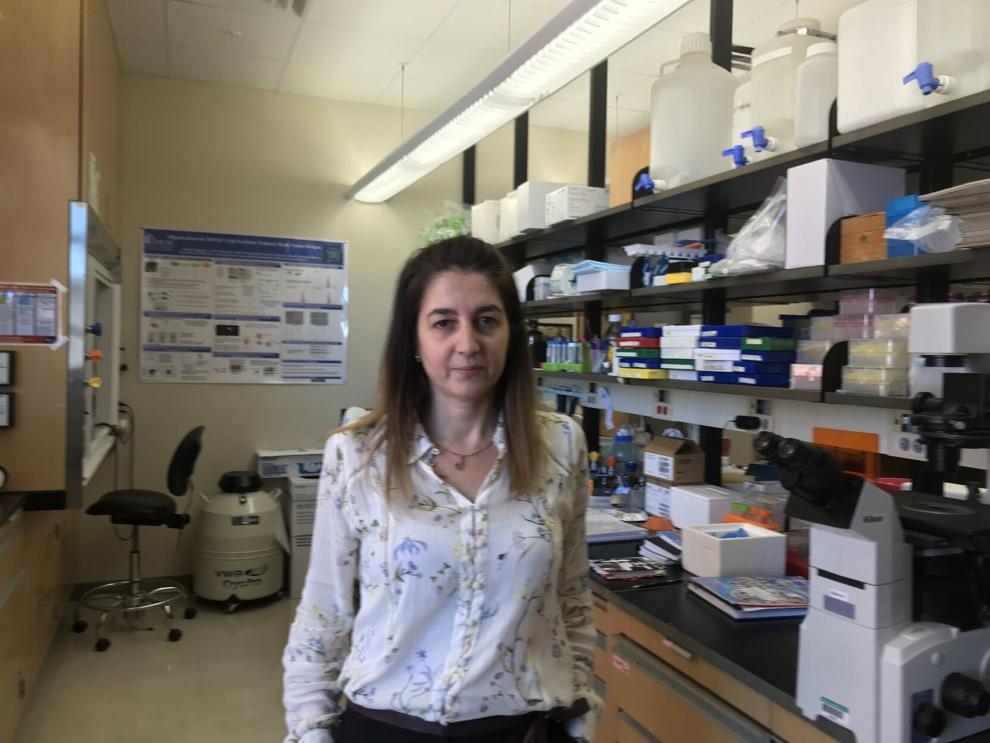 "I am not really into sports," she said sheepishly. "Well, depending on the sport. If you tell me soccer, I know soccer, I know everyone."
Rodriguez Blanco got her doctorate in neuroscience but wanted to work in cancer, so brain tumors seemed a natural fit. She began working on medulloblastoma, the most common form of brain tumors in kids, as she began to look at what is driving those tumors. Fortunately, her work got her a small grant from the Pediatric Brain Tumor Foundation to sustain it.
"I am here because of that small grant that they gave me," Rodriguez Blanco said. The work took on greater significance, however, once she began meeting with doctors treating those patients and once she got to know the families affected.
"I really want to help them," Rodriguez Blanco said. "I feel like we are not doing enough and the reason we are not doing enough is because of our funding issue."
It is a barrier anyone working in cancer in kids faces. This year, 9,910 children under age 14 will get cancer, along with 5,280 adolescents, according to estimates from the American Cancer Society. That is only a small fraction of the 1.9 million cancer cases expected this year, the Cancer Society said. Medulloblastoma is the most common cancerous brain tumor in children but there are only about 350 a year, according to the National Cancer Institute.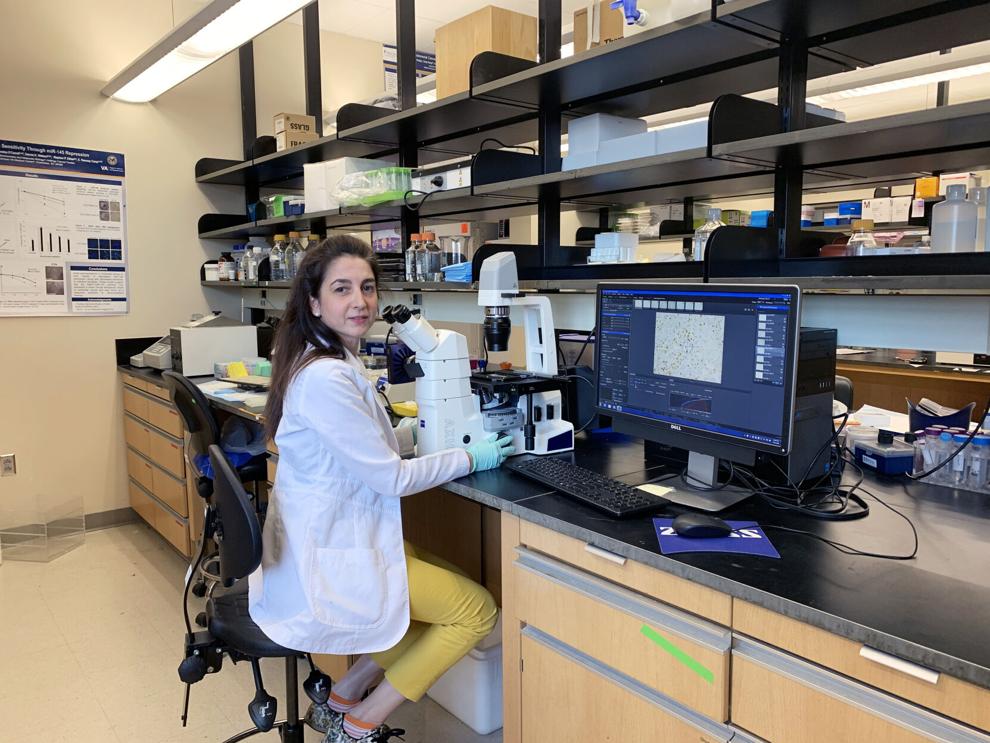 "The number is so small, it means that there is not that much interest" from the pharmaceutical companies, Rodriguez Blanco said. Pediatric cancer typically receives only 4 percent of federal cancer research funding, the National Pediatric Cancer Foundation said.
It is one reason why it is important for groups like the Lombardi Foundation to step up and fund research like Rodriguez Blanco's.
"Currently, patients who receive treatment for the most common pediatric brain tumor, medulloblastoma, have a significant reduction in their quality of life," said Paul Moline, the board president of the cancer foundation. "This research is a step toward improving the treatment process for this pediatric cancer and therefore, improving the quality of life for young cancer patients."
The research
Rodriguez Blanco's work is looking at a significant mutation that drives many of these tumors, a protein known as sonic hedgehog, a gene mutation discovered in the 1980s and subsequently named after the video game character because it caused fruit fly larvae to form spiky protuberances.
About 70 percent of the patients with this mutation survive but for the other 30 percent there is no good treatment. "Those kids do really poorly," Rodriguez Blanco said.
Her work is looking at another potential mutation in the gene p53, which is normally a powerful tumor suppressor.
"It detects a mutation and kills the cell so the cell doesn't go out of control," Rodriguez Blanco said. Without it, the tumor can survive treatment like radiation therapy, she said.
Another big problem is relapse, where the tumor returns after treatment. Rodriguez Blanco recently found that in those tumors there is a "reservoir of cells," like sleeper cells, lying dormant. Most cancer treatments are designed to kill fast-developing cells that typify cancer, so they might miss those sleeper cells. Those cells also show outward markers of common brain cells called astrocytes, which outnumber neurons in the brain and perform complex tasks in a healthy brain. That may also help them evade surveillance, Rodriguez Blanco said.
"Maybe they are hiding from treatments because they look like an astrocyte," she said.
Understanding the ways those tumor cells escape led to looking at ways to block those pathways further downstream, and preventing those tumor cells from returning, and potentially better drugs, Rodrigeuz Blanco said. It might be a combination of inhibitors.
That is another problem with treating brain tumors in kids: the drugs were never designed for kids. Some of them were developed decades ago and never studied for their impact on developing bodies and brains, Rodriguez Blanco said.
The long-term side effects can vary widely by the type of treatment and cancer, but kids treated for brain tumors can often face learning difficulties later on, problems concentrating and even hand-eye coordination problems, the Cancer Society said. There can also be stunted growth and damage to major organs like the heart and lungs and sometimes impact on fertility.
But there is no alternative.
"We know the consequences for using those drugs in kids but we don't have anything better yet," Rodriguez Blanco said. That is a real concern for kids with cancer, where the survival rate is 85 percent overall.
In Rodriguez Blaco's lab, Dr. Isabel Palomo, a visiting scholar from Spain, was looking at data comparing the standard treatment for those tumors to the new inhibitors. They "are trying to find a good combination to increase efficacy and decrease toxicity," she said. The more specific a treatment is to the tumor, the less toxic it is likely to be.
The work is proceeding one small grant at a time, for now.