For years, the only person Dr. Michael Mayes could confide in about the fraud he was witnessing was his wife.
He noticed that a blood testing lab was paying doctors he worked with at a private practice in Hilton Head extra fees for every test they ordered. Each one amounted to relatively small payments, from $10 to $17, but collectively, the doctors were raking in a lot of money. 
He knew what the company was doing could be illegal. So he reached out to a law firm that represents whistleblowers. 
"The best that I could tell people was I have concerns this may be illegal," Mayes said. "It was, of course, frustrating to see this whole industry exploding even as I'm trying to report about it."
He eventually filed a lawsuit about the scheme in 2011. This May, a federal judge in Charleston ruled the individuals fueling the fraud owed the government $114 million.
Despite the high-dollar ruling, such cases don't capture much media attention. Health care fraud lawsuits typically involve a tangled web of greedy over-billing, fraudsters and back-door payments to third parties. They can be difficult to prove and almost always complex. 
Even so, the U.S. Attorney's Office in South Carolina has emerged as a national leader in this type of litigation and has sought out more of these cases. U.S. Attorney Sherri Lydon said she will be adding an additional attorney and an analyst to the team this year, bringing the number of lawyers committed to the fraud cases up to six.
"Our office has consistently been a leader among the 93 districts across the country in recovering money lost to fraud or other misconduct," Lydon said in a statement. "These cases are a major priority in our office."
Former U.S. Attorney Bill Nettles, who held the position until he left for private practice in 2016, said he helped South Carolina's office become known for prosecuting health care fraud. He hired five more lawyers for the unit and said there were years his office won close to $100 million in settlements or judgments, mostly in these kinds of cases.
South Carolina used to be ranked among the bottom quarter of all U.S. districts in terms of these fraud awards. Now, it ranks among the best in the country, he said.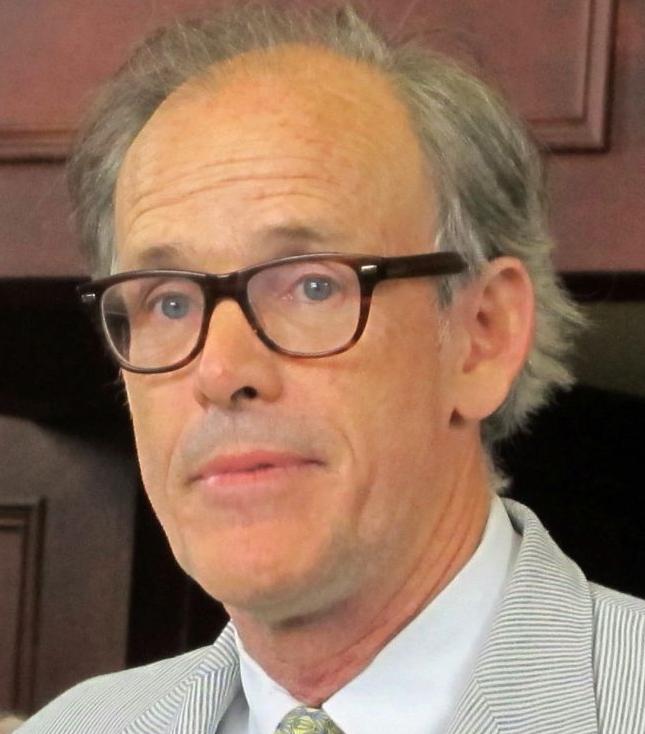 South Carolina's office took part in one of the four biggest victories in health care fraud for the Department of Justice last year. Massachusetts' office investigated the case that brought the biggest settlement of the year — $465 million against the drug manufacturer Mylan. Other districts have bigger units, with more than a dozen lawyers dedicated to health care fraud cases.
Nettles continues to work on these sorts of cases in his private practice. His firm often represents whistleblowers or the government.
The False Claims Act prohibits health care providers from fraudulently billing the federal Medicare, Medicaid and Tricare programs. In some cases, doctors have been found guilty of billing for services they never completed. Others have been accused of ordering too many medical tests.
In 2015, for example, Nason Medical Center in Charleston was required to pay the federal government more than $1 million to settle allegations that it had ordered and billed the government for tests that weren't medically necessary, among other accusations. 
Providers found guilty of violating the False Claims Act often commit the costliest crimes in health care. In South Carolina, investigators with the state Attorney General's Office recovered, on average, $18 million each year between 2012 and 2016 in cases related to Medicaid fraud.
But False Claims Act cases don't always involve health care. Others, for example, deal with food stamp fraud. 
Peter Chatfield, a Washington, D.C.-based attorney who often represents whistleblowers, said private lawyers like to file these cases in districts where they know government attorneys have the expertise and interest to take on the lawsuits. Increasingly, South Carolina is fitting that description, he said.
In 2008, just four False Claim Act cases were filed in South Carolina's federal district. That number climbed to 17 cases in 2011. Some cases might still be under seal and invisible to the public.
Last year, the federal government won more than $3 billion in False Claims Act cases across the country, the eighth year in a row they have done so, according to the organization Taxpayers Against Fraud. A majority of those collections — $2.4 billion — came from health care fraud cases brought by a whistleblower.
Still, this captures only a small percentage of health care fraud across the industry. Overpayments and billing errors to Medicare alone amounted to $60 billion in 2016, The Center for Public Integrity reported.
Whistleblowers can also make millions by bringing False Claims Act lawsuits. After Georgia resident Ralph Williams "blew the whistle" about Tenet Healthcare, a for-profit hospital company, he won more than $84 million. Tenet, which owns East Cooper Medical Center in Mount Pleasant, was accused of paying kickbacks in exchange for patient referrals. The East Cooper hospital was not named in that lawsuit. 
But not every lawsuit brings in such a high settlement. It's still unclear how much Mayes will take home from his whistleblower lawsuit. 
He said when he confronted one of the labs involved in the kickback scheme about the payments, he was told not to worry about it because Medicare was footing most of the bills. 
"That's what concerned me," Mayes said. "This almost seemed to be a no-lose situation for people who knew about it."
So he said he Googled "health care fraud attorneys." He filled out a questionnaire from Phillips & Cohen, a D.C.-based firm that works on whistleblower cases. And he got a call from them the next day.
They brought their complaint to the U.S. Attorney's Office in 2011. Mayes recalls meeting with a room full of government attorneys on Meeting Street in Charleston.
Nettles said the fact that Mayes' case was heard in South Carolina is a testament to the unit he built. 
"People recognize that we have a good False Claims unit," Nettles said. "You could have brought that case anywhere in the country."
Mayes eventually filed his lawsuit and other whistleblowers would later sign on, alleging Richmond, Va.-based Health Diagnostic Laboratory and Alameda, Calif.-based Singulex were paying providers kickbacks. With hundreds of filings on the docket, the case grew in complexity.
HDL agreed to pay almost $47 million and Singulex agreed to pay about $1.5 million in 2015. Mayes' name was lifted from the seal.
Then, something unusual happened: The individuals accused in the lawsuits, Tonya Mallory, Floyd Calhoun Dent III and Robert Bradford Johnson, opted to go to trial.
"It's extraordinarily rare for a False Claims Act to go to trial in general," said Chatfield, who represented Mayes. "They weren't seriously willing to talk about compromise and settlement."
U.S. District Judge Richard Gergel presided over the Charleston trial earlier this year. The judge ultimately decided the three individuals owed the government $114 million.
Typically, the False Claims Act is designed to keep settlements, even very large ones, from bankrupting a company, Nettles said. For example, when Lexington Medical Center and Tuomey Healthcare System were order to pay millions of dollars in separate fraud cases, the hospitals survived.
The difference in Mayes' case, Nettles said, is that the companies' entire business model was built on fraud.