The guts of the lovebugs of all South Georgia formed a yellowish film on the windshield as we hurtled toward the coast. We toted a tent and sleeping bags and three squirming children under the age of three.
It wasn't the first time my wife and I had taken our twin daughters and infant son to sleep under the stars, but it was our most daring adventure to date. Our destination was the Cumberland Island National Seashore, a pristine Sea Island managed by the National Park Service just north of the Florida border.
It was my birthday weekend, and I wanted to see the wild horses that roam the island. Our 2-year-old animal-loving daughters would probably love it too, we figured.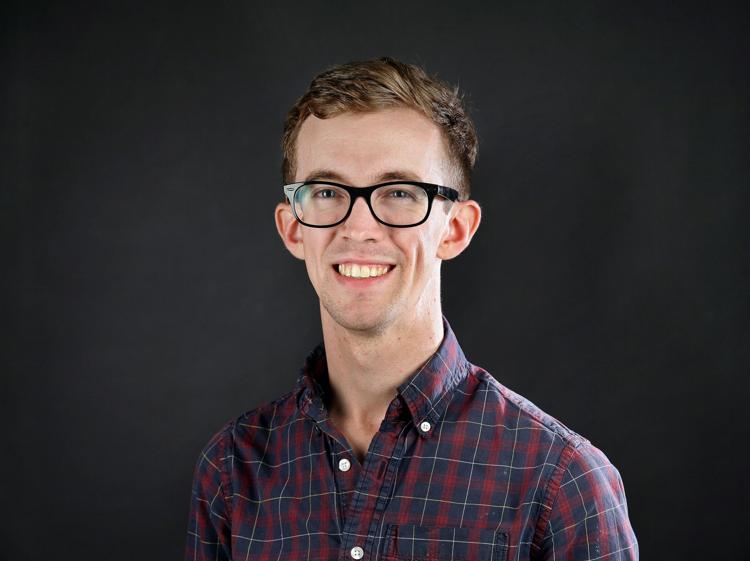 But there's no accounting for taste. The girls enjoyed themselves, all right, but the main attraction was — wait for it — the lovebugs.
The ubiquitous insects, twinned at the butts, were thick in the air on that family trip in the fall. Our girls loved and cherished each one they met. The fascination continued the morning after a restless night of camping on the island, when we hiked a mile to a field to watch as ponies shook their dazzling chestnut manes in the morning mist — and our daughters sat talking to the bugs they had cupped in their hands.
Which brings me to my first rookie tip for camping with small children:
Do what they want to do.
You probably already know this if you've spent time around people under age 6 or so, but they have weird notions of fun. They're as likely to enjoy a paper bag as the $100 toy your parents bought them, and they're as wont to poke their fingers in the dirt as watch a meteor shower.
My advice to you is to just roll with it. You aren't going to pass your pastoral romanticism on to them until they're old enough to read Thoreau anyway.
Make them help you.
Ever since the girls developed hand-eye coordination, my wife has been a big proponent of letting them help with chores around the house. I was hesitant about the idea at first, but now I see how proud they look when they throw their clothes in (or toward) the washing machine, dump flour into (or near) a bowl of batter, or drag a rake through the yard.
We take the same approach to camping chores as we do to household ones. Encourage your kids to gather tinder for the campfire. Let them roll their own sleeping bags. Hand them a stick so they can roast their own marshmallows.
One day, they might even be helpful. In the meantime, they're learning to shoulder the weight of responsibility.
Have an escape plan.
Sometime after midnight, we heard armadillos rustling through the saw palmettos and sat up stock-still in our sleeping bags, parental protective instincts activated. A thought crossed my mind: We can't get off this island.
Cumberland Island is accessible by a ferry that only makes a few trips per day. Taking unpredictable toddlers onto an island with no way back to the car for an evening was, in retrospect, maybe not the smartest thing to do. Our previous camping trips had all been within walking distance of parking, and I'd recommend sticking to those sites until you're sure how your kids will handle the woods. Locally, the Francis Marion National Forest has some easily accessible campsites not far from quiet paved roads.
Get in the shade.
Put sunscreen on your kids: broad-spectrum, water-resistant, 30 SPF or higher, per the American Academy of Dermatology's professional advice. You already know this. We like the spray-on kind, but just find something that your kids will let you slather on them.
Also bear in mind that the sun wears kids out. If you live in an industrialized country, your kids probably are used to spending most of the day in air conditioning, and they'll probably take longer naps when you go camping. Be sure to pick a campsite with plenty of shade and a pair of sturdy trees for a hammock.
Bring snacks. So many snacks.
I know ultralight backpacking is all the rage, but you probably can't pull it off with small children. They're going to muck up several outfits, their sippy cups will fall in the mud, and they're definitely going to feed their snacks to their new best friends the seagulls.
Whatever you normally pack in a backpack or diaper bag, double it. Triple it, maybe. Sorry, but you're going to be carrying a heavy load. This is another opportunity to offload some responsibility on your kids, though, even if it's just carrying a small bag or some flashlights.
See the world through their eyes.
You've long since kissed solitude goodbye. For now, lean into the chaos. Your kids are closer to the ground and are going to notice things that you never would on your own. Engage their curiosity. Let them choose the path every once in a while. Remind them you are always in this together.