As the South Carolina Medicaid agency moves forward with a proposal to impose work requirements on low-income adults, child advocates worry the plan will hurt parents and families. 
But Medicaid Director Joshua Baker, who previously served as former Gov. Nikki Haley's deputy chief of staff, argued the federal government will not approve a plan that would penalize an adult for becoming employed. That isn't the state's intention, he said. 
Baker confirmed his department is negotiating with the federal Centers for Medicare & Medicaid Services to draft a plan that would require adults on Medicaid to work at least 80 hours per month. Before any such plan would take effect, the proposal would be subject to months of an "extremely robust" public comment period, he said. 
Those public comments then become part of the state's formal federal application.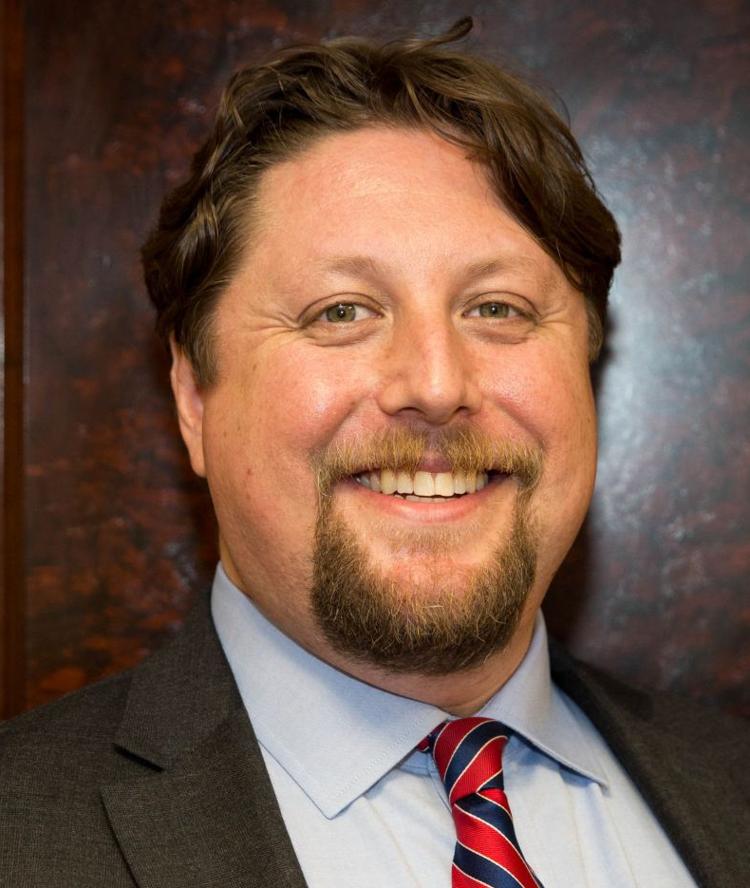 Baker also explained that the agency intends to write-in several exemptions to the work requirements for caregivers of children or disabled adults. In a concept paper published earlier this year the agency cited research that found "unemployment is generally harmful to health, and is correlated with higher mortality, poorer general health, lower levels of mental health, and higher hospital admission rates."
A spokesman for Gov. Henry McMaster agreed. 
"The governor fundamentally disagrees with the argument that it's better for those in poverty to stay on Medicaid rather than to find a job or give back to their community through service opportunities," Brian Symmes said in a prepared statement. "Because he believes that government assistance is meant to be a stop-gap during difficult times and that the best way to live a happy and healthy life and to provide for a family is through gainful employment, the governor is going to continue to enthusiastically pursue this waiver."
Still, the idea troubles some child advocates. Joan Alker, executive director of the Center for Children and Families at Georgetown University, called the exemptions to South Carolina's proposed work requirements "vague" and estimated 180,000 adults could be impacted by the new rules. 
"Lack of jobs, transportation and child care haven't been addressed," Alker said. 
The Medicaid agency anticipates most of those 180,000 adults will qualify for exemption or may already satisfy the proposed work requirements. Baker estimated fewer than 10,000 adults will need to look for work. 
To date, the federal government has approved plans to impose work requirements for Medicaid beneficiaries in a few states, but all of the approved plans were submitted by states that expanded Medicaid eligibility under the Affordable Care Act. 
South Carolina opted out of that expansion and eligibility rules here are considerably stricter than in most states. Adults without children in this state rarely qualify for benefits. The vast majority of adults who carry Medicaid cards in South Carolina are parents. More than 1 million South Carolinians are enrolled in Medicaid but most are children. 
That's why Alker believes children will be harmed if their parents lose coverage under the proposed rules. The work requirements will "expose families to financial risk and poorer health," she said. 
Sue Berkowitz, executive director of the Appleseed Legal Justice Center, has been similarly critical of the proposal. 
She said 22 counties in South Carolina are experiencing a labor surplus. There are too many prospective employees and too few jobs. The proposed Medicaid work requirements will exacerbate this bad situation, she said. 
"The motivation to me seems absolutely cruel," Berkowitz said. 
Adults enrolled in technical school, education classes or those who are actively seeking work would satisfy the new requirements, Baker said. 
And the state must demonstrate to the federal government that adults will not lose coverage if they gain employment. 
For example, if a Medicaid beneficiary finds a minimum-wage job, his new income may disqualify him for Medicaid coverage. The South Carolina Medicaid agency must guarantee that he can either maintain Medicaid coverage or that he can find low-cost coverage on the private market. 
The public comment period for the proposed Medicaid work requirements is not yet open.