By the end of a North Charleston poverty simulation, several families were in dire need of assistance. For the fake Chen family, a family of five had become a family of two in less than an hour. 
"It changes peoples perspective of what it means to live in poverty," said Courtnay Thompson, market president of insurance provider Select Health of South Carolina. 
On Friday, Select Health and its medicaid plan called First Choice hosted a Community Action Poverty Simulation at the Ferndale Community Center. The goal was to educate their staff and community volunteers on the challenges poor families face — how families can be just a step away from a major crisis.
These families often end up getting connected with Select Health so leadership is hoping the simulation builds more understanding.
In South Carolina over 35 percent of working families are under 200 percent of federal poverty line. 
The event consisted of around 80 participants. The Post and Courier followed the Chen family, which consisted of two parents and three children. 
All the simulated families were in tiny groups in the middle of a basketball court. They were surrounded by community resources at tables that lined the center's walls. 
There was a bank, a grocery store, a payday loan, a school, a jail, social services and even a medical facility. 
The timeframe consisted of four 15-minute weeks, where families would work and pay pills while things happened to them. 
The Chen children consisted of two small boys and a pregnant 16-year-old. Thompson played one of the boys.
The father was 42-year-old Charles Chen, a recently unemployed computer programmer who lost his unemployment compensation. The mother was 39-year-old Cindy Chen, a receptionist at a hospital. 
After taxes the family made $1,324 a month. They had an over $600 mortgage and $285 in utilities. After credit card bill payments, automobile loan payments, food and student loans, the family would be hundreds of dollars in the hole.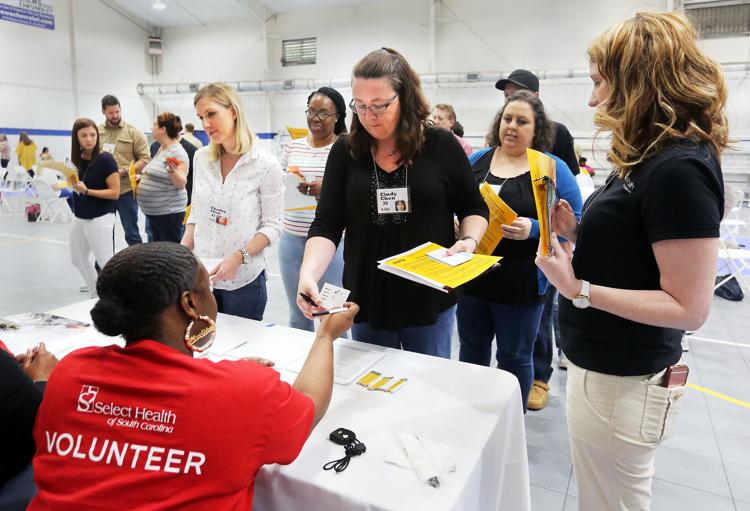 By the end, the family still had their home, most of their immediate bills paid and $33 left in the bank. But their children had been removed by authorities. 
The first problem was transportation. Medical economics analyst Beth Evans, the mother, had to use five cards to get to work.
Leslie Haynie, the father, used one card to get a job application. After sitting at work, Evans didn't have enough cards to go cash her check.  
In the midst of that, they also forgot to feed their children breakfast. 
From there things got worse. Bills started piling up. After work, Evans rushed to different tables to get different resources.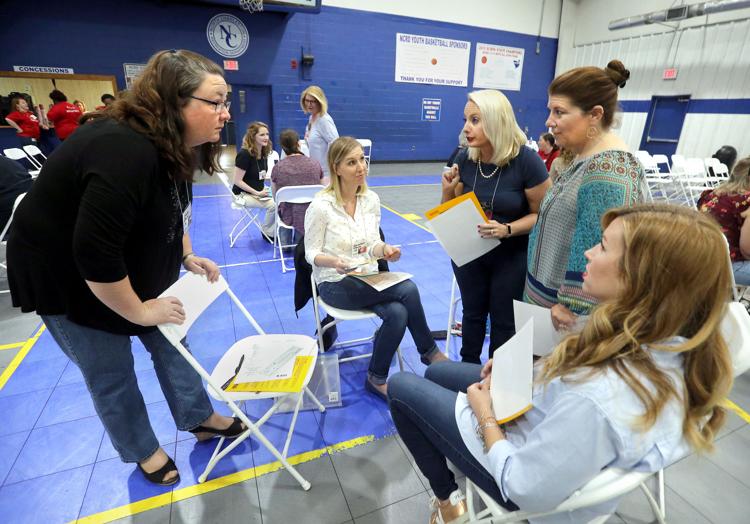 "I feel like this is physically stressing you out," said Thompson to Evans as she ran through her to-do list. 
Meanwhile Haynie went for a job interview and to pawn off a microwave. "I felt useless sitting here and not doing anything," Haynie said. 
Week three the family really took a hit. To help out, one of the children stole a utilities voucher. When the police came to investigate they assumed it was the father. 
So the father was arrested while on the way to his first day at work. This left the children at home alone since the mother was already at work. A police officer sent them to a foster family. 
The last week was the most stressful. The family had their car stolen so the mother couldn't get to work. Since the father was arrested on his first day, he didn't have a job either.
So while mom dashed from various community resources trying to get their kids back, dad took out their savings to try to pay some of the bills. 
"I wish there was time to strategize," Evans, the mom said.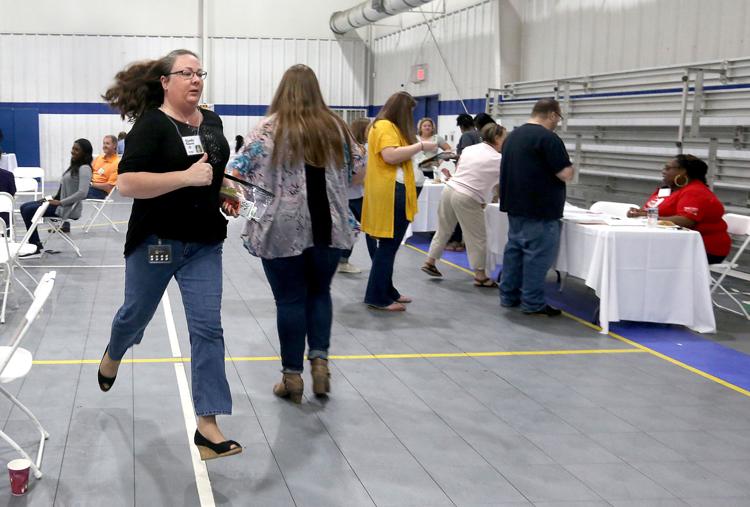 Most simulation participants were stressed. For Evans, as the bread winner, a lot of stress was falling on her. 
"It was eye-opening," she said. 
At the end of the simulation out of about 80 participants, only five managed to make it the doctor for a check-up. Most of the participants didn't take advantage of the nonprofit support either. The pregnant 16-year-old didn't make it to any doctors' appointments for her unborn child. 
Toni Parnell, a staff member with Select Health, said she really wanted the program to emphasize the effort families make. A lot of struggling families have jobs, she said, they simply don't make enough money. 
"The working poor really does exist," she said.
While reflecting on the simulation, most agreed that it highlighted the constant anxiety families feel. For them it was just an hour that simulated a month. For a lot of families it's a lifetime.