After disastrous flooding during Hurricane Irma in 2017 forced the Medical University of South Carolina to float some of its surgeons across campus in johnboats, its officials started looking for a better way.
They found a military truck, one painted baby blue and weighing more than two tons.
Bryan Wood, MUSC's emergency manager, said the National Guard arrived at the MUSC campus last year in the same, tall vehicle. The Guard was called in when MUSC struggled to move its personnel around its flooded campus.
Wood started looking into whether he could acquire the truck for MUSC. He applied to the government through a program usually meant for law enforcement agencies.
Wood secured the vehicle without using public dollars, he said.
"I thought it would be a great idea if we could try to get a truck just like that for us to use," he said. "We want to try to be as self-sufficient as we can."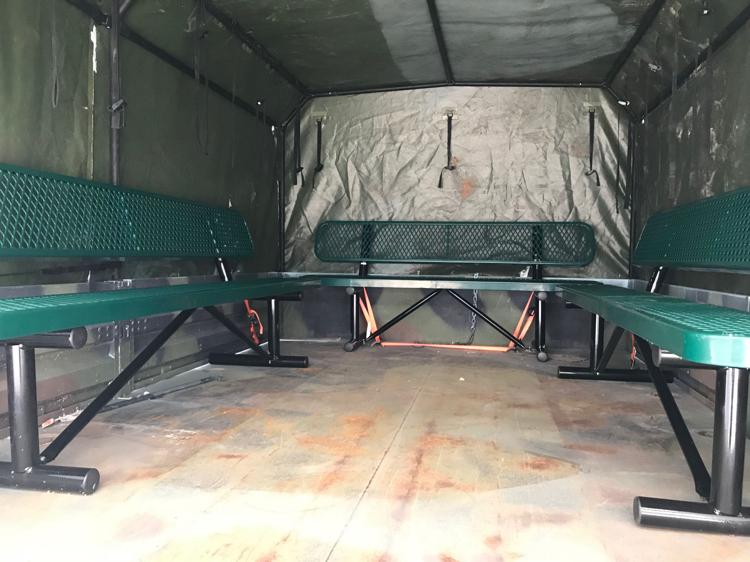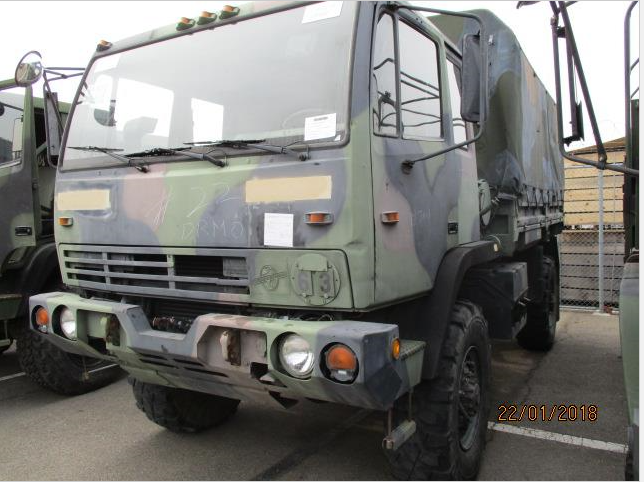 As Hurricane Florence nears South Carolina and predictions show it making landfall on the South Carolina coast, Wood said the vehicle will stay on campus and would be used mostly to shuttle staff, not patients.
Wood said he hopes they never have to use it. With Florence's updated path, though, it seems increasingly likely they will. 
Area hospitals are making other preparations, too.
The hospital has received 50 requests so far for patient transfers from Myrtle Beach, said Matt Wain, MUSC Health's chief operations officer. 
Most are intensive care patients coming via ground ambulances, Wain said. MUSC contracts an outside company for its ambulance services; that company also has two helicopters available.
Wain said the hospital has spoken with area hotels to get discounted rates for families of patients being moved to Charleston. He said MUSC would accept patients from North Carolina, if needed.
"MUSC is ready to take care of citizens throughout the Lowcountry, whatever their health care needs are," he said.
Brian DeRoy, a spokesman for Roper St. Francis, said one patient has been transferred from Conway, with more expected Thursday. Staff members may be moved to the Roper St. Francis Mount Pleasant Hospital depending on patient numbers, DeRoy said. 
Some patients are being moved from downtown to Mount Pleasant late Wednesday.
MUSC pharmacies will be open at Ashley River Tower, Rutledge Tower and the main hospital between 8:30 a.m. and 5:30 p.m. through Friday. Many other area pharmacies have closed or plan to close soon. Roper St. Francis is maintaining a list of open pharmacies at communities.rsfh.com.
Meanwhile, health systems have free services in place for non-emergency care.
MUSC is offering free consultations online at muscvirtualcare.zipnosis.com. The service is open to anyone in South Carolina of any age, regardless of whether they're already a patient at MUSC.
These consultations are not meant to be used for emergencies, but rather for patients who are sick or need a refill on a medication, for example. MUSC began offering the free appointments as a promotion for their virtual services in late July.
Trident Health has its own free service called Consult-A-Nurse. People can call in to 843-797-3463 with medical concerns that don't qualify as emergencies, a spokesman said. They will be connected to a registered nurse.
Finally, BlueCross BlueShield of South Carolina is offering free virtual visits to everyone in areas affected by the storm. Go to southcarolinablues.com for more information.