Legislation designed to evaluate the availability of health care resources for patients facing serious illness and death was signed into law by Gov. Henry McMaster this month. 
The new law will establish the state's first Palliative Care and Quality of Life Study Committee, which will eventually offer insight about the specialty and provide information to the lieutenant governor's Office on Aging.
"The point is to pull together some core stakeholders and really to provide a report on the state of palliative care services in South Carolina for people facing serious illness of all ages," said Dr. Conrad Williams, a physician who provides palliative care for infants and children at the Medical University of South Carolina. 
Palliative care, sometimes called "end-of-life" care or "comfort" care, encompasses a wide range of options, including hospice for patients nearing death. Palliative care is used to ease suffering and improve quality of life for those facing life-threatening disease. 
As health care costs rise and the number of aging seniors continues to balloon, palliative care has become an increasingly in-demand specialty. But relatively few physicians — in South Carolina and across the country — have been trained to administer it. 
Research published in 2017 concluded that 75 percent of people approaching the end of life would benefit from palliative care. By 2040, experts anticipate that demand will increase by 25 percent. 
South Carolina may not be prepared to meet that demand.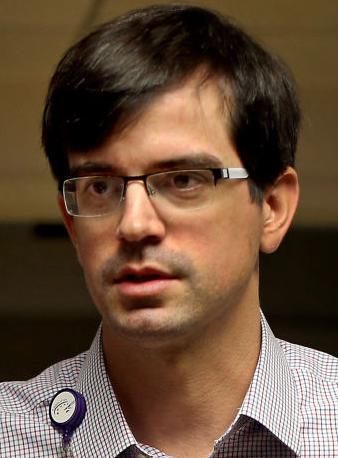 Williams said South Carolina earned a "C" grade in 2015 when experts last assessed the availability of palliative care services.
"There is certainly opportunity for improvement," he said. "We definitely have more opportunity to improve than most other states."
The American Cancer Society Cancer Action Network praised the Legislature for creating the Palliative Care and Quality of Life Study Committee. Many patients nearing the end of life following a cancer diagnosis opt to receive palliative care. 
"On behalf of the more than 30,450 estimated South Carolinians who will hear the words 'you have cancer' this year, I applaud our state legislators for supporting this crucial palliative care bill," Beth Johnson, South Carolina government relations director for the American Cancer Society Cancer Action Network, said in a press release. 
"This decision is the first step in improving quality of life for cancer patients and others battling chronic diseases by increasing awareness of palliative care," she said, "one of the fastest growing trends in health care."