The view from her plane window was not the Puerto Rico that Rosaura Orengo-Aguayo knew. 
Debris was everywhere. Mud clouded the ocean she knew as some of the clearest waters in the world. Orengo-Aguayo had flown into San Juan more than 30 times since she left to pursue her doctorate seven years before. Now, her own neighborhood wasn't even recognizable.
"There were no trees," she said. "It seemed like a bomb had dropped." 
It was a tough hurricane season. Orengo-Aguayo and her family didn't necessarily think Maria would be any worse than the others. But as the weather reports came in, Orengo-Aguayo began to panic. She rushed to buy plane tickets to Puerto Rico. None were available.
Communications faded. The last from her mother on WhatsApp: "Honey, this is really bad." 
Orengo-Aguayo watched the few Facebook Live videos that made it online from phones clinging to the last morsels of service on the island. 
The morning after, she and two of her MUSC colleagues met and started brainstorming a proposal, her way of coping with the images of devastation coming from her home and the uncertainty she felt about her family's well-being. Within days, Puerto Ricans and South Carolinians had worked to put together a proposal over Google Docs.
A representative with Puerto Rico's Department of Education said MUSC's help has been different from the beginning. Their mission supports educators and counselors in Puerto Rico as they cope with the mental health impact of Maria's destruction. It is based on evidence and has required little of Puerto Rico's public agencies.
Hurricane Maria, a Category 4 storm, made landfall there in late September.
It would turn out to be the third-costliest hurricane on record, according to the National Hurricane Center. Its costs total $90 billion. Sixty-four people were officially reported dead by the government, though The New York Times estimated the toll could be much higher. The majority of the island remained without power for months.
A mental health crisis has followed: There was a 29 percent increase in the number of suicides there between 2016 and 2017, Puerto Rico's El Nuevo Dia reported. Widespread post-traumatic stress disorder is expected. The team of experts from MUSC hopes to help head off some of the trauma by training counselors with the Department of Education to offer therapy to its students. 
Michael de Arellano, a psychologist with MUSC's National Crime Victims Research and Treatment Center, is leading the program. There are three phases. The first, done when the team flew to Puerto Rico in October, focused on what de Arellano called "psychological first aid." The second will train educators on skills for psychological recovery, and the final phase will train clinicians on how to offer cognitive behavioral therapy to students.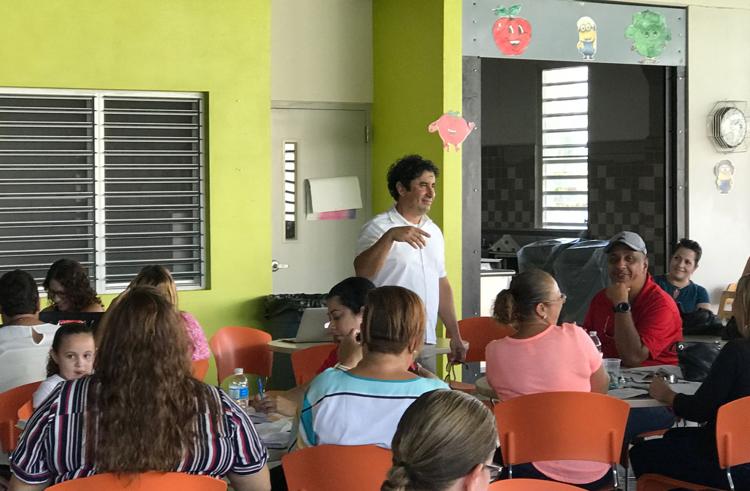 The whole mission is planned to take four years.
"We are going to be involved long-term with Puerto Rico, and we planned that from the beginning," he said.
The MUSC experts' work is supported by a grant from the federal Substance Abuse and Mental Health Services Administration. That same grant is supporting a similar effort de Arellano is involved with through the National Child Traumatic Stress Network, which will take him to Parkland, Fla., to train educators on how to manage the post-traumatic stress from the school shooting there earlier this year.
De Arellano is also testifying to Congress this week about Puerto Ricans' mental health needs following the storm. He is being called for his expertise as one of only about a half-dozen people in the country who both speaks Spanish and is certified to train the kind of therapy that is needed following major crises like hurricanes or mass shootings. He sees it as his one chance to impact the funds flowing into aid to the island.
"I have one pitch that I get to swing at," he said. "If I miss, I miss."
Joy Lynn Suárez-Kindy, a consultant and a doctor of psychology with Puerto Rico's Department of Education, said the South Carolina group is the only one providing this kind of training and help for the long-term.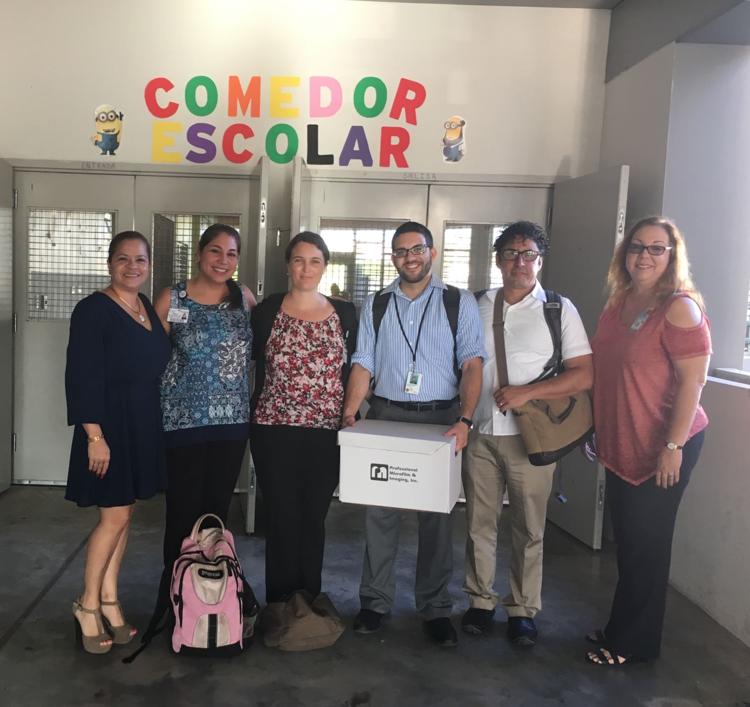 A number of groups helped in the days and weeks after Maria, she said. But then they went home. 
"Our relationship from the very beginning has been very different," Suárez-Kindy said.
The Department of Education surveyed all of their students, third grade and up, and all of their teachers about their feelings following Maria. They are still working on compiling the results. The collaboration with MUSC is an effort to get ahead of the soon-to-be dire need for mental health counseling and cognitive behavioral therapy, considered a gold standard treatment for post-traumatic stress disorder.
On its first visit, the MUSC team hosted workshops with the Department of Education's social workers and counselors. The workshops were dedicated to helping the educators cope with their own stress following the storm. Orengo-Aguayo said they gave six training workshops in four days, all without the aid of PowerPoint. The only critique they heard: The workshops weren't long enough.
Of the attendees, 12 have been selected as "champion social workers." The MUSC team coaches them as a group over the phone. Those "champions" will then be able to pass what they learned on to educators, school staff and students.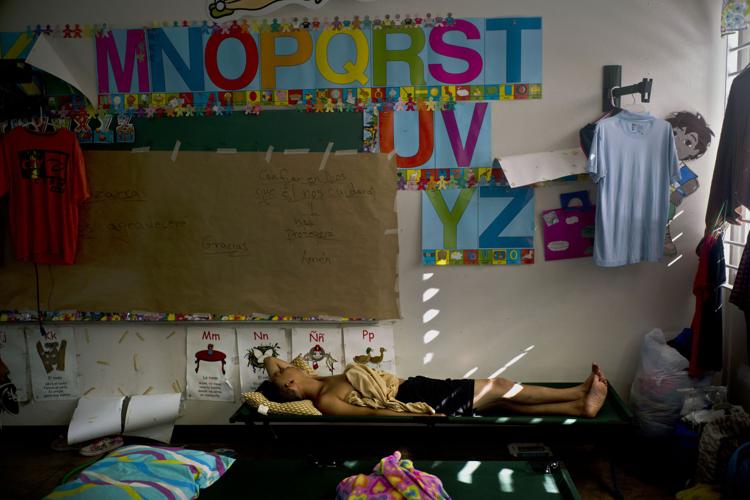 De Arellano stressed that MUSC's team will continue to be available to the Puerto Ricans. In all, they are aiming to to be able to train between 50 and 100 therapists.
International aid work is nothing new for de Arellano. When he first went to Honduras to provide aid, he said he expected the experience to be unlike anything he'd done before. He found that process was little different than working with impoverished South Carolina families. 
But working in international aid was very different, a panel of experts recently told a room full of MUSC medical and nursing students. Carol Etherington, a nurse, professor at Vanderbilt University and longtime member of Doctors Without Borders, advised the students not to be a burden.
Suárez-Kindy said many people approached the Department of Education asking how they could help.
She said they didn't know what help they needed. They didn't even have internet. It created more work for the department to have to think up ways organizations could help. Suárez-Kindy said Orengo-Aguayo understood that from the beginning.
"They really took charge in that way but were very respectful and always listening," Suárez-Kindy said. "I didn't have to tell her my needs."
Orengo-Aguayo had planned to come back to Puerto Rico for years to use her expertise at home. She is one of two native Puerto Ricans on the MUSC team.
"Finally, I could use my training to serve my country," Orengo-Aguayo said. "But I was terrified of what I might find."
Her own family would be without power for five months. Her mother finally regained electricity Feb. 13.
Etherington said during the panel discussion at MUSC she has noticed more refugees from natural, rather than man-made, disasters in recent years. That wasn't always the case, she said. 
She stressed the importance of doing humanitarian aid through an organization. That practice improves workers' safety and comes with the benefit of working through a group that already has relationships with the community's leaders. 
Suárez-Kindy said those in charge of the response to Maria have hardly had the chance to stop and think about what's coming. There's no telling what the next hurricane season will bring — and it starts June 1.