"To be born woman is to know—
Although they do not talk of it at school—
That we must labour to be beautiful."
— From "Adam's Curse," W.B. Yeats, 1903
***
First, a $72 million verdict.
Then, one for $55 million.
The damages kept climbing: $70 million, $110 million, $417 million.
Each time, a different trial, another woman, new jurors, the same story.
This is what they share in common: All of the plaintiffs used talcum powder, the same kind found in millions of medicine cabinets and diaper bags across the United States.
All were diagnosed with ovarian cancer, an aggressive disease that kills more than half of its victims within five years.
And in each of these cases, jurors became convinced that a common household product, manufactured by one of America's oldest family companies, was lethal.
"Instantly, I knew that's what caused my cancer," said Alishia Landrum, a South Carolina woman who used Johnson & Johnson's Baby Powder for decades. "It was a staple, just like it would be toothpaste for anyone else. It was just part of my routine."
Landrum, 46, is among thousands of women who have filed lawsuits against Johnson & Johnson, emboldened by multi-million-dollar verdicts and a body of anecdotal and scientific evidence linking talcum powder to cancer. They're fighting to prove a definitive connection and to force the company to post warning labels on its product to spare others from the same fate.
But the venerable company isn't backing down. Far from it. Johnson & Johnson officials cite independent studies that rule out a cancer link, and their attorneys have worked to paint women like Landrum as greedy opportunists. They've successfully overturned unfavorable verdicts and, to date, haven't paid a dime to any of the plaintiffs.
Landrum, who lives in Spartanburg County, insists her lawsuit isn't about money and that she's only seeking justice for a diagnosis that may kill her. She sued in 2016 after reading on Facebook about other talcum powder cases.
"I'm worried for several reasons," she said. "I exposed my kids to it. I didn't know not to."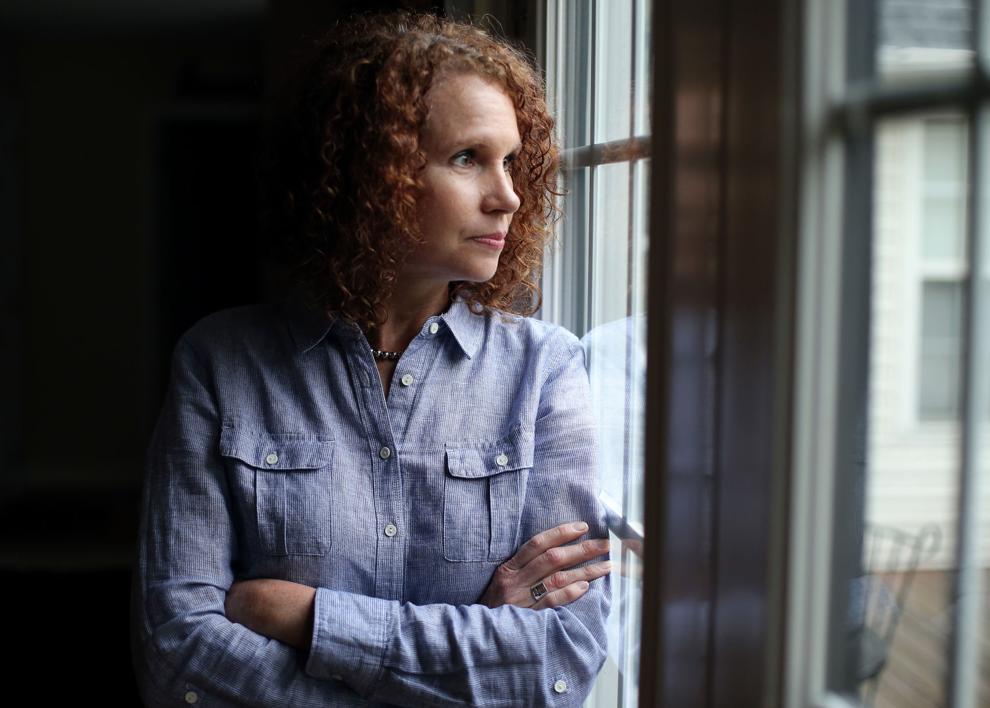 'A very angry jury'
Countless women were taught decades ago to dust talcum powder into their underwear each morning. To keep fresh, their mothers and aunts and grandmothers told them.
Marvin Salter remembers the powder was ubiquitous in the Alabama home of his mother, Jacqueline Fox. 
"In the bathroom, on the dressers, in the medicine cabinet. I mean, everywhere," Salter said.
Fox died of ovarian cancer in 2015 and won a $72 million judgement against Johnson & Johnson the following year.
She first found out about the possible link during a late-night legal commercial. She had used Johnson's Baby Powder and Shower to Shower talcum powder for years. In fact, she continued using it after she was diagnosed with ovarian cancer, not knowing the potential risk the product posed.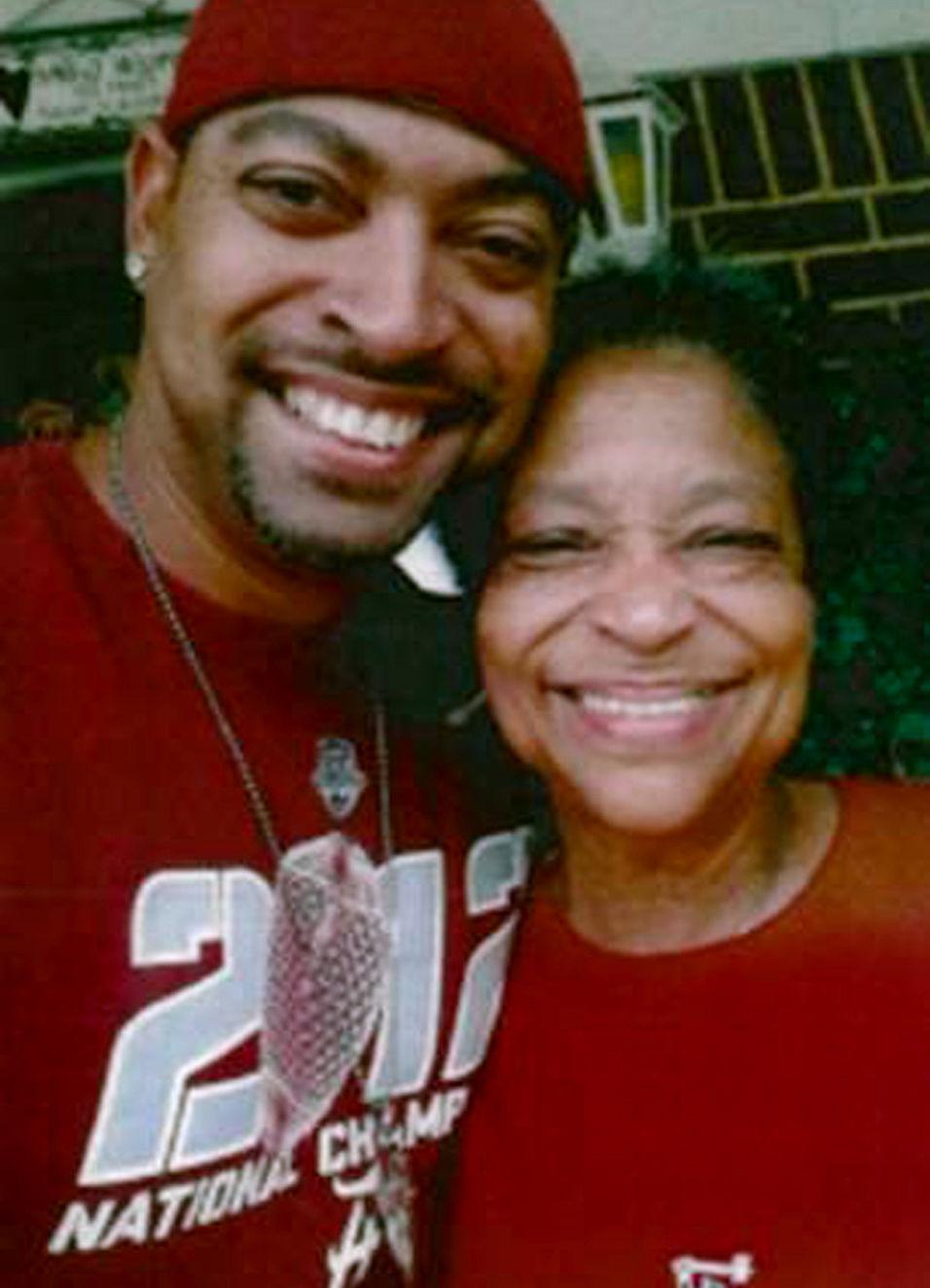 Nor did she suspect, as lawyers for these plaintiffs have argued, that tiny particles of talc could travel through a woman's reproductive tract, inciting dangerous inflammation in the ovaries. She never dreamed that a product marketed for infants, packaged in such a plain, white bottle might prove deadly.
"She couldn't believe something she used all of her life could put her in this situation," Salter said. "She was up late one night and saw the commercial and started putting two and two together. A light bulb went off and calls were made."
Other victims and larger awards followed her case, but Charleston attorney Carmen Scott recalls the $72 million Fox verdict as a watershed moment. Scott doesn't represent Fox's family but handles hundreds of talcum powder cases at Motley Rice in Charleston. 
"What that number represents is a very angry jury," she said. "A jury that has seen the data, seen the information, realizes what Johnson & Johnson ... knew way back when, what they covered up and what they could have done to save those women's lives. And didn't."
But Fox's case, and others like it, are far from resolved. Late last year, an appeals court in Missouri threw out the verdict, ruling that her lawsuit was not tried in the appropriate venue. 
Her legal team is currently considering whether to appeal that decision to the U.S. Supreme Court. Meanwhile, other talcum powder verdicts against the company have been overturned or appealed. None of the plaintiffs have received any money, and company executives point to a lack of conclusive evidence linking ovarian cancer with their product.
In fact, their argument won the day when a Missouri jury ruled in Johnson & Johnson's favor last year, rejecting a Tennessee woman's claim that Baby Powder gave her the disease.
"The jury's decision is consistent with the science, research, clinical evidence and decades of studies by medical experts around the world that continue to support the safety of cosmetic talc," a company spokeswoman told the press after the jury's decision was rendered.
Johnson & Johnson and its attorneys did not respond to questions for this article. But the company's "Facts About Talc" website tackles the debate head-on. It cites research, including three well-regarded cohort studies, that found no evidence talcum powder causes cancer. The website also quotes doctors affiliated with the National Cancer Institute, who found last year that the "weight of evidence" doesn't support a connection between the two.
A spokeswoman for Imerys Talc America, which mines the talc that Johnson & Johnson uses in its product, also insisted that "talc is safe."
"Imerys Talc America sympathizes with women suffering from ovarian cancer and hopes that the scientific community's efforts will be directed toward finding the true causes of this terrible disease," she said in a prepared statement.
Nearly 10,000 cases
Many experts, however, aren't ready to dismiss allegations about the powder, given the number of competing studies that have established a link — even a small one — and the number of women who have come forward.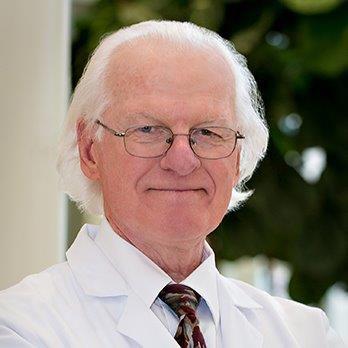 "They'll tell you all the reasons they think this isn't a story," said Dr. Daniel Cramer, a Harvard scientist who started studying the link between talcum powder and cancer 40 years ago. "Obviously, you need to take that with a grain of salt."
Meanwhile, nearly 10,000 talcum powder lawsuits against the company are still pending, many of them awaiting trial near Johnson & Johnson headquarters in New Jersey. These women, from South Carolina and across the country, claim the company has known about the talcum powder risk for many years and still refuses to pull the product from store shelves or put a warning label on its bottles.
In fact, so many women have sued the company that the lawsuits are being managed as "multi-district litigation," a process that differs from class-action because each of the talcum powder plaintiffs will file her own case. The mechanism allows the federal court system to consolidate thousands of complex cases, in theory, saving time and money during pre-trial discovery.
Ultimately, few of those cases will be hand-picked to appear in court. Some may be dismissed. Others may be settled. The remainder could be sent back to their original jurisdiction. The process, start to finish, will take years.
In Charleston, Carmen Scott finds herself at the epicenter of all this activity. The 44-year-old attorney sits on a national committee that will decide which cases get to see the New Jersey courtroom.
"We do all the discovery. We read all the documents. We are the case," she said.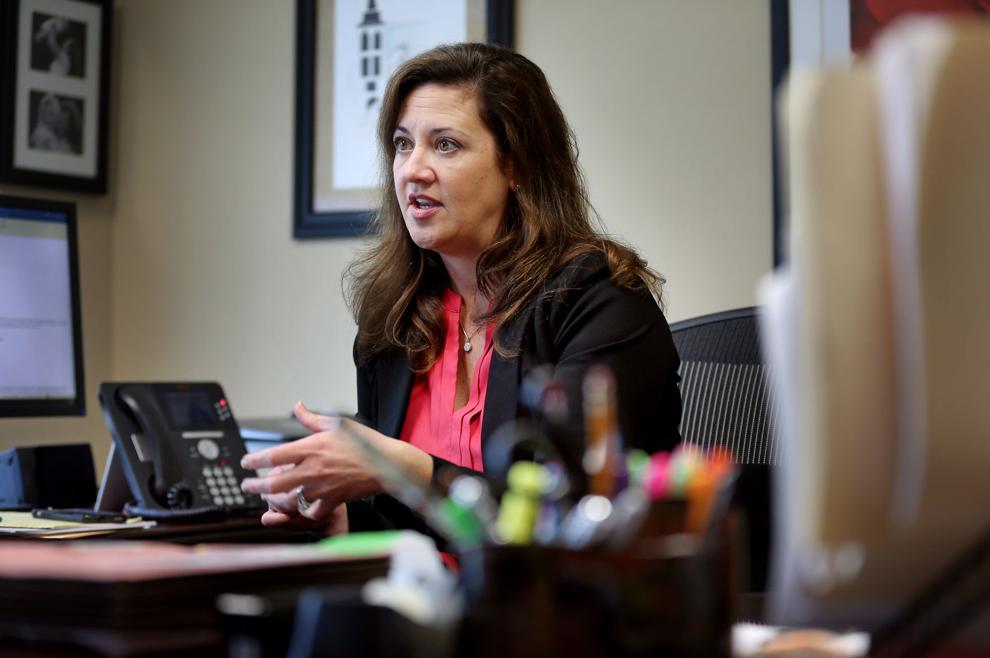 It's all a long way from small-town Lugoff where Scott grew up. Her dad drove a truck and her mom owned a meat-and-three diner off Interstate 20. The first in her family to go to college, Scott joined Motley Rice 13 years ago, a storied firm best known for its success battling tobacco giants and asbestos cases.
Her legal team has spent the better part of three years interviewing potential clients for the talcum powder lawsuits. They're looking for a perfect storm of circumstances to make their argument: women who have used talcum powder daily for decades, who have been diagnosed with epithelial ovarian cancer and whose medical history does not otherwise predispose them to the disease.
For Scott, the talcum powder cases have been the culmination of her life's work. As a woman, they're also personal.
"Women ... are marketed to throughout our lives," she said, "from our early formative years into early adulthood, about things that make us thinner, or our teeth whiter — or whatever the case may be. In this case, with talc, it was marketed to us as something that could make us feel fresh. It has no medicinal effect whatsoever. There is no benefit other than feeling fresh."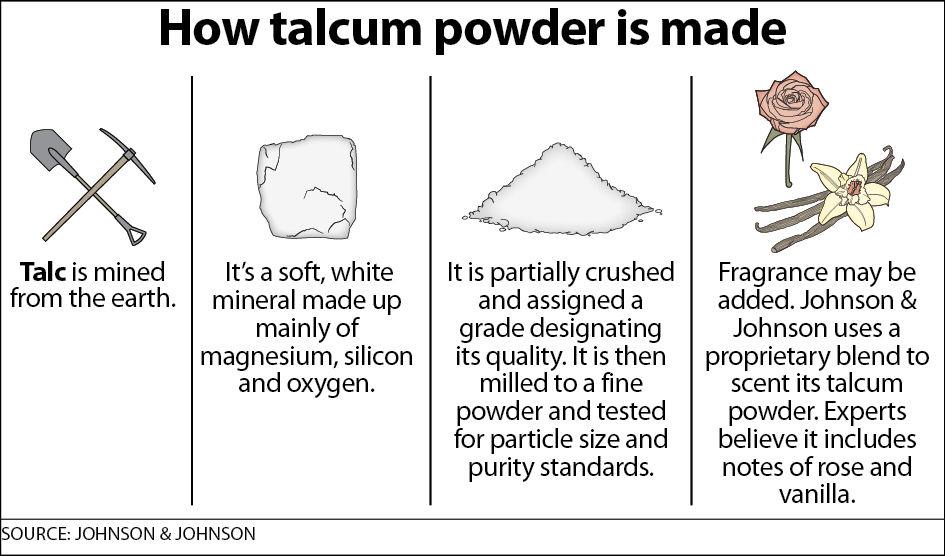 'Plus-Sized Southerners'
Edward, Robert and James Johnson founded their family's namesake company in 1886. In those early days, Johnson & Johnson mainly manufactured antiseptic surgical supplies, capitalizing on the relatively new idea that germs were dangerous and that safe cleaning practices, such as hand-washing, would reduce infection and death.
But one of its primary products, a medicated bandage, came with a drawback.
"Some patients who used medicated plasters had complained to the Company that some of the plasters irritated their skin," Johnson & Johnson historian Margaret Gurowitz wrote on the company's blog. "In response, Scientific Director Fred Kilmer sent them small containers of Italian talc to soothe the irritation."
In solving one problem, the talc also fixed another. Some customers noticed the product helped reduce their babies' diaper rash.
Johnson's Baby Powder was officially introduced to the market in 1894 and became the first product in a new line of goods geared for babies. It was first sold as "toilet and baby powder."
"It's not an ordinary talcum," an early advertisement exclaimed. "The purity of its ingredients and the details of its preparation are guarded as a mother guards her baby's welfare — all to the very same end. It is a wise thing to sprinkle and pat your baby several times a day with Johnson's Baby Powder. It is indeed, 'Best for Baby, Best for You.'"
Little about the product has changed in the past 124 years.
Johnson's Baby Powder is still made from just talc and added fragrance. It's packaged now in plastic bottles, rather than the original tin, but its container still bears that rounded rectangular shape, designed more than a century ago to prevent the product from rolling off the bed when a mother changed her infant's diaper.
It's called Baby Powder, but the product has long been promoted for the whole family's use. In fact, nearly 30 years ago, Johnson & Johnson ramped up advertising to minority families because research showed significant brand loyalty among those consumers.
"Remember when your mother took care of you with JOHNSON's baby products? How good it made you feel?" poses a 1980s advertisement featuring a black family. "Well, you can feel that way again. You, and those you love. Everyone, including the man of the house, will enjoy the fresh, clean feeling of pure JOHNSON's Baby Powder."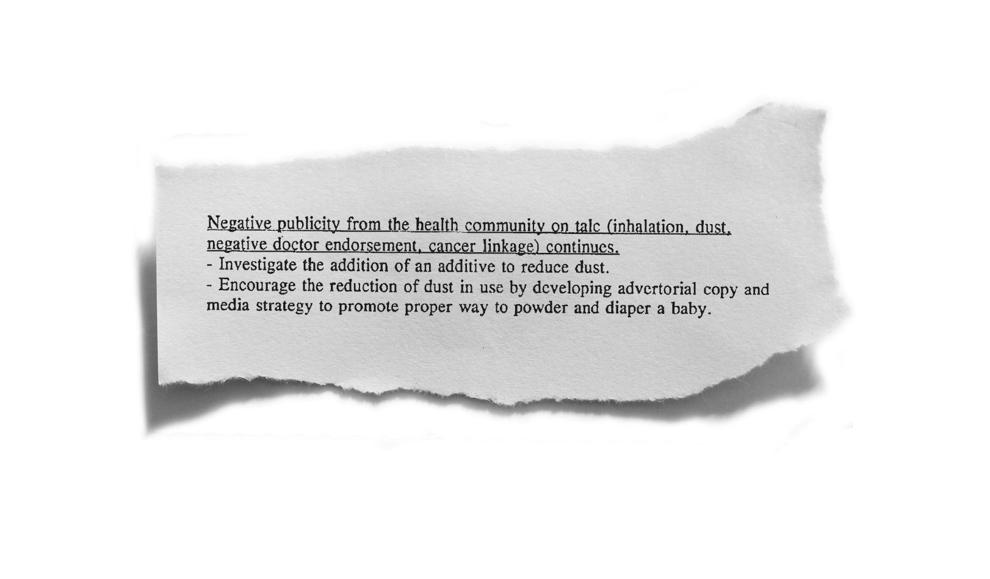 Danielle Mason, an Alabama-based attorney who represented Jacqueline Fox, said a 1992 Johnson & Johnson marketing document that surfaces during every talcum powder trial shows the company wanted to boost slumping talcum powder sales by targeting certain demographic groups. The court document conceals the identity of those groups, but Mason said it's clear the memo refers to black and Hispanic shoppers.
A separate company memo from 2010 shows that Johnson & Johnson intended to boost sales by targeting "overweight women living in hot climates during key summer season." That document alternately calls their target consumers "Plus-Sized Southerners."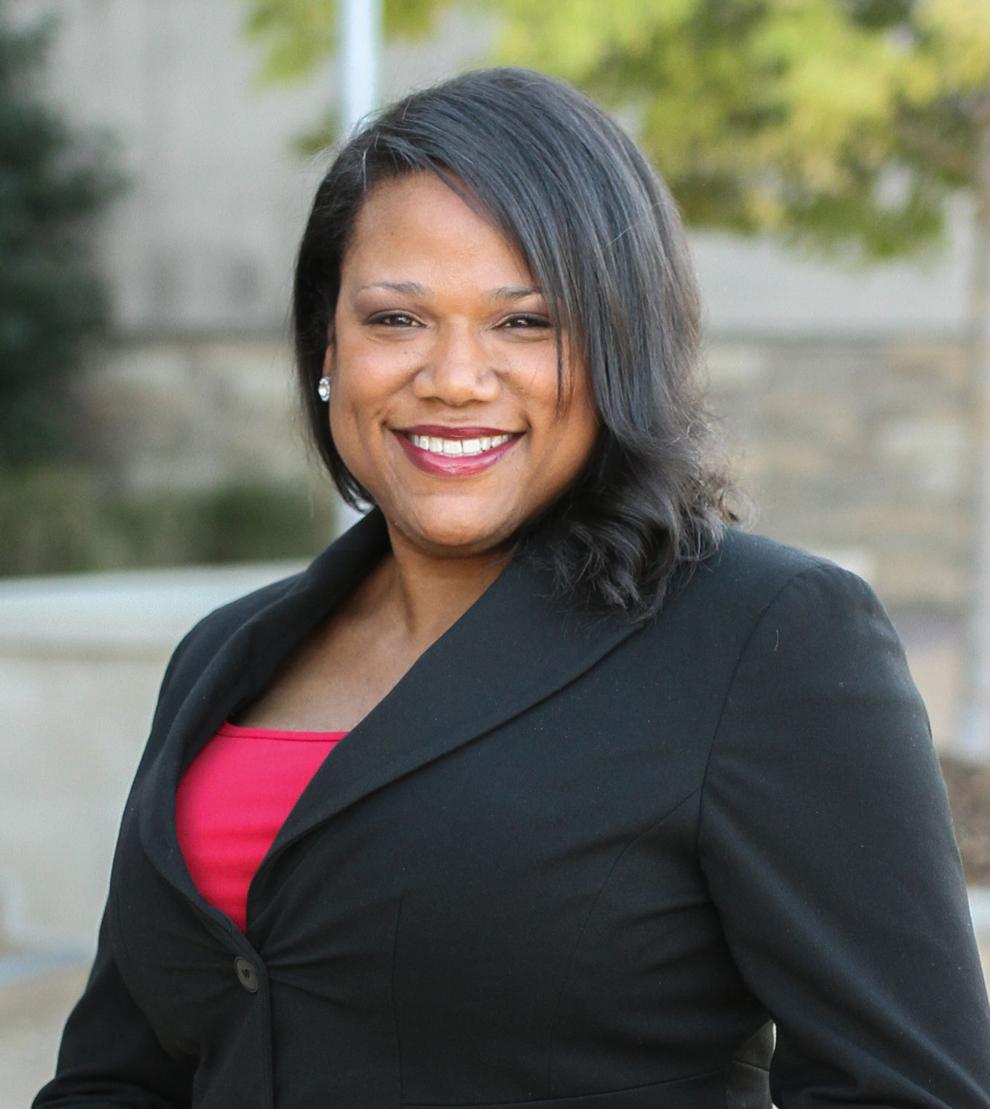 The 1992 marketing document also acknowledges that the "health community" had been promoting "negative publicity" about the "cancer linkage." It proves, Mason argued, that Johnson & Johnson was aware of the potential risk and decided to focus sales efforts on minority groups anyway.
"As a lawyer on the case who is also a black woman," Mason said, "it never ceases to shock me when I see it."
Deeper scrutiny
Pediatricians no longer recommend parents use Baby Powder for diaper rash. Experts believe infant girls don't face the same risk of developing ovarian cancer because the hymen prevents talc from reaching reproductive organs. But cornstarch works just as well, they argue, and isn't so easily inhaled by the respiratory system.
This risk of inhalation has recently been highlighted in a string of lawsuits targeting the potential presence of asbestos — a known carcinogen — in talcum powder. In April, a jury in New Jersey ordered Johnson & Johnson and Imerys Talc America to pay a man $117 million after he claimed talcum powder tainted with asbestos caused his mesothelioma. A similar case linking talcum powder to asbestos is soon set to be tried in South Carolina.  
Before talc is mined from the earth, the mineral may naturally contain veins of asbestos. But in the 1970s, the federal government banned even trace amounts of the toxin from talcum powder. 
The problem, some experts argue, is that policing the ban is largely left to producers such as Johnson & Johnson. And the lawsuits allege that Johnson & Johnson knowingly skirted the federal regulation by using a testing mechanism that wouldn't detect asbestos.
"They designed their own test and designed it so that they would always pass it," said Scott, the Charleston lawyer. "If this was a pharmaceutical product, any knowledge from a bio-manufacturer that a product could have a carcinogenic effect, the manufacturer would be required to put it on their label."
But talcum powder isn't a pharmaceutical product. It's a cosmetic product, and as such, it isn't subject to as much regulation or scrutiny by federal authorities.
A 2016 Bloomberg report points out that the 345-page Food, Drug and Cosmetic Act, written in 1938, only devotes two pages to the safety of cosmetic products, which do not require FDA approval before they are introduced to customers.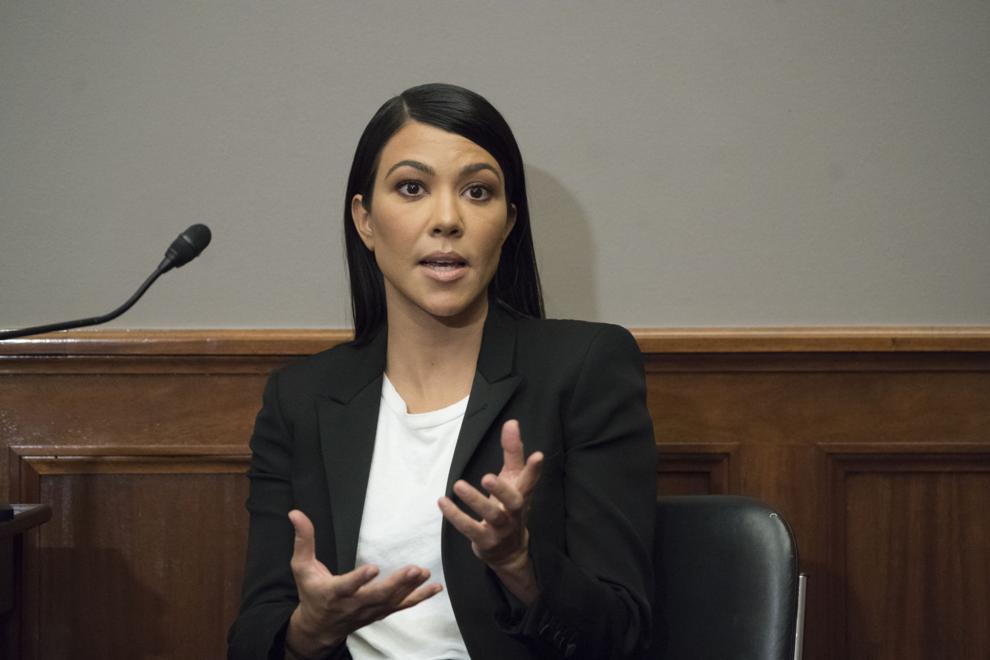 Consumer advocates, some industry groups — even celebrity Kourtney Kardashian — have challenged the lack of regulations, saying the gap places adults and children at risk. 
Four years ago, for example, the FDA asked a shampoo manufacturer about reports of hair breakage and loss. At the time, regulators were given no indication that tens of thousands of complaints had already been filed with "WEN By Chaz Dean." That's because the shampoo's manufacturers were not obligated to report those complaints to the federal government. And while the company settled a class-action lawsuit last year, the FDA remains powerless to pull the product from the market.
Johnson & Johnson recently faced its own shampoo controversy. In 2011, mounting public pressure forced the company to remove potentially cancerous chemicals from its baby shampoo. The FDA played no role in that decision. 
'Why take the risk?'
Johnson & Johnson supports a bill to update existing federal cosmetics regulations, at the same time arguing that its products are completely safe.
Bart Williams, an attorney representing Johnson & Johnson, recently told CNN he thinks the talcum powder complaints are fueled by greed, not science.
"My take on the talc ovarian cancer litigation is that it really is skillful and well-funded plaintiffs lawyers who are exaggerating science and taking it out of context to scare people and to frighten the public with the goal of lining their own pockets," Williams said. "I think they are wrong scientifically. I think they are wrong legally, and I think the evidence shows that the science doesn't support using talc and ovarian cancer."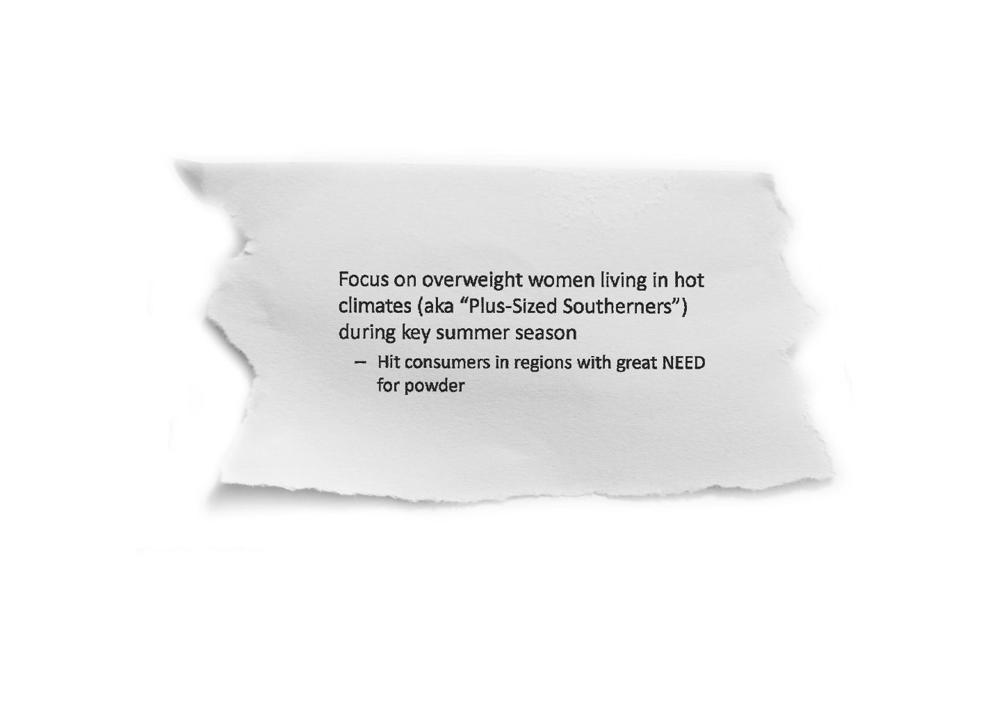 Johnson & Johnson has been hit with the overwhelming majority of talcum powder lawsuits, but a few dozen cases have targeted Valeant Pharmaceuticals, which bought the Shower to Shower brand six years ago. Valeant, which operates one of its manufacturing facilities in Greenville, has also resisted claims that its product is tied to cancer, citing "strong legal, factual and scientific defenses."
Many experts — including those at the American Cancer Society — agree that the evidence is not conclusive, even though the connection between the powder and cancer has been studied for decades.
Dr. Anthony Alberg, former interim director of Hollings Cancer Center at the Medical University of South Carolina, was among those who initially considered the idea far-fetched when he first heard about it 30 years ago.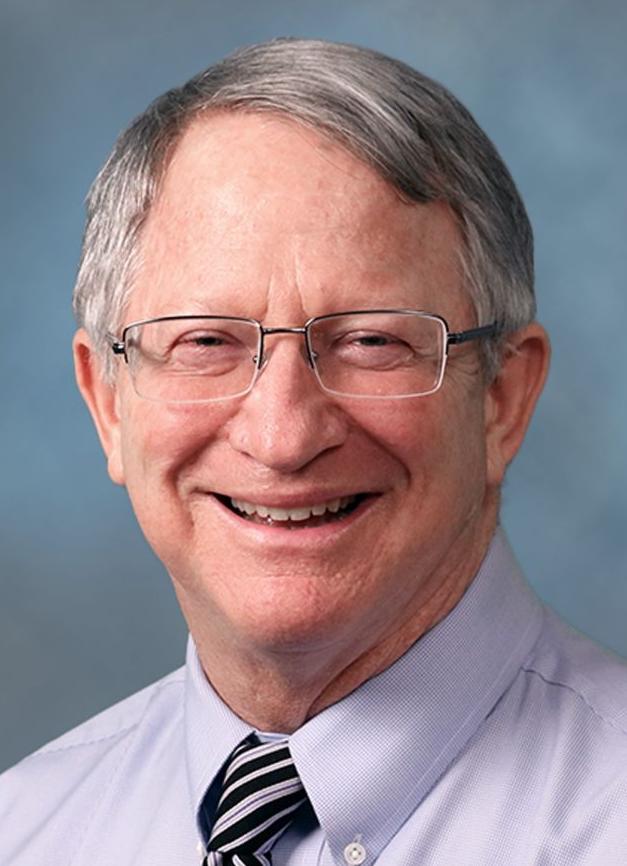 It's not like smoking, he said, which carries a risk of developing cancer 20 times higher than not smoking. Research indicates women who use talcum powder are only about 1.2 times more likely to develop cancer than non-users, he said.
Still, Alberg said he wouldn't recommend his loved ones using it.
"I think it would be inadvisable for women to apply body powder to the genital area based on the evidence I see," he said. "Why take the risk?"
Living with fear
Alishia Landrum was driving a go-kart at an Upstate fun park in 2011 when the brakes failed and she hit a wall at full speed, breaking her hip.
When she went for a follow-up MRI at Spartanburg Regional Medical Center, an orthopedist discovered a fibroid tumor on her ovary.
She soon learned that her cancer was advanced and had spread throughout her pelvis. The surgeon who removed part of her tumor said "it looked like a grenade went off inside me."
"Am I going to live or die?" she asked him.
"Alishia," he told her, "it's in God's hands."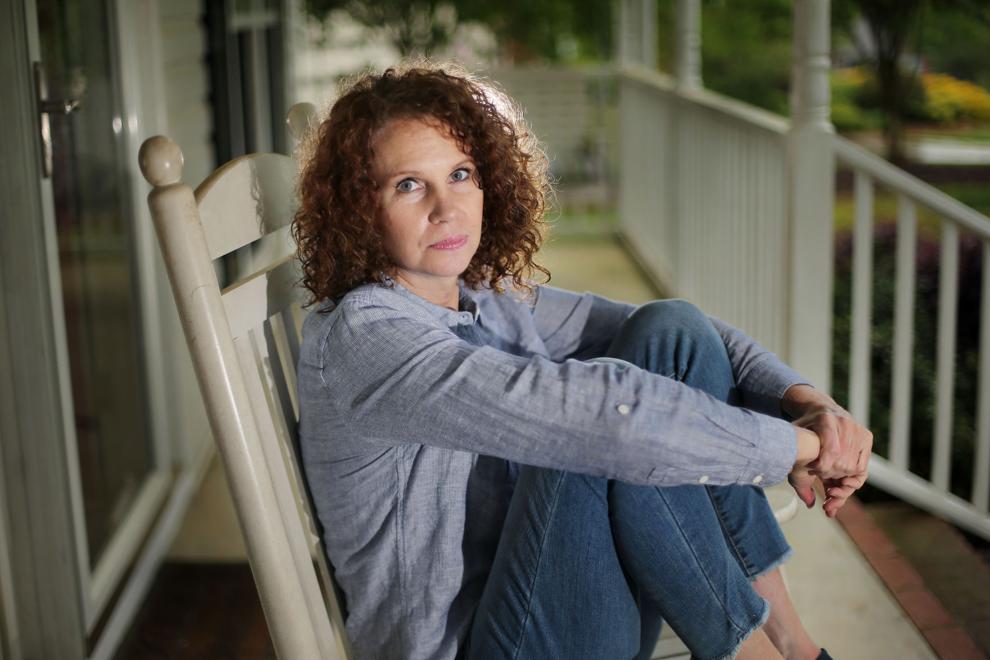 Last year, Landrum beat the five-year mortality mark. But she's reluctant to call herself cancer-free, despite living in remission since she finished chemotherapy six years ago. She's convinced the cancer will come back, and she blames talcum powder for her predicament.
"Every day, I'm thankful that I beat that five-year mark," she said. "But I shouldn't have to live with that fear."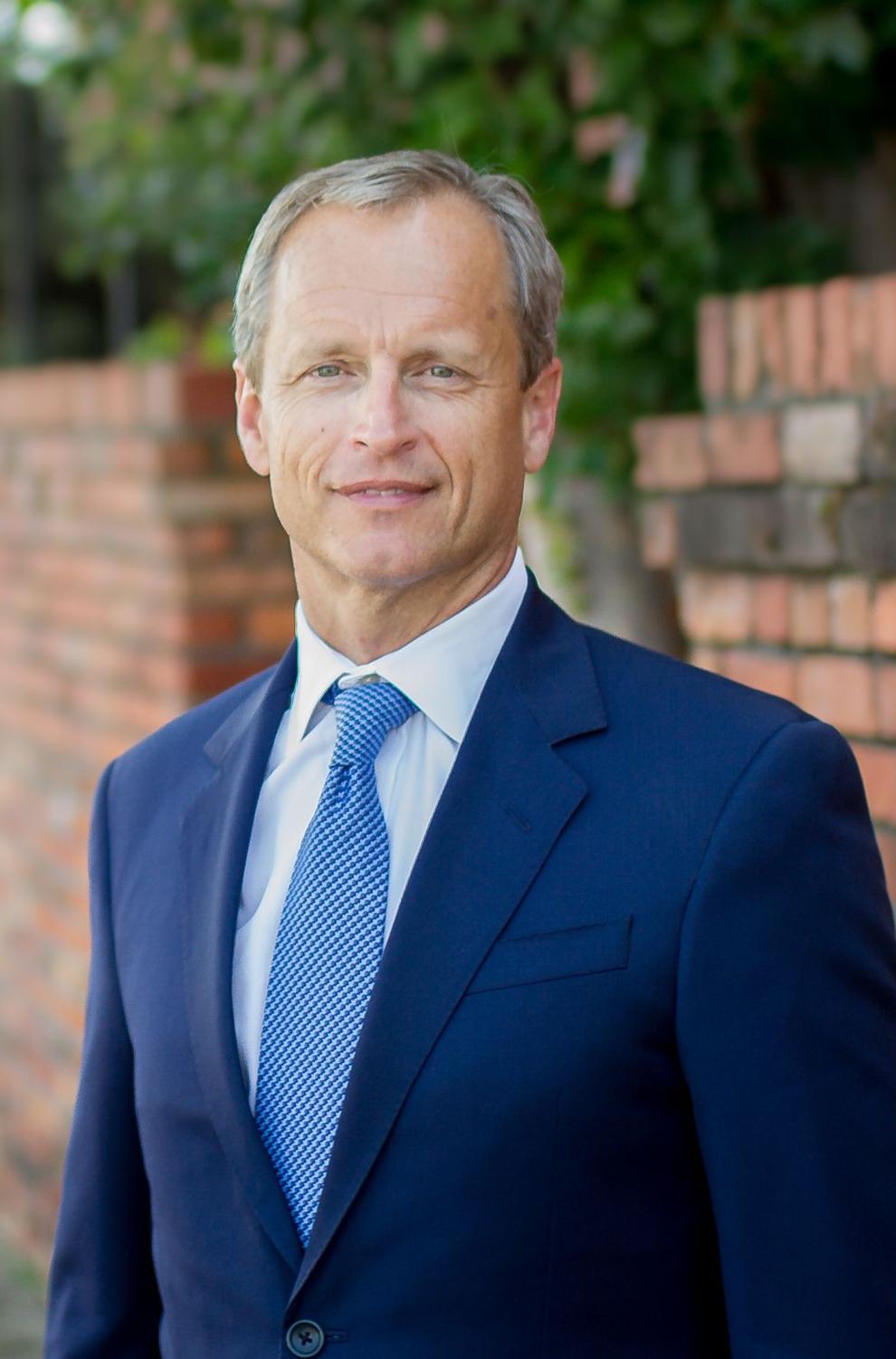 Her attorney, Ted Meadows of Beasley Allen, estimated that more than 25,000 women have called his firm over the past four years inquiring about the talcum powder cases. His colleagues are still investigating roughly one-quarter of those claims, he said.
So far, Beasley Allen has tried six talcum powder cases in court and won five — a margin of victory he called "unprecedented in mass torts."
The outcome of Landrum's lawsuit is still unknown, just like thousands of similar cases in the pipeline. Next year, it may become more clear which of the "bellwether" cases Scott and her colleagues will choose to advance in New Jersey federal court.
In the meantime, Landrum, Scott and Salter agree on one thing: They want a warning label.
"When we first got the verdict, yeah, we felt a sigh of relief thinking finally this company is going to be held accountable and awareness is going to spread like wildfire about what they've known, what they did, what they tried to hide," said Salter, who lost his mother to cancer. "It's a never-ending emotional roller coaster knowing that this is not done yet."