For nearly 10 years, dozens of families and their kids have met at Waterfront Park in Mount Pleasant twice a week to train for the Reindeer Run, a longstanding annual winter 5k run/walk in downtown Charleston to raise money for the local children's hospital.
The families are part of Louie's Kids, a Charleston nonprofit helping promote healthy habits and decrease rates of childhood obesity in the Lowcountry. 
This year marks the organization's first time back operating its Big Dog Little Dog program, a partnership with The Citadel Family Run Program to train with Citadel Cadets, since last year's Reindeer Run.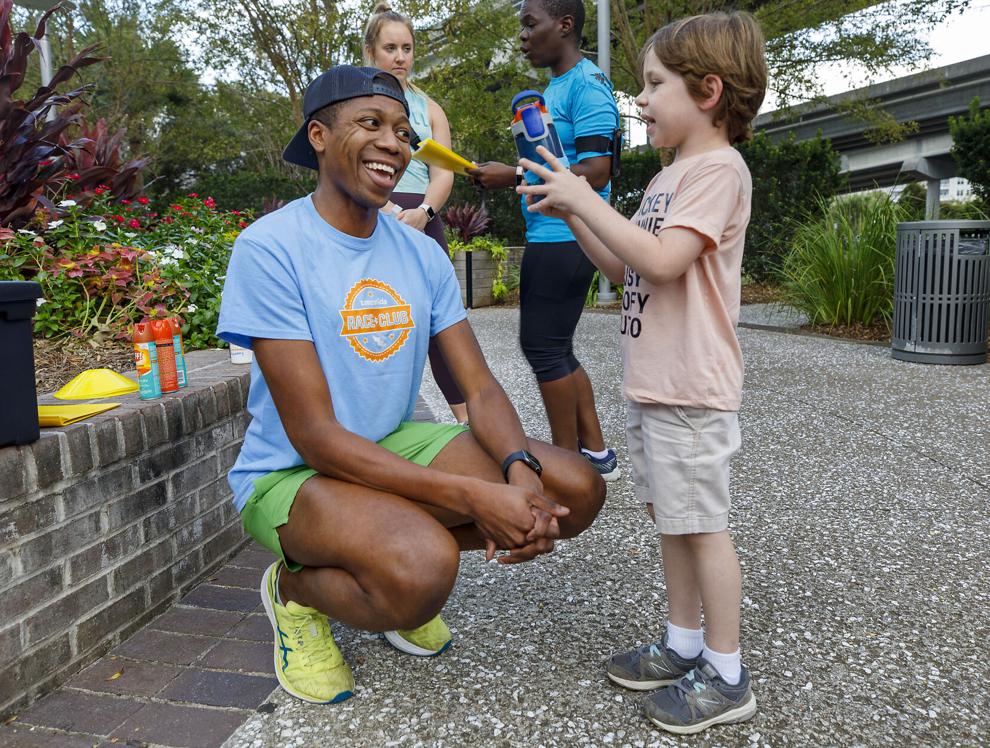 Officials at Louie's Kids said many of the kids in the program plateaued during the pandemic, seeping back into non-active lifestyles and unhealthy eating habits. 
"We could only do online workouts," Bennett said. "But here, we'll keep everyone accountable and make sure everyone is doing the workouts."
Clinical nutrition manager at Summerville Medical Center, Courtney Morrissey, said the number of obesity referrals she received from pediatricians after the pandemic also increased. 
And a recent study from The Centers for Disease Control and Prevention shows the rate of body mass index (BMI) increase nearly doubled during the pandemic compared to a pre-pandemic period for kids ages 2-19. 
According to the study, young school aged children who were already overweight or obese experienced the largest increases. 
"So many kids were home because of virtual school," Morrissey said. "There was less physical activity amongst the kids and more reliance on computers, devices and TVs."
And with a holiday season packed with candy, large meals and gatherings quickly approaching, Morrissey and Louie's Kids are encouraging families and kids to maintain healthy eating habits and everyday physical activity throughout the holidays. 
"I really do encourage the kids and the parents to get out and have some sort of activity so they're not just relying on sitting and eating with family," Morrissey told The Post and Courier. "If you're visiting, go for a walk. Don't just sit and eat, enjoy that time outside."
Breaking old habits
People trickled into the park a little after 6:30 p.m. the evening of Oct. 12. Some inhaled deeply walking up to the park, elated to escape the evening traffic on the Arthur Ravenel Jr. Bridge. 
Others waited patiently in the courtyard, spraying on copious amounts of mosquito repellent while chatting with the Citadel Cadets who volunteered as trainers.   
The evening began with warm-up directions from the program coordinator, Justin Bennett, who started out as a volunteer cadet while attending The Citadel over 10 years ago. 
Cadets paired up with kids in attendance to run their warm up laps near the playground area of the park. A number of parents and other adults accompanying little ones followed along. 
Other parents stayed behind to watch proudly near the courtyard, holding their newborns and quieting their infant children. 
Mary Sue Black, a Charleston mom of two, including her 5-year-old son Abram, was one those parents.
Abram ran his first 5k in 2021. He was 4 years old. 
"He kinda got discouraged and was getting tired towards the end," Black said. "So Justin ran the rest of the race with him." 
Originally from Jackson, Miss., Black said she's always struggled with her weight. She said her family rarely did outside activities
"I've always been the big girl," Black said, feeding her newborn son. "I want him to grow up active and not always sitting in front of the TV." 
After the near 30-minute cardio workout, Bennett brought the group back together for the "field day" portion of the night. 
"I want them to forget that they're working out," Bennett said. "That's always my game plan."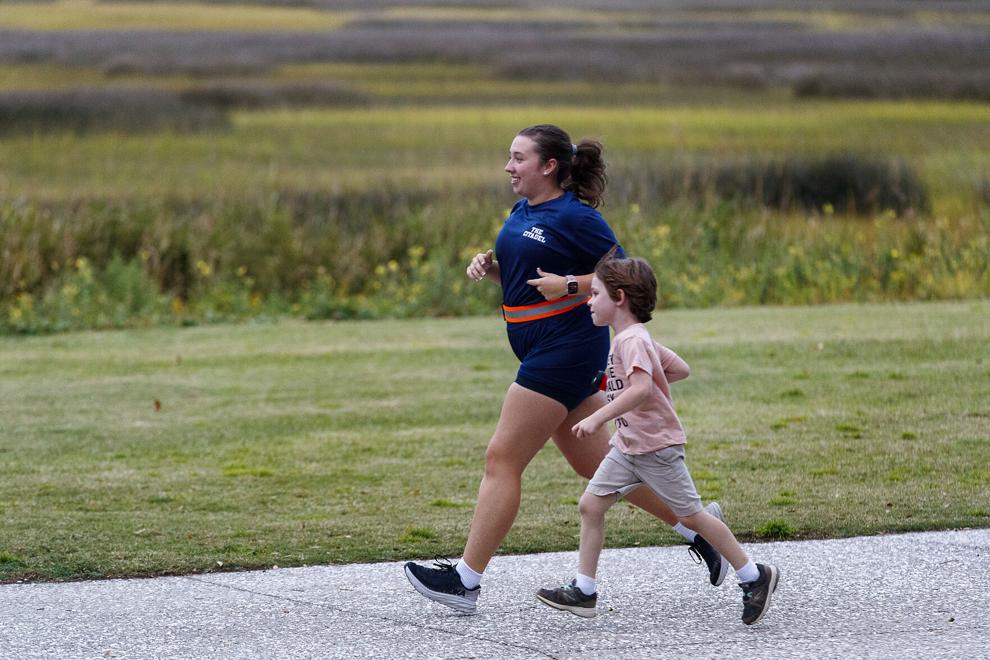 The program meets every Monday and Wednesday from 6:30 p.m. to 7:30 p.m. at Waterfront Park and includes race entry, nutritional education, behavioral counseling, race entry, a t-shirt, and eight weeks of training. 
The cost is $50 per family of four. Officials said financial assistance is available to families if needed. 
For more information visit louieskids.org/reindeer-run/.