In 2012, a blue pill became more widely available on the market.
No, not that little blue pill for erectile dysfunction, but the newer one does have a sexual connection.
It's called Truvada and is commonly referred to as PrEP, for pre-exposure prophylaxis, which means an action taken to prevent disease.
The drug, offered by medicine maker Gilead, is prescribed for HIV-negative people to take daily to help prevent infection from the virus that can lead to AIDS.
It's been welcomed as a godsend, especially among gay men and the medical community, against the spread of HIV. In larger metropolitan areas such as San Francisco and New York, HIV rates have declined since the pill's introduction.
But it's also been decried as a license to engage in riskier behavior, one without the use of condoms, which increases the potential for picking up another bug, be it syphilis, gonorrhea, chlamydia or any of their nasty relatives.
And while HIV rates have stabilized nationally in recent years, the opposite is true for other sexually transmitted diseases, according to data from federal and state health officials.
"Chlamydia, gonorrhea and syphilis cases hit an all-time high in 2017," Dr. Gail Bolan, director of the division of STD Prevention for Atlanta-based Centers for Disease Control and Prevention, said during a recent STD conference. "CDC is seeing steep and sustained increases in STDs." 
The STD explosion has led to a debate over a possible connection since the introduction of the HIV prevention pill.
PrEP is not a cure for HIV, and it also is not 100 percent effective, but, taken as directed at the same time once a day, it comes pretty close — up to 99 percent successful in preventing HIV, according to Palmetto Community Care, formerly Lowcountry AIDS Services, in North Charleston.
The drumbeat of safe sex practices hasn't changed among health officials. Abstinence, using condoms and being in a monogamous relationship are still the best ways to help prevent STD infections.
But the naked truth is people don't always follow that advice.
Pleasure over pain
Some men don't always don a shield because they don't like the way condoms feel or they and their partners — be they men or women — say they experience more pleasure from skin-to-skin contact, according to Bernard Gilliard, a disease intervention specialist with the state Department of Health and Environmental Control.
"There's been a backing off of using condoms and less consistency in using condoms," Gilliard said.
He explains that people tell him that once they have sex without a condom, they don't want to go back.
"The pleasure or sensation overcomes the risk factor," Gilliard said. "They are just fixated on the sensation or the feeling and will deal with the consequences."
Unlike the onset of the AIDS epidemic in the 1980s, when contracting HIV was tantamount to a death sentence, treatments have improved and attitudes have changed.
People now believe if they catch something, they can take medications for it, Gilliard said.
Others say safe-sex habits generally don't change once people begin taking the HIV prevention pill.
"After they start taking PrEP, we don't see a great shift in risk behavior," said Aaron O'Brien with Roper Hospital's Ryan White Wellness Center.
He puts condom users into two groups: those who use them regularly and those who don't, and, based on his talks with patients, that doesn't change much once they start taking the pill.
Adam Weaver, prevention program manager at Palmetto Community Care, agrees with O'Brien.
"What we are finding is that the people we are putting on PrEP aren't changing their condom use," he said.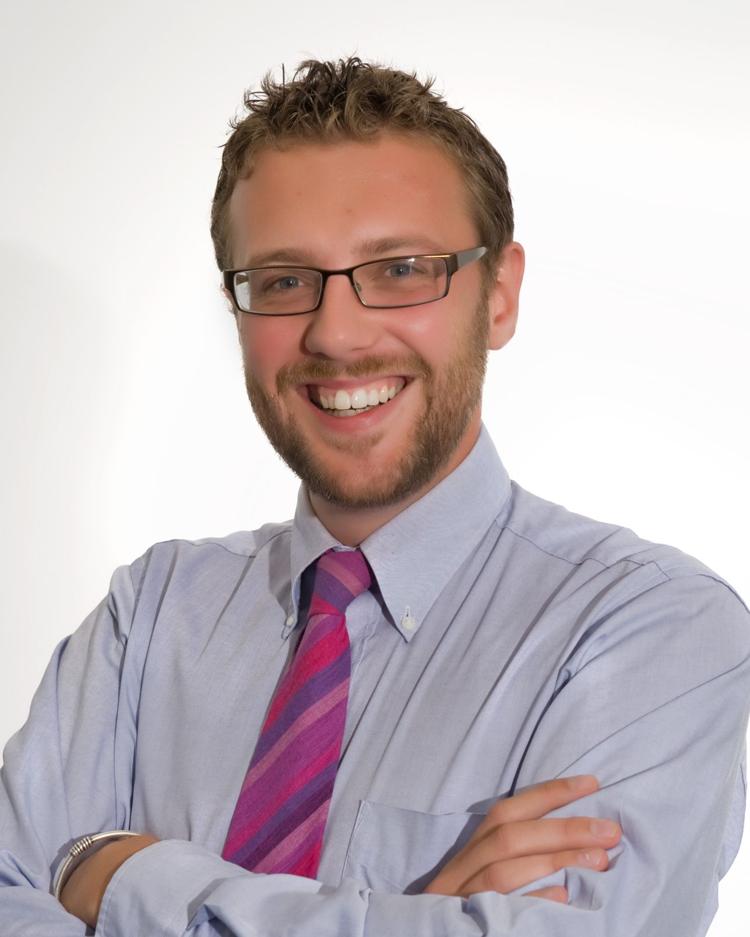 They also don't believe PrEP's introduction, in and of itself, contributed to the explosion in STDs.
They say it has more to do with better reporting since people taking PrEP must check in with their doctor or provider every three months or so for regular testing.
"The numbers are going up, but it might be because of use of Truvada," Gilliard said. "If people weren't on Truvada, then they would be latent cases that were not being treated."
O'Brien agrees.
"The increase in STDs could be because we are screening patients more often," he said. "Oftentimes they go unnoticed. The fact that we are identifying them more often is beneficial. They are treated sooner and it prevents transmission to other people."
Infection connection?
Whatever the reason, the number of cases of syphilis and gonorrhea in South Carolina soared over the past six years, with instances of each disease rising more than 60 percent from 2012 to 2017 while the number of new HIV cases grew far less at 13.5 percent.
Across the nation, the annual number of new HIV cases stabilized from 2012 to 2016 while the number of cases of other sexually transmitted diseases rose sharply from 2013 to 2017. Reports of chlamydia, gonorrhea and syphilis soared to 2.3 million, surpassing the previous record in 2016 by 200,000, according to the CDC.
Gonorrhea diagnoses increased 67 percent nationally and nearly doubled among men, while syphilis cases jumped 76 percent across the board. Men who have sex with men made up 70 percent of syphilis cases in 2017 and made up 66 percent of new HIV cases.
"After decades of declining STDs, in recent years, we've been sliding backwards," Bolan of the CDC said. "We're really on a bad trajectory."
Also, health care providers say South Carolina residents have been slow on the uptake of PrEP, either because of a lack of knowledge, not seeing health care providers or not realizing how the cost of the expensive drug — at roughly $1,300 a month — can be defrayed by insurance and the drug company's co-pay assistance plan.
"Here in the Southeast, we bear the brunt of the HIV epidemic," O'Brien said. "We haven't seen the dramatic drop-off in HIV rates that other areas have."
The South, in particular, is at higher risk of HIV infection. In 2017, 52 percent of all new HIV diagnoses, nearly 20,000, were reported across the South, according to the CDC.
African-Americans are more at risk. Diagnoses of black patients represented 40 percent of all new cases in 2017.
Dollars and sense
While more affluent patients are taking PrEP more often, getting the drug where it's needed most is problematic.
"One of the struggles is trying to get PrEP into communities that are lower income and communities of color where it's not available or they don't know how to access it or they aren't seeing professionals who know about it," O'Brien said.
On the national level, officials say the rise in STDs is a result of cutbacks in federal funding that would otherwise put boots on the ground at the local level to track down the sources and prevent further spreading.
"We shouldn't be all that surprised in many ways by these increases when we look at the decreases in public health funding and the purchasing power of state health departments over time," said Michael Fraser, executive director of the Association of State and Federal Health Officials.
Another national official points to another reason. Doctors are not screening and testing for STDs, and patients don't know that they need to ask for screening and treatment, according to David Harvey, executive director of the National Coalition of STD Directors.
There is one train of thought that because people who identify themselves as heterosexual are considered low risk, they aren't tested for STDs as often, a factor possibly contributing to the surge in infections.
"Everyone needs to ask their doctor, 'Should I be tested for STDs? I hear they are going up,'" Bolan said. "That's the conversation that's not happening in most medical homes these days, and it really needs to be routine care."
Many national health care officials point to better sex education for youth, who are most at risk, as a deterrent to risky behavior, but they say the conversation is often muted by politics at the state level.
"There is a severe lack of comprehensive sex education in South Carolina," Weaver said.
'It's that simple'
As of the third quarter of 2018, 193,000 people were taking PrEP, according to Gilead spokesman Brian Plummer. The CDC believes 1.1 million people at substantial risk could benefit from it, according to the online science journal Mosaic.
Online AIDS/HIV prevalence service AIDSVu puts the most recent number available of PrEP users in South Carolina at 703 in 2017. Because of the low uptake in S.C., clinicians on the front lines of HIV don't believe those taking PrEP contribute proportionately to the new STD cases.
"The proportion of people taking PrEP is so miniscule, it could never account for the increase in STDs," O'Brien said.
Still, the Los Angeles-based AIDS Healthcare Foundation, billed as the largest in the world, believes decreased condom use by men on PrEP is "a contributing factor to the explosion of STDs," Mosaic recently reported.
"You don't need a medical degree necessarily to prevent an STD," Fraser said. "You need to talk to people about using condoms. It's that simple."