Day by day, it moved toward us like a distant hurricane, carving a destructive path in other places first but soaking us in a familiar kind of anxiety. Would the coronavirus really hit South Carolina? Was it a bunch of hype? Wasn't it just like the flu? Maybe it will just brush by, like an outer band?
Mike Schmidt, an epidemiologist in Charleston, had seen it coming. On New Year's Day, he was at home, going through emails when a report caught his eye: an outbreak of pneumonia in China. Probably from a new coronavirus.
That could be bad, he thought.
Days later, he bumped into a business manager at the Medical University of South Carolina. "I think you should plan on virtual classes in a few months," he told her. She looked back at him as if he was nuts.
At about the same time, the Rev. Jeremy Rutledge was listening to the BBC when he heard a story from China about a new virus, a respiratory one. It caught his attention. He has a lung disorder that requires him to take medications that suppress his immune system. But it was an exciting time at his church: new programs, new budget, guest speakers, church trips. And that virus was an ocean away.
That January and February, Brooke Warden also was busy: preparing her restaurant Pink Cactus for the spring's tourism surge. She hired new employees, tweaked the menu. The state's economy was booming, nowhere more than in Charleston. Her restaurant would finally blossom, as she'd dreamed.
And across the Cooper River in Mount Pleasant, Renee Smith juggled her two young children's schedules with her clothing boutique. She'd heard about a virus, but with her store opening soon, she barely had time to think about anything, much less a faraway illness.
But, from China, storms of contagion soon struck South Korea and Italy. At first, the Trump Administration downplayed the risk to the United States. Then, in late February, the virus blew through a nursing home in Washington State, killing 35 people.
Like twisters, cases popped up in Boston and New York and Louisiana. The NBA suspended its season. Major League Baseball cancelled spring training. The White House halted travel from China, then Europe.
On March 6, South Carolina health officials announced our first two cases, one in Charleston and another in Kershaw County. Gov. Henry McMaster and Linda Bell, the state's epidemiologist, urged residents not to panic.
"South Carolinians should continue their normal daily routines and responsibilities," McMaster insisted.
Bell tweeted: "There's no reason to alter our routine activities."
On Sunday, March 15, the state logged nine new cases, bringing the total to 28. The governor closed all public schools. As we barreled into Monday, South Carolina was firmly planted in the cone of uncertainty.
Then, over the week that followed, for four people in Charleston — for all of us really — everything changed.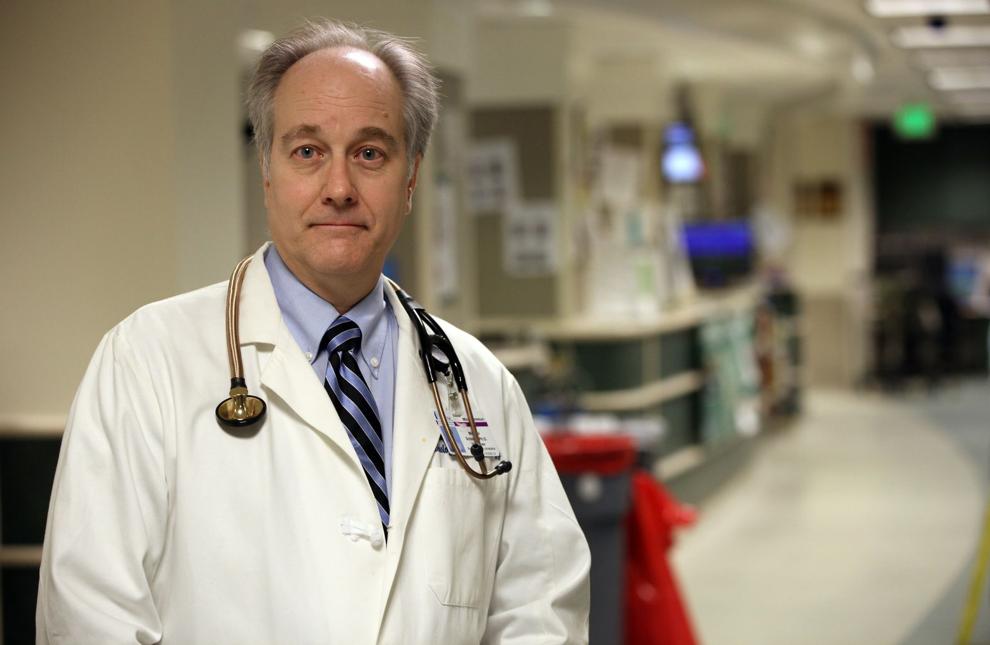 THE VIROLOGIST

In March, Mike Schmidt watched the coronavirus cases spread as he'd first predicted. He was frustrated by the sense of denial he saw from the White House. It seemed to him that the president didn't want to think about it. At a late February rally in North Charleston, Trump had called the coronavirus the Democrats' "new hoax." Schmidt was appalled by the finger pointing at China. A new virus could have just as easily been created in the Midwest.
But Schmidt was fascinated by the scientific challenge. He'd always wanted to understand how things ticked. When he was 6, his mother bought him a telescope. He shocked her by taking it apart instead of gazing at the stars. In college, he got hooked on studying microbes.
One day in the lab, he watched a mixture turn colors, from beige to fire engine red as bacteria converted a poison into selenium, a natural and neutral element. The power of microbes in action. That Halloween he dressed up in red and proclaimed himself Captain Selenium.
These microbes, viruses and bacteria, were so small you needed a microscope to see them, but they had immense powers to heal as well as harm.
Over time, Schmidt built a national reputation for his microbe research. As an epidemiologist and immunology professor at MUSC, he worked on ways to coax bacteria to eat carcinogens polluting groundwater at the Savannah River Site, the sprawling nuclear reserve near Aiken. He and his colleagues did groundbreaking research into copper and its ability to kill microbes. He pushed hospitals to coat doorknobs and bed rails with copper, a move that could save tens of thousands of lives.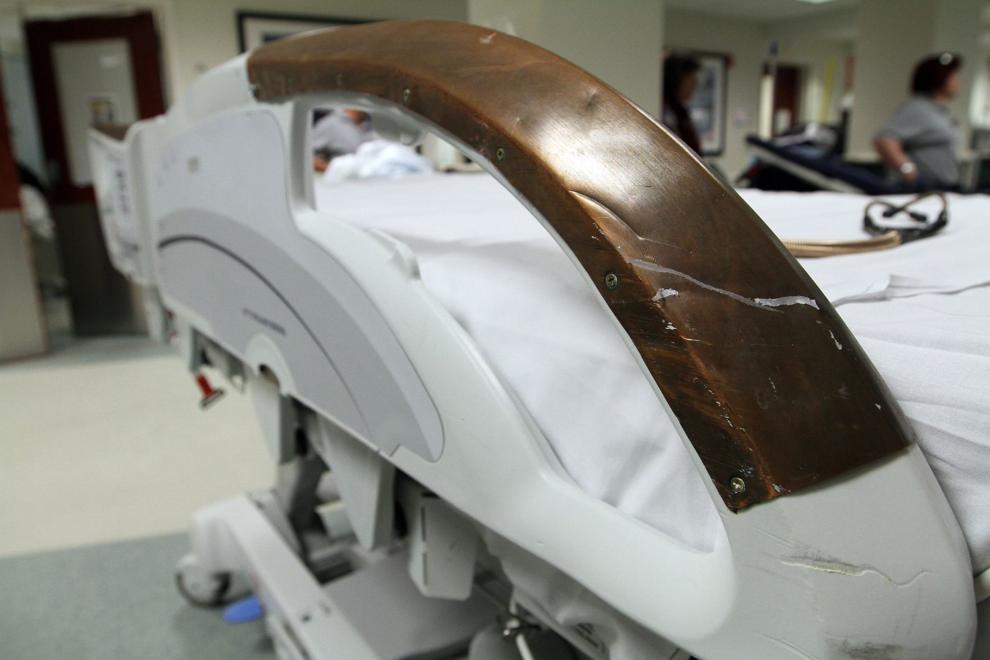 Now, with the coronavirus spreading, the stakes couldn't be higher. The data about its mortality rate were disturbing — between 1 and 3 percent. A pandemic could easily affect hundreds of millions of people, meaning millions of lives hung in the balance.
He knew the scientific community was in a furious race to understand the disease, which now had the vaguely corporate name, COVID-19. In a matter of weeks, scientists had mapped its genetic structure. Scientists and clinicians were working on vaccines and new treatments. Sharing discoveries and innovations would be key to winning this race, so Schmidt began organizing an international summit on the disease. But he knew the coronavirus was moving faster.
In early March, when state health officials announced the first two cases, Schmidt told people that he expected cases to double every six days.
On March 14, a week later, there were 19.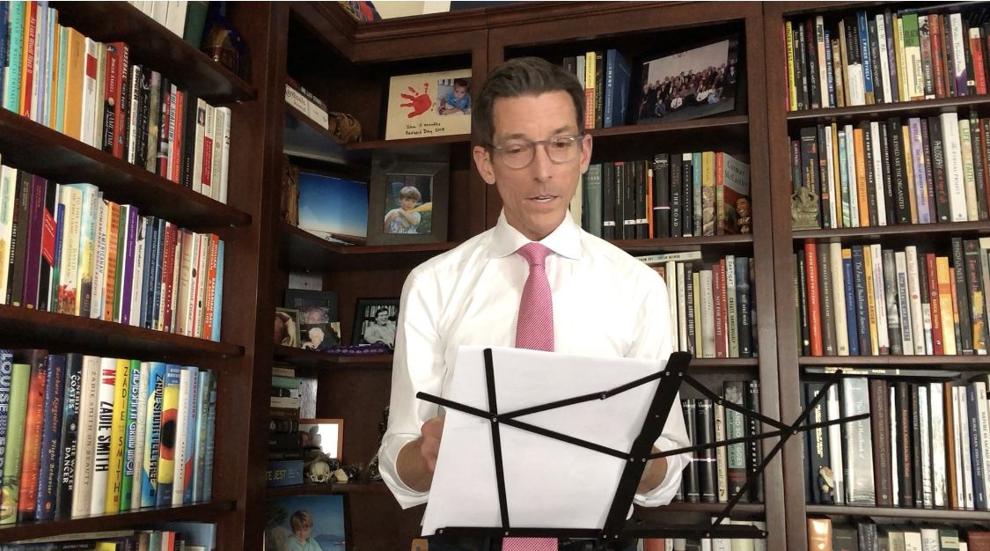 THE PASTOR
On the surface, the Lowcountry still felt normal last weekend, even as it hid an undercurrent of uncertainty.
People still flocked to the beaches. At Sullivan's Island, hundreds put down blankets, strolled in the surf and tossed tennis balls to their dogs. At Poe's Tavern, people still sat elbow-to-elbow. Along nearby Coleman Boulevard in Mount Pleasant, diners still packed Page's Okra Grill. In downtown Charleston, carriages and tourists still clogged streets.
But the Rev. Jeremy Rutledge, pastor of Circular Congregational Church, sensed a shift. It had gotten real for him just a week before. He'd been standing in Lance Hall, the church's historic reception space, for an exhibition of retired surgeon Richard "Duke" Hagerty's paintings, surrealist renderings of the Stations of the Cross, a story of suffering.
The two men had bowed to one another instead of shaking hands, amused by these new changes in social norms. Rutledge had taken such recommendations to heart early on. He'd lived with a lung disorder for almost a dozen years. Two immuno-suppressant medications kept him stable and healthy, yet left him at high risk of catching sicknesses.
As they chatted, Rutledge mentioned his diagnosis.
With each word of explanation, he watched the doctor's expression fall.
"Man, you've got to get out of here," Hagerty warned. "You're exactly the person this virus is looking for."
Rutledge had thought hard about that, then about his congregation: the elderly, the people he knew on chemotherapy. Church is an intimate place. People hug, kiss, hold hands, cry, laugh, share loaves of bread and — at some other churches — even drink from the same cup, a wipe of a white cloth between them and the next person's viruses.
For a few days, Rutledge mulled options, then decided he had no choice. He'd call off the March 15 Sunday services, the in-person kind at least, and instead record a video.
Maybe the new week would bring more clarity.
THE MOM
Monday answered some questions but raised even more: The virus was here and spreading fast, but its true presence remained cloaked by the state's failure to do widespread testing.
South Carolina now had 33 likely COVID-19 cases, the Department of Health and Control said. The state also recorded its first death, an elderly patient in a Lexington County long-term care facility.
But hospitals had only started testing people, MUSC the week before in West Ashley and Roper St. Francis today at a new drive-thru operation in North Charleston. More tests likely meant more cases. No one knew how bad it really was. 
Gov. McMaster repeated in a press conference: "There is no shortage of testing capabilities in South Carolina." Yet, time and again, hospital staffers told people with suspicious symptoms to self-quarantine instead of come for tests. Some reported that they could quickly run short of testing supplies.
So Monday was a mix of the normal and surreal. A Carnival Sunshine cruise ship bellied up to the port terminal at the foot of Market Street, returning from a few days in the Bahamas. As passengers filed off with their belongings, social media sites ignited with furious comments from locals. How could the city and port let a bunch of passengers come ashore without any screening?
Every hour brought more news, more changes. The Dow sank almost 3,000 points, a one-day collapse we hadn't seen since the Black Monday dives in 1929 and 1987. The nation's high-flying economy was grounded. 
Across South Carolina, cancellations and postponements flooded us like another rain bomb: the Bridge Run, the Summerville Flowertown Festival, our rites of Spring washed away for the year. Cities and towns, including Charleston and Columbia, declared states of emergency. State leaders began to talk in more dire terms.
During the previous week, Gov. McMaster and Bell, the state epidemiologist, had urged residents to remain calm. But on Sunday, McMaster had ordered schools to close. And on Monday, after the White House declared a national emergency, McMaster declared one in South Carolina, as well.
Parents across South Carolina scrambled, including Renee Smith in Mount Pleasant.
•••
With school canceled, Smith stared into the eyes of her two young children and wondered how she would fill the hours. She was a former elementary school teacher, so her instinct was to make a schedule. She knew the importance of keeping a routine for children — and their parents.
She grabbed a white board and crafted a new way of life: Wake up at 6:30 a.m., eat breakfast, morning walk, academic time, iPad time, creative time, chores, academic time, outside time. She hung the board above a bottle of hand sanitizer.
The family's overall plan: She would stay home with the children, while her husband went to his job at Boeing. They would all eat dinner together, then she would do her work at night.
She'd run Subtle and Sass, an online clothing boutique, from her house, but had just opened a brick-and-mortar version in a Mount Pleasant shopping center. She'd been looking forward to March, April and May. They could have been her biggest sales months so far. But the coronavirus had reshuffled her priorities. She would close the physical store and go back to online sales. She worried about the financial hit. Meanwhile, family first. 
Now, she was making new plans by the minute. 
THE PASTOR
Tuesday morning, Jeremy Rutledge began his workday listening to birds in his backyard and thinking about the letter he was about to write.
Rutledge is a thin man with a soft voice and softer manner, an in-person kind of guy. He'd rather meet you in a coffee shop than talk over the phone. He'd rather talk on the phone than send an email. He asked how you're doing with hope for an honest answer.
But with officials urging people to hunker down, he had a new appreciation for electronic devices. Normally, he thought they interfered with meaningful human contact. Now, they were the safest ways to stay in touch. He would use those digital tools but also some old ones.
Each day, he'd decided, he would write to one congregant and send it through regular mail. That felt more personal than a text or email.
He clutched a pack of note cards he'd bought at Francis Beidler Forest, a wildlife sanctuary in Dorchester County. He pulled out one with a picture of a bird, a painted bunting. Inside, he wrote to an emergency room nurse in his congregation. Rutledge, a former hospital chaplain, knew what it meant to work with those in pain.
He penned his thanks, then added a prayer for strength. He knew these people — our nurses, doctors, emergency room workers — they would be our front-line defenders as the storm worsened.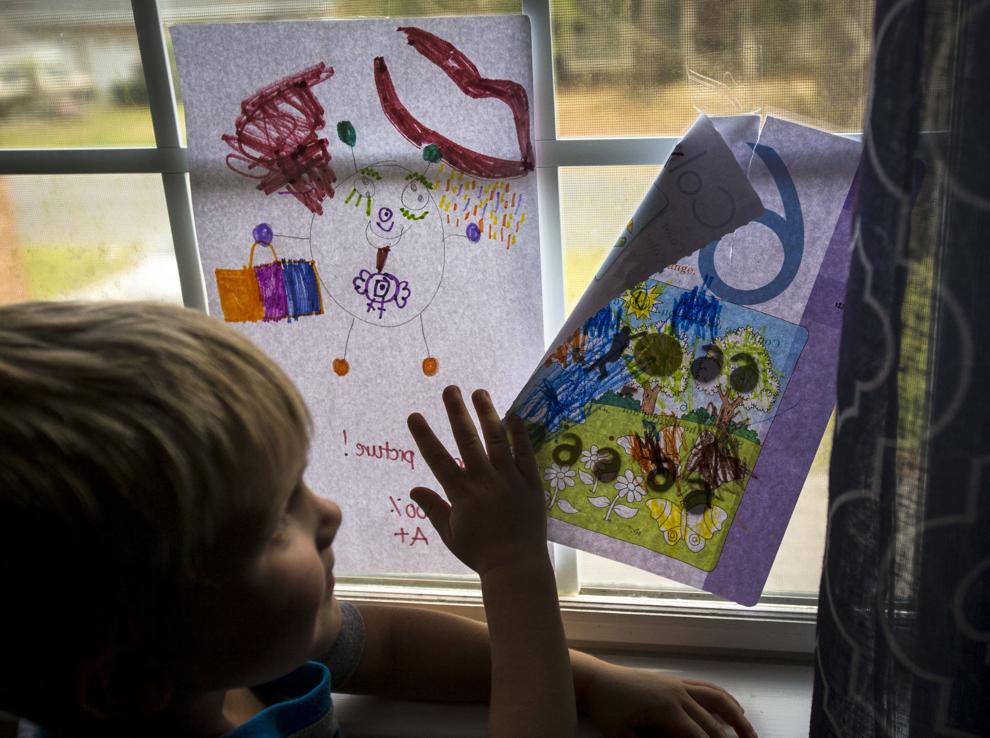 THE MOM
By Tuesday, Renee Smith had rearranged a room in her house to create a homeschool classroom. Initially, her first-grade daughter Juna and, especially, 4-year-old Collin weren't down with this new schedule, new teacher. Juna was ornery, and Collin threw a tantrum.
As Smith made one decision, another arose. She and her other friends with children were debating how much they should let their kids play together. A close friend had just called, a nurse, who said she wasn't allowing any play dates. None.
Alarmed, Smith hung up, wondering how worried she should be. How dangerous was this virus? Her children would be beyond stir-crazy in just a few days. So would she.
And Juna's birthday? It was on Wednesday. The Smiths are a social family with a big circle of friends in a neighborhood with lots of kids. Usually, they held big parties. At least 10 to 12 kids running through their house. Last year, Juna's party had a whole Ghostbusters theme.
This year would be even more fun. They'd planned to go to Myrtle Beach with Juna's three best friends. There would be a big cake. And presents. And giggling. Until now.
Smith settled on a compromise. She would allow each child to have one "quarantine friend," in Juna's case, her best friend Polly Dietrich, who lives a few streets over. Polly – and Polly alone – could come over for Juna's newly downsized party tomorrow.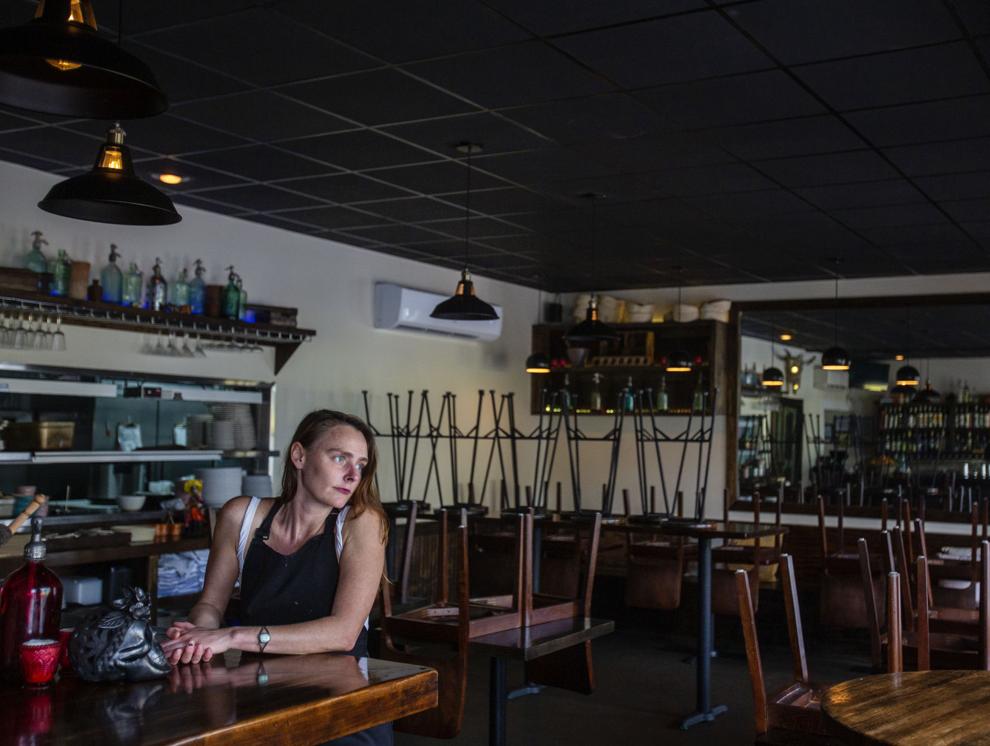 THE RESTAURANT OWNER

Brooke Warden had mostly ignored the news about the coronavirus.
Surely, it was just like a hurricane: People would get scared; there would be lots of hype, then it would come and go. She was from Charleston, a place with a long history of storms and traumas and scars. And she had a restaurant to run.
She'd gone to the School of Arts in North Charleston and then the College of Charleston, studying art but finding a sense of mission and camaraderie in the city's exploding restaurant scene. She started first as a server at EVO Pizza in North Charleston, then worked at McIntosh, S.N.O.B. and Chez Nous. Soon, she dreamed of opening her own restaurant with a Mexican theme. She found an investor who was impressed by her determination, and on March 8, 2019, they opened Pink Cactus on Spring Street.
She was just 29 at the time, and she liked to tell people that she was probably the youngest restaurant owner in Charleston. She hired a chef, Caroline DuFresne. Just 20 years old, DuFresne liked to say she was the youngest chef in Charleston. Despite the news about the coronavirus, business had mostly been normal until the weekend.
Suddenly, more of her friends and customers were talking about the disease. She called her investors and accountants for their thoughts.
It's going to be bad, they told her.
She normally closed the restaurant on Mondays, and when she reopened Tuesday, her world had changed. She did just $100 in business that afternoon. Her payroll costs were more than $400. Her anxiety rose. She spoke in rapid bursts, her mind spinning with questions and scenarios.
She knew that other cities had ordered their restaurants to shut down. That could be catastrophic. The restaurant business was all about momentum: buying food, preparing food, serving food. Stop that momentum, and it would take time to recover. Some restaurants would stop forever. Would hers?
That Tuesday afternoon, she thought about her options while checking the news on her phone. Then word came from the governor's office: Gov. McMaster had ordered all restaurants to stop dining services. They could still offer delivery and takeout. At 4 p.m., she sent Caroline home.
Caroline was aggravated. Brooke was near tears. The entire industry seemed to be collapsing on itself. Two large restaurant groups, Indigo Road, which she had worked for, and The Neighborhood Dining Group, were shutting down across the board. A trio of carriage tour companies announced similar plans.
Suddenly, 1,600 people were out of work. She thought, what else could they do? They were large operations with large expenses. Not much flexibility. What could she do? Her voice quivered. "I'm freaking out," she said. "We're in survival mode."
The scene replayed itself across the city in one restaurant after another. By nighttime, many restaurants were closed. Upper King, the lifeblood of the city's nightlife, was all but shuttered, save for a bar serving takeout and a lone worker scooping cones in Republic Ice Cream.
An older gentleman and his wife walked their dog through nearby Theodora Park, across from the Charleston Gaillard Center. It was a popular spot to sit, reflect and have lunch most days. As they passed by the gurgling fountain, he paused and turned to his wife.
"Where are all the people?"
That evening, DHEC upped its COVID-19 case count to 47, including two new ones at Roper St. Francis in Charleston.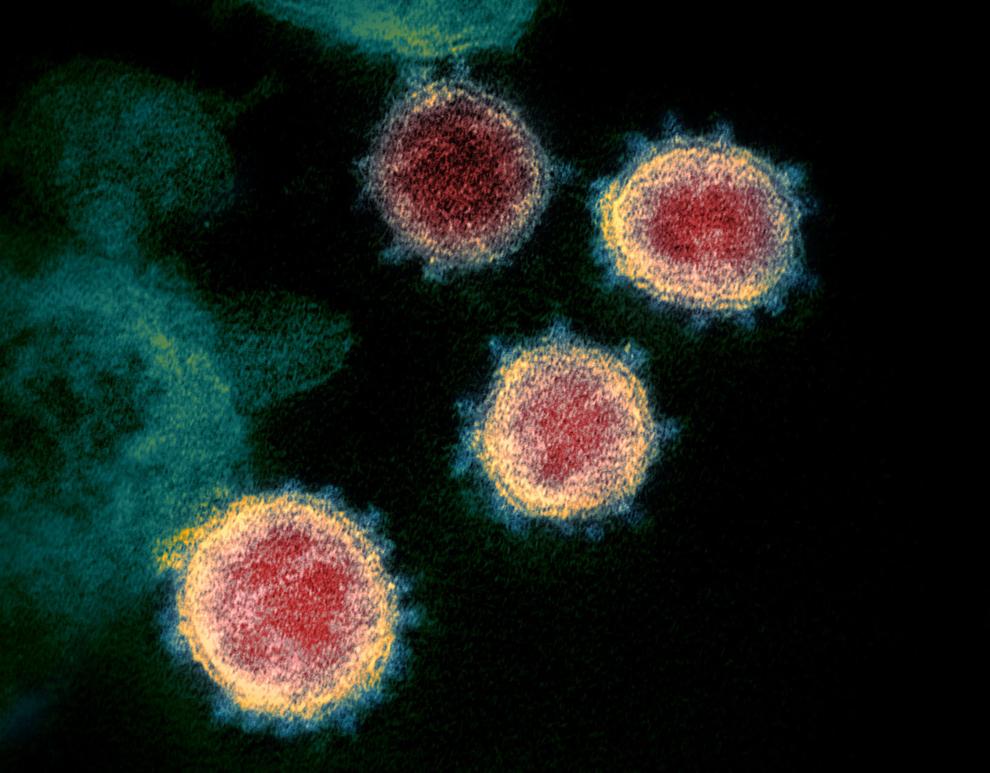 THE VIROLOGIST

Wednesday morning, Mike Schmidt sat in his office at MUSC in front of his laptop, about to teach class. Behind him, books filled shelves and a white coat hung from a hook. At 11 a.m., about 100 dental students signed on. Today's lecture? Microbes and their amazing ability to wreak havoc on our teeth, even invade our brains and possibly cause Alzheimer's.
He knew that his students had lots of questions about the pandemic, as well.
"We're going to be dealing with this virus for the rest of the summer," he said into his laptop's camera. "It's going to disrupt the plans of many of you." He predicted that there will be more social distancing "and maybe a hard quarantine here as they're having in San Francisco."
A student asked: Would it be as bad here as Italy?
"The answer to the question is yes. We are trailing Italy literally by two or three weeks. I feel your frustration as much as anyone else. 
"You all are under 45 years old, and you might get it and it will probably be like getting a bad cold. But for those of us over 60, we're in bad shape. We're not afraid of you. We're afraid of the virus."
After the lecture, he urged his students to start charting their own temperatures. Take it three times a day, he said, in the morning before you drink coffee or something cold, midday and at night. Chart your temperature patterns. Do that, and you'll be able to more quickly detect whether you have the coronavirus.
"I'm so glad we were two-thirds of the way through the semester before everything went to hell."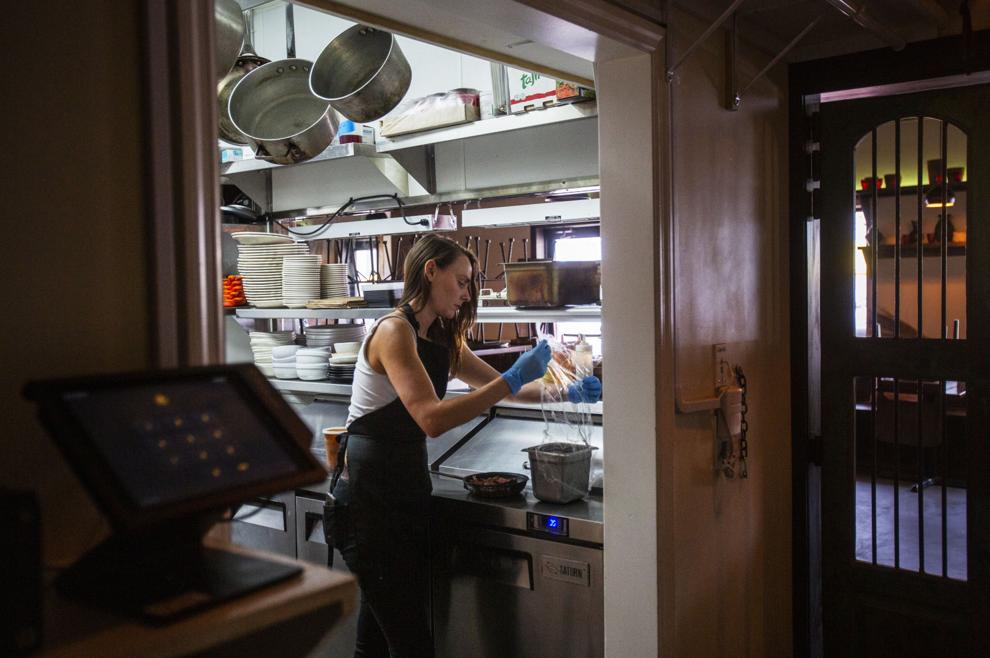 THE RESTAURANT OWNER

After Tuesday's shock, Brooke Warden had an idea.
She knew that many food and beverage industry workers relied on "staff meals" or "family meals" made by colleagues in the restaurant. So she posted a notice on her Instagram account: The restaurant would give away free bowls of rice and beans to food and beverage workers.
"I know the struggles financially and the fear of not knowing when you'll be able to support yourself again," she wrote on Wednesday. By Thursday morning, more than 250 people liked the post.
She went to the US Foods Chef Store in Charleston's Neck to stock up on rice and beans and carry-out supplies. In the kitchen, her chef, Caroline DuFresne, started cooking. Friends and acquaintances stopped by to encourage her. One who had just been laid off said he'd work for free.
For a moment that day, a beam of pride broke through her clouds of anxiety. This was what Charleston was about, she thought. Resilience, people supporting each other, the Charleston that made it through hurricanes, the Charleston that unified after the Emanuel AME Church shooting, the Charleston that had seen traumas come and go for 350 years.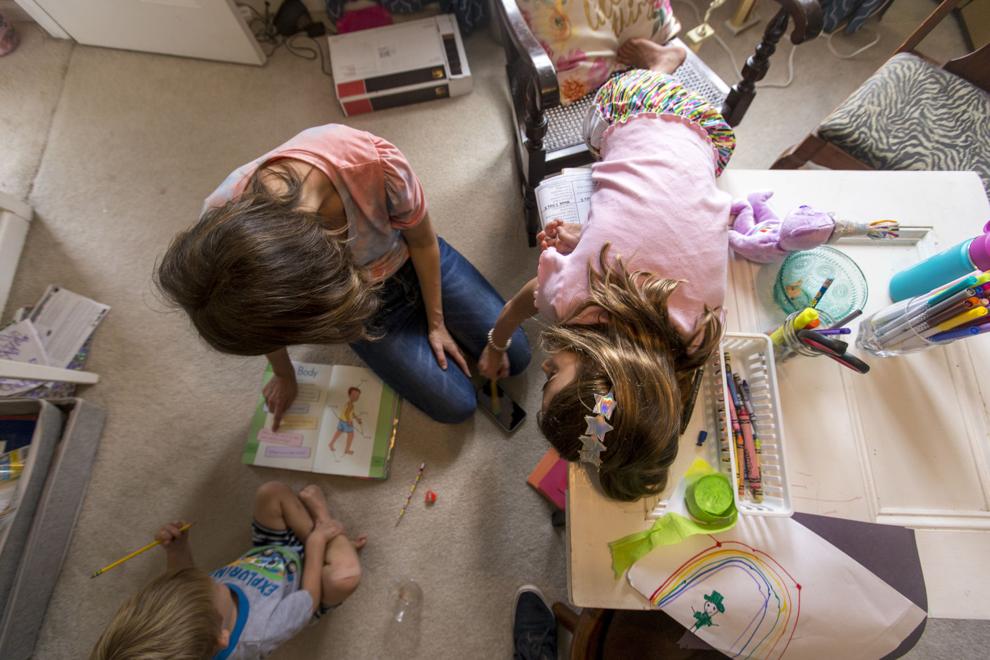 THE MOM
Still, the swirl of news grew darker by the day. But Renee Smith wanted to make sure Juna's birthday on Wednesday was memorable, no matter what. When you're turning 7 years old, the day is second only to Christmas.
Before the party, outside the Smiths' two-story brick house, a girl Juna's age stood in her yard, a non-quarantine friend. She looked forlornly toward the Smiths. She clutched a pink gift bag.
Inside, Juna and Polly, her quarantine friend, sat at the dining room table. A thin girl with long wavy brown hair, Juna wore a parrot hat she'd made. A lei of faux flowers hung around her neck. On the table, a chalkboard read: "Happy 7th birthday Juna." Next to it was the cake they'd baked, with pink frosting and clumps of frosting flowers.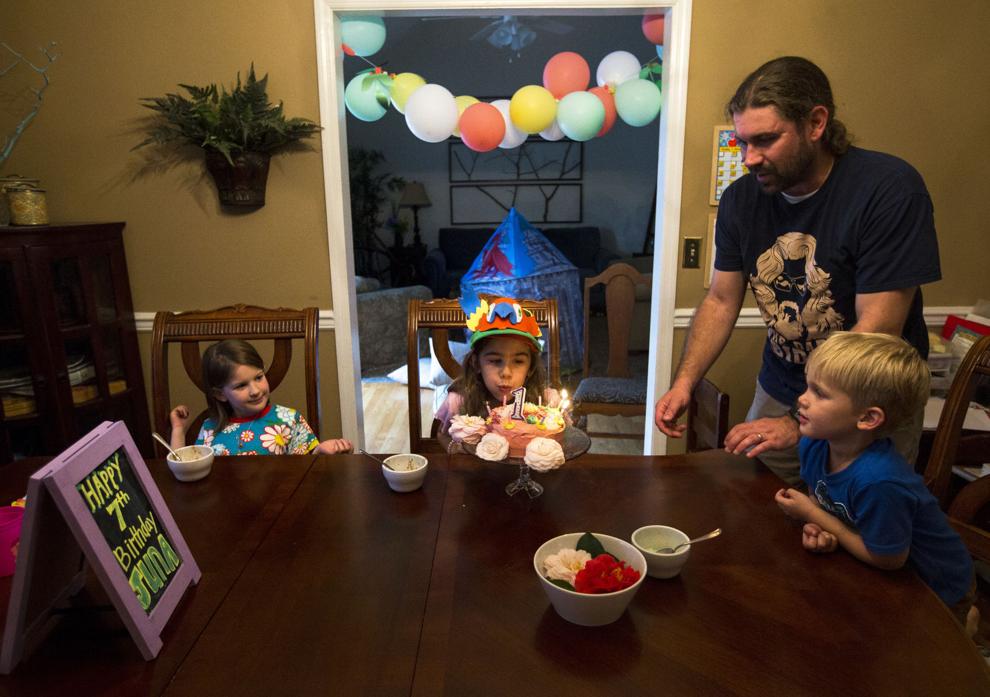 Renee lit the candles, trying not to think of the latest news: Charleston County schools would remain closed through April 12, two weeks longer than the governor had previously announced. Was that just three days ago?
Happy birthday to you. Happy birthday to you!
Juna beamed.
Someone knocked on the door. The girl across the street. She handed Renee the gift bag and darted back to her yard, social distancing for 7 year olds.
Juna opened it.
"Woah!"
A hot pink stuffed pony with a glittery tail.
Renee handed her another one, from Mom and Dad.
"Oooooh!"
A magician kit, what she'd wanted most. Complete with a magic wand and black top hat. Juna smiled, revealing a missing tooth, and ran to her mom. "I love you," she whispered.
A moment to cherish as so many others flew by.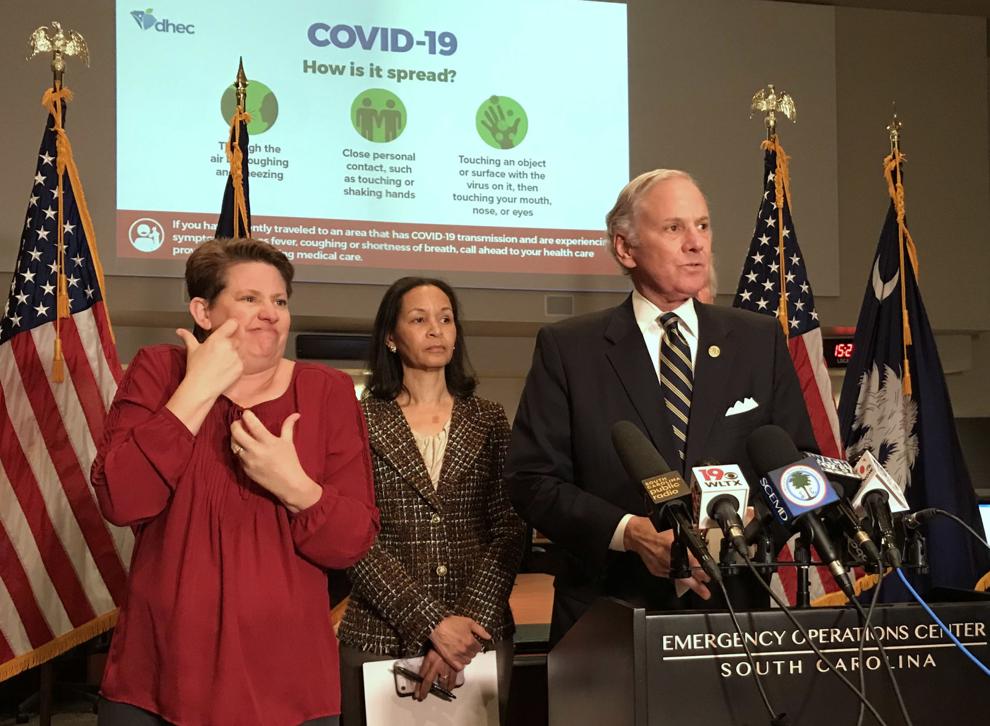 FOUR PEOPLE AND A CITY
Gales of change came, faster and faster.
On Thursday, the State Department told U.S. citizens to avoid international travel. All 177 of the nation's Catholic dioceses suspended masses. The stock market continued its swan dive. Unemployment claims in South Carolina rose 400 percent. The College of Charleston postponed Spring commencement. On-campus students were supposed to move out by Monday.
Ten days earlier, Linda Bell, the state epidemiologist, had told people not to alter their routines.
On Thursday, she said: "If people don't follow current recommendations for social distancing and avoiding crowds, we may see a doubling of the rate of cases similar to what we've seen in other states."
The governor dispatched the State Law Enforcement Division to break up crowds on the state's beaches. Beach communities began making plans to shut them down altogether.
More test results rolled in: 21 new likely cases Thursday, 45 on Friday, including two more deaths, and 46 on Saturday — at least 173 cases now in two-thirds of South Carolina's counties.
The changes came at such speed that it seemed to distort time. Major events, such as South Carolina's Democratic Primary, felt as if they'd happened long ago. At the same time, with workplaces and schools closed, many of us were confronted with a different and slower pace, as if we were evacuating in place, waiting. 
By week's end, Mike Schmidt had begun to solidify how he would teach his students in the coming weeks. His international summit on COVID-19 was coming up this Monday. He'd fielded calls from journalists across the country about his copper research. Preliminary evidence showed that copper took a sledgehammer to the microbe's deadly spikes. More reason than ever for hospitals to install copper bed rails and door knobs.
In an email, he urged his students to keep taking their temperatures. And he told them about new studies that suggested three common medicines might mitigate the coronavirus' effects: a drug used to treat malaria, a common antibiotic and a common flu medicine.
But things would likely remain uncertain for a while. Football season? He figured there wouldn't be any real contact sports until 2021. Late Friday, from his home near Hampton Park, he continued his plans for the summit. It would be a late night. 
In Mount Pleasant, Renee Smith loaded her kids into their minivan. It was a beautiful spring morning, and they were headed to the beach. Before it too closed.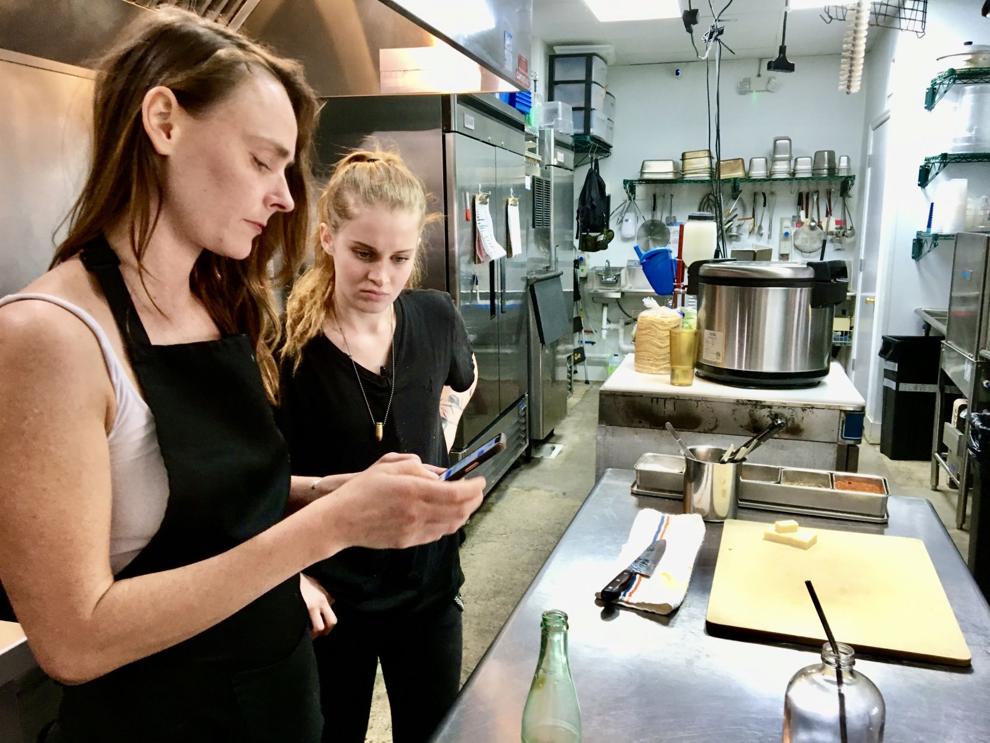 At the Pink Cactus, Brooke Warden hung up the phone and smiled. "I'm on Uber Eats now!" The week had opened her eyes. She said she'd had her head in the sand about many important global issues. Now she was addicted to The New York Times. She wondered how would this affect people's views about global warming? Politics? "I don't know if it's all hit me yet. Things have been moving so fast."
Just then, the phone rang again. A takeout order. "Chicken, steak, queso, feeds four people," she shouted to Caroline in the kitchen.
At his home, Jeremy Rutledge pondered his sermon, trying to put the 23rd Psalm into the new context of this new world. A different translation helped. The one most people use ends, "I will dwell in the house of the Lord forever."
But a new one he read deciphered it: "I will dwell in the house of the Lord all the days of my life."
Rutledge thought that made more sense, right now. Time suddenly felt measured in days, not forever. He wrote one draft, then another. Maybe the underlying message was that we're living in a key moment of transition.
It was Friday, but he dressed for Sunday morning, choosing a white collared shirt with a tie. It felt normal, and he liked that. Alone in his study, he set his cell phone onto his new tripod and hit record. With a smile, he greeted the congregation. He spoke of reducing forever into days.
Before everything changed again tomorrow.
Glenn Smith contributed to this report.