COLUMBIA — State parks in the Palmetto State will close gates Saturday having been swamped by large crowds of restless visitors looking for an escape from coronavirus isolation.
The parks will stay closed through April 30 as part of the state's response to the international COVID-19 pandemic.
With many municipalities having closed their parks in days prior, state parks were among the last open, and people sought reprieve there. The same was true at national parks, the Washington Post reported. 
For two days this week, S.C. parks closed to daytime visitors to give staff time to recuperate. Re-opening for one day, the choice was then made to stop operations completely.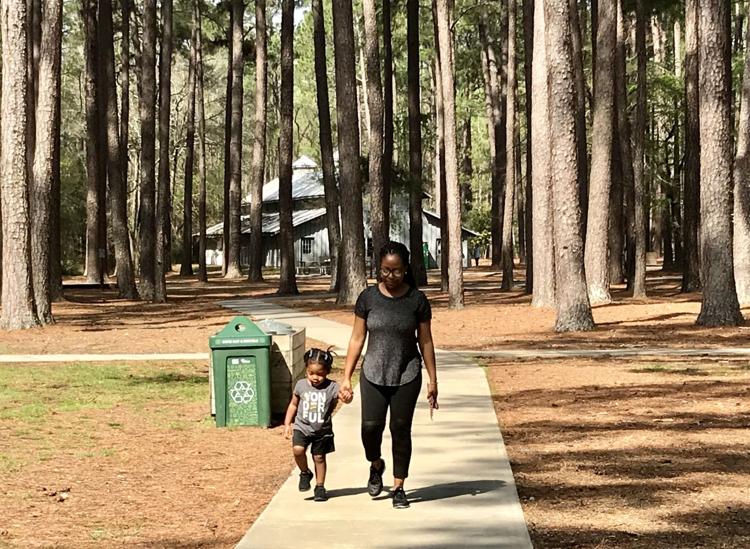 "It was not an easy decision," especially as spring temperatures arrive, said State Parks Director Paul McCormack as he walked the paths of Sesquicentennial State Park in Columbia on Friday. "Parks aren't anything without people. No park ranger likes to be in an empty park."
But, ultimately, the department decided it had to act in the best interest of its staff.
The state's lone national park also closed its main access Friday, shutting off the entrance road and many popular trails during one of the park's busiest months. The Boardwalk Trail, in particular, is less than five feet wide in places, said park superintendent K. Lynn Berry, and large groups were gathering in the visitor center breezeway. Congaree National Park's backcountry access will remain open.
S.C. Department of Natural Resources is closing Bald Rock Heritage Preserve and Sassafras Mountain Tower, too.
"With a limited amount of space on top of Sassafras and Bald Rock, it is hard to practice 'social distancing' when large numbers of people are using these sites," said Tom Swayngham, SCDNR assistant chief of wildlife, but the remainder of the Jocassee Gorges property is open.
Dominion Energy will delay opening public recreation areas at Lake Murray and Lake Monticello. The beaches normally open in April for the summer but will stay closed until further notice. Boat-launches are still open. State, county and federal agencies are cracking down on water activities around the state with large groups gathered on boats.
McCormack said the crowds that came to parks across the state last weekend were similar to those the system usually sees on major summer holidays. Lowcountry destinations, like Charles Towne Landing, were full. But so were spots in less populated areas, like Chester and Paris Mountain state parks.
Landsford Canal, usually only busy for the month of May as the spider lilies bloom, was filled to capacity.
Sesquicentennial had to shut its gates two or three times Saturday until parking lots cleared, said park manager John Wells, who estimated 1,300 people visited that day.
People, many of whom had not been to the park before, went out as homebound boredom overtook them.
"We drove an hour just to be able to walk around. To feel like we're doing more than just sitting at home waiting for the end," said Meggan House of Sumter, before hitting the trails at Sesquicentennial.
April Brewer of Jefferson held the hands of her 1-year-old son Preston as he leaned out over the water, surveying the ducks and geese swimming beneath him. Brewer's husband, Corey, and daughter Madison threw out a line, hoping to reel in a bass from the lake.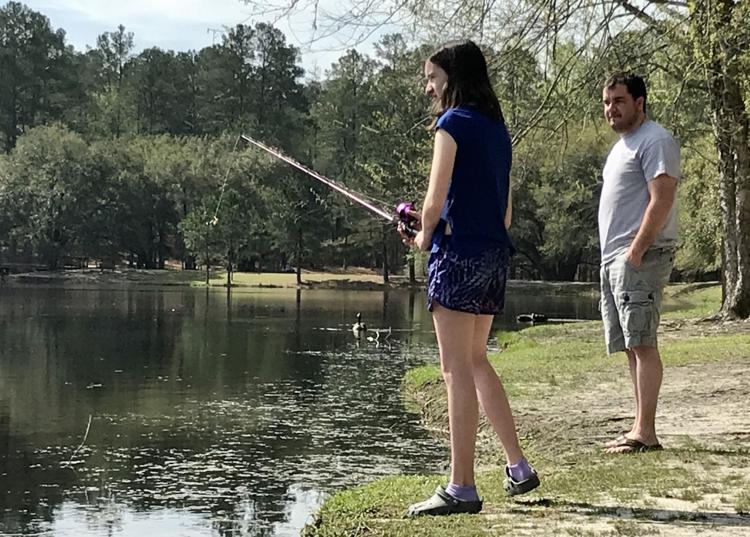 Brewer, a dental hygienist, only worked a couple days the past two weeks and doesn't know when she'll be back full-time, so she's enjoying the time with her family.
Visitors took news of the park's impending closure with bittersweet sighs, sad for the loss of outdoor entertainment but understanding the need.
McCormack said too many weren't following social distancing recommendations, approaching park staff, even trying to shake hands.
"At least last weekend, a lot still didn't believe this virus was a big deal," he said.
High use of the park facilities and bathrooms also made it difficult for staff to do cleaning essential to preventing the virus' spread.
McCormack said they weighed closing campsites and leaving trails accessible, but "the crowds are still here if the trails are open."
Visitors currently camping can remain through the end of their reservation. All new arrivals will be cancelled and refunds issued.
South Carolina joins five other states in total closure of parks. At least five states have closed some but not all parks, and almost every state has enacted some restrictions, like cancelling programs or closing visitor centers.