One of the best memories I have of my granddaddy features the two of us sitting at his kitchen table while he teaches me how to color. First, I trace the black lines with my crayon to create a boundary. Then I shade inside the line to create a lighter contrast. It was a Raggedy Ann and Andy coloring book, and I think I used an 8-pack of crayons.
Fast forward several years: I would strut my stuff into a coloring session with that fancy 64-pack of Crayola crayons with the sharpener in the back — a legit swagger back in those days when thus equipped. Even if I were coloring alone, I would gleefully march around, proud as a peacock with that glorious box of colors.
I've always loved coloring; as a preschool teacher, it was one of my favorite activities with the wee ones. I'm definitely the babysitter that's down for coloring; the aunt that's always up for it; mommy's weird friend ready for Crayola action. In the spirit of (free) creative ways to keep y'all occupied in these days of social distancing, this week's edition of Charleston Scene is all about keeping your colors inside the lines.
Charleston County Public Library (CCPL) has launched its Owlbert Scavenger Hunt for the month of May, featuring an alphabet coloring sheet and lists for a scavenger hunt related to each day's letter (one for bigs and one for littles). The scavenger activities can be done virtually or physically, and the library encourages everyone to take pictures and upload them to CCPL's social media accounts. For those unfamiliar with Owlbert, he is the official mascot of the library system and is as cute as a button. Liz Wuestefeld, Young Adult Services Library Generalist at the John L. Dart Library, created the coloring pages. ccpl.org/owlberthunts and facebook.com/ChasCoLibrary
The College of Charleston has its own coloring pages and a couple of activity books, and as a proud alum, I am compelled to share. Of course, Clyde the Cougar is in there. One page has him suited up for a basketball game and another has him ready for a commencement ceremony. A couple of campus landmarks are included as well. today.cofc.edu/2020/05/01/college-of-charleston-coloring-pages
The Charleston RiverDogs also have gotten into the action with few sheets of their own. "J is for The Joe," so you can color the stadium, "H is for Homewrecker," so you can color a big ol' hot dog and "X is for X-tra Innings," so you can color the scoreboard. Go to the RiverDogs Facebook page (facebook.com/chasriverdogs) and scroll down to March 31 to download the free coloring pages. You also can access them through the "Photos" menu option. Here's the link to the pages on the team's Twitter account: twitter.com/ChasRiverDogs/status/1244988820933787650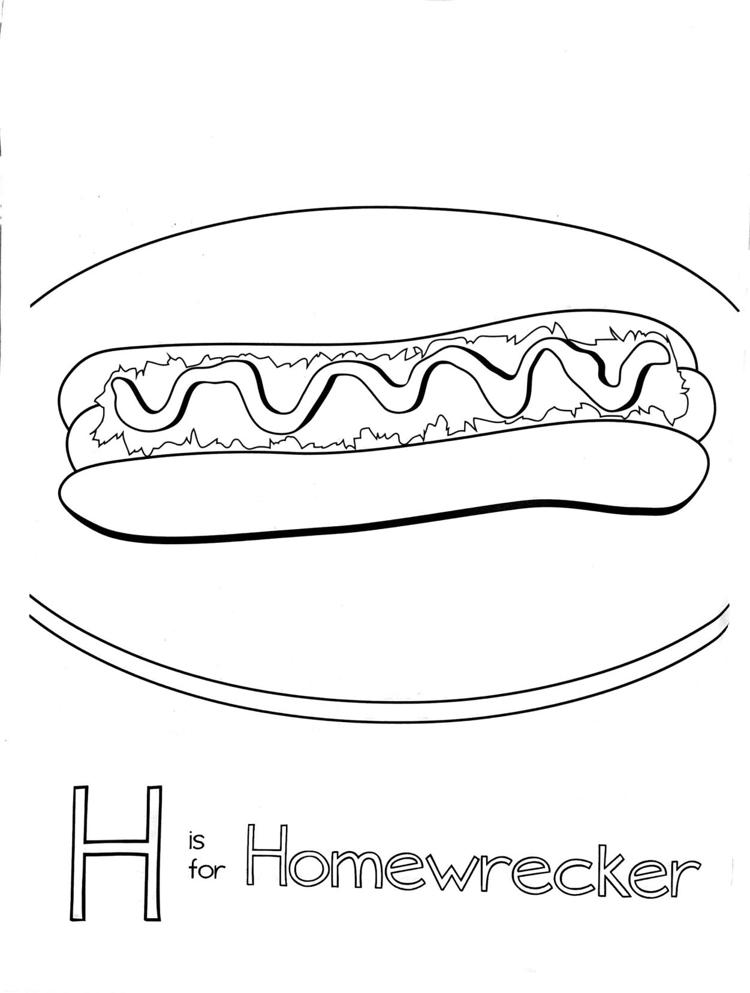 From Redux Contemporary Art Center artist Julia Deckman, you can color some local establishments, like Queen Street Grocery and Leon's Oyster Shop, and some popular landmarks like the gazebo at White Point Garden and Rainbow Row. On Redux's Facebook page (facebook.com/ReduxArtCenter) in the "Photos" section, there are several nature sketches for some of you more detail-oriented folks. In addition, you can email a picture of your pet and the center will create a coloring page of your little buddy. bit.ly/3dVmBrM
You can access a couple of coloring pages on The Gibbes Museum of Art Facebook page (facebook.com/theGibbesmuseum), also in the "Photos" menu option, but you'll hit the motherlode if you subscribe to the museum's weekly newsletter. You can color the Gibbes Gator mascot riding his bike around the historic district, admiring the museum's rotunda, painting some classic portraits and more. The museum also encourages you to share the completed pages to its social media accounts. The museum is currently working on getting the pages onto its website. gibbesmuseum.org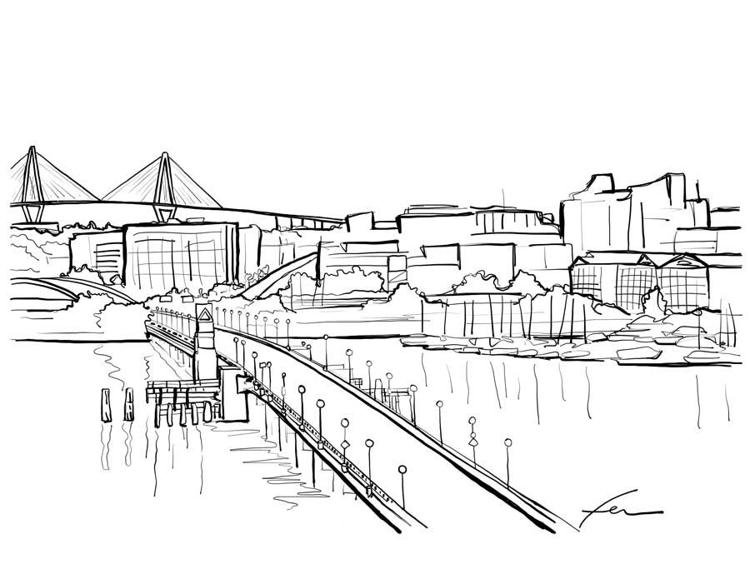 Local artist Fer Caggiano has created a special place on her website for coloring pages. Thirty-four, to be exact. Some are broad and open, like the bunny, cat and the toucan, but some are intricate and specific, like the mandalas, peacock and butterflies. fercaggiano.com/free-downloadable-coloring-pages