Almost 70 of our Charleston Scene readers submitted "quarantine creations," projects they've crafted since the coronavirus came to South Carolina and started a new period of social distancing. The submissions ranged from visual art to poetry to comic strips to jewelry. 
We can't publish all of them, but we're presenting selections in two issues of Charleston Scene for you to discover, absorb and perhaps relate to. Here's our first edition. 
Quarantine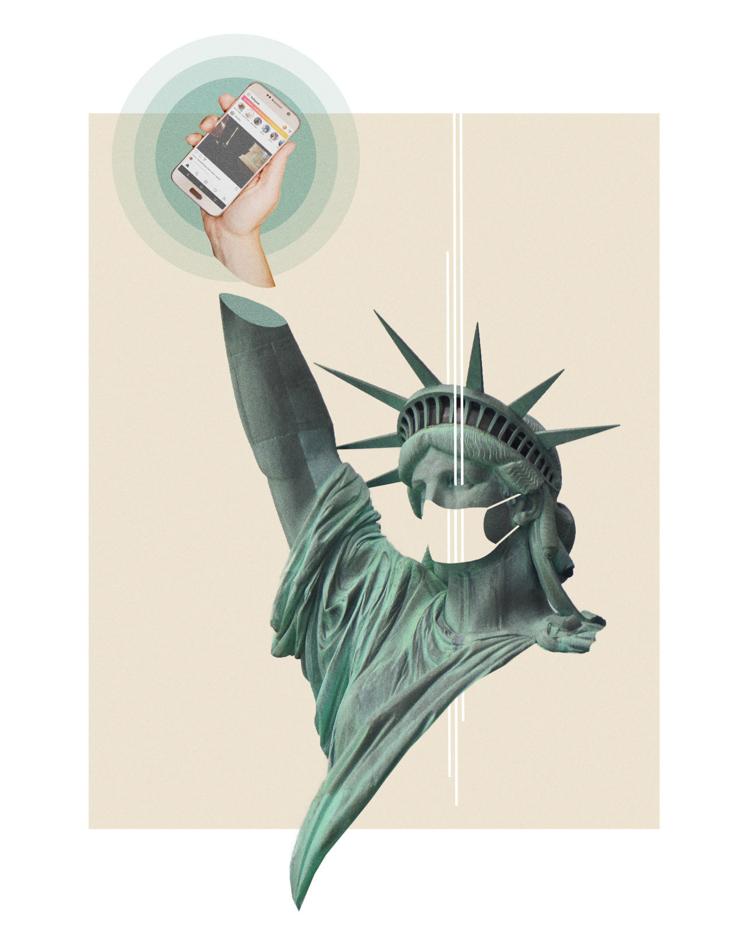 Paul Chelmis is a Charleston musician, photographer, videographer and designer. You can find his work on Instagram at @paulwhoislost.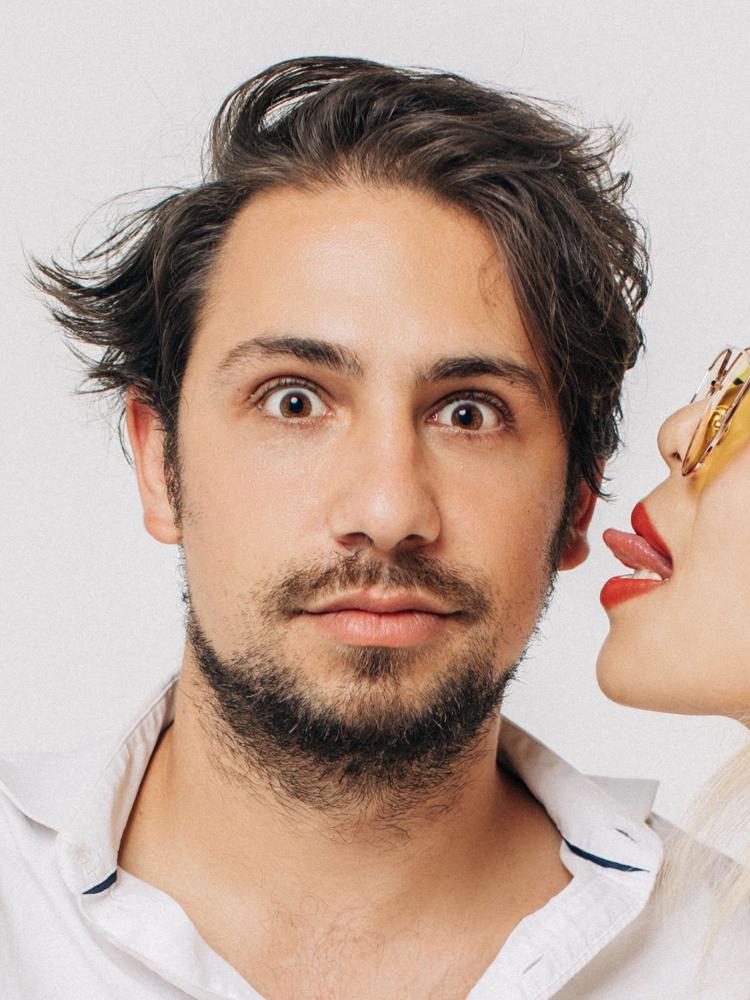 pandemic

the older men at my work tell me not to worry; this happens all the time
'i've lived through five different scenarios where the world was supposed to end
and i'm still standing.'​ they sit at the counter, or rather, they did, until this week,
complaining about the media, the hype surrounding it, anything that overworked brains can
form, comments falling from their tongue
         like syrup.
at five thirty we watch the television
the group at the back table
          the line cooks
                  the waitress
                            me.
                                            the governor announces the closure of schools
                                                                                        we will stay strong
                                            we will.
we watch as italy shuts their whole country down
          china. new zealand. france. denmark. el salvador. poland...
the list grows. the older people at my work tell me not to worry, because 
this is just an over-glorified flu. the common cold on steroids.
the list grows, of countries, of cases. 11,000 people across the world dead.
cases left undiagnosed and untreated; not only is there not a cure, but
            a lack of testing. a lack of caring.
regulars talk to me through the door as i hand them their meals
         they claim i can trust them ; they can come in
                              they don't have the virus
                                        they promise.
a few of my friends go to the beach
          the temperatures outside are just too beautiful to miss
                       do you want to come?
the traffic is the same as it always is
          we can still go get food
                      c'mon, lets go to the store; to the park
whatever happened to quarantine? we flood the aisles of walmart, fighting over
toilet paper and necessities, donning masks and gloves made of impulsivity and ignorance
just as susceptible as we were before.
they tell me not to worry as i wipe down their table.
          but to be prepared for what's in store.
Rebecca Beemer is a 16-year-old junior attending the Berkeley Center of the Arts at Goose Creek High School for creative writing.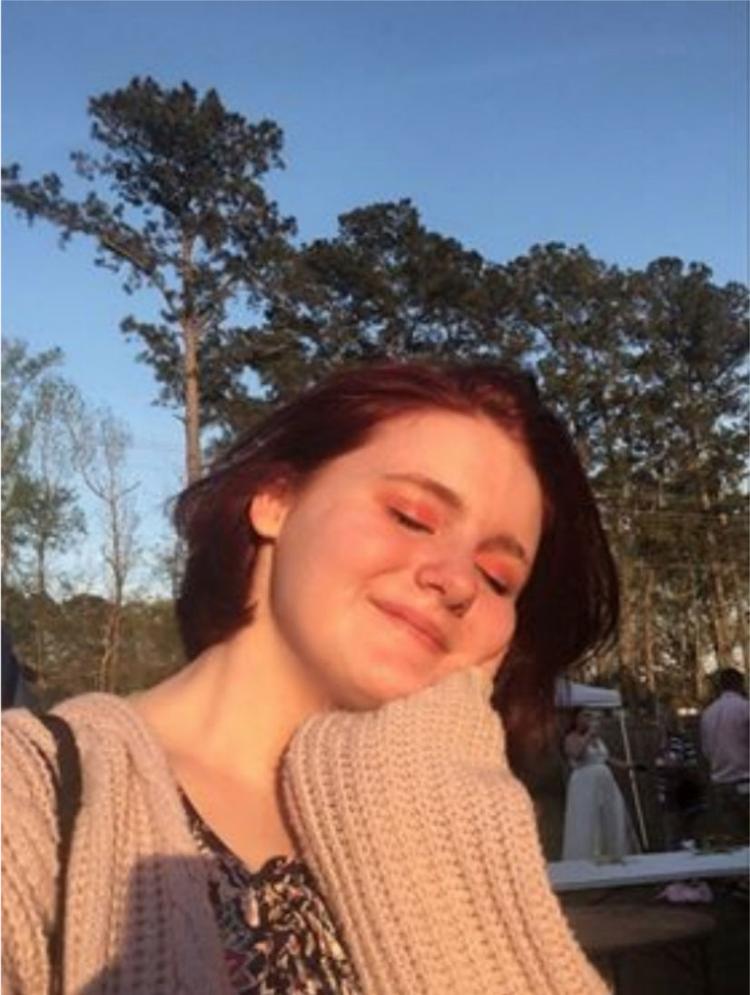 Keep 'Em Clean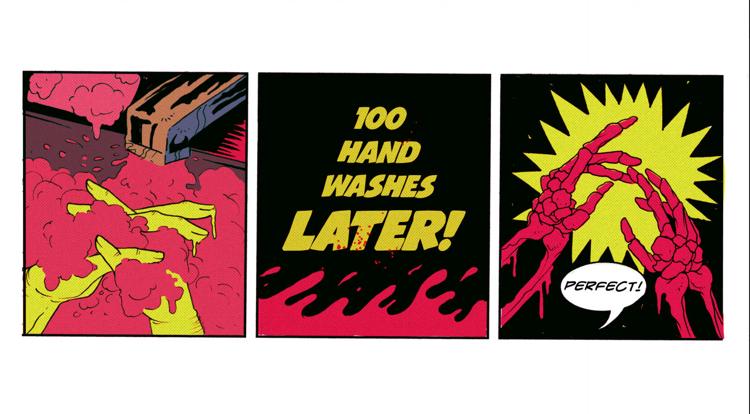 Marcus Cripps is a Charleston cartoonist who creates comics, beer labels and posters and enjoys boxing, reading, throwing axes and napping.
Backgammon board revamp
A little paint and a lot of Modge Podge later, Emily Meyers' old backgammon board got a coronavirus facelift.
Before: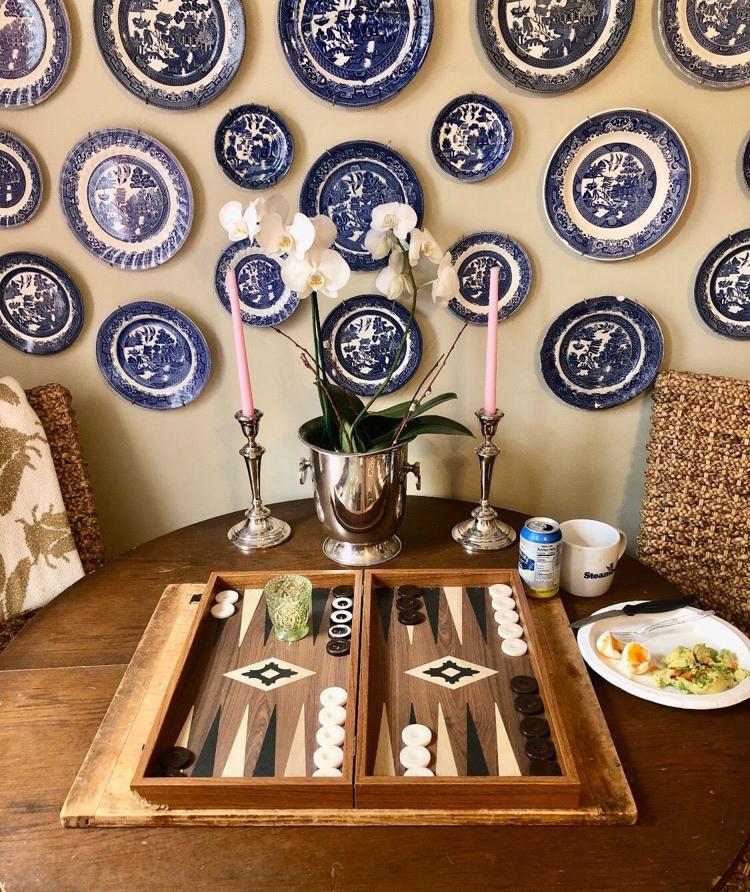 After: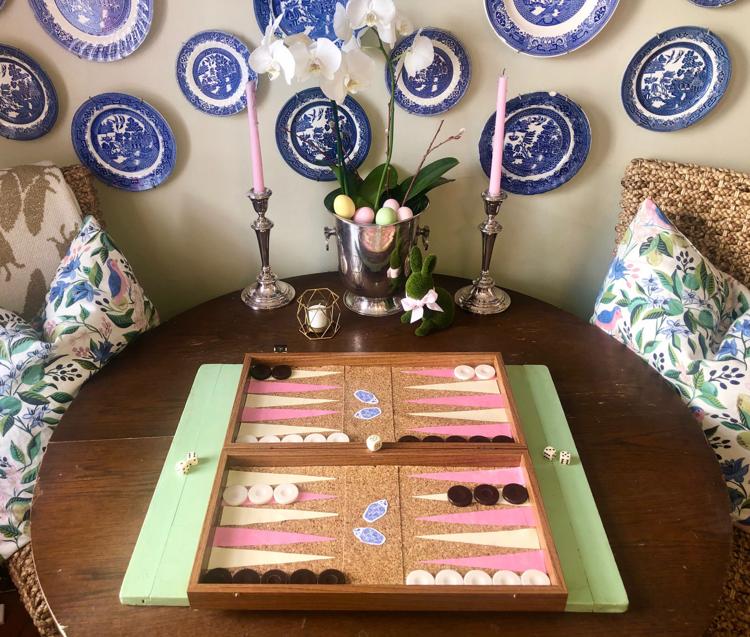 Emily Meyers, 32, works in sales at Benefitfocus.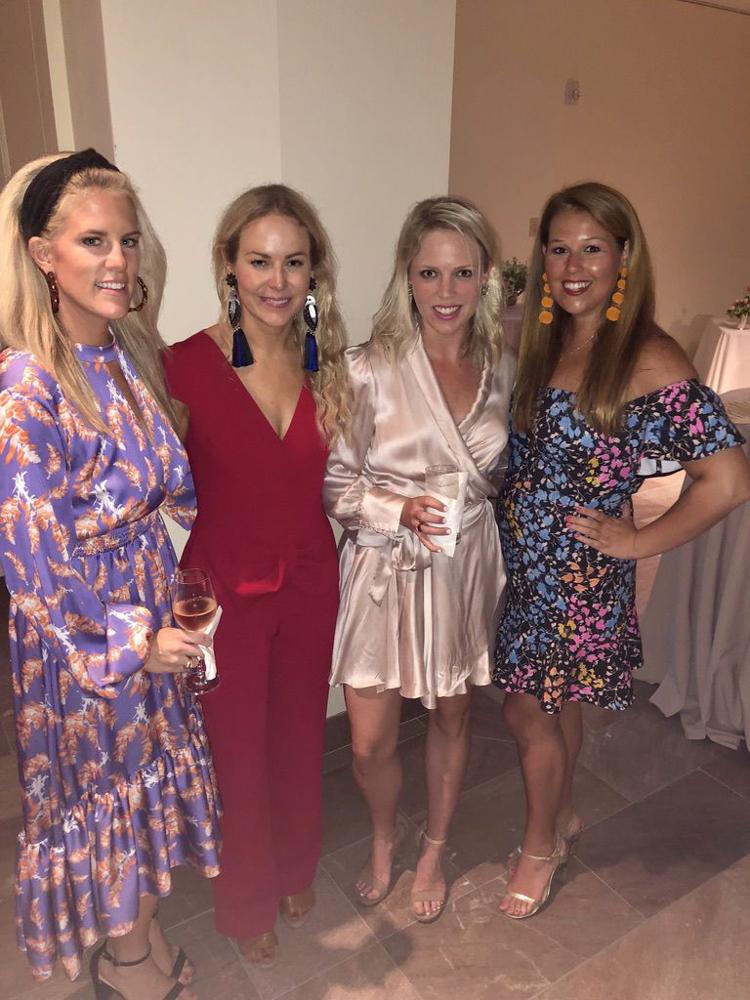 Storm
I felt your presence even before you announced yourself.
At first, you were just a very small breeze, in another land,
far, far away. 
Yet, you were ominous even then. I watched, as the world watched,
and learned of a city of which I was unaware. 
A city whose inhabitants' lives changed as if in the blink of an eye.
Grandfather George always said the greatest change happens in an instant.
//
And the winds grew and began to spread to other lands, some that I have visited,
others that I have not.
And again, I felt your presence, only now it was magnifying and deepening.
I have grown accustomed to hurricanes, the preparation and all the decisions.
To stay or to leave. Mostly, I chose to stay. 
//
Yet, this storm, this storm is different.
I cannot see your beginning nor your end.
You are invisible to the naked eye. Insidious.
I can hear Grandmother Virginia giving you a piece of her mind. 
//
We want to continue as if nothing has changed. 
Yet, everything has changed – the wind is accelerating.
Instead of measuring difference in days or weeks, we seem to be shifting by the hour.
All is not lost. Paradoxically – as parts of our lives fall away, it has created
the space for something to grow.
//
Here is what the storm brings – a distillation of what truly matters. 
As the winds blow, as the sea rages, we are steadied by the anchor.
To be still, to listen, to meditate on what calms our soul has now taken precedence
over the constant need to move, to consume, and to be hurried.
And to have plans. So many plans. 
//
The earth and her creatures feel this storm too.
Even she cries at what is happening.
//
Inside every storm is a lesson. 
And like all great lessons – they come with a price. 
//
May we all be covered in peace and protection. 
Especially to those on the front lines of this battle.
//
And when the sun returns, truly returns, 
may we breathe deep and exhale.
Jackie Morfesis is an author, advocate and educator. She has two published books of mythic poetry, "Persephone Rising" and "Mermaid Crossing."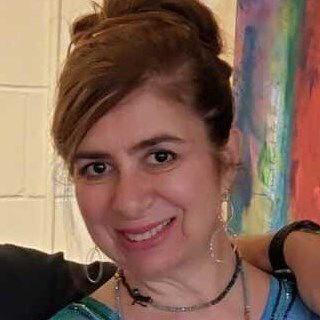 Bikes & Sightsee
Art duo Dos Bandidos submitted two quarantine creations, hand-drawn images made with pen, ink and spray paint and then built up into layers and colors on the computer.
"With the uncertain times, and social distancing, we wanted to make something positive and hopeful," the duo shared. "We have started a new series of art about exploring and seeing our city from a different perspective."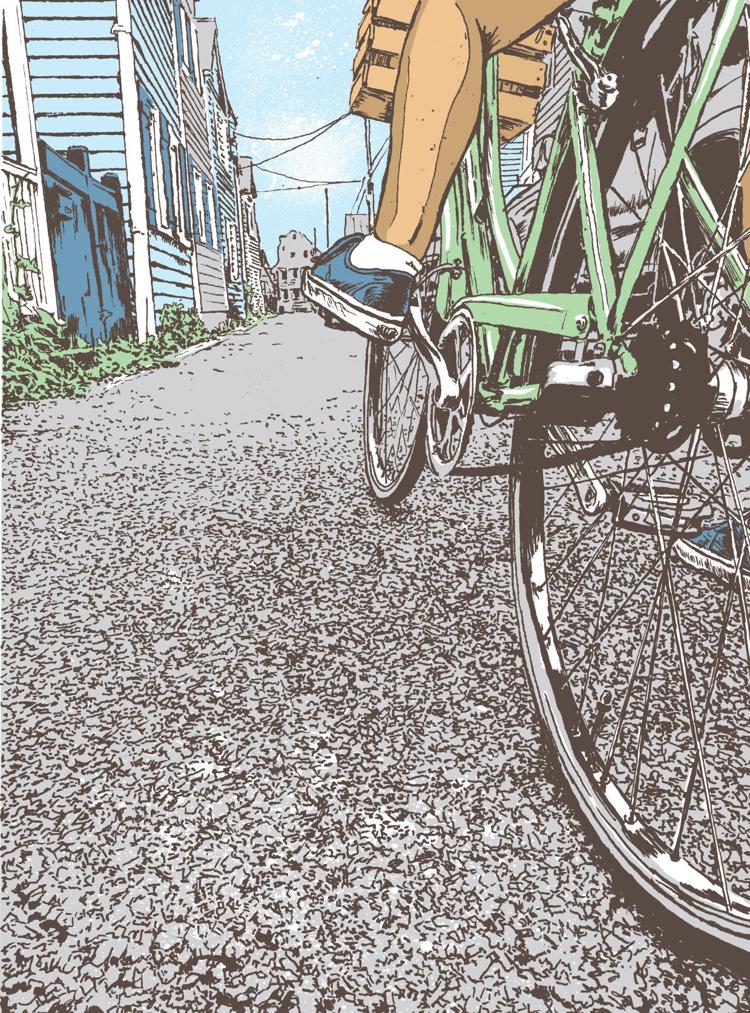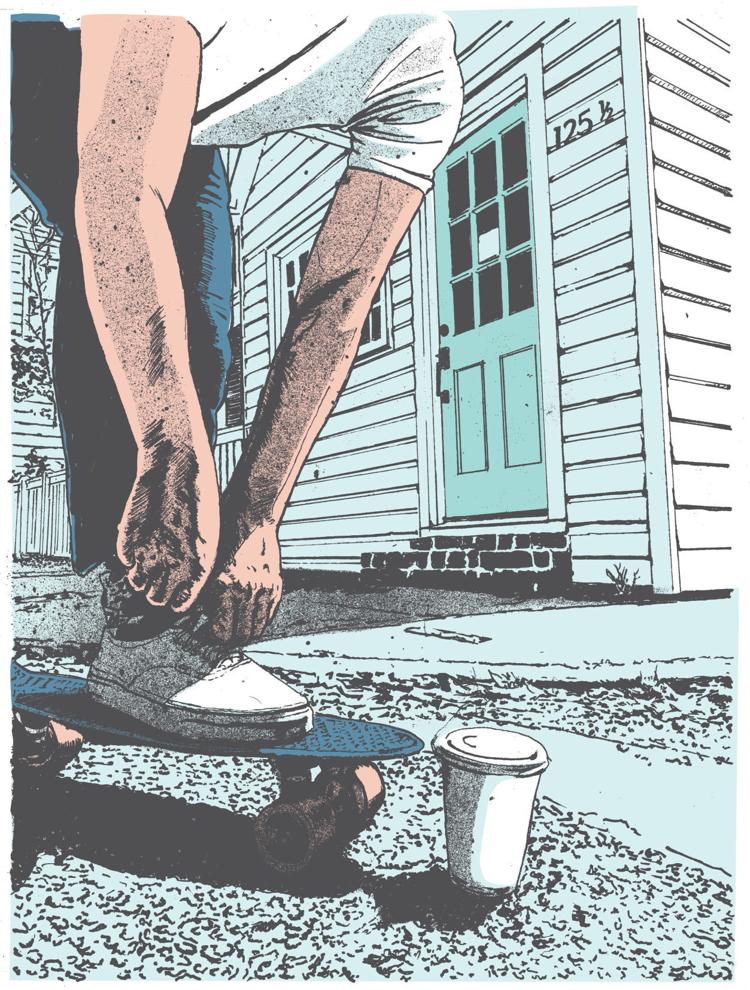 Dos Bandidos are a husband-and-wife screen printing duo in Charleston. Buy their art, including these quarantine creations, at dosbandidosart.com. Follow them on Instagram at @dosbandidos.
A series of drawings
"While this quarantine has been a real blow to a lot of aspects of my life, as I depend on bartending as my main income, the timing couldn't have been more helpful for my passions," artist and musician Mado Smith said. "There are literally dozens of different paintings that are all nearing completion after years of investment and an album I have been working on for years that Ryan Wolfgang Zimmerman has recently come on board to bring the thing home."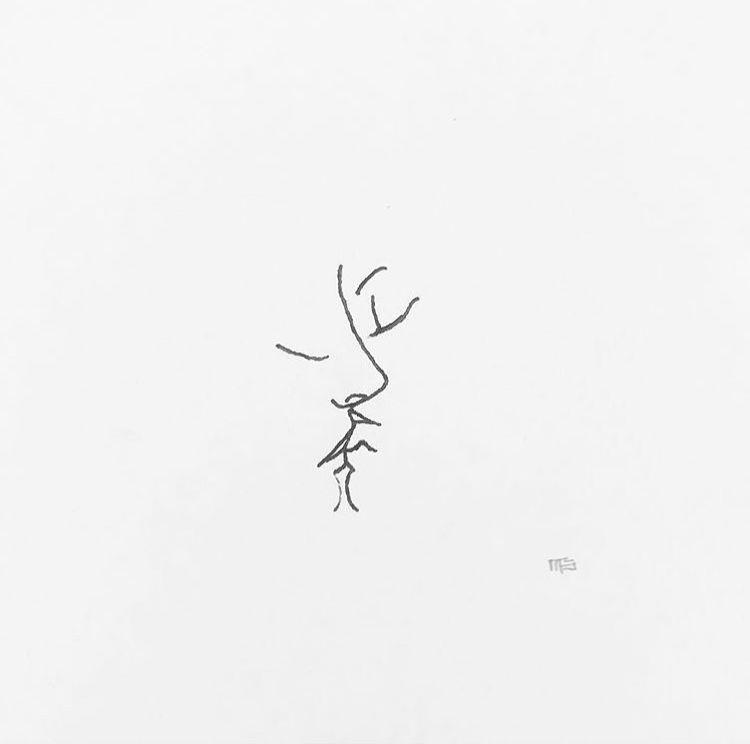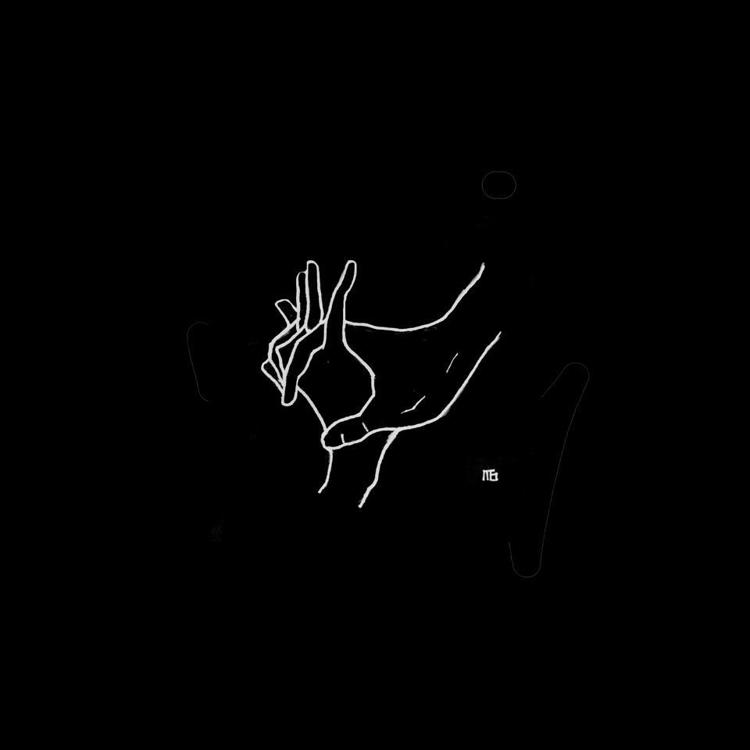 Mado Smith is a Charleston artist and musician who graduated from College of Charleston's studio art program. You can find his works at madosmith.com and on Instagram at @madosmith.
Quarantine Acrostic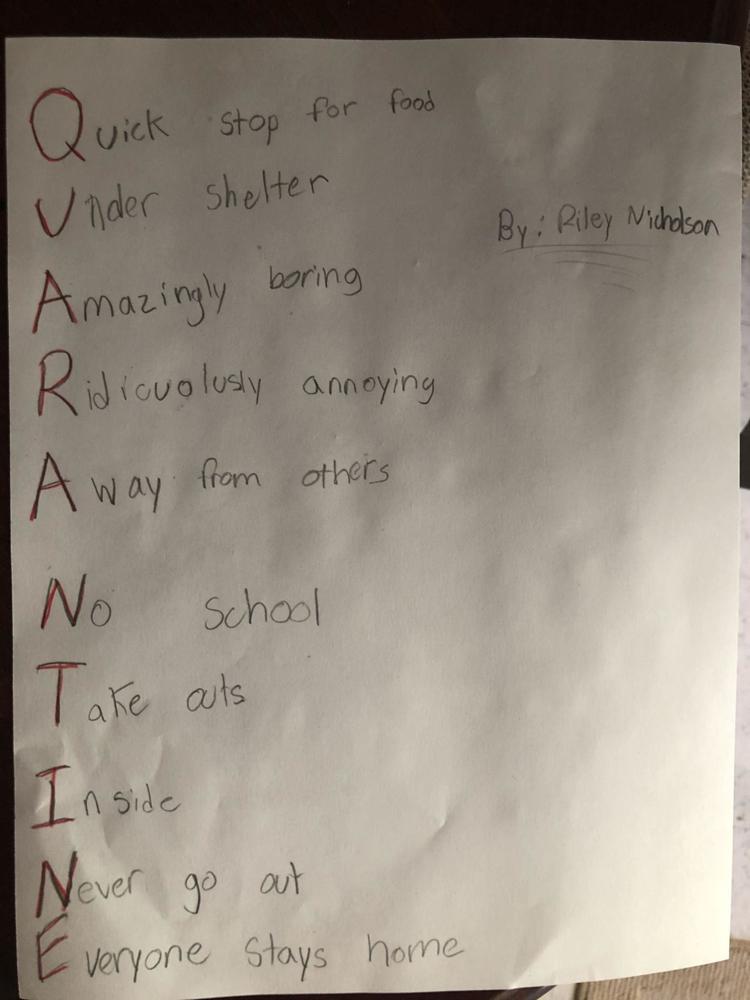 Riley Nicholson is a fourth-grader who loves to swim.
Social Distance
Artist Linda D'Elia says that, in this piece, the windows of color represent the people and their many thoughts about the pandemic. The white trails then represent the artificial distancing we must put between ourselves and the people we care about and also the haze of not knowing about our futures.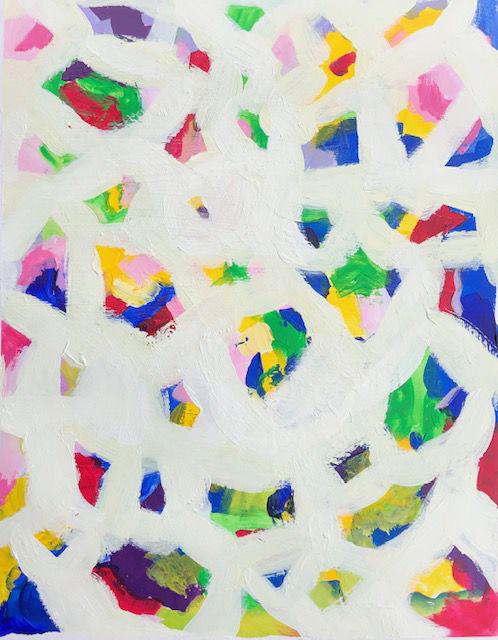 Linda D'Elia is a North Charleston artist. You can find her work at lindadelia.com and on Instagram at @lindadeliafineart.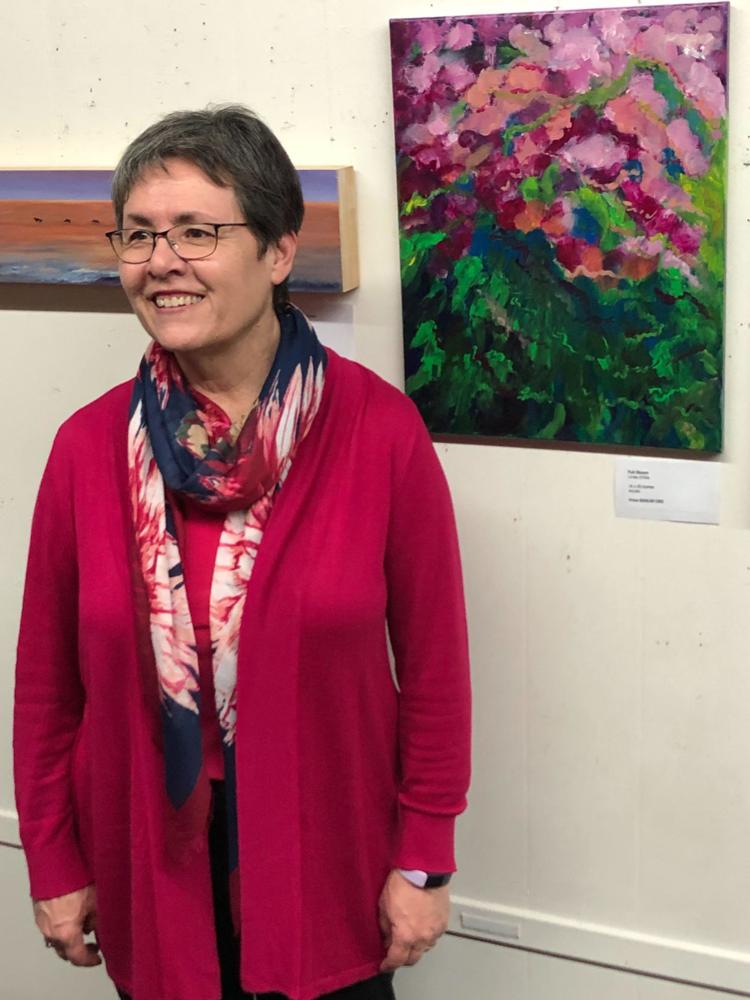 Sidewalk chalk art
Sidewalk chalk art has been a way for neighbors to communicate from more than six feet away.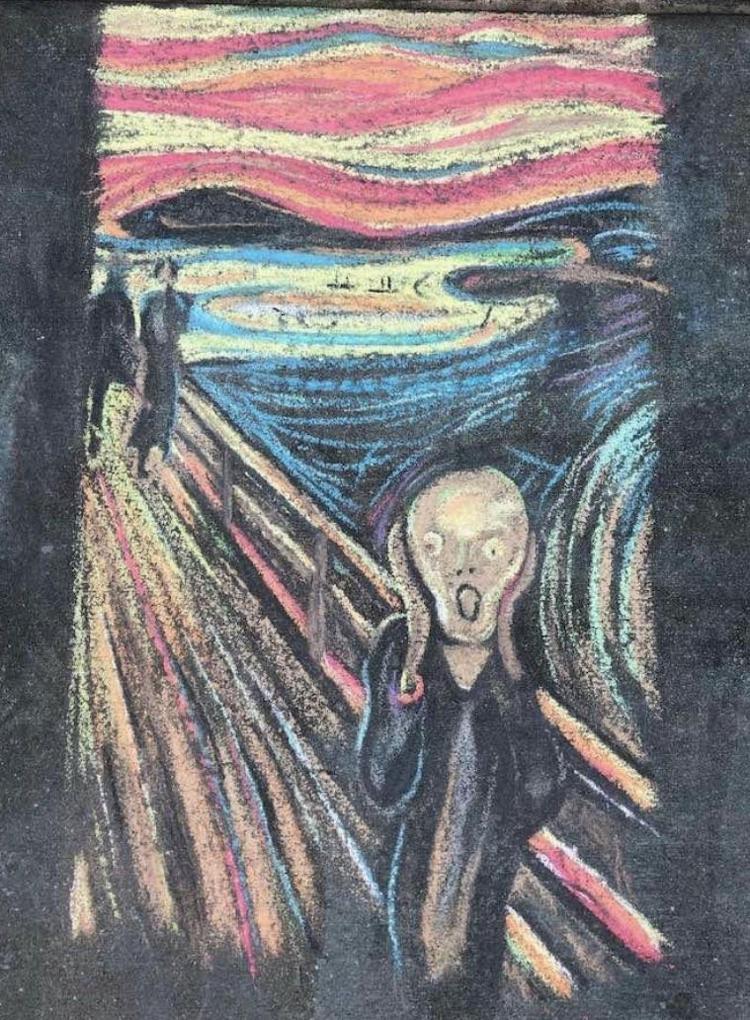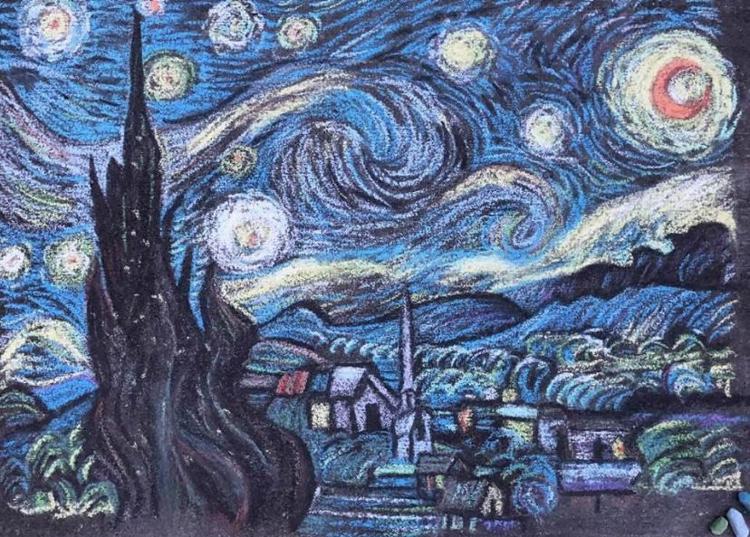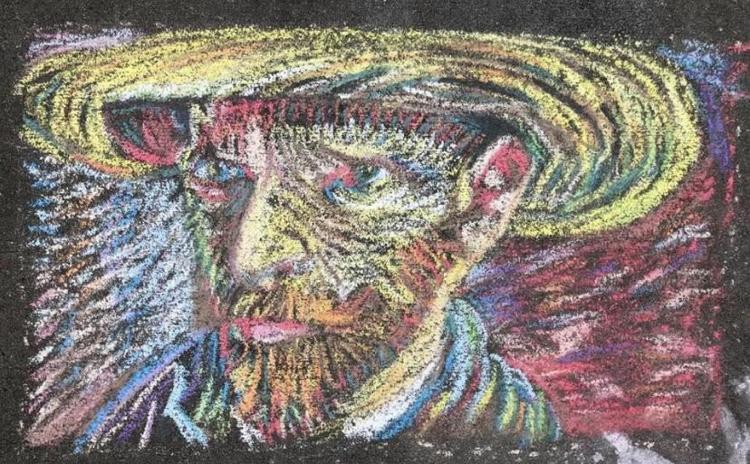 David Burt is a Charleston-based architect.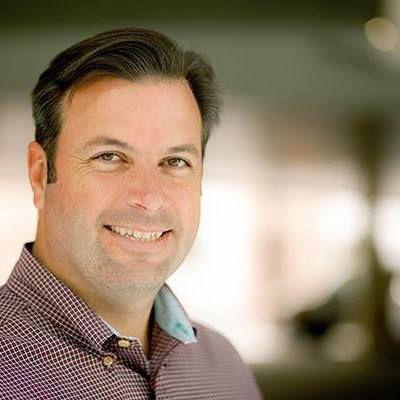 Folly Beach in the Age of Coronavirus
On summer Sundays after church, midday dinner,
and their interminable nap, my parents brought me to play
in the sea and afterward bought me Folly Beach hotdogs.
//
Folly Beach hotdogs are needed now more than ever,
although no visitor can come near for fear of contagion.
We hear the strand lies deserted, devoid of peopling.
//
Devoid of peopling, I imagine armadas of seagulls
quick to reassert their sovereignty over the sands,
relishing their birthright, swooping, soaring in graceful flight.
//
Soaring in graceful flight, a pair of such agile angels
in parallel trajectories, caught in a photo long ago,
inspired my personal logo and a poem,
//
a poem about young lovers who, like the two seagulls,
flew together in a narrow moment of sunlight
before diverging to opposite infinities in despair.
//
In despair we hear hourly the toll of the bell,
as the hell of pestilence brings to an end
life as my friend and I knew it as lovers at the edge.
//
The Edge of America, on edge, has hidden
its well-worn welcome mat, and that means
life as its lovers knew it will never be the same.
Eugene Platt was appointed the first Poet Laureate of James Island in 2002. He has given more than 100 public readings of his work across the nation. You can find his poetry at plattwrites.com.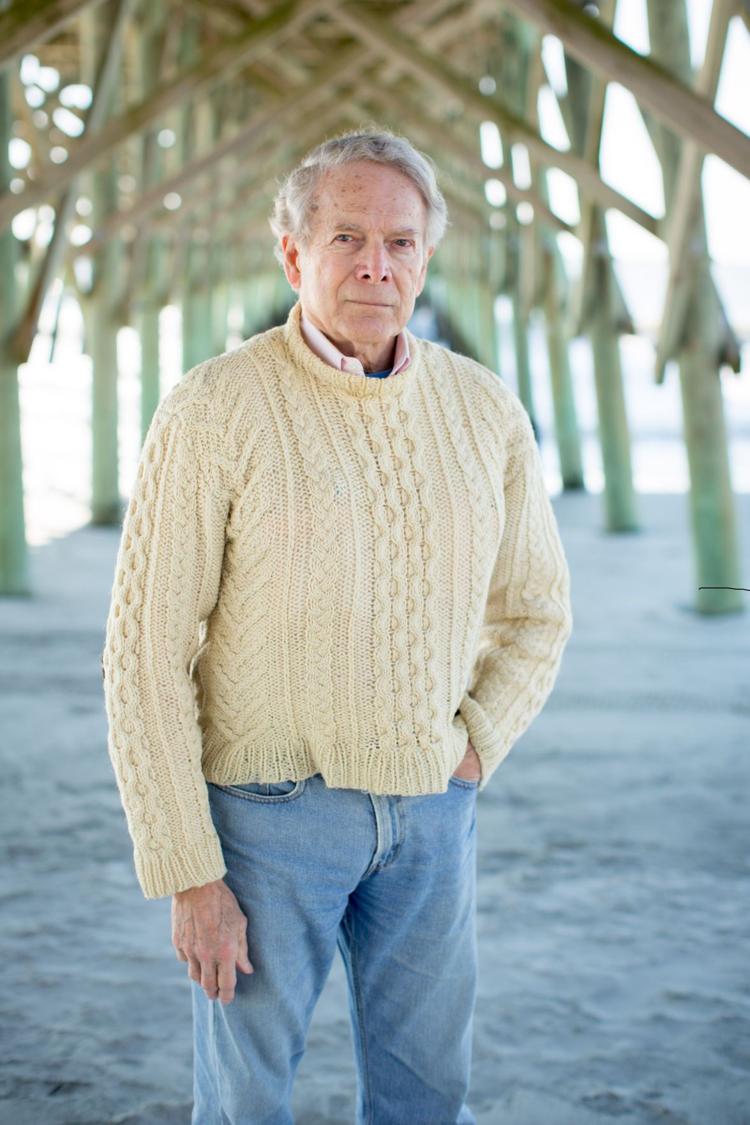 More quarantine creations will be featured in next week's Charleston Scene.