We've got another round of "quarantine creations" for you. There were so many thoughtful and creative submissions from Charleston Scene readers that we opted to offer one more collection, ranging from poetry to paintings to jewelry.
We couldn't publish every submission, but we've gathered together another robust sampling for you to enjoy. Here's the second edition!
2020 aka STFAH
Artist Matt Brooks says this piece is "a reflection of the exhausting, unprecedented scenario in which we find ourselves, our priorities during such times and the methods we use to cope."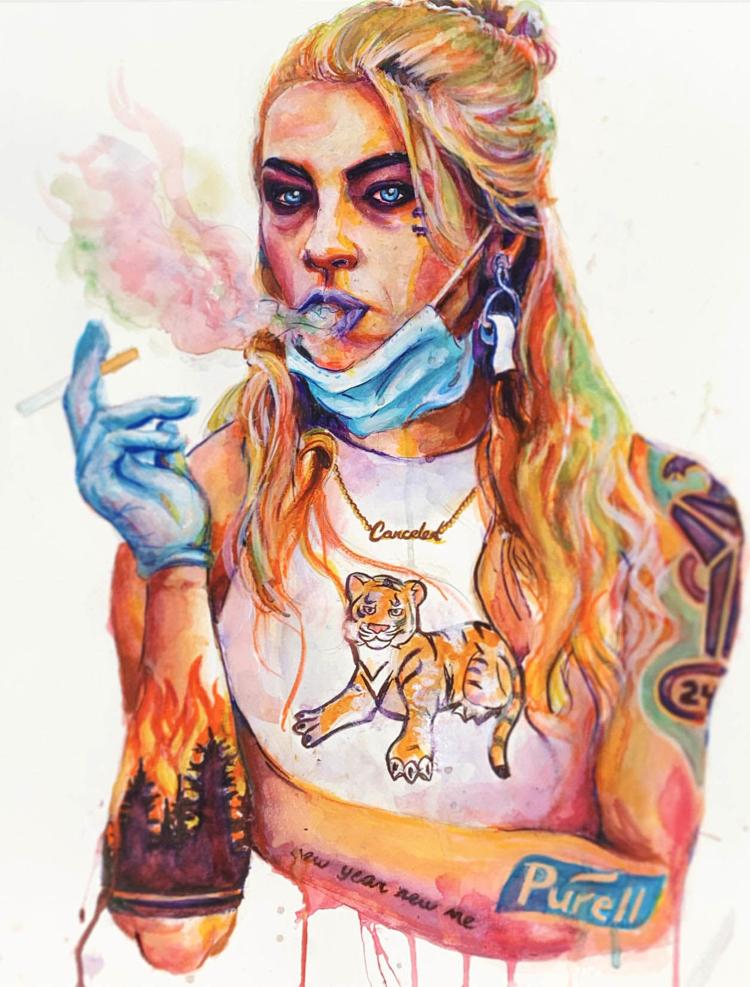 Matt Brooks is an award-winning expressionist watercolor artist and combat veteran based in Charleston who has created work for Stan Lee and Dynamite Comics.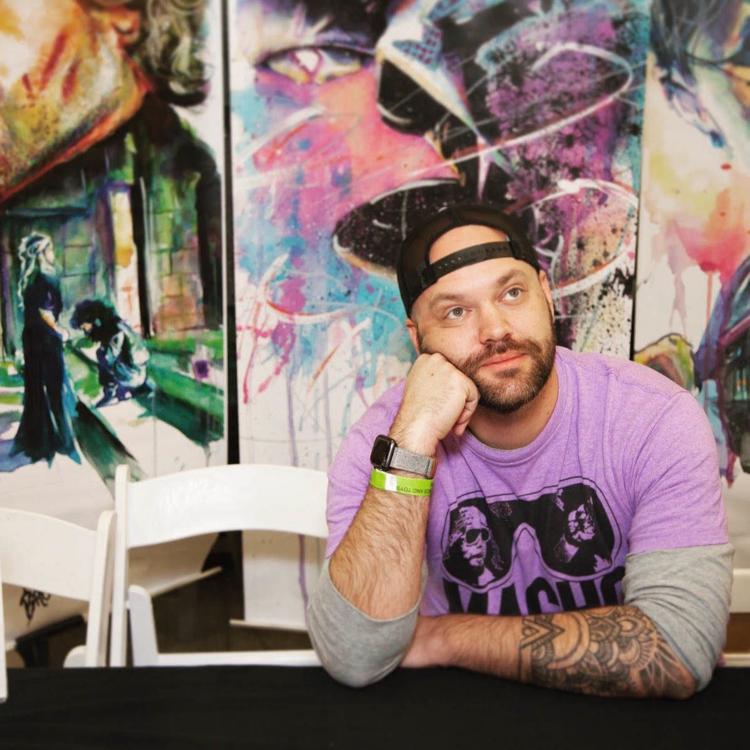 Pandemic & Isolation Bliss
Artist Simons Swanson said she originally intended "Pandemic" to be a light and fun piece and was going to call it "Pool Party," but the image began to take on a different tone as "news of people getting sick continued to get worse, the stock market began to crash and fear and uncertainty became the new normal."
"COVID-19 has derailed our meticulously planned lives, much like this beautifully put-together woman has lost her footing," Swanson said. "This image is a reminder that we can't always be in control, and I think it's relatable in a lot of ways."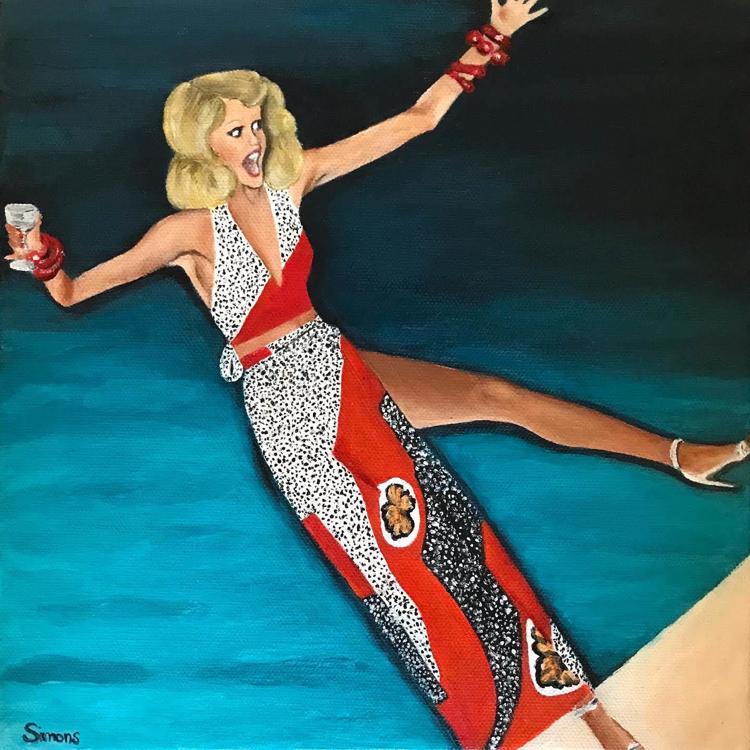 Swanson's second submission, "Isolation Bliss," comes with the following text:
"It reminds me that, even though these are dark times, the sun is still shining."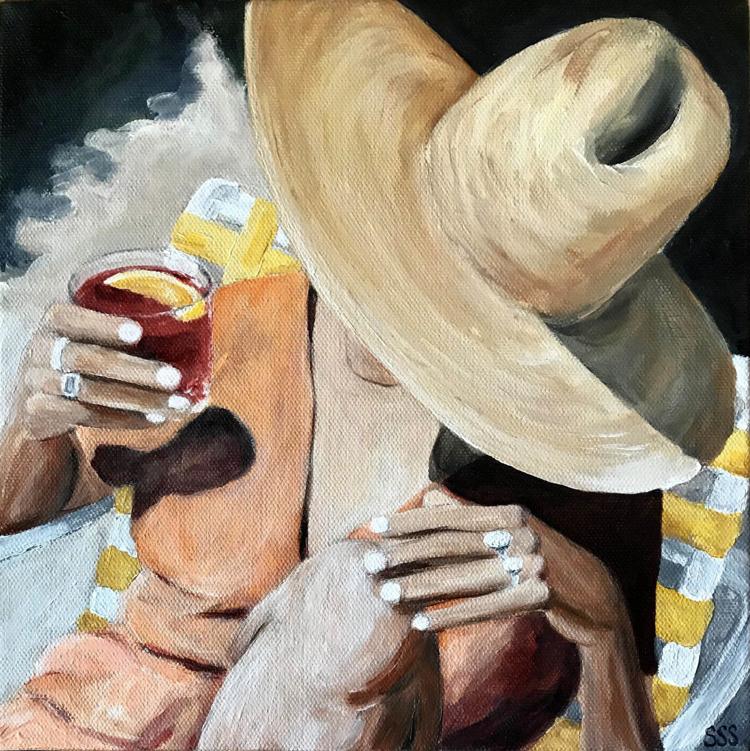 Simons Swanson is an 11th-generation Charlestonian who left a career in New York City to return to the Lowcountry and pursue a career as an artist.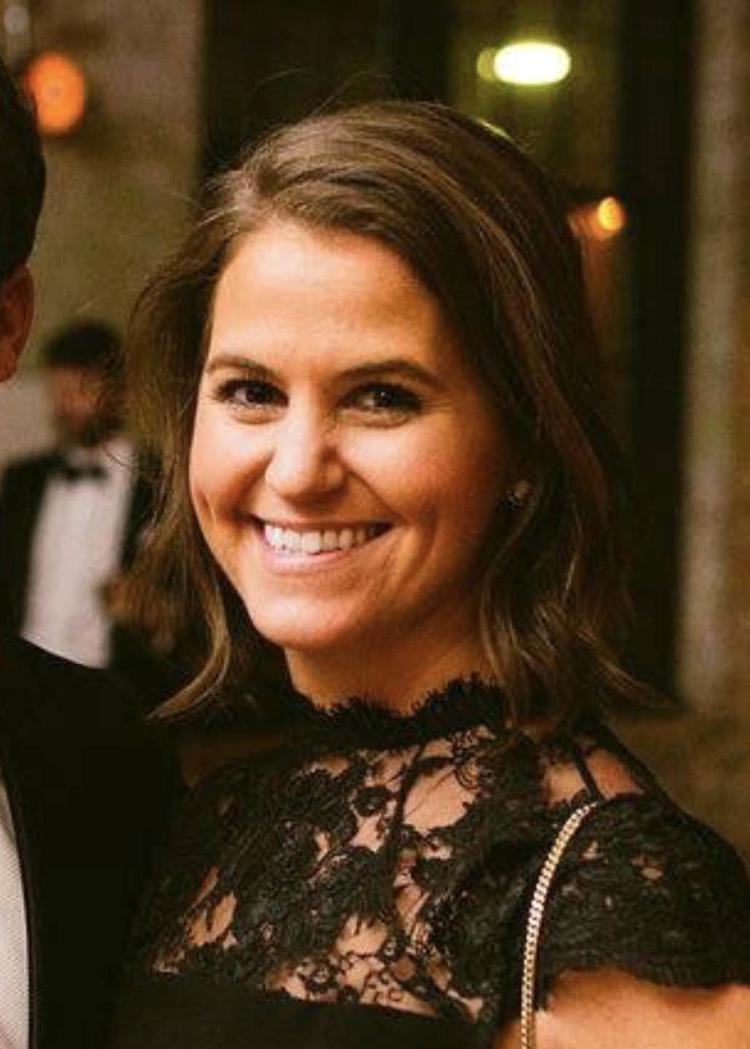 where spring enters you
if you took a second underneath
the magnolia's sweet breath today,
you could almost forget all of this.
the way your fingers curl inward
now, like a flower blooming
in reverse. the next time you
turn on the television, you will
cringe at the closeness. the
handshake, the hug, the hand
coming up to graze the shoulder
with the rest of the body's laughter.
so you watch instead the cars driving
back and forth in your neighborhood,
from home, to the other places,
the places that are not home,
but are yet so hard to pull away
from. habits like gum, sticking
their fingers to the wheel, to the
supplies they believe will help
them outstock their quietus, to
the old way of pretending.
pretending your life was not
reliant on nine to five. pretending
that the cracks in the ivory buildings
wouldn't cause a crash. that it
would crush other people, and
not you. but it did, the bloodstream
broken and seeping across your
living room like a map of all
the people you can still be. inside,
you are your own name only,
no longer defined by the profession,
or the title, or whatever you
constructed out there with the others.
mainly scared of your own
body being pregnant with death, and
not being sure whose end if it was,
so you stay away, and i do too,
and that is the right thing for us both,
so i settle for hoping the petals
blowing away, little by little, will
reach you with their bit of life,
and remind you that beauty spreads too.
but when you sleep tonight, you'll find
yourself in the middle of a circle of people
growing smaller and smaller, grubby
hands closing in, and you will scream.
they will just be trying to hold you.
Ellie Elrod is a junior attending the Berkeley Center for the Arts at Goose Creek High School. "where spring enters you" is about how we've developed a new, strange conception of touch — once a comfort, now a fear.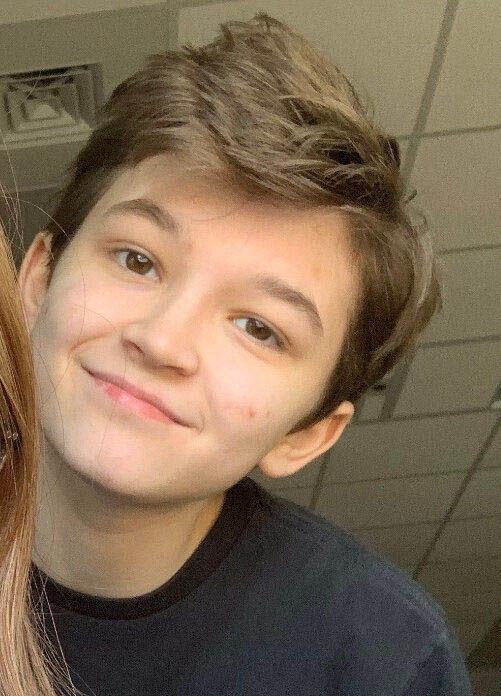 Virus pendants
These commissioned "virus" pendants are made of flame-worked soda lime glass.
"I was given one of the many electron microscope renderings and asked to come up with the closest likeness I could get to the COVID-19 virus," said creator Kate Rothra Fleming.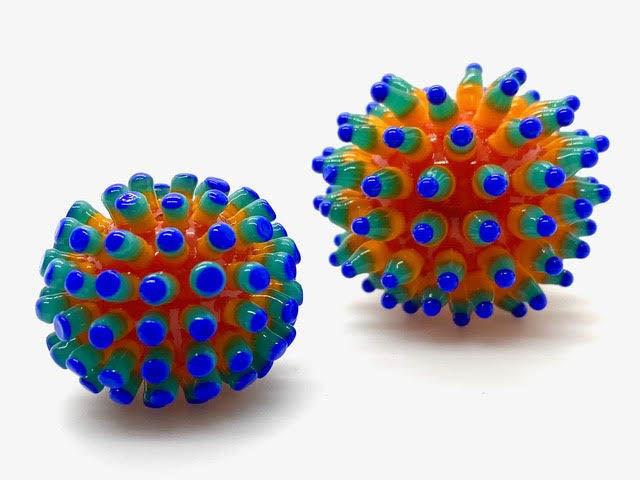 Kate Rothra Fleming is a James Island glass artist and jewelry designer who served in the Peace Corps in Botswana, Africa, as an art teacher. You can find her glasswork at katerothrafleming.com and on Instagram at @kateflemingartglassjewelry.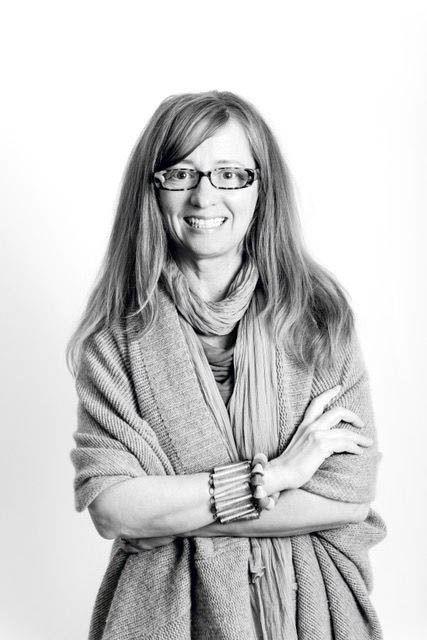 They Don't Live Here Anymore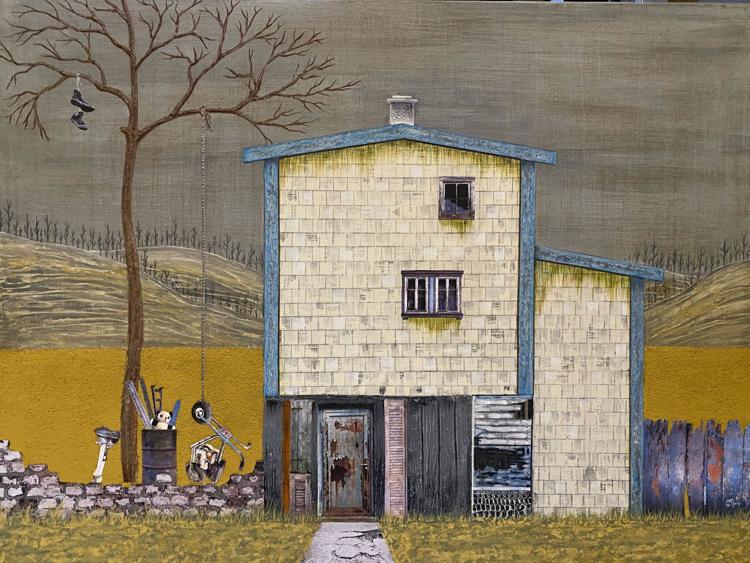 Eric Carnahan, 39, is from James Island and owns a home repair business and a design business.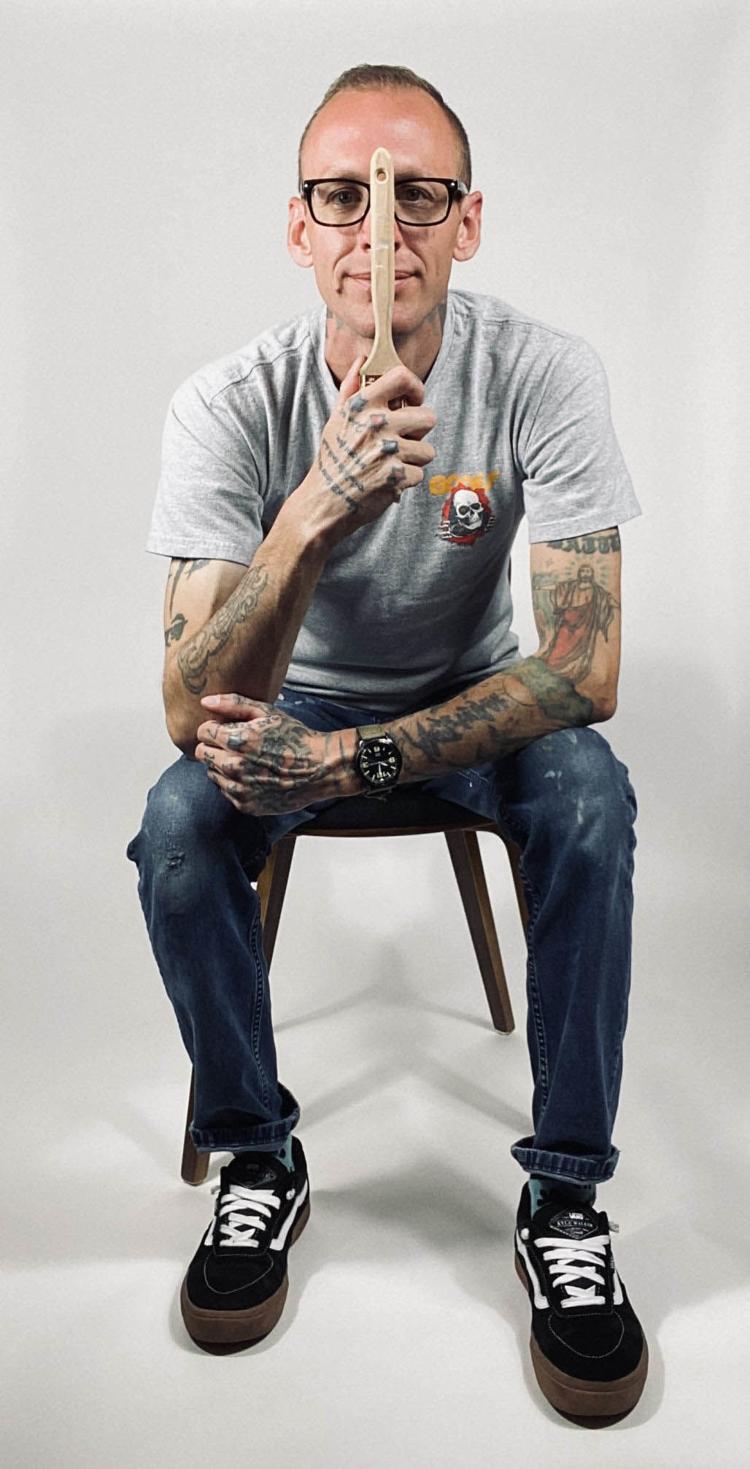 Isolation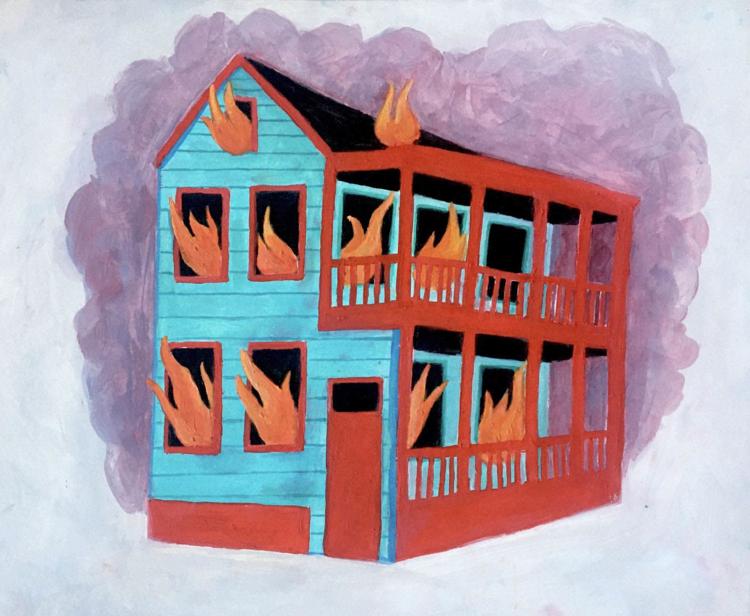 Audrey Singletary, 26, is a Charleston native who teaches painting classes at Wine and Design.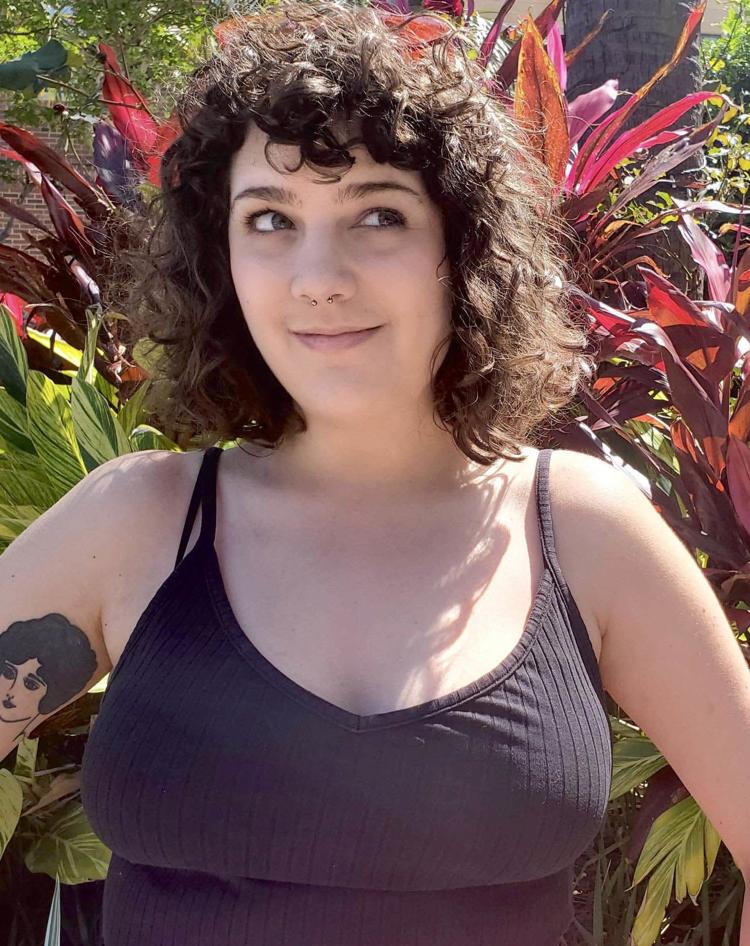 prestige
miracle ain't more than a parlor trick.
knew a man could turn his own tobacco spit
into whiskey. holy teeth black
as night is not. i let him kiss me
like a saint tongues a leper
& hopes his throat don't rot.
 //
we cough up gold molars
until we're animal again.
we watch each other drink & think
we're swallowing air.
same way houdini gasped
after unchaining underwater.
 //
i know only two good tricks:
i can taste air & tell you
whether a tornado's coming.
i can leave anyone who says "i love you"
& means it.
Derek Berry is a poet and novelist who co-founded the Unspoken Word, a literary nonprofit in Charleston. You can find Berry's literary works at derekberrywriter.com.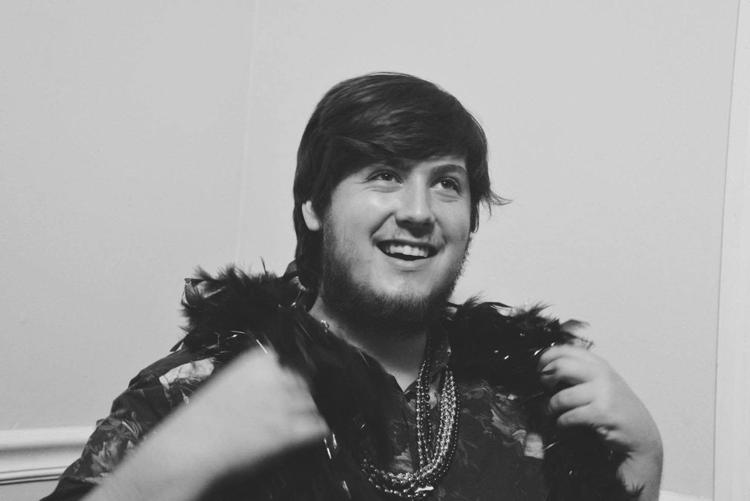 Quarantine comic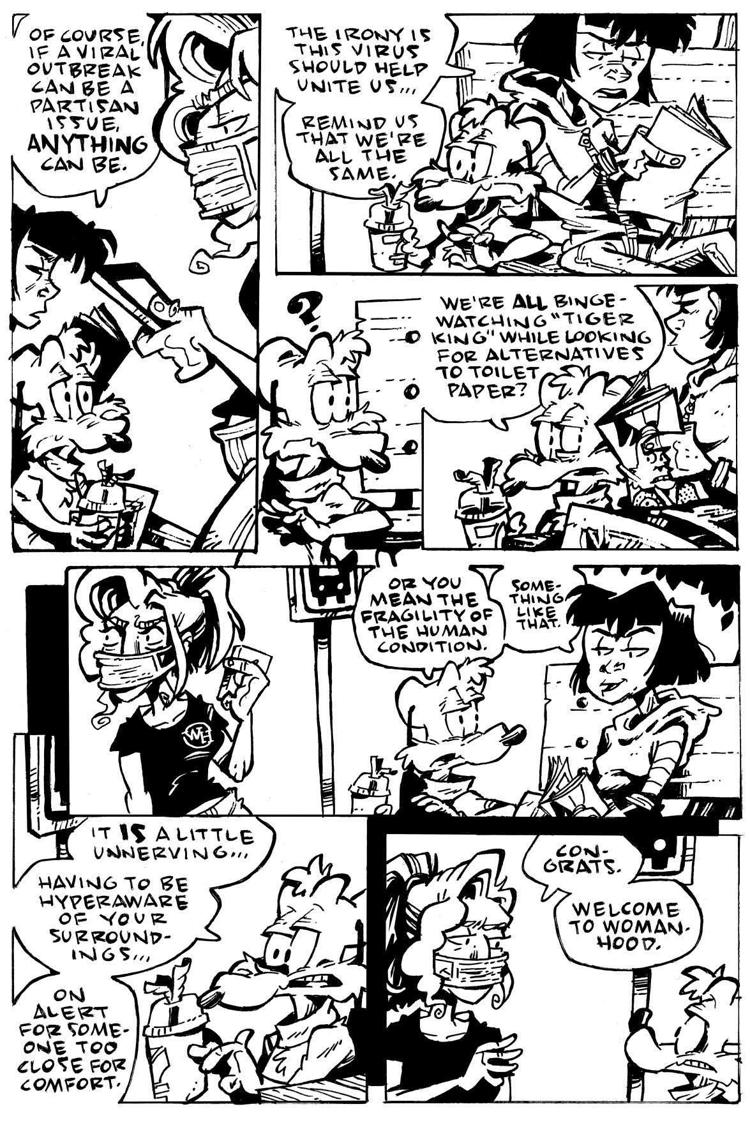 Steve Stegelin is the long-running editorial cartoonist and illustrator at the Charleston City Paper. A West Ashley resident, his most recent accomplishment is actually finding toilet paper on a store's shelves.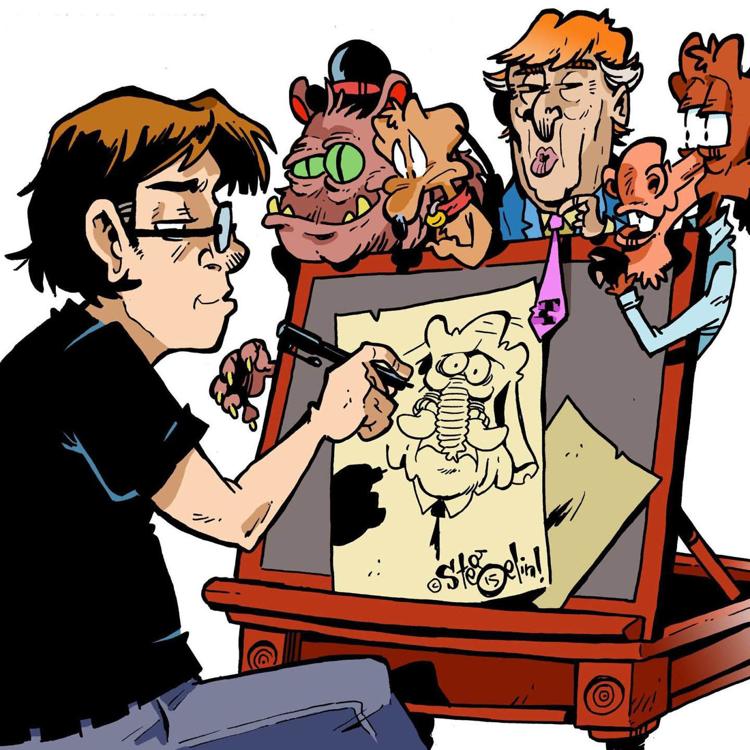 Linoleum block prints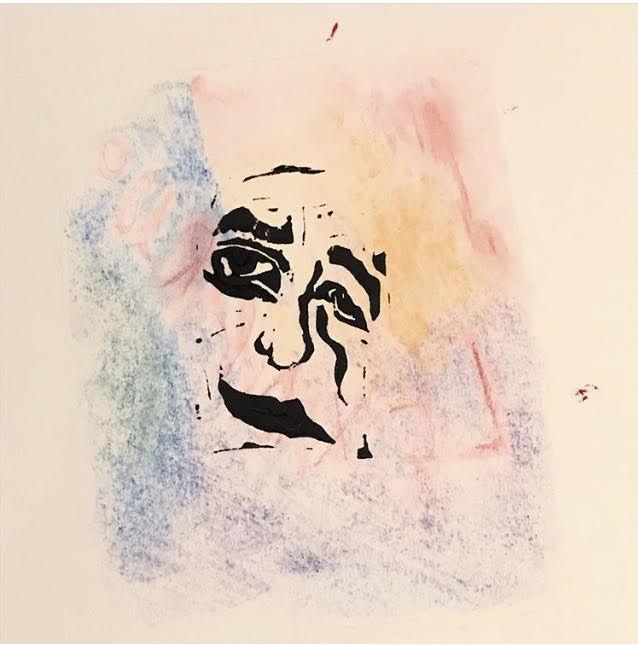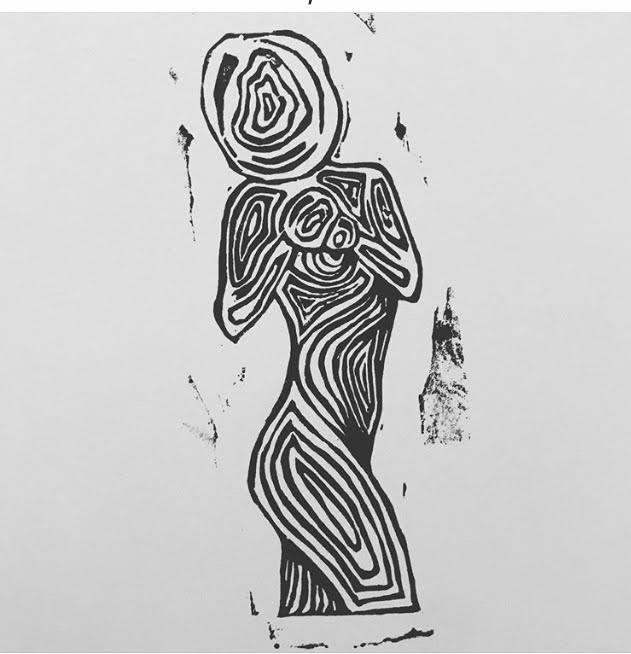 Emily McCutcheon, 19, is a graduate from the Charleston County School of the Arts and art student at Winthrop.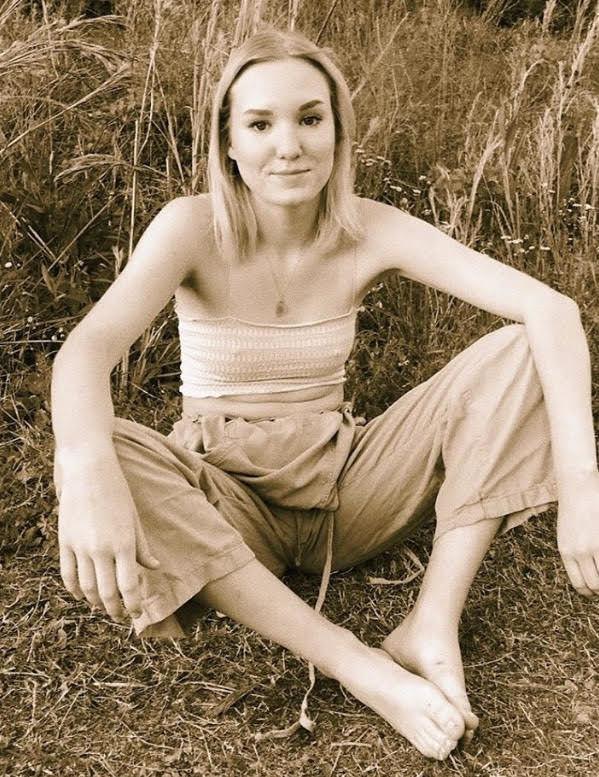 Coronavirus clay creation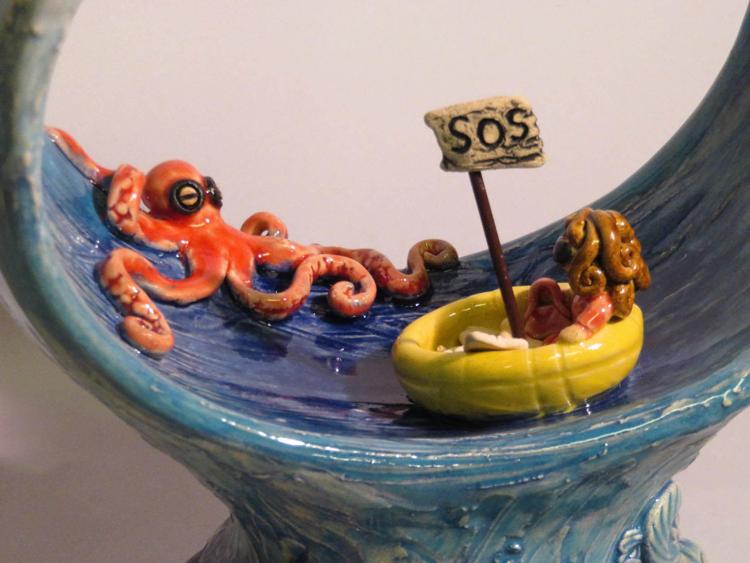 Marty Biernbaum has been a professional artist for 40 years. She is a potter, sculptor and painter.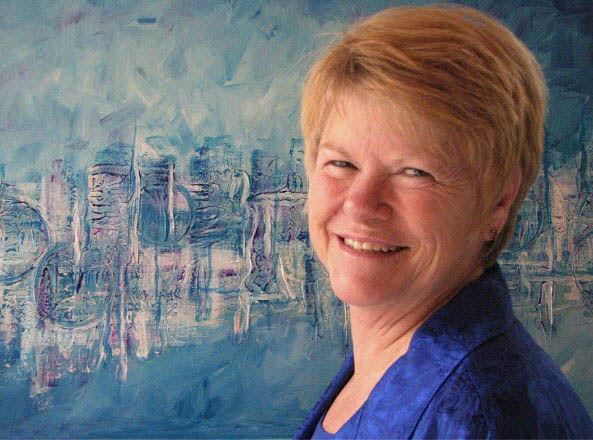 The Way Clocks Live
The sun cracks through a window
uncleaned for far too long, a response
elicited from a clock forever turning,
clicking inside our chests, reminding
us that we are alive at this exact place
and time. That light touches down
onto Mother Earth's damaged skin,
giving an effervescent burst of life
to her sullen children.
In the eyes of the world, no tower
is too high to crumble and no ending
too tragic to be undone. This is
the finality we attribute to human
misery, something seemingly amplified
while trapped in homes that act like
echoes ringing in our heads to the tune
of dying embers.
It is this phantasmagoric phantom that
seems to haunt the world we live in at every
breathing moment being dictated to us
from all corners of what we consider
reality. It is the creeping death
written about by poets past and present
driven forth about the human curse of
loneliness unleashed by hardship.
However, it is not yet time for the sun
to be bisected into a supernova, or
for a lifeless nebula to take the place of
a million burning stars. Not a seal has
been broken and every cornerstone
stands unwithered.
Even when bound to the confines of a place
where stained windows feel like jail cell
bars and every comforter feels like a bed of
nails with the knowledge of isolation, we still
remain, we still have faith the sun will
return and shelter our huddled bodies from
the cold night. The clock ticks on and life
continues forth. It's just a matter of when.
Lewis Lee is a student at the Berkeley Center for the Arts at Goose Creek High School for creative writing.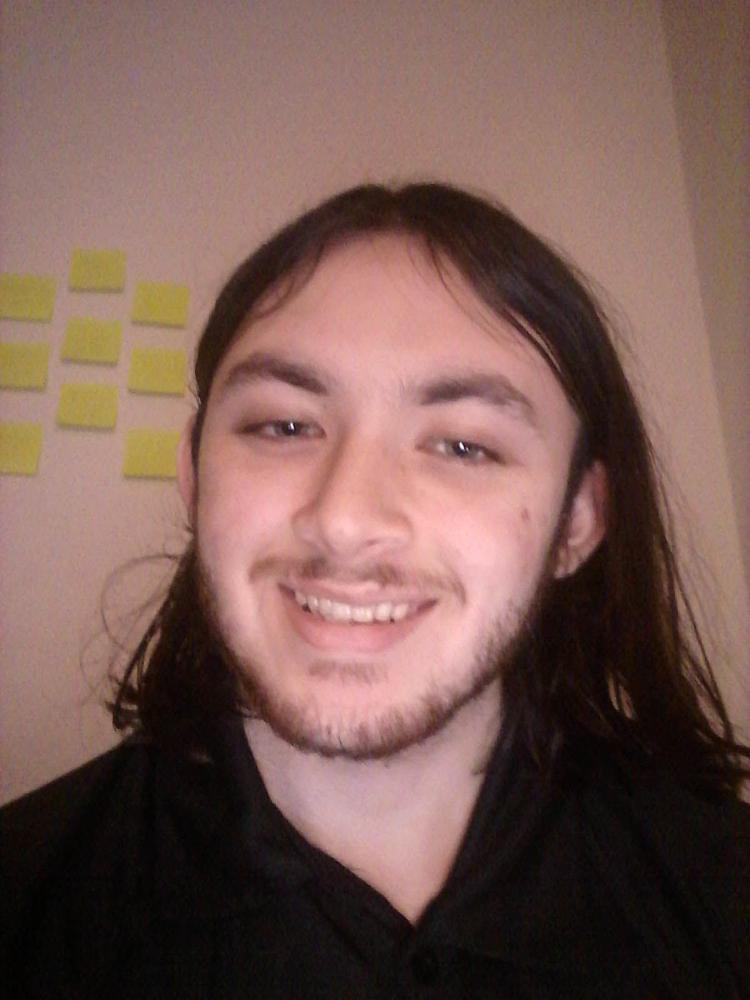 Loneliness and Hope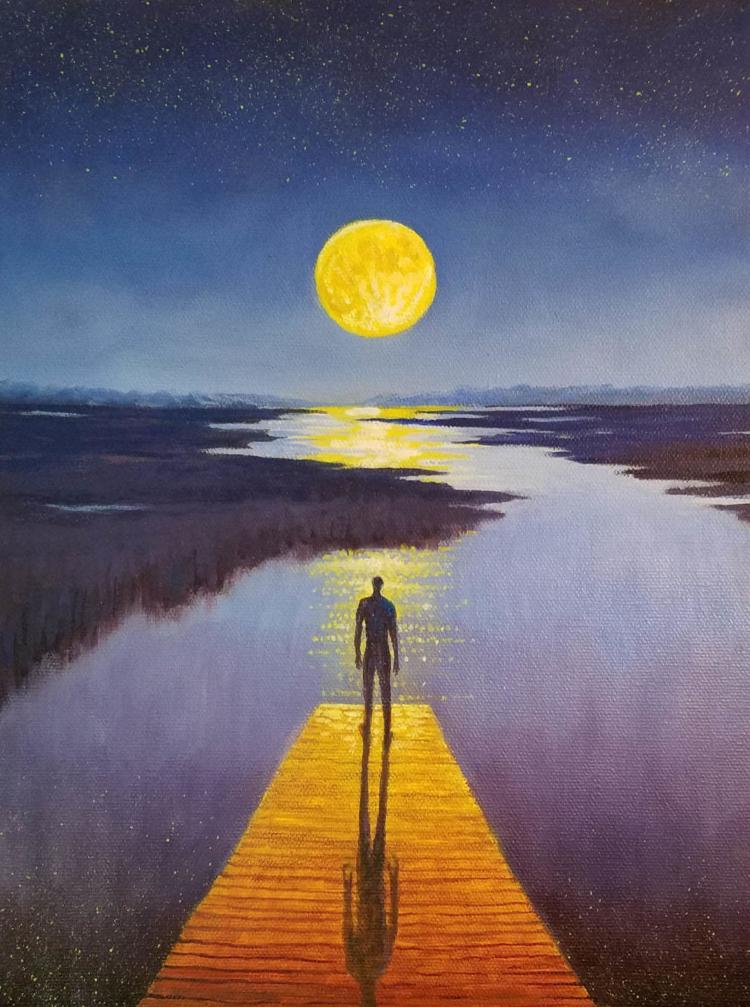 Bob Thames is a local painter, watercolorist and sculptor living in West Ashley.