COVID-19 is already taking the arts and entertainment world by storm by motivating precautionary cancellations and postponements of events and festivals around the globe, from Coachella to Broadway. 
Locally, it has already begun to impact the scene. High Water Festival has been canceled, and the Bridge Run and the Flowertown Festival have been postponed for later in the year. The economic impact is yet to be determined, but in a bustling tourist destination like Charleston, it will surely be felt. 
The Post and Courier will be updating this article with the latest news regarding upcoming events. Please email koyer@postandcourier.com if you know of an event that should be added to the list.
The Volvo Car Open, scheduled for April 4-12 on Daniel Island, has been canceled. 
The Charleston Gospel Choir spring performance, scheduled for April 4 at Second Presbyterian Church, has been postponed until further notice.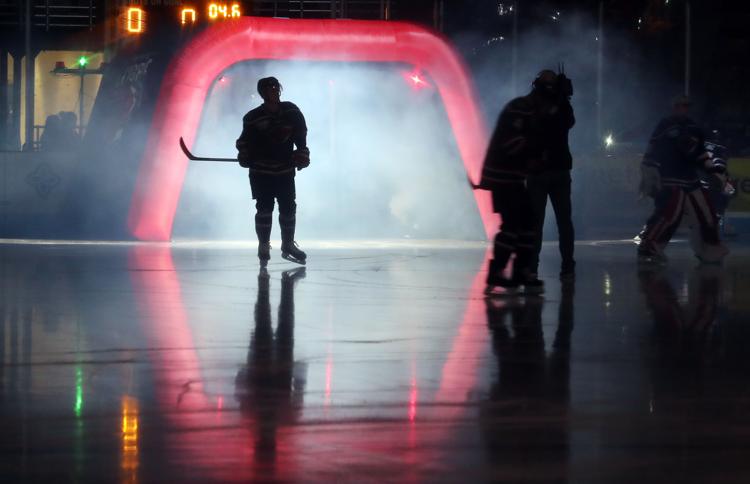 The East Coast Hockey League has suspended play for the rest of the 2019-20 season, including the South Carolina Stingrays. 
The NCAA has canceled both the men's and women's basketball tournaments, including all college teams in South Carolina. 
All Charleston County Public Library branches are currently closed, and all book drops will be closed starting 5 p.m. March 20. Fines incurred during the period are being waived. 
Redux Contemporary Art Center is postponing the opening of "Maintenance of Way," initially scheduled for April 3. In addition, all public classes and events through the month of April have been canceled. 
The Avery Research Center will be closed to the public until further notice. 
The Dig South Tech Summit, scheduled to take place April 22-24 at the Gaillard Center, will move to July 22-24. 
Record Store Day 2020, scheduled in Charleston and around the world for April 18, has been postponed until June 20. 
The Gaillard Center will restrict large gatherings in the Martha and John M. Rivers Performance Hall through May 11. That applies to Philharmonix on April 14 (canceled), Lake Street Dive on April 26 (postponed), "Escape to Margaritaville" on April 21 (canceled), "Les Miserables" on April 28-29 (canceled) and Jenna Bush Hager on May 2 (rescheduled to Sept. 20). 
The Biloxi Blues show at The Citadel, scheduled for March 20-21, has been postponed until May. 
The fourth Intergenerational Forum that was going to be held on April 2 at The Citadel has been postponed.
The 43rd annual Cooper River Bridge Run, planned for April 4, has been postponed to Aug. 1.
All Charleston Stage performances at the Dock Street Theatre have been canceled through this season, to pick back up in August. 
The Charleston Music Hall is postponing all events through April and some beyond April, including TEDX on April 1, Kenny Wayne Shepherd Band on April 3, Watch What Crappens on April 4, Britney & Justin: A Love Affair on April 5, Straight Up with Stassi Live on April 7, Dark Star Orchestra on April 9 and Celtic Night on April 10, Criminal on April 16, Rising Appalachia on April 19, Bruce Springsteen's Western Stars on April 22, Moana on April 26, Ben Gibbard on April 28, Liz Phair on May 4 and Lewis Black on May 14. The box office also will be closed during this time.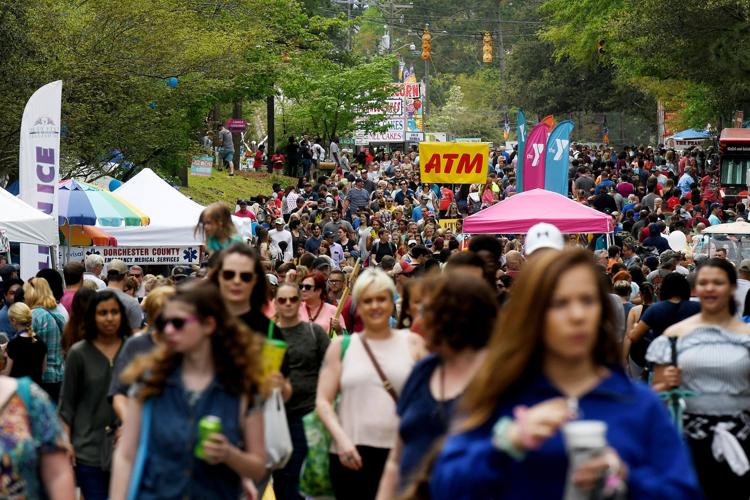 The 48th annual Summerville Flowertown Festival is being postponed until Sept. 4-6. 
The Halsey Institute of Contemporary Art has postponed or canceled all events through the spring semester. 
Drayton Hall has canceled tours until the end of the June. 
Forte Jazz Lounge is now offering a virtual ticketing option that will grant you access to livestreams of upcoming shows (which start at 7 p.m.) Buying those tickets will also get you into a party taking place after coronavirus concerns have subsided.
The March 23 installment of "In the Mix," the College of Charleston Arts Management Program's music industry speaker series, will be postponed until further notice. Grammy Award-winning local band Ranky Tanky was on the schedule to speak. 
The Children's Museum of the Lowcountry is closed to the public until further notice. 
All Charleston County Parks events and programs have been canceled through May 10, including Pet Fest and the Lowcountry Cajun Fest. Parks are closed to the public until further notice. 
Riverfront Park is now closed.  
The North Charleston Arts Fest and Children's Festival have been canceled. 
The North Charleston Fire Museum is now closed. 
All events at the North Charleston Coliseum, Performing Arts Center and Convention Center are postponed or canceled until further notice, including The Avett Brothers concert on April 3 (postponed to Aug. 29), Jimmy Buffett on April 16 (postponed to June 11), Pops! Carpenters Remembered on April 18 (postponed to Aug. 15), The Head and the Heart on April 22 (postponed to Oct. 6), 38 Special on April 23 (postponed to Aug. 22), "A Bronx Tale" April 24-26 (canceled), "Bachelor Live On Stage" on April 30 (canceled), Smashing Pumpkins on May 5 (postponed to Oct. 12), Jamey Johnson on May 6 (postponed to Oct. 22), Choir Showcase on May 10 (postponed to Aug. 2) "Baby Shark Live!" on May 12 (postponed, TBA), Of Monsters and Men on June 2 (postponed, TBA) and Cirque Du Soleil performances on July 22-26 (canceled).
The Charleston Air Expo, slated for April 18-19, has been canceled. Refunds will be issued to anyone who purchased upgraded seating packages. 
2nd Sunday on King on April 12 has been canceled. 
Patriots Point is temporarily closing. That also means camping and education programs have been suspended.
Pure Theatre is postponing all performances until further notice. You can convert your ticket into a donation or voucher or receive a refund. 
The 2020 High Water Festival, set for April 18-19, has been canceled.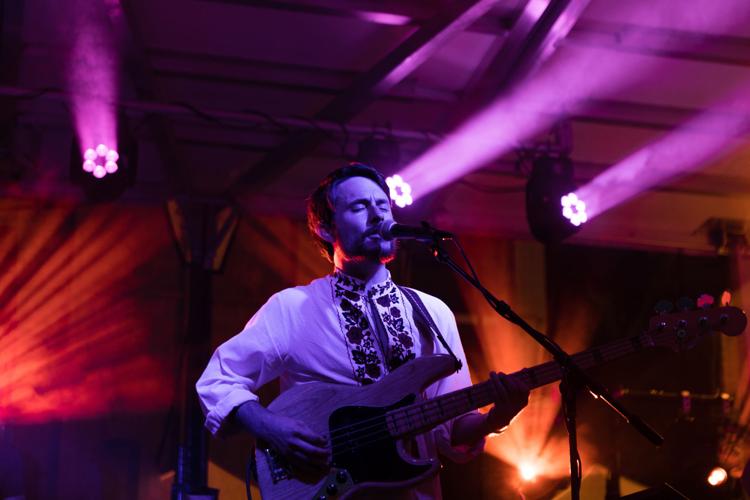 All shows at The Royal American have been canceled until the end of May. The Cultura Festival scheduled for April 25 has been postponed, with a date to be announced. The restaurant is still serving takeout food. 
The Charleston Pour House is closed until further notice. 
Awendaw Green Barn Jams are on hiatus. 
All branches of the library systems in Berkeley, Charleston and Dorchester counties are closed to the public.
Firefly Distillery has closed the tasting room and gift shop, but there will be a curbside bottle pickup at the on-site AirStream bar. 
The South Carolina Aquarium is closed until further notice.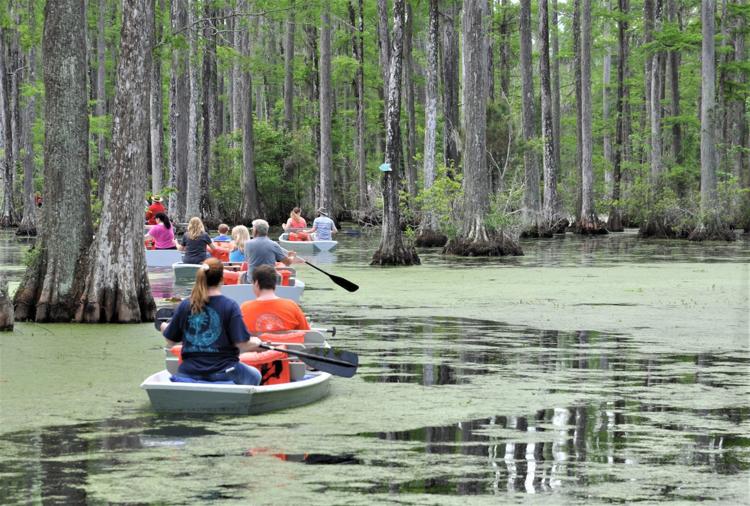 Cypress Gardens is closed until further notice. 
The Charleston Museum Easter Eggstravaganza on April 2 has been canceled. The museum will be closed until further notice. 
The National Park Service is temporarily suspending operations at Fort Sumter, For Moultrie, Charles Pinckney National Site and Reconstruction Era National Historic Park. 
The Gibbes Museum of Art will be closed until further notice. All public programs in April and the annual street party fundraiser have been canceled.
The Holy City Vintage Market at Park Cafe on April 12 has been suspended until further notice.
Creekside Comedy Nights have been canceled indefinitely. 
Midtown Theater's April 1 "Celebration of Beethoven" will be rescheduled to a to-be-announced summer date.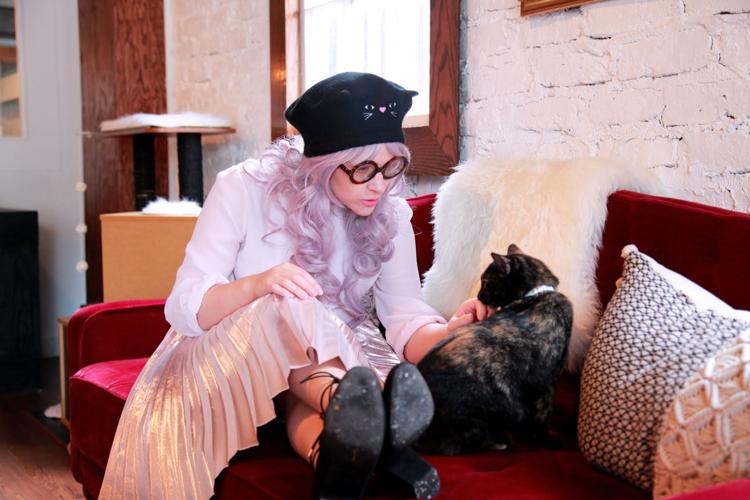 Pounce Cat Cafe is closed until further notice. You can donate to their Amazon wishlist, though, at pouncecatcafe.com/shop. 
The Flowertown Players' current scheduled performances are temporarily on hold. 
Charleston Jazz Orchestra's "Jazz on the Screen" scheduled for April 18 has been rescheduled for Aug. 22. 
All retail locations at 108 Meeting Street and the City Market are closed temporarily. 
The Nathaniel Russell and Aiken-Rhett house museums are closed.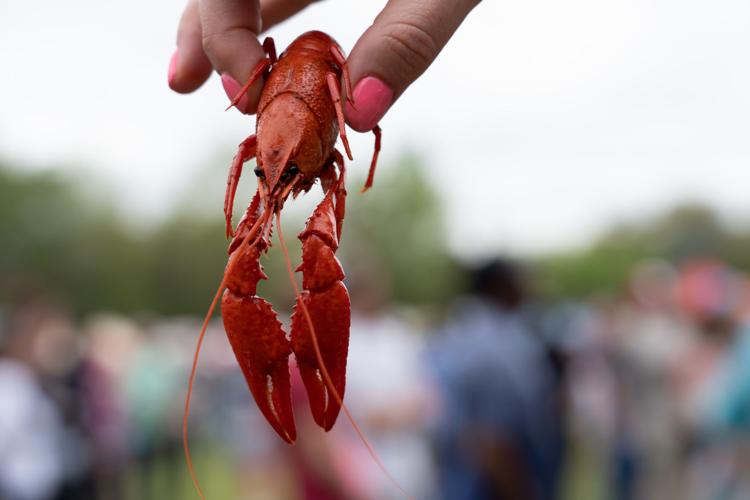 The 29th annual Lowcountry Cajun Fest on April 5 at James Island County Park has been canceled. 
The 16th annual Blues By the Sea on April 19 at Freshfields Village has been called off. 
Wild Blue Ropes has closed its ropes course. 
The Bulls Bay Nature Festival scheduled for May 16 has been rescheduled for May 15, 2021. 
The annual Trondossa Music & Arts Festival slated for May 16-17 at North Charleston's Riverfront Park has been canceled, to return in 2021. 
This list will be updated.