The last time Patricia Moss danced with her husband, Lee Moss, the couple foxtrotted across the living room floor of their home in West Ashley.
"He got so excited that we were dancing again," Moss said. "I get such a grin on my face just thinking about it."
Taking the short and long steps of the ballroom dance that his walker would allow, Lee and Patricia reveled in the moment. These stolen dances were few and far between since Lee's 2013 diagnosis of dementia.
In 2018, the diagnosis turned to Alzheimer's disease, a progressive neurologic disorder that causes a loss of brain cells and shrinks the brain over time.
Lee died in 2020 from complications with the disease. Now, Moss spends her days advocating for more resources and financial help for caregivers like her across the country.
"I wanted to help people not go through what my husband and I did," Moss said. "We had so many blockades and it was just so frustrating."
While the disease affects nearly 6 million people in the U.S., including over 90,000 South Carolinians, it also affects the people who care for them. There are more than 200,000 such caregivers in the state, many of whom have to rearrange their entire lives to support their loved ones.
Caregiving for Alzheimer's patients is a 24-hour job for people who can't afford sitters on a regular basis. The cost of medications can be steep even with insurance coverage. These out-of-pocket costs put many in a situation where they are spending more on health care than they receive in income.
According to research from the Alzheimer's Association, over 20 percent of caregivers in South Carolina suffer from depression and nearly 12 percent are in poor physical health.
He was healthy as a horse
Moss said Lee stayed in really great shape, frequenting the gym a few times a week, jogging regularly and maintaining a healthy eating regimen that included a "fistful" of vitamins every morning.
"He really wanted to stay young," Moss said. "It was actually an obsession."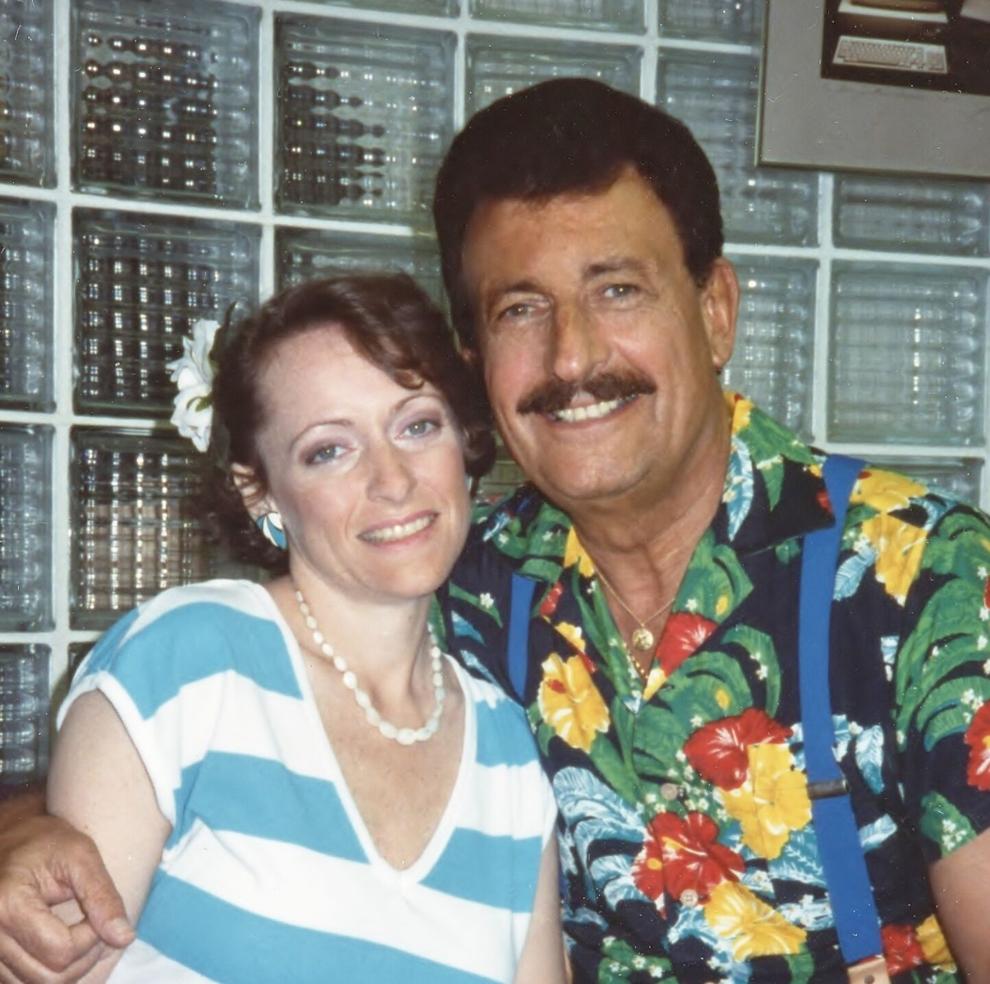 Lee was a professional dancer for over 40 years and managed a ballroom dance studio in Charleston in the late 1970s.
That's how he and Patricia met in 1981, and they became dance partners in 1983. A year later, after their first date in the gold ballroom of the Francis Marion hotel in downtown Charleston, they were married on a sailboat in the middle of Charleston Harbor.
Together they choreographed ballroom dances for films including "The Tempest," "The Notebook" and "The Patriot."
"He was healthy as a horse," Moss said.
Moss said Lee began presenting minor symptoms of dementia in 2012 like repeated conversations and forgetting his route to work that he took every day for over 30 years. His symptoms worsened in 2014, prompting Moss to get him checked out by a local physician.
Not receiving any help, Moss continued to look for physicians in the area who could provide some direction regarding treatment for Lee's condition.
By 2018, his disease had progressed to a point where he was no longer able to take care of himself.
Symptoms of Alzheimer's include a loss of thinking and memory skills to a point that interferes with a person's daily functions.
Dr. Nicholas Milano, a neurologist at the Medical University of South Carolina, said the disease causes abnormal proteins known as plaques and tangles to build up in the brain. These proteins are toxic and cause the brain to degenerate and break down over time. 
"Initially it affects memory, but over time, it can affect other types of thinking like problem-solving and language skills," Milano said. 
While there is no cure, there are medications to try to slow down its degenerative nature. 
The crux of being a caregiver
Moss was forced to hire sitters to watch Lee when she was away at work, which can run over $25 per hour.
For many caregivers the cost keeps them from being able to do regular activities such as attending caregiver support meetings and taking mental health breaks.
This was the case for Tracey Noonan, a Charleston business owner and stand-up comedian. Both of Noonan's parents were diagnosed with Alzheimer's while living at their home in Florida. After realizing her parents could no longer take care of themselves, she and her husband moved back to their hometown of Boston, taking both of their parents with them.
"The real crux of being a caregiver is there's a very sad and lonesome feeling that you have," Noonan said.
She recalled needing a break during the Fourth of July holiday, but had no one to help her with her parents.
"I was exhausted and all I wanted to do was go to the beach," Noonan said.
Leaving her parents at home alone was risky, as it is for many caregivers who have to step away even briefly. On one occasion Noonan and her husband were both away from their home, fixing a flat tire she had a few miles away. She received a call from her mom saying her father was hurting her and asked if she should call the police.
Speeding home, Noonan walked into the house to find her father standing at the top of the second floor staircase. Dressed in nothing but her mother's short terry cloth robe, he'd just finished "capturing" her mother. Her hands were tied up with dental floss.
Alzheimer's had robbed Noonan's father of many memories and they often did not know if he was going to respond with violence. She said he would have moments where he didn't know who any of them were.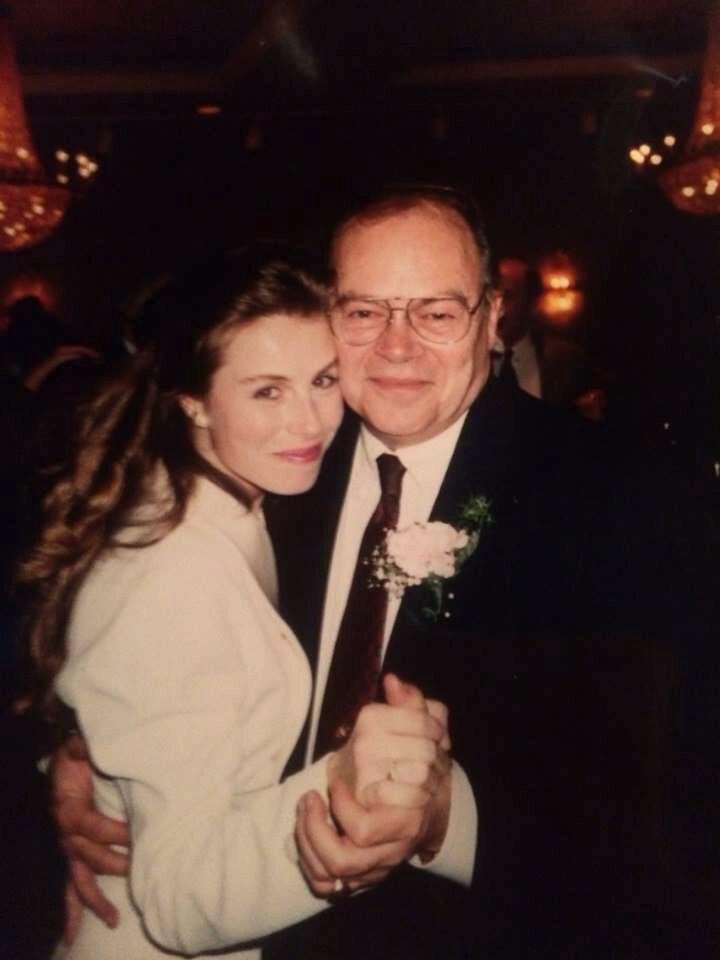 "Things were getting dangerous," Noonan said. "I can't imagine waking up and not knowing where I am or who I am or who anyone around me is."
Noonan said she has lots of stories like these. She shares them through her television series, "What the Family," a TV pilot she wrote about her experiences.
Now, she and producer Doug Coupe are busy working to get the show in front of Hollywood's biggest names, hoping to start shooting in the near future.
Noonan was able to attend some caregiver support groups to help her cope with the wide range of emotions she was feeling. Not having the best relationship with her parents and then having to spend over $200,000 out of pocket while moving them into her home gave her a lot of resentment.
"I knew from listening to other people that I was not the only one," Noonan said. "It was very healing for us all to share stories that had some humor attached to them."
Alzheimer's doesn't come with a manual, but it should
Caregiver support meetings like Noonan's are all over the country. In Summerville, an organization called The ARK of SC hosts virtual and in-person support groups for Alzheimer's and dementia caregivers across the Lowcountry.
Naomi Cills is a family caregiver advocate for the organization and moderates the in-person and virtual support group meetings. She helps families navigate the caregiving process and educates them on different tools they can use to make their jobs a little easier.
Cills is a registered nurse and cared for her grandmother who had dementia for over four years before she died.
"It was not easy," Cills said. "I can only imagine how even more challenging it is for family caregivers with no information about nursing or where to find the resources." 
Some common hardships Cills sees at The ARK are the emotional challenges for caregivers and their loved ones and learning new ways to communicate with people with short term memory loss.
"Anger is common, not angry at the person, but at the illness and not being able to do anything about it," Cills said.
Other resources at The Ark include guest speakers like elder law attorneys and connections to financial resources for housing assistance. The organization also offers education on hospice and palliative care.
The Alzheimer's Association is one of the leading voluntary health organizations for Alzheimer's care. Historically founded to support caregivers, it now funds research, drives policy change through advocacy and provides educational resources for caregivers across the state.
Moss is one of its advocates and recently traveled to Washington, D.C., calling for support from senators for the Comprehensive Care for Alzheimer's Act. The bill was introduced to the Senate in the spring of 2021 and calls for the Center for Medicare and Medicaid Services to implement a dementia care management model.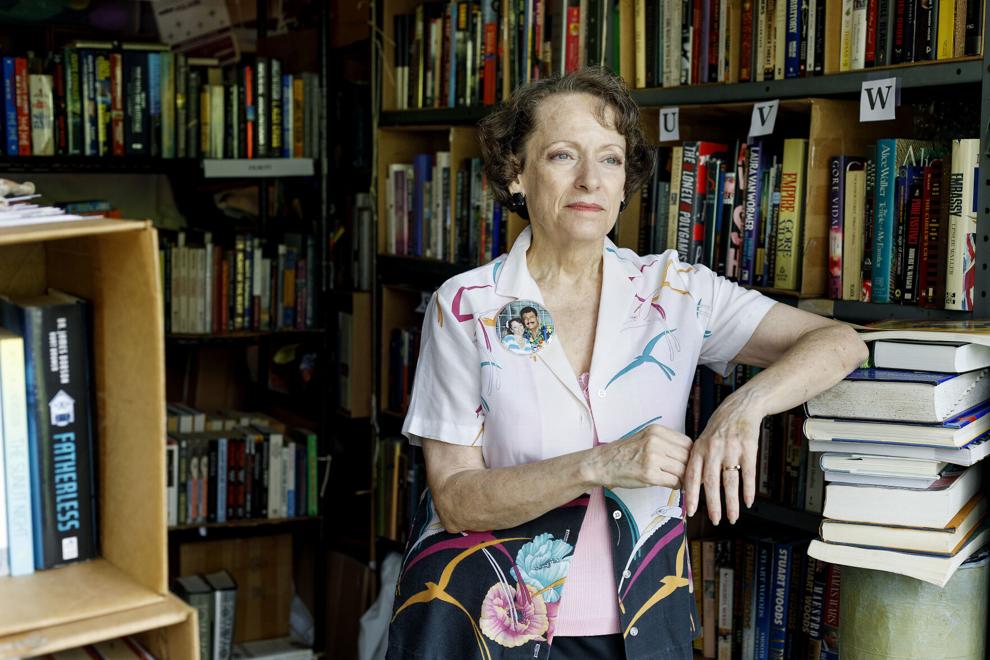 "Alzheimer's doesn't come with a manual," Moss said, "but it should."
Moss said the bill would provide caregiver education and support and allow patients faster access to providers with dementia care expertise. The bill would also provide training and other support services for unpaid caregivers.
If passed, participating health care providers would receive payment under Medicare for services that are provided to individuals with diagnosed dementia. 
"Getting to someone who has experience with dementia is 90 percent of the battle," Moss said.
Moss also advocates for the Equity in Neuroscience and Alzheimer's Clinical Trials Act, which aims to increase the diversity of participants in Alzheimer's clinical trials.
Black people in the U.S. are twice as likely as Whites to have Alzheimer's and other forms of dementia but are rarely included in clinical trials.
According to a report from Alzheimer's Impact, across all clinical drug trials, Blacks represented only 5 percent of trial participants and Hispanics represented 1 percent.
Hispanics are 1½ times more likely than Whites to have Alzheimer's and other types of dementia.
Save me a dance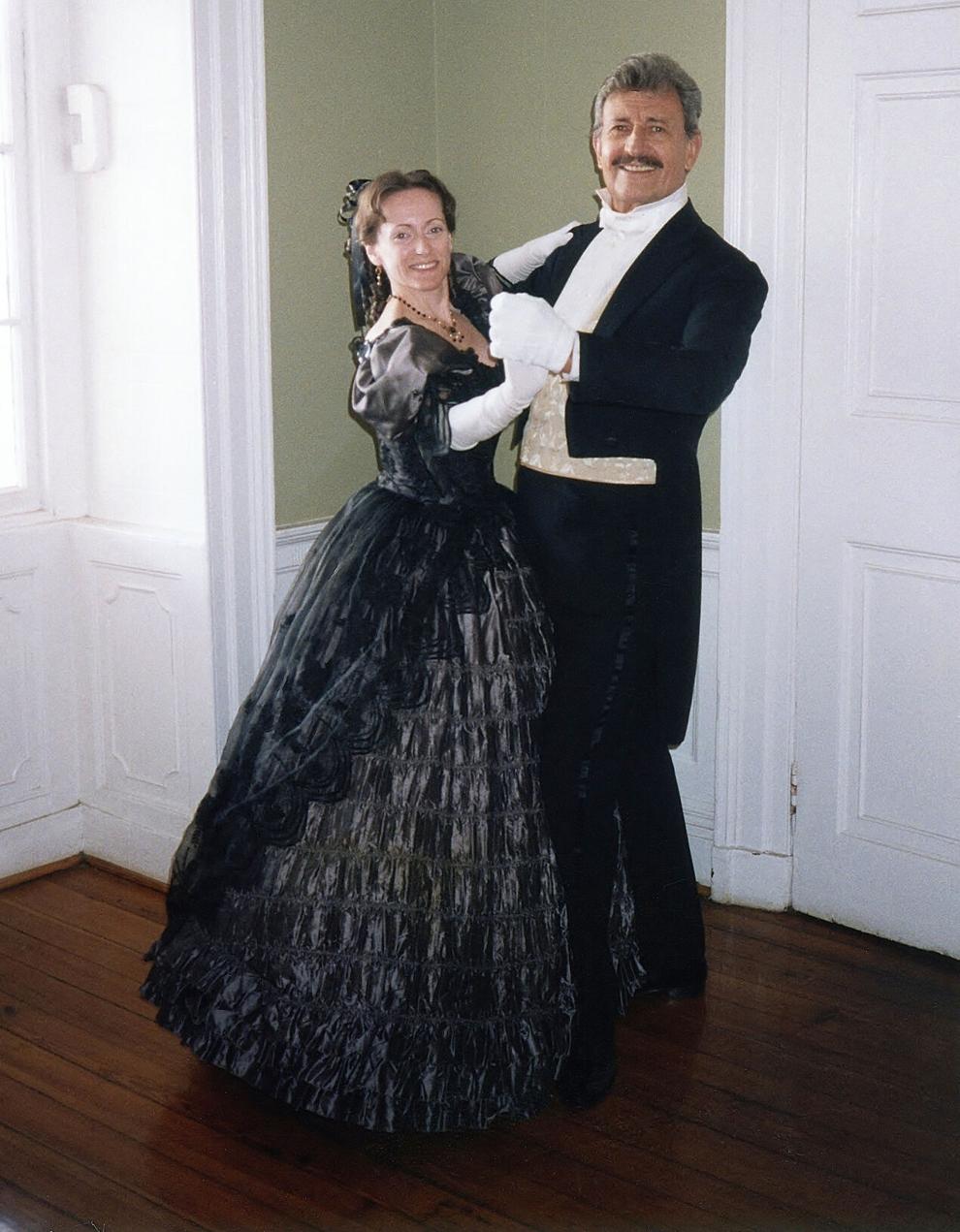 Noonan's father passed away on his 80th birthday in March of 2018. Her mom is currently living in a nursing home, where she receives around-the-clock care for her condition. 
Lee passed away in an ambulance headed to Roper St. Francis Hospital in Charleston in 2020. Moss is still dealing with the trauma of not being able to be with him when he took his last breath.
When she was finally allowed to see him, she held on for hours, thinking of the times they had danced and held each other. Her last words to her husband of over 40 years were to "just save me a dance."
Moss said she spoke those same words at his funeral ceremony, pushing his urn into the Charleston harbor where they took their vows decades before.
"When I get to the other side, I know what I'll be doing," Moss said.