An ambitious, multi-million-dollar wellness project that aims to help Charlestonians live longer, healthier lives will soon nudge city residents to embrace several habits. 
To name a few: Eat plants. Move more. Drink wine at 5 p.m. Join a faith-based community. 
Organizers anticipate the proposed Blue Zones Project will eventually touch everything from the food in Charleston's restaurants to its walking trails, from its work places to school cafeterias. 
Hundreds of people have attended planning meetings about the proposed Blue Zones Project, and prominent public officials have already endorsed the initiative before its official launch. 
"This is a real investment that will not only make our community more healthy, but it will save money" in terms of long-term health care costs, Charleston Mayor John Tecklenburg said. "I think it's a great opportunity for Charleston and for the region."
Even so, key details about the project have been shrouded in secrecy and at least one meeting with potential donors was held behind closed doors. Charleston residents have not been told which private groups will fund the Blue Zones Project or exactly how much it will cost. The project's organizers have refused to disclose this information, just as they have kept quiet about criticism and setbacks in other cities. 
The for-profit, out-of-state company that wants to launch this wellness initiative in the Lowcountry has said the Blue Zones Project in Charleston is poised to become the first of its kind on the Eastern Seaboard. But a company executive declined to name the price tag and would not reveal the investors who have been courted to pay for it. 
"These projects are privately funded. There's not a dollar that comes out of public coffers," said Tony Buettner, senior vice president of business development at the Minneapolis-based Blue Zones. "Sponsors are not interested in having the community know what that (dollar amount) is. It's really none of their business. It's a gift."
Typically, the cost for these projects in other cities has been covered by hospital systems and health insurance companies. A spokeswoman for BlueCross BlueShield of South Carolina and a physician affiliated with Roper St. Francis and the Medical Society of South Carolina said those organizations, among other groups, will consider funding the Blue Zones Project in Charleston. 
"We really have some passionate champions who are going to make this work and I'm one of them," said Dr. Patrick Kelly, an emergency medicine physician for Roper St. Francis. "I see it. I feel it. It's the right thing to do."
Mixed results
The idea for the Blue Zones Project originated when Tony Buettner's brother Dan Buettner, a National Geographic explorer, identified five communities in the world — the so-called "Blue Zones" — where residents live long, healthy lives.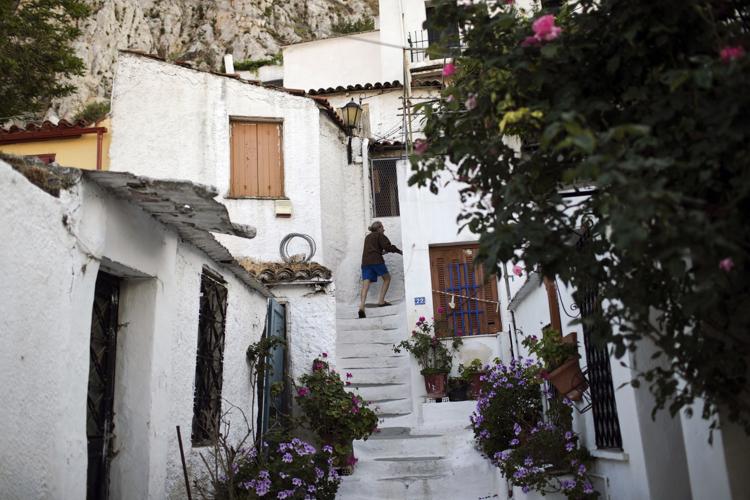 Dan Buettner studied these places, spanning the globe from Japan to Greece, and found that residents who lived there shared nine common traits — lifestyle choices that allowed them to thrive well beyond the average life span. He dubbed those habits the "Power 9," and the Blue Zones Project was built on the premise that these core principles can improve population health in other communities.
Company officials are quick to point out that Blue Zones Projects are already up and running in more than 40 communities across the country and have been met with considerable success. 
In a handful of beach communities near Los Angeles, for example, child obesity exceeded 20 percent before adopting the Blue Zones Project. Within five years, the rate dropped by 50 percent, Tony Buettner said. 
In Albert Lea, Minnesota, tobacco use declined and the community's standing in the County Health Rankings improved. "It's extraordinarily dramatic," he said. 
But a review of public health data shows that these statistics don't tell the full story. 
In Spencer, Iowa, for example, adult obesity increased from 30 percent to 37 percent since the community adopted the Blue Zones Project in 2012. In Albert Lea, sexually transmitted infections have increased substantially.
In Iowa City, Iowa, Blue Zones touts that obesity has decreased by 15.5 percent since the project launched. Meanwhile, mammography screening has dropped and poor physical and mental health days have increased.
Blue Zones doesn't attempt to solve every problem facing these communities. But Tony Buettner called all 43 of the existing Blue Zones Projects in 10 states "successful." 
"It's really rapid growth as we thoughtfully and rigorously transform each community," he said. 
Meanwhile, residents in the five original Blue Zones communities are living shorter lives. Up-to-date research seems to discredit parts of the company's "Power 9" philosophy. 
Take alcohol, for example. Dan Buettner identified that residents in the original Blue Zones regularly enjoy alcohol, mostly wine, in social settings. "Moderate drinkers outlive non-drinkers," the company's website explains.
That's why social drinking is encouraged in Blue Zones communities. But new research suggests that even moderate drinking may be dangerous. 
Likewise, Blue Zones cites research conducted by food scientist Brian Wansink, who has argued that the layout of restaurants, grocery stores and kitchens impacts consumer choices. His advice is promoted across the Blue Zones website, even though his research has been widely discredited.
Wansink is listed as an adviser on the company's website. 
'Near the bottom'
Public health metrics show that Charleston, compared with other communities across South Carolina, is already relatively healthy. 
Obesity, adult smoking rates and physical inactivity are all lower than the statewide average. Charleston County residents have access to more doctors, more dentists and will more likely graduate from high school than residents in other South Carolina counties. In fact, compared with the rest of the state, Charleston County ranks third out of 46 in terms of health outcomes. 
It isn't the first time Blue Zones organizers have zeroed in on an above-average community. 
In 2015, the city of Naples in southwest Florida adopted the Blue Zones Project, even though Collier County was already ranked as one of the healthiest counties in the state.
Naples attorney Steven Bracci filed a lawsuit in 2015 against the school district's superintendent, accusing the public official of skirting Florida's open meetings law and keeping details about the district's dealings with the Blue Zones Project secret. 
A Naples Daily News article from the time reported that some parents and at least one school board member thought the Blue Zones Project was "'intrusive' and an 'overreach' into people's personal habits." In some communities, Blue Zones organizers have asked residents to sit on floor cushions instead of furniture and to disconnect their garage door openers — all to the same end of improving public health. 
Bracci's lawsuit was dismissed. In an interview with The Post and Courier, he said the highest level decisions made by Blue Zones organizers are "not open to the public."
"They say you're not being compelled, but you kind of are being compelled," he said. "It really is sort of a secular religion, in a way."
Like Naples, Hawaii routinely ranks as one of the healthiest places in the country — and several Blue Zones Projects already exist there, too.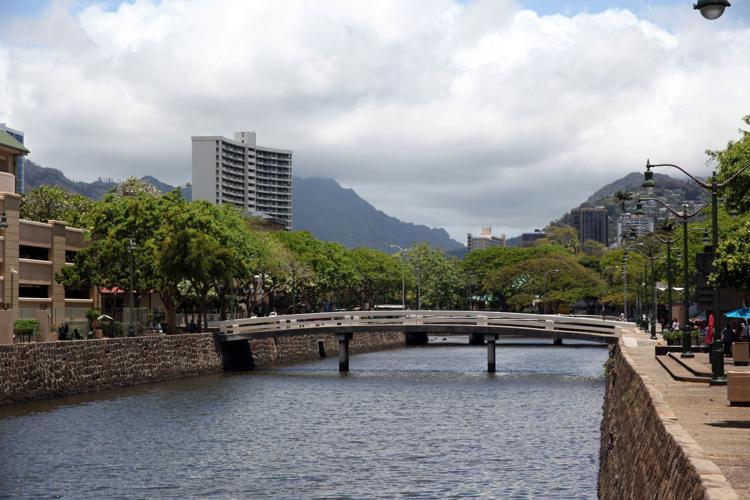 "The three healthiest metropolitan statistical areas in the United States are Hawaii, southwest Florida and southern California. All three of those places happen to be existing Blue Zones Project partners," Tony Buettner admitted. "But there's a lot of work to still be done. Well-being is a journey. It's not a destination."
Tecklenburg acknowledged that Charleston is healthier than some of its rural neighbors, but he said the city still needs help.
"We're relatively doing better than a good bit of the rest of the state, but comparatively, South Carolina continues to rank near the bottom of a lot of lists nationally," he said. 
The Blue Zones Project in Charleston will focus on city residents, but Tecklenburg asked organizers to include some of the ZIP codes that "touch" the city limits — many of which include largely black communities. 
"I know it's important to include those so that the project is really inclusive of our community and would show the benefits where it's most needed," he said. 
Black leaders in Charleston, including the chief diversity officer at the Medical University of South Carolina, have participated in planning meetings for the Blue Zones Project, but a photo of the initiative's local organizers included in an official report showed all of them were white. 
'Extremely high amount'
Susan Johnson, the director of health promotion at MUSC, who has so far organized the Blue Zones Project in Charleston, said she anticipates the cost will mirror a similarly sized Blue Zones Project in coastal California — about $10 million over four years. 
In other cities, the cost is apparently much higher. An editorial published by the Dallas Morning News last year indicated the Blue Zones Project in Fort Worth will cost $50 million. 
"Because the proposal is confidential, I can't give you a specific number," Johnson said. 
She explained that funding proposals are currently under consideration by several organizations. She hopes to make an announcement by the end of May that the project is officially moving forward. 
The money donated locally will be used to hire staff for the Blue Zones Project, lease a space to launch the initiative, host events and pay for "an enormous amount of PR and media marketing," Tony Buettner said. 
That was money organizers in Lebanon, Oregon, decided in 2017 they couldn't afford. 
"I don't remember the exact amount, but I know it was an extremely high amount," said Shelly Garrett, the president of Lebanon's Chamber of Commerce. "It was a sales pitch. There was no question about it." 
Organizers in Lebanon pulled out of the Blue Zones Project last year amid concerns about costs. Three Iowa communities recently dropped Blue Zones, too, according to a local news report, because the project became too expensive after a large health insurance company chose not to renew its investment.
These cities might be anomalies. Tony Buettner said that thousands of communities have expressed interest in launching a Blue Zones Project but the company vets each request and only approves those projects it deems will succeed. Charleston, he said, offers a prime opportunity. 
"Charleston has demonstrated profound leadership and buy-in ... and is ready for this transformation," he said. "We couldn't be more excited."