Ann Morton has been in Greenville real estate for over two decades, and she'd never seen anything like it. The home was an investment property located in a redevelopment area, a gut job with no kitchen or bathroom. Her team listed it for $75,000, and there would have been high-fives all around had they gotten full price.
But they didn't get the list price—they got over $25,000 more.
"I was like, what am I missing? Is there gold buried under there?" said Morton, a Realtor with Keller Williams Greenville Upstate. "And that's in a redevelopment area that used to be government housing. But from gated communities to redevelopment areas, it's happening in pockets all over."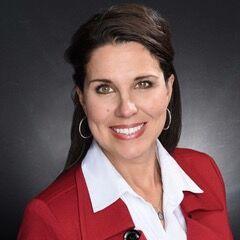 Welcome to the red-hot world of real estate in Greenville, where available homes are low, prices are high, and closing a deal can require pouncing before the property even officially hits the market. Home inventory in the region was down nearly 20 percent in February from the year before, according to the Greater Greenville Association of Realtors, this after a 2020 where inventory was down as much as 30 percent.
Not surprisingly, that scarcity has translated into higher prices, with sellers getting 98.8 percent of list price, and GGAR reporting that the median sales price in February was up $25,000 from the year before. In many cases prospective buyers face multiple offer situations, and a final sales price more than what the home was listed for.
"We're in a wonderful city where people want to live, and there's going to be some good and bad that go with that," said Jacob Mann, the top sales associate in the state last year for Greenville's Coldwell Banker Caine. "You need a good agent to partner up with, and to trust in that advocate to make it happen. You need to be ready to see a house at 11 a.m. that hit the market at 10 a.m., and you have to have a strategy in place that's going to win."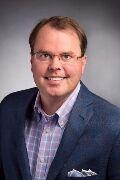 Textile town to destination city
Once a former textile city with a desolate Main Street, metro Greenville was transformed by the arrival of major corporations like Michelin, BMW, Lockheed and General Electric. The result is a vibrant and award-winning downtown, a natural wonderland of rapid-strewn rivers and Blue Ridge peaks, and an enviable quality of life. And along with it, a population that has ballooned.
Over 7,000 people migrated to Greenville County in 2019, 10 times more than a decade earlier, according to the Greenville Area Development Corporation. The region is now home to roughly a million people, with the county's population growing about 1.5 percent each year. And all of those residents need somewhere to live.
"We are a destination now, not just for young professionals moving here to start families, but also for retirees," Mann said. "We don't have the elements the coast has, we don't have the challenges some of the big cities have. We have people relocating here and staying here, and then their families fall in love with it when they visit. I get phone calls from peoples' relatives who have come for Thanksgiving, and I'm showing them a house the next day."
Those houses, though, are becoming harder to find. "We are walking through an all-time low in my career, and as I read the data, probably a historic low in the past 40 years," Morton said. "I think the lowest it's ever been was probably in the early 80s. But it is really something. I spend a lot of time sitting down with my clients, showing them the numbers in the MLS, so they can get a sense of really how scarce the inventory is in the housing market."
How scarce? In a stable market, Morton said, the Greenville area's MLS—the largest in South Carolina—should show somewhere between 7,000 and 8,000 available properties. According to GGAR, the number of homes for sale in February was 3,009. When Morton searched last week for a client seeking a condo or detached single-family dwelling, she found a mere 1,350 options available.
"And that's without putting a price point on it," she added. "That's without putting an area on it. That's without breaking it down to square footage. So when you say we should have 7,000 to 8,000 properties to look at, and there are under 1,400, that's a scarce market."
For buyers, the result can be anxiety and frustration. They can face competitive, multiple-offer situations that drive the price out of their comfort zone. They may have to compromise on size, location, or upgrades. They may not get repairs the sellers would normally make. Many of Morton's clients are now waiting to sell their existing homes until after they close on their new houses—risking paying two mortgages for a time, to cover themselves in case their new home falls through.
Likewise, some potential sellers are hesitant to put their current homes on the market, for fear of finding nowhere else to go. "Sometimes you have to take a chance and say, if it's meant to be, something will pop up when we're under contract," Mann said. "Otherwise, I'm going to pack my stuff in storage, rent a condo downtown, and wait for the right one."
'A battle to get in the house'
For Greenville, the current inventory crunch is the result of a perfect storm—an alluring city offering a high quality of life, continued corporate investment, near-record low interest rates, and a pandemic that's led many Americans to seek larger homes. The low inventory is felt most acutely in homes priced between $200,000 and $400,000, Morton said.
"It's just a battle to get in the house," she added. "I used to tell buyers, it's my job to negotiate and try to get the best for you that's a win-win. Now I've tell them, it's my job to get you a house. And you've got to be creative in your offer, and be different, and be bold and look solid with that seller. It's so important just to get the house."
Available homes can also be most scarce in established, tree-lined neighborhoods such as Chanticleer and Alta Vista. MLS searches right now, Mann said, often turn up abbreviations like TBB (to be built) and UC (under construction). And while Greenville has seen an uptick in condo development spurred by young professionals and retirees, "that doesn't really help a family with two kids looking for that school district they want to be in," Mann added.
Continued development along the I-385 corridor will help alleviate some of the inventory shortage, as will the likelihood of more homes in forbearance coming online over the next 12 to 18 months. "When those homes start hitting the market, I think we'll start seeing a shift and things will be more managed because we'll have some more inventory," Morton said. "While I hate seeing a stress sell on anyone, I welcome the inventory being increased to calm this market."