There's a wrought iron fence supported by brick pillars, a wooden gate across the slim driveway, and a dense stand of trees preventing curious onlookers from getting even a glimpse of what's on the other side. Indeed, those traversing this stretch of Greenville's North Main neighborhood may never know they're passing one of the few Southern homes designed by America's most famous architect.
Deep in the trees sits Broad Margin, designed by Frank Lloyd Wright and built in 1954. According to the National Register of Historic Places—to which the private residence was added in 1978—the home was constructed so it could not be seen from the street, with a sloping roof that makes the house seem to rise out of the earth, and walls, ceilings, and even some items of furniture made of cypress. One of just two Wright homes in South Carolina (along with Auldbrass Plantation near Yemassee), it's also the crown jewel of a Mid-Century Modern movement in Greenville that continues to add devotees today.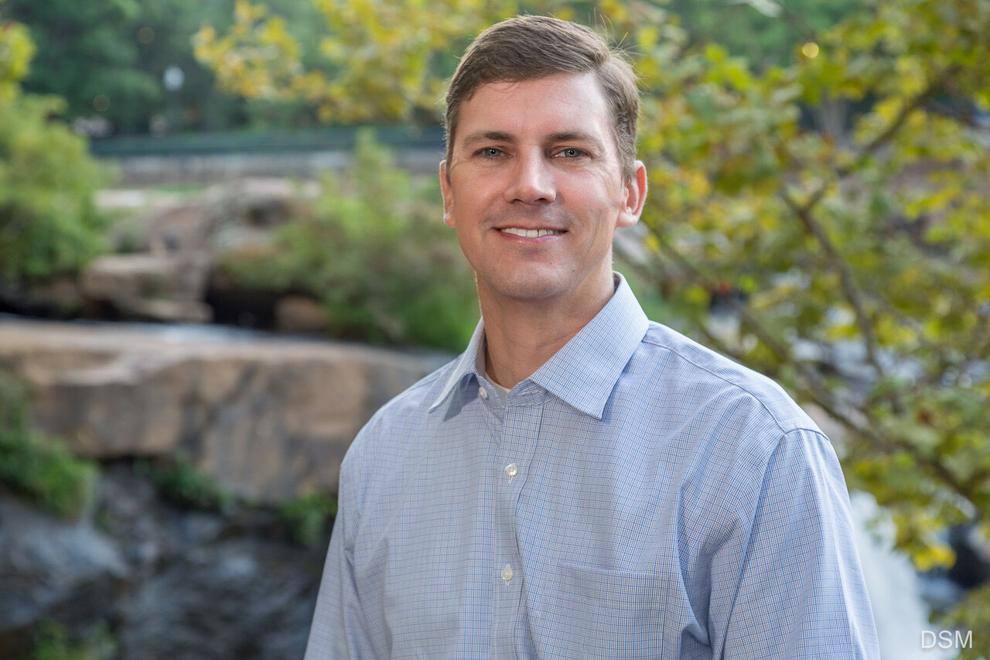 "Almost every client who we've done anything for in that style has had a love for it," said Steve Carson, partner with Carson Speer Builders, whose full restoration of a 1956 Mid-Century Modern in Greenville earned national acclaim. "Almost always, a Mid-Century Modern style is what they want. That's what they've sought out. Very rarely is there an 'OK, we might do that.' It's a very specific market, it's a very specific client. It has its own little genre, and the people in that niche love it."
Defined by their clean lines, huge windows, geometric shapes and minimalist interiors, Mid-Century Modern homes are most famously found throughout Palm Springs, Calif., or in Wright hotspots in Illinois and Wisconsin. But Greenville has developed something of a reputation as an under-the-radar place to find "MCMs," with the website Livability.com naming it in 2020 as one of the seven best places outside of Palm Springs to locate Mid-Century Modern homes.
"People are looking at these as pieces of art, and saying, 'We want to secure this.' They don't want to go in and bastardize the house. They want to improve upon what's already there," said Drew Torres, a Realtor with Joan Herlong and Associates Sotheby's International Realty, who's sold four MCMs this year. "It's very cool to see. The people who purchase these homes, they incorporate the old with the new stunningly well. They respect what's been done in the past, and add modern features the make the house more livable, more safe, and more conducive to that individual's lifestyle."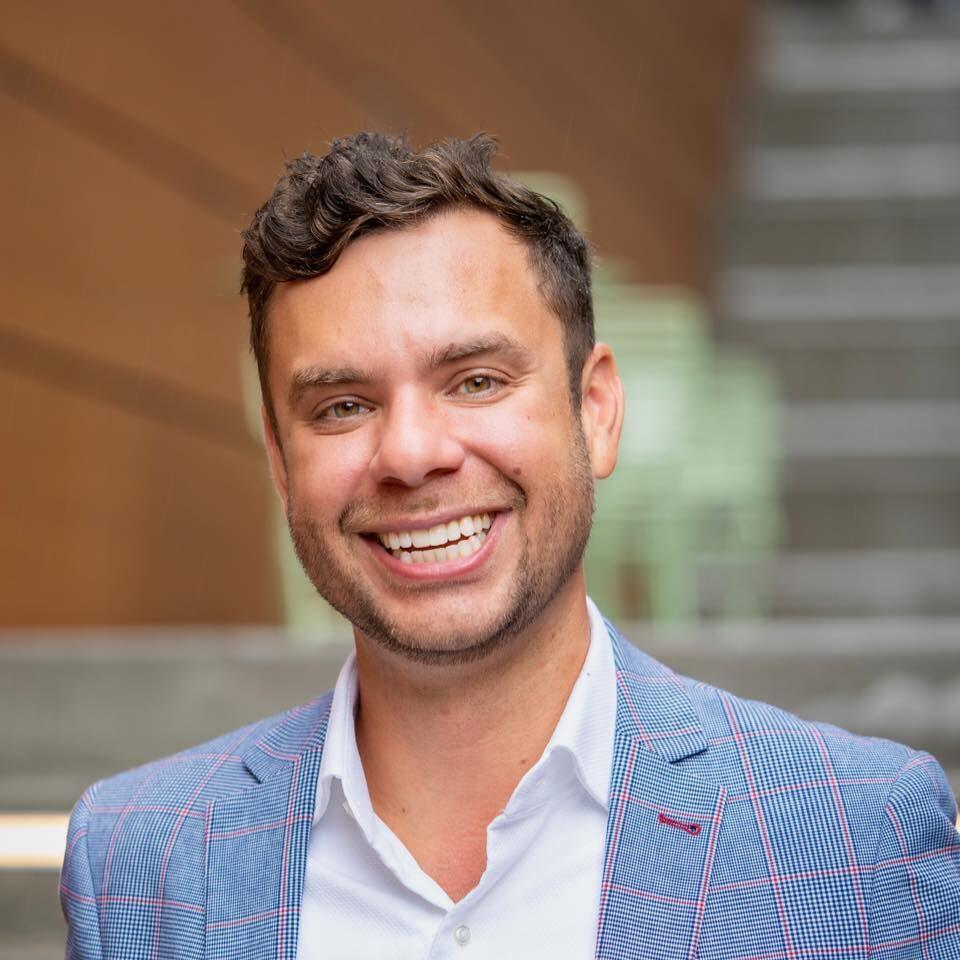 North Main, Botany Woods and beyond
Although Broad Margin at 9 West Avondale Drive is the landmark Mid-Century Modern home in Greenville, it's far from the only one. There's another next door at 7 West Avondale, a redwood with decks extending from each of the three levels at the rear of the home. Over in Botany Woods, there's 305 Botany Drive, a two-story home built into a hillside with a full wall of floor-to-ceiling windows facing the front yard. Back in North Main there's 108 Morningdale Drive, where a stairway from the split foyer leads into a vast, open living and dining space.
In The Ridges at Paris Mountain, a Mid-Century Modern home at 6 Windfaire Pass Court built in 2013 by Turkel Design—a Boston firm known for its MCMs throughout the Northeast and on the West Coast—sold Sept. 1 for $1.25 million. And on Chick Springs Road in Greenville, there's the gleaming, meticulously restored 1956 Mid-Century Modern home that had was vacant and deteriorating until
Carson Speer worked its magic in 2018. New cypress siding was milled to match the original wood, a custom epoxy blend was used for interior floors, and original items such as light fixtures and the front door were reconditioned for reuse.
"It had been in pretty serious disrepair. Anything you could imagine, it had wrong with it—structural problems, water damage, termites," Carson said. "But the clients were absolutely in love with the house and the Mid-Century look and feel. It cost more to renovate it than it would have to tear it down and start over. And ultimately, I think it was a good idea."
Prior to around 2016, Carson said, his firm wasn't getting calls to restore Mid-Century Modern homes. "They were being gutted out or converted to something else," he added. MCM renovations aren't for the meek; not only can they be costly, but because the home design is so specific, even fixtures and furnishings have to fit inside that same architectural box. But to those who love them, they're worth the time and money, and viewed as much as pieces of art as they are places in which to live.
"Pretty much everything from the walls in is something that can be fixed down the road," Torres said. "A lot of these folks purchasing these houses aren't moving into them right off the bat. They're doing extensive renovations, bringing in trusted architects and tradesmen to update the house to current standards before they even move in. I know a lot of Mid-Century nuts, they see one get sold and they worry what's going to happen. But you are going to see dumpsters in front of them. The people who are purchasing these homes, they're taking care of them. I can promise that all the owners love and respect and appreciate the architecture."
A buttoned-up, yet free-flowing city
It was a pair of sisters, Charley and Gabrielle Austin, who commissioned Wright with building Broad Margin, whose name was taken from a passage written by Henry David Thoreau. But even though it's one of less than 20 Wright designs in the South, it's hard to credit Broad Margin for inspiring the construction of other Mid-Century Modern homes in Greenville; you can't even see it from the street, after all, and even more recent photographs are difficult to find. The home is exceedingly private, and according to Zillow was last on the market in 1997.
So what sparked construction of all the other MCMs in North Main, Botany Woods, Green Valley, Sherwood Forest, Paris Mountain, and elsewhere? While Charleston and Columbia have countless 1960s ranch homes, the unique architecture of Mid-Century Moderns is far more difficult to find. In Greenville, there are two more new ones going up on Windfaire Pass Court on Paris Mountain with list prices of $1.86 and $1.985 million, and another of similar style being built in Parkins Mill for $509,900.
"Greenville is a conservative market, but the spin is just different," Torres said. "We aren't Asheville, we aren't Charlotte. We are a hodgepodge of all these things, and it makes it a really great melting pot of folks who have impeccable tastes, who are willing to think outside the box, who appreciate quality, but also want it wrapped in very unique and beautiful architecture. So I think it speaks more to our market and the people who live in this market than anything else."
MCMs can be "polarizing," Torres added, and their sharp angles and interior minimalism isn't for everyone. Mid-Century Moderns often appeal to single professionals, in particular physicians and engineers. For those using a mortgage, MCMs can sometimes be tricky to appraise, given that so much of their value lies in the architecture rather than the nuts and bolts of the house itself. But the homes certainly have a market, evidenced by how they routinely go over asking price even if there's renovation that needs to be done.
"We have this very buttoned-up yet free-flowing feel in the area, and that leads to bringing in those freethinkers who can throw a half a million or $1.2 million at a home and appreciate it for what it is," Torres said. "These houses are time capsules, and there are people who have the desire and the funds to preserve them."