The Hartness neighborhood on Greenville's Eastside is welcoming new residents: 100 chickens.
The flock of fowl will be part of an expansion of Hartness' agricultural efforts, introduced in July of 2021 with the first phase of the community's farm. The expansion will see the addition of over 100 chickens for egg production, the installation of a new production garden and greenhouse, and the launch of a crop share program for community residents. The farm will also broaden its array of crops to include cucumbers, leeks, collards, onions, eggplant, squash, radishes and several varieties of kale, tomatoes, beets and carrots.
"The Hartness Farm has come a long way since it launched last summer and I am very proud of all we have accomplished to reach this next phase and further the Hartness family's vision for a residential farm amenity that also gives back to Greenville," said Stephen McRae, manager of Hartness Farm. "Great care has gone into growing food on the farm, and we are excited for people to soon enjoy the results of our work."
P. Allen Smith and Associates, a nationally renowned expert in conservation and sustainability, and Hartness town planner Lew Oliver designed and programmed the Hartness Farm in collaboration with McRae and Mill Village Farm, a local non-profit organization. The farm began with four 50-foot by 50-foot plots available for use by residents and Tanner Marino, the community's executive chef.
A former family estate of the Hartness family, the Hartness community was started in 2016 and quickly became known for its striking residential architecture and sweeping green spaces. The 449-acre development also has plans for a 73-room hotel to open later this year.
Greenville hotel occupancy rate rises
Hotel occupancy in the Greenville area rose to 72.08 percent over the first quarter of 2022, with 711 rooms currently under construction, according to a new market report by the commercial real estate firm Colliers South Carolina.
Among South Carolina metro areas surveyed, Greenville's occupancy rate in the first quarter was second-highest in the state behind the 75 percent of Charleston, Colliers reported. Greenville's average daily rate in the first quarter of $99.37 was also the lowest among Palmetto State metros examined, with Hilton Head on the opposite end of the spectrum at $229.70.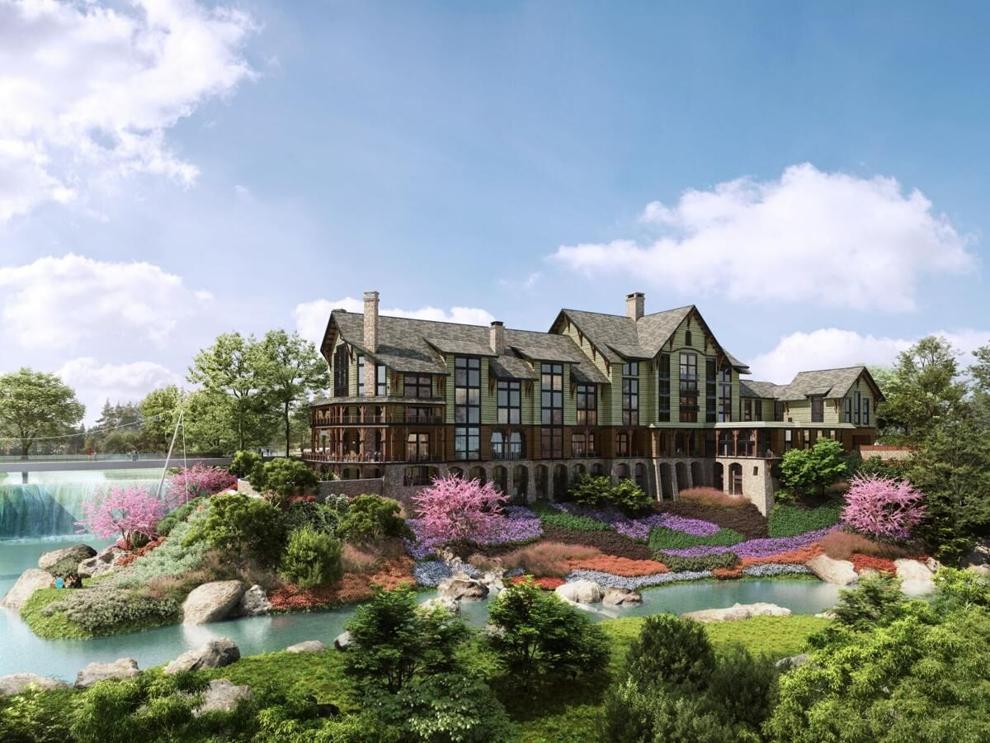 The 711 rooms under construction in the Greenville market include 187 at the Grand Bohemian Lodge scheduled to open sometime during the second half of 2022. Greenville's occupancy increased largely due to in-person business and leisure travel, a stark difference from the primarily seasonal travel that drove down first-quarter occupancy rates in Hilton Head (61.62 percent) and Myrtle Beach (57.57 percent).
Statewide, the occupancy rate of 66.83 percent and average daily rate of $126.74 both increased year-over-year. That heightened demand in South Carolina exists despite hotel operating expenses increasing 20 to 30 percent over pre-pandemic levels, largely due to staffing challenges, Colliers reported.
Upstate sees double-digit price increases
Greenville and Spartanburg were both among the 70 U.S. metro areas where single-family existing home sales prices increased by double digits year-over-year in the first quarter of 2022.
The Greenville-Anderson-Mauldin area saw prices rise 17.1 percent to a median of $300,100, according to a report by the National Association of Realtors. In Spartanburg, prices increased 15.3 percent to a median of $258,500. The metro in South Carolina seeing the biggest increase was Myrtle Beach, whose 28 percent year-over-year increase (to a median price of $342,000) ranked ninth nationally.
Nationally, the median sales price of single-family existing homes rose 15.7 percent to $368,200. The top areas with the highest year-over-year price gains were Punta Gorda, Florida (34.4 percent); Ocala, Fla. (33.8); Ogden, Utah (30.8) and Lakeland-Winter Haven, Fla. (30.1). Greater San Jose, Calif., remained the nation's most expensive place to live with a median sales price of $1.875 million, up 25 percent from the first quarter in 2021.
"Prices throughout the country have surged for the better part of two years, including in the first quarter of 2022," said Lawrence Yun, NAR chief economist. "Given the extremely low inventory, we're unlikely to see price declines, but appreciation should slow in the coming months."
Dollar General among Earle Furman deals
The purchase of a Dollar General location in Mauldin was among the recent notable commercial real estate transactions announced by the Greenville-based firm NAI Earle Furman.
Peter Couchell and Robert Schmidt of Furman Capital Advisors, the investment services and capital markets division of NAI Earle Furman, and Jake Van Gieson of NAI Earle Furman represented the buyer in the purchase of the Dollar General at 741 East Butler Road in Mauldin from DPR Management of SC. Couchell and Schmidt also represented the buyer in the purchase of a 19,742-square-foot shopping center at 1616 Woodruff Road in Greenville from Randolph Property Group.
Couchell, Schmidt, and Andrew Babb and John Bauknight of NAI Earle Furman represented the seller in the sale of an 18,000-square-foot office investment property at 104 North Daniel Morgan Ave. in Spartanburg. Jake Van Gieson of NAI Earle Furman represented buyer Warrior Grove LLC. Couchell, Schmidt and Geoff Beans of NAI Earle Furman represented the seller in the sale of a retail investment property at 200 North Main Street in Greenville to Ivey's Underground.
Couchell and Schmidt also represented the seller in the sale of a retail investment property on Cochran Bypass in Chester, while Van Gieson represented buyer Woody Fork. In Greenville, Tyler Whims represented buyer West Village Holdings in the purchase of a retail property at 1450 Laurens Road in Greenville from Jack Frasher Jr. In Boiling Springs, Keith Jones and McNeil Epps represented seller Alarm Monitoring Center in the sale of a retail property located at 101 Builders Court to Exceptional Child Academy.
On the leasing font, Grice Hunt, Clay Williams and Will Coker represented the landlord, in leasing a 647,785-square-foot industrial building in Greenville. The trio also represented the landlord in leasing a 42,888-square-foot industrial building in Fountain Inn, while Andrew Babb represented landlord, West End Properties in leasing a retail property at 149 South Daniel Morgan Ave. in Spartanburg to El Paso Mexican Grill.
Industrial lease leads Colliers transactions
Garrett Scott, John Montgomery, Brockton Hall and Dillon Swayngim represented Collett Industrial in the lease of a 294,840-square-foot industrial space in Greenville to Thermo King, leading recent notable transactions announced by the Upstate commercial real estate firm Colliers South Carolina. The lease at Willimon Industrial Park includes expansion rights up to 589,680 square feet.
Elsewhere, Taylor Allen, Brantley Anderson and Bailey Tollison represented Somera Road Inc. in the sale of a 73,976-square-foot office building at 400 Brookfield Parkway in Greenville to Greenville Classical Academy. Richard Barrett represented Peter Weisman/Kinney Hill Associates in the lease of 15,200 square feet of industrial space at 100 Corporate Center Drive in Spartanburg to Airline Hydraulics Corp. And Frank Hammond represented MTC Federal Credit Union in the leasing of 9,000 square feet of office space at 201 Brookfield Parkway in Greenville.
Allen, Anderson and Tollison also represented Cranial Technologies Inc. in the leasing of 3,215 square feet of office space at 1003 Grove Road in Greenville. Scott, Montgomery, Hall and Swayngim represented NWH Properties in the sale of 140.25 acres of land on Augusta Road in Piedmont to SunCap Property Group.
Scott, Montgomery, Hall and Swayngim also represented First Citizens Bank and Trust in the sale of 70 acres of land on Ferry Road in Gaffney to Cherokee Real Estate Partners LLC. The same foursome also represented Meadowcreek Gaffney LLC in the sale of 8.15 acres of land on Commerce Drive in Gaffney.