GREENVILLE — Early Friday morning before Labor Day, Curt Evatt spotted a new listing for a house on Lake Keowee.
He excitedly messaged his real estate agent, Kevin Cope, knowing he needed to move fast to grab the first showing. Cope called back to say they got a showing but it wouldn't be until 4 p.m.
Six others had already set up appointments that morning.
"It's crazy," Evatt said. "I've never seen anything like it."
Evatt booked a second showing on Saturday, mulled over the big purchase over the holiday and put in an offer on Tuesday. As soon as word got out other offers flooded in, but Evatt's prevailed.
The lakes region — Lake Keowee and Lake Jocassee, bordered by Oconee and Pickens counties, in particular — saw its best year ever in terms of home and lot sales. With the pandemic driving up the value of open space and pushing loan interest rates down, out-of-towners sought homes to stretch their legs and locals looked for nearby vacation options, according to real estate agents.
"Pretty much every realtor I know around the lake, we all had record years," said Mike Roach of Top Guns Realty. "Our biggest problem now is low inventory."
Roach and his business partner and brother, Matt, started last year with 220 waterfront home listings and ended the year with just 17. The limited inventory means that sellers are getting a premium price. The average selling price was $1 million, Roach said.
Justin Winter of Justin Winter Sotheby's International Realty, said his company's sales for lake communities tripled last year compared to the previous year. "2020 smashed our previous record from 2019," he said. Winter's team has been the top selling team on Lake Keowee since 2009. 
The boom in Lake Keowee real estate sales is an example of a larger trend in increased sales across the Southeast as the pandemic squeezes people out of larger cities and colder environments.
Total home sales in the state topped 100,000 for the first time ever last year, representing a 2.4 percent increase from the previous year. Home starts were up a stunning 20 percent in the Upstate in 2020 and are expected to go up another 20 percent in 2021.
Joan Herlong, of Joan Herlong and Associates Sotheby's International Realty, said her company's sales tripled in 2020 as the pandemic pushed people to look for more space and warmer weather. Herlong's agency is based in downtown Greenville but recently announced it was expanding in Clemson to better serve customers in the lakes area.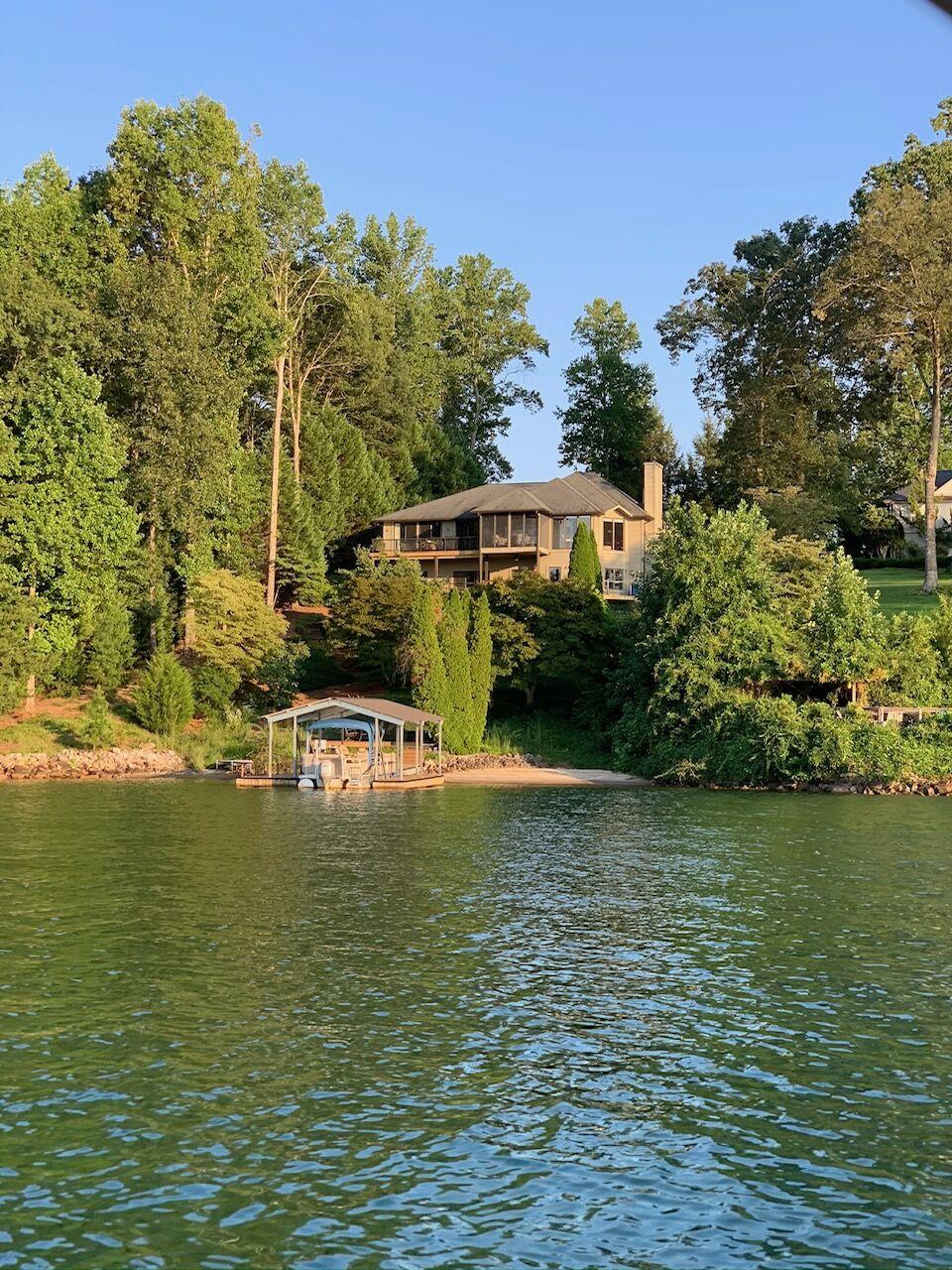 "I don't care how nice your four walls are, you want someplace else to go without getting on a plane," said Herlong, who was the number one sales agent in Greenville by volume from 2010 to 2019 with sales of $294 million, according to multiple listing service (MLS) data.
The Cliffs, a collection of luxury residential mountain and lake club communities near Lake Keowee, Asheville and the Blue Ridge Mountains, has been popular with people from out of state. Lauren Buckland, the broker-in-charge, said they typically have about 50 listings but are down to just six for the lakes area.
"In 2020, we saw a lot of people faced with shutdowns and they suddenly had the ability to choose wherever they wanted to live," said Buckland.
Lake Keowee is attractive to people because it has South Carolina's trademark warm weather, as well as clear water, mountains, easy traffic, new infrastructure, hospital options, shops and a relaxed lifestyle, said Evatt, who is working on renovating his lake house. Despite the influx of people moving there, he said it doesn't feel crowded.
"You can go out on the lake Monday through Friday and it's like a private lake," he said.
Agents said those moving to the area are divided evenly between people in nearby cities like Greenville, Charlotte, Atlanta, Columbia and Asheville who want a vacation home, and out-of-towners who want a primary residence. The number one state people move from is Illinois, while other popular states include Ohio, Wisconsin, Minnesota and California.
Richard George moved from New Jersey to Lake Keowee last year due to lower property taxes, better weather and the cost of living. The inventory was so low that George, along with his wife and two daughters, ended up buying a lot instead. His mother-in-law also bought a place on the lake and struggled with the competitive market. And they aren't the only Northerners in town.
"Most of those in our neighborhood are from somewhere else, especially from Illinois," he said. "It's great. Lakes are places for folks to get away."
George said it is nice to be living at the lake where there's space to spread out and go out on a boat safely amid the pandemic. That's something he couldn't do in densely populated New Jersey or New York, where he worked. However, they were planning to move pre-COVID.
"Upon reflection, it looks like a genius move even though we kind of Forrest Gumped into it," he said.
The explosive market in the past year has been exciting for real estate agents in the area but the resulting low inventory could pose a future problem, particularly for newcomers in the industry, Winter said.
"The old saying goes, 'You can't sell out of an empty wagon,'" he said.