CLEMSON — Taking the back roads to avoid Clemson University traffic has become less of a time saver as vehicle counts add up along Perimeter and Old Stone Church roads.
Some relief is already underway with the university's $21 million Perimeter Road widening project, turning two lanes into four and adding walking paths along the outer loop of campus. But more changes are coming for commuters on U.S. Highway 76 as the city prepares for development.
Traffic along Perimeter Road increased more than 30 percent from 2015 to 2018, according to the university, up to 16,000 drivers making their daily commute to or through campus. Widening 1.2 miles of road from U.S. 76 to Cherry Road and adding a 10-foot-wide walking path should ease the current bottleneck.
Construction on Perimeter Road is on track to be complete in August ahead of the 2023-24 academic year.
Old Stone Church and U.S. 76 will look a little different in the coming years as construction of a 1,400-unit subdivision progresses.
Phase 1 of Kadera, a planned development on 350 acres stretching from Pickens County into Anderson County, faces Old Stone Church Road. Developers are designing an intersection realignment as Kadera's main access point will be a roundabout just off the intersection.
Ownership needs to be settled before developers finalize permitting plans, city engineer Nathan Hinkle said. During its March 6 meeting, Clemson City Council heard the initial proposal for the city to take ownership of 0.66 miles of Old Stone Church Road on the eastern side of U.S. 76.
Council did not immediately warm to the idea of owning it. Ownership would provide flexibility in connectivity to Dawson Park, which sits on the southwest corner of the intersection. It would also allow for installation of trails and sidewalks, adding to the walkability of Kadera and its parks, entertainment venues and shopping.
The project includes 1,440 new housing units, offices, restaurants, a 26-acre park and multiuse trails.
The city, university and the S.C. Department of Transportation are working together on intersection improvements at Cherry Road and Old Stone Church Road, a three-way stop that backs up dozens of vehicles in all directions during peak traffic hours.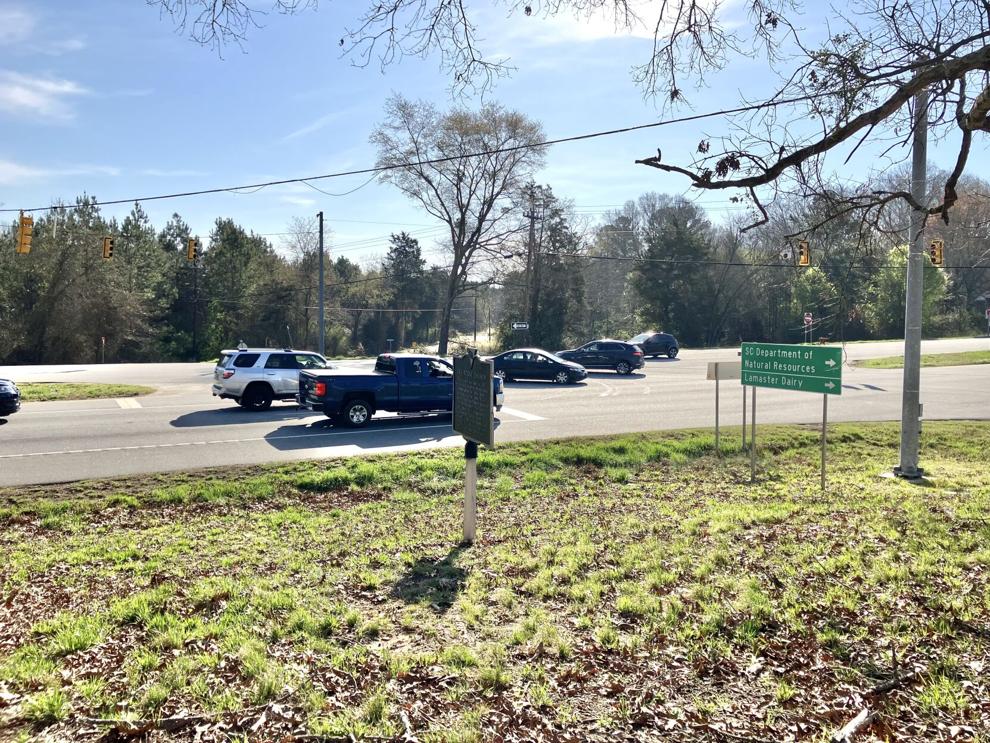 In February, the Clemson University Board of Trustees voted to give 0.64 acres of right of way to DOT for the project. Turn lanes, pedestrian crossings and multimodal pathways will be added, along with a traffic signal, university director of real estate Laura Stoner told the board.
An early 2022 estimate for the project was $1.5 million and Hinkle expects to put it out for bid this spring.
In a separate project connected to Perimeter Road, the university is moving Williamson Road — the street behind Memorial Stadium — to align with Old Stadium Road, creating an aligned intersection with a signal. Though it's more of a "phase 2" to the widening, university spokesman Joe Galbraith said it should also be completed by August.