Across South Carolina stage lights are dark, orchestras and operas remain silent, and art museums maintain shells of normal operations.
Coronavirus and the resulting shutdown of almost anything that draws a crowd has devastated the arts industry statewide. Venues large and small have been hit. Some may not recover. It may be a year or more before the curtain goes up on live theater. Those arts organizations that have reopened to a degree, like museums, see a fraction of normal visitors.
Budgets sliced. Employees laid off. Projects delayed. Even with federal loans applied for and local grants granted, arts organizations are scrambling to hold on. 
The state economy may well lose $1.2 billion this year that the arts normally contributes, a Brookings Institute report projects. When theaters or music venues are closed, local economies lose out on the synergy of diners, parking fees or shopping that foot traffic adds to towns large and small.
Without further help, the National Independent Venue Association said as many as 90 percent of independent arts operations may close forever.
"You know the old adage, 'The show must go on.' Well, this is one of those times when the show can't go on," said Graham Shaffer, technical director at the Greenville Theatre. "We just have to sit here until we can."
Some hoped for salvation via a federal coronavirus relief package that hasn't materialized. Now, the South Carolina Arts Commission has asked the state General Assembly to approve $3.8 million in nonrecurring funds to prop up the ailing industry until it can recover. Originally, the arts commission asked for that amount to help venues make repairs to aging buildings.
Now it just hopes to keep the buildings open.
Live entertainment venues were the first in South Carolina to close in mid-March when the pandemic arrived. They are likely to be the last to reopen. Their entire model, hundreds crammed together in one room for more than an hour, laughing or singing, has all of the hallmarks of a coronavirus super spreader event.
Though Gov. Henry McMaster has allowed venues to reopen for up to 250 guests, for most in the state it's not really an option.
Some, like The Peace Center in Greenville, are beholden to the schedules of traveling shows and musicians who haven't yet begun to tour again. Others, like small-town Pelzer's Mill Town Players, paid for rights to shows based on an expected number of seats they could sell. They would lose thousands of dollars at half-capacity, said Will Ragland, Mill Town's executive artistic director and lone employee. Canceling a show because someone got sick would bankrupt the nonprofit, he said.
And so, over the last two weeks, location after location postponed shows through the end of the year or until next spring.
Empty theaters, empty budgets
On a recent Friday morning Shaffer stood alone at center stage inside the empty Greenville Theatre on College Street. He worked on a set design for "The Producers," a show that would have premiered in October but has now been postponed until next summer.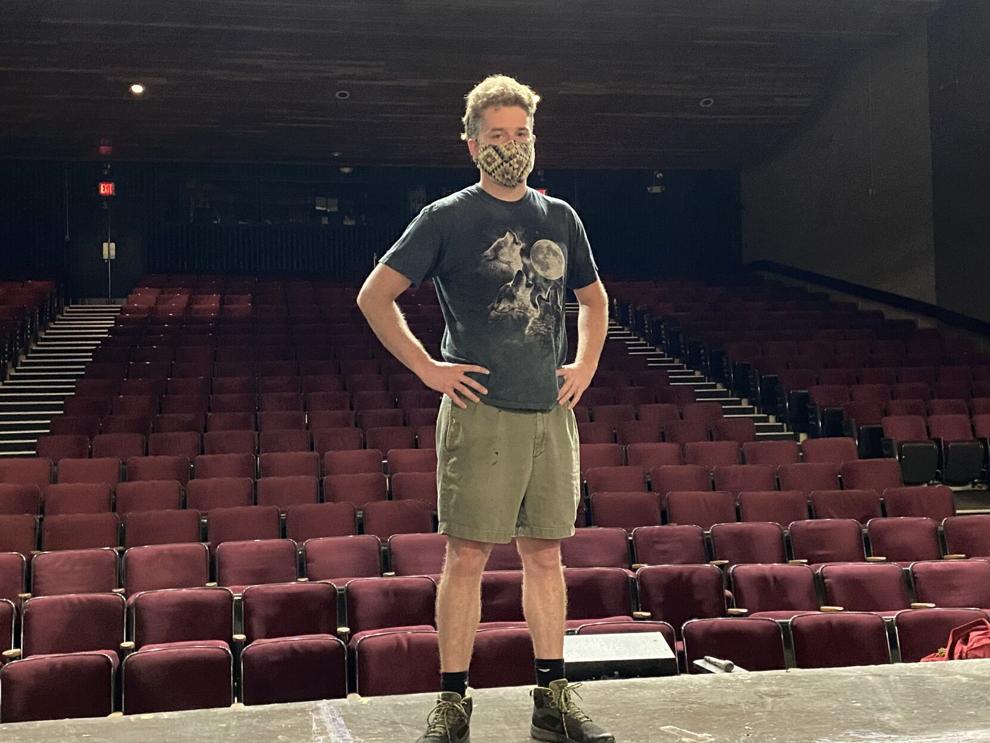 When the pandemic hit, Greenville Theatre was in full stride, midway through a run of "A Gentleman's Guide to Love and Murder" that sold well and featured ambitious technology and set design.
They shut down, thinking the state would shut down, the virus would pass and they'd reopen in July. But when the virus spiked and lingered, the summer shows were pushed until fall and then again until next year.
They weren't alone in moving from Plan A to Plan B, and now to Plan C.
"We shut down in mid-March and our next show will be in May, so it will be over a year with no product to sell," said Ragland of Mill Town Players. He also serves as president of the South Carolina Theater Association.
For a community theater that produces affordable shows in a small town in Anderson County, the loss of revenue has been crippling, he said. The theater leases a 1920 auditorium with 656 seats, but "we have a tiny lobby and tiny bathrooms and tiny aisles and tiny seats and a tiny stage," that isn't compatible with socially-distanced shows for an audience largely comprised of senior citizens, he said.
At just six years old with no endowment and with bills, debt and Ragland's salary to cover, he said he's looking at loans to try to bridge the gap until they can fill the house again.
"We're treading water, trying not to drown. Can we make it until May? That is the big question."
The same financial pressure has hit arts organizations statewide.
At the McCormick Arts Council at the Keturah, $75,000 of its annual $200,000 budget has been cut, said Heather McNally, the MACK's director of programs and development.
The Columbia Museum of Art sliced $1 million from its $6 million budget, said Executive Director Della Watkins.
The Peace Center in Greenville laid off its entire part-time staff of 100 employees early in the pandemic, then cut its full-time staff from 54 to 19 as the pandemic stretched into the summer and artists and shows canceled, said Megan Riegel, its president and CEO. Last week, The Peace Center announced its Broadway season would be delayed until spring. It has canceled or postponed more than 345 events since March.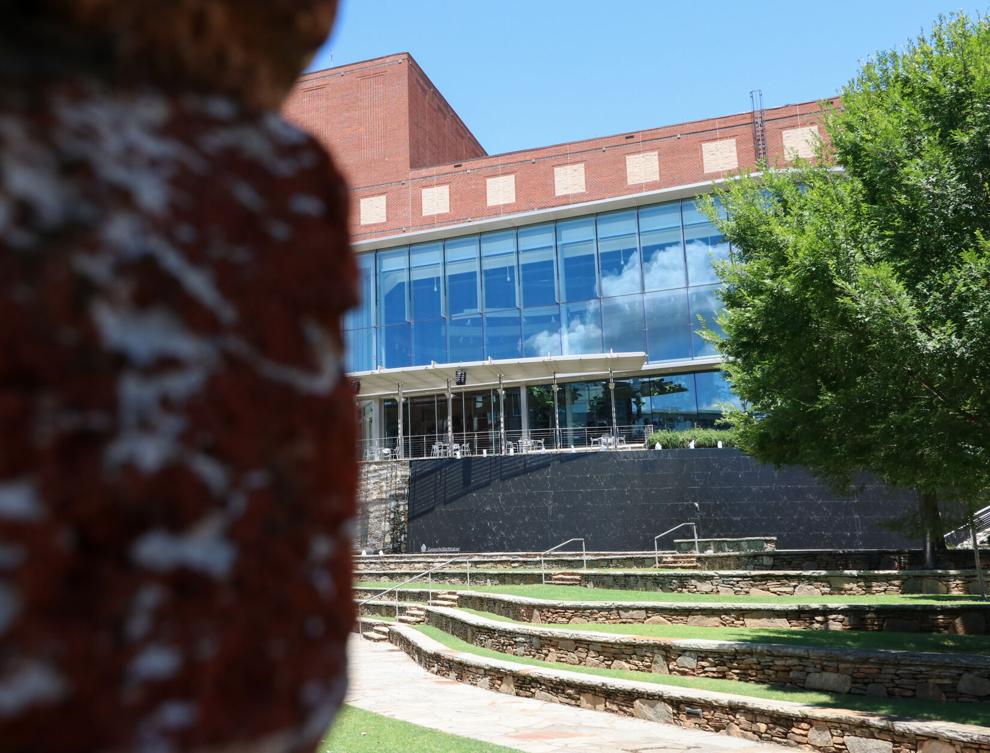 The Peace Center runs a $26 million annual operation. In weeks, its operating budget shrunk to $3 million, Riegel said.
"The world of arts and entertainment," she said, "has been brought to its knees."
What's been lost
The state arts commission is beginning to hear from arts organizations that are considering a permanent closure, said David Platts, the commission's executive director.
Losses are mounting and jobs are disappearing, he said, and those losses spiral outward with lost tourism dollars and tax revenue.
The arts sector contributes $9.7 billion to the state's economy, supports 115,000 jobs and contributes $269 million a year to state tax revenue, he said.
Of grantees supported by the arts commission this year, 77 percent reported losses totaling nearly $28 million, he said.
"Margins are tight for most practicing artists, but they are particularly so for arts organizations who employ many of those artists," he said. "As non-profits, even though the recommendation is to have funding set aside for a rainy day, the reality is that many don't — let alone for a stormy six to 12 months."
Unlike individual artists who can continue to create, show or sell online, it's much more difficult for arts organizations to create the same level of income virtually, he said.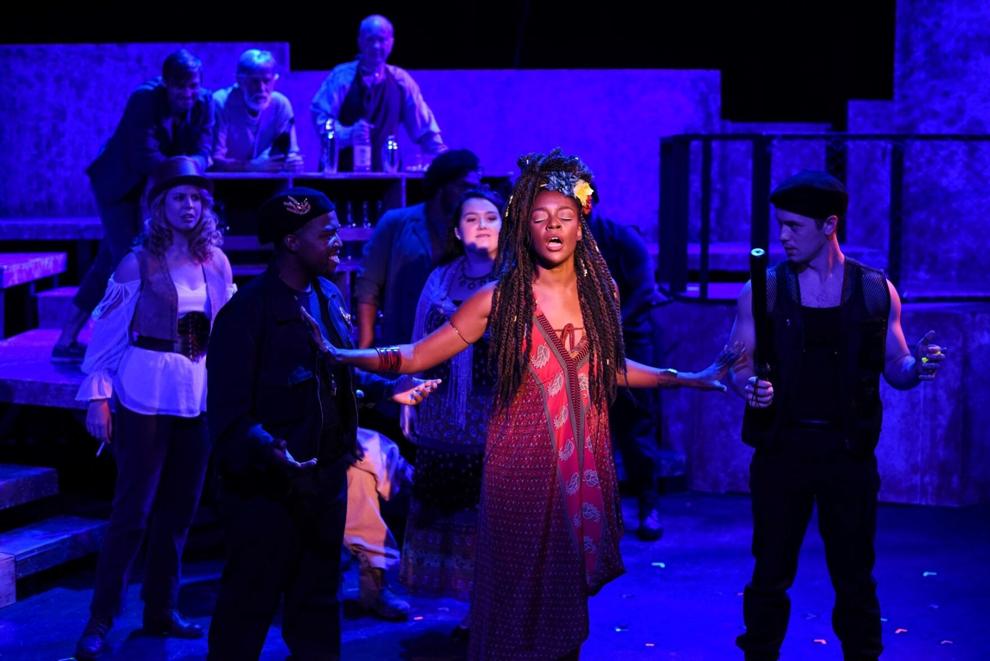 There has been some relief for arts organizations. Nonprofit arts groups were eligible for Paycheck Protection Program loans through the federal CARES Act. The National Endowment for the Arts distributed $400,000 in grants to South Carolina. Arts funding organizations in some places across the state have provided emergency grants.
"But most of that stuff is waning now," said G.P. McLeer, executive director of the S.C. Arts Alliance, an arts advocacy organization.
"A lot of these folks thought by September we'll be back, so they were able to dip into reserves, maintain as many jobs as they could, but now we're starting to see really hard decisions having to be made," McLeer said.
The arts sector's push for support comes as the state debates its 2020-2021 budget and how it will allocate $750 million in surplus funds.
For some places, a cash influx is needed just to keep the lights on. In rural McCormick County, the small but thriving McCormick Arts Council cut back its art lessons and summer programming. It also closed its local gallery and gift shop that provides income to the center and to local creators.
Many organizations have cut back to skeleton staffs, laying off uniquely skilled employees with no idea when or if they can be rehired.
At Greenville Theatre, 16 employees were cut to four, said Allen McCalla, the theater's longtime executive artistic director.
In Columbia, the arts museum shut down in March and reopened to limited hours in June. The museum still honored contracts for exhibits the museum hosted even though it was closed. But visitor numbers pale compared to pre-coronavirus levels, and the staff took pay cuts to stave off layoffs, Watkins said.
Some of the state's museums and galleries have been able to reopen but at a theater, like the regional Warehouse Theatre in Greenville, the loss has been felt greatest. Warehouse was in the third of four weeks producing "Hedwig and the Angry Inch," which would have been one of its top five selling shows ever, when the theater shut down, said Mike Sablone, producing artistic director.
It hasn't opened its doors since.
Warehouse Theatre has lost $400,000 in revenue this year. Since the theater pays its actors through the Actors Equity Association labor union, it won't reopen until the union determines the virus is under control, Sablone said.
More than likely, that means it won't reopen until a vaccine is widely available.
Pivoting online with a modicum of success
Arts organizations have tried to pivot online when they can. In one respect, it's a way to connect with patrons in hopes they will continue their support through the down time. In another, it's a way to create — to add entertainment, education and enlightenment to others in a long, difficult time.
Warehouse has started "Objectivity: From Clutter to Clarity with Mary Del Campo," what it is calling a humorous online, Zoom-based "experience." In the four-week, hour-long interactive show, participants attend an improv musical seminar and bring an object that they haven't touched since the pandemic started, Sablone said.
The Columbia Museum of Art started Museum at Home, which it has continued since it reopened. Centre Stage Theatre in Greenville is holding limited dinner fundraising concerts on its patio. The Peace Center plans to reopen Genevieve's, its indoor musical events space, for a dinner show with Maia Sharp on Sept. 17 with seating limited to 25 tables.
Most ambitious perhaps has been GLOW Lyric Theatre, which normally puts on a summer musicals and an opera festival that makes up the bulk of its programming and half of its revenue each year. It had to cancel its season, call each of the 125 people it hires to produce the three shows over seven weeks each summer and let them know the GLOW's 10th season couldn't go on.
The decision was life or death for the theater's future, because if they had brought in the cast and crew, paid for them to come to Greenville and then had to cancel, "there would be no GLOW Lyric Theatre," said Jenna Tamisiea Elser, artistic director.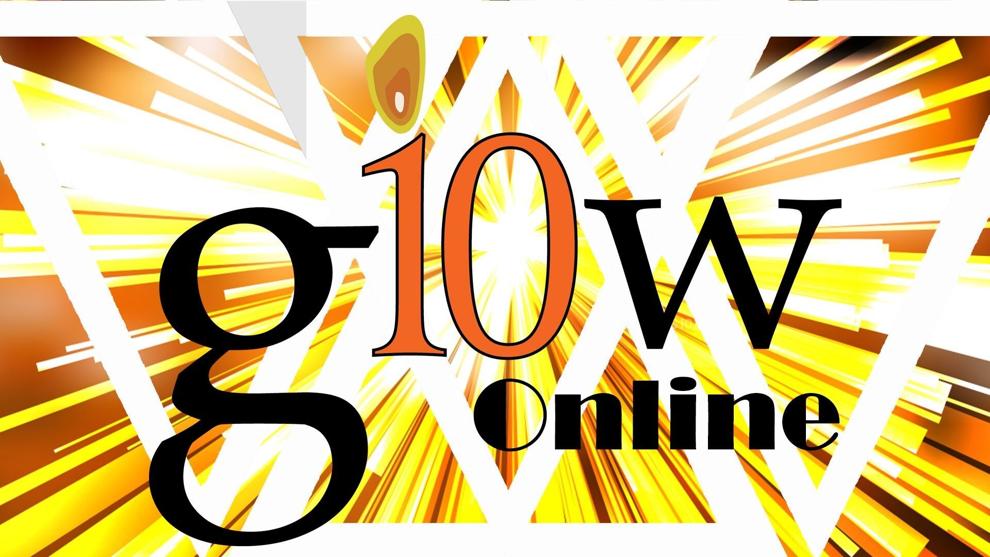 GLOW has created a series of online Live Reunion Telethons to highlight its singers, directors, stage managers and history. Livestreaming shows wasn't really an option but they've given participants an intimate experience so customers "felt like they were a part of our family." They raised about $1,000 per telethon, "which was huge for us," Tamisiea Elser said.
It's given GLOW hope that it can hold on long enough to put on a festival next summer.
In McCormick County, McNally said she is focused on making arts education programming integrated for online delivery.
"What do they say? 'Change only occurs in crisis,'" she said.
It's forced arts organizations to evolve, to create programming that will outlast the virus, she said.
"There's something healthy in that," she said. "I'm just hoping that includes the arts."