GREENVILLE — Spinx plans to redevelop the former The Cook's Station property on South Main Street in downtown Greenville's West End. 
Spinx Company — which is based in Greenville and operates gas stations, convenience stores and car washes — submitted an application to the City of Greenville Design Review Board to revitalize and renovate the building into a marketplace concept at 659 S. Main St.
The application introduced to the city is a "new Alternative Format business."
"The format seeks to primarily serve both pedestrian traffic and nearby downtown residents with quick service food offerings, prepared on-site, similar to their offerings at traditional Spinx formats," the application said.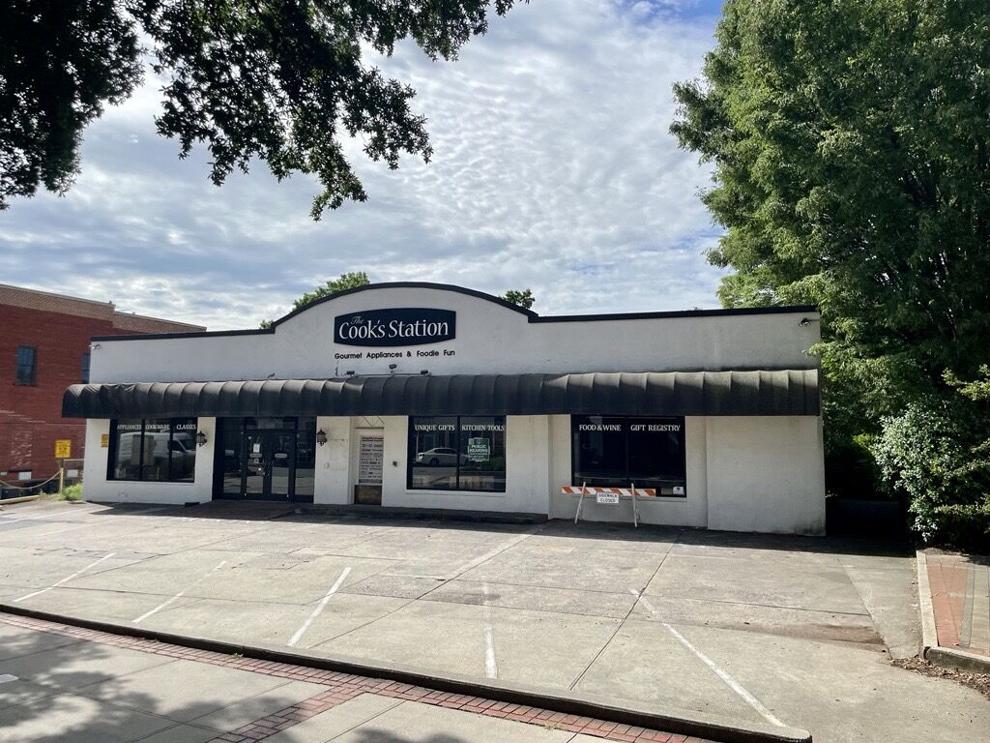 The shop will offer convenience and grocery items "provided in limited varieties." Beer and wine will be sold for on-premise consumption within the outdoor patio areas. 
Spinx is leasing the property from the Peter F. Cureton Jr. Foundation, a trust that owns the 0.5-acre land next to Smoke on the Water. 
The project will be heard at the June 1 meeting of the Design Review Board. 
For years, The Cook's Station used two West End buildings for its operations — one on South Main Street and another on Augusta Street. The restaurant moved almost three years ago to 515 Buncombe St.
The Cook's Station's building at 26 Augusta St. has since been transformed into the new location for the boutique Augusta Twenty. The second building is the one being turned into a Spinx marketplace.