The week of Thanksgiving is one of the busiest travel times of the year, and Greenville-Spartanburg International Airport anticipates 40,000 to 45,000 travelers from Nov. 23 to Nov. 28, GSP communications manager Michelle Newman told The Post and Courier.
Those numbers are creeping back to pre-pandemic levels. About 51,600 and 56,000 travelers went through GSP in 2018 and 2019, respectively. Approximately 29,000 passengers traveled through the airport during the week of Thanksgiving in 2020, a number significantly impacted by the pandemic.
More than 2.6 million passengers were served in total in 2019. In 2020, due to the pandemic, about 1.06 million people traveled through the airport.
The airport officially started offering nonstop flights to Nashville on Nov. 17 via Contour Airlines. On Nov. 24 from 10 a.m. to 1 p.m., Nashville-based musician Brian Ashley Jones will be performing for departing passengers. The terminal has been decorated for the holiday season.
Massive Greer facility sold for $119.5 million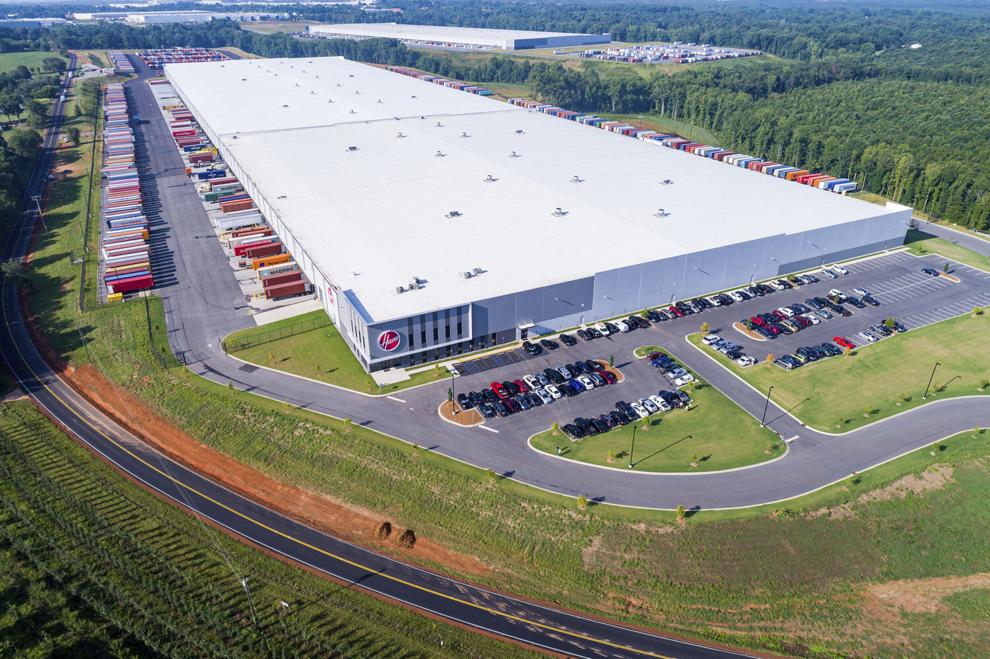 PRP, an investment management firm, bought a 1.4 million-square-foot distribution facility at The Cubes at Inland 85 in Greer for $119.5 million from Chicago-based real estate development firm CRG on Nov. 16. The facility is already fully leased to an affiliate of Techtronic Industries Co., a consumer products company included in the Hang Seng Index of top 50 largest public companies in Hong Kong. Techtronic's brands include Ryobi, Milwaukee, Hoover and more.
The Cubes at Inland 85 sits on a 324-acre site in Duncan and was completed in early November. The first phase of the building was a half-million square feet. Techtronic worked with CRG to expand the facility to its current size.
CRG worked with a Georgia-based real estate agency to execute the sale to PRP.
The building has 246 dock doors and 555 spaces of excess trailer parking. It is five miles from the Greenville-Spartanburg International Airport and four miles from Inland Port Greer, with rail connection to the Port of Charleston.
Quick Hits
The Hispanic Alliance, responsible for supporting Hispanic and Latinx communities in the Upstate, was named a 2021 Bank of America Neighborhood Champion. The alliance will receive a $50,000 grant from the bank and virtual leadership training on working in the nonprofit sector. More than 40 other communities across the U.S. will be invited into the champion program. Bank of America started the program in 2019.
A software company from Pickens County provided the Friends of the Reedy River with 25 hours of engineer consultation and coding time along with a year of hosting services to help the environmental group move the legal forms volunteers must fill out to an online platform. KeyMark, headquartered in Liberty, provided this to the group in an in-kind donation valued at more than $12,000. "While KeyMark can put a value on this in-kind donation, for us, having these forms digitized for online completion is invaluable," incoming president for the group's board of directors Scott Butler said in a statement.
On the move
Personnel announcements from around the Upstate.
Joe Gobbett, former broker-in-charge at Blackstream/Christie's International Real Estate, was promoted to Executive Managing Broker of SVN/Blackstream and Blackstream/Christie's International Real Estate. Gobbett has more than 40 years experience in the industry. Debra Owensby has ascended into Gobbett's previous position as broker-in-charge. Owensby, with more than 20 years of experience in the industry, was a former real estate agent at Blackstream/Christie's International Real Estate.
New to town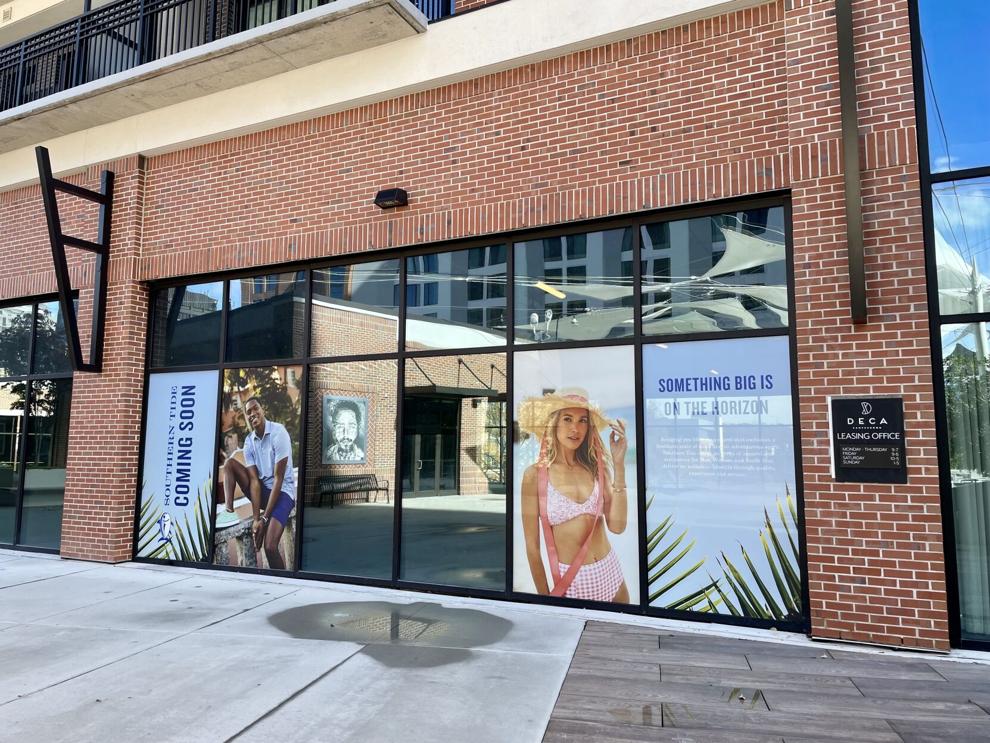 From restaurants to retail, here are new storefronts and businesses in the Upstate.
Southern Tide, opening in Camperdown: The apparel company that was founded in Greenville in 2006 has storefronts across the Southeast. Signs have been hung in the windows in the Camperdown development, advertising a new store. More information on Southern Tide's new location is to come. The clothing store will join Insomnia Cookies, a coming-soon Starbucks, the 196-room AC Hotel Marriott, 241 apartments and 150,000 square feet of office space in Camperdown. Southern Tide has another store at 200 North Main Street in downtown Greenville and a corporate campus at 84 Villa Road in Greenville.
That's all for this week. Email your thoughts, tips, releases and newsy bits to smirah@postandcourier.com.