Over the past five years, Greenville County dedicated $1 million each year to affordable housing. The agreement's timeline has expired and affordable housing advocates within the county are pushing for far greater funding.
Some County Council members say they recognize more urgency now to provide lower-cost housing options for residents who earn less than an average income.
Now, as the county's administrative team prepares its budget for the next two years, officials are grappling with just how much the county can afford to dedicate from tax revenue to ensure more affordable housing units can be built in the years ahead.
This comes as County Administrator Joe Kernell has said he will present a budget this year that includes a property tax increase for the first time in 28 years.
For the past five years, the county has dedicated $1 million to affordable housing through an agreement with the Greenville County Redevelopment Authority. Those funds have all been committed and have added 639 new affordable housing units in the county, said John Castile, GCRA executive director. Overall, the funding has been leveraged into $153 million in projects, according to GCRA, including rental housing, home ownership, down payment assistance, senior housing and transitional housing.
Even with those projects, the county and its core areas within the city of Greenville face a widening affordability gap brought on by the affluence and development driven by the city's popularity as a tourist destination and the county's attractiveness for jobs.
A religious-based coalition called Greenville Organized for Accountable Leadership gathered in March with more than 1,500 residents in attendance to make its request. GOAL asked for $10 million per year each from the city and county for affordable housing, said the Rev. Stacey Mills, GOAL's president. It is seeking one-third of that funding to pay for housing options for residents earning below 30 percent of the area median income, roughly $27,000 per year.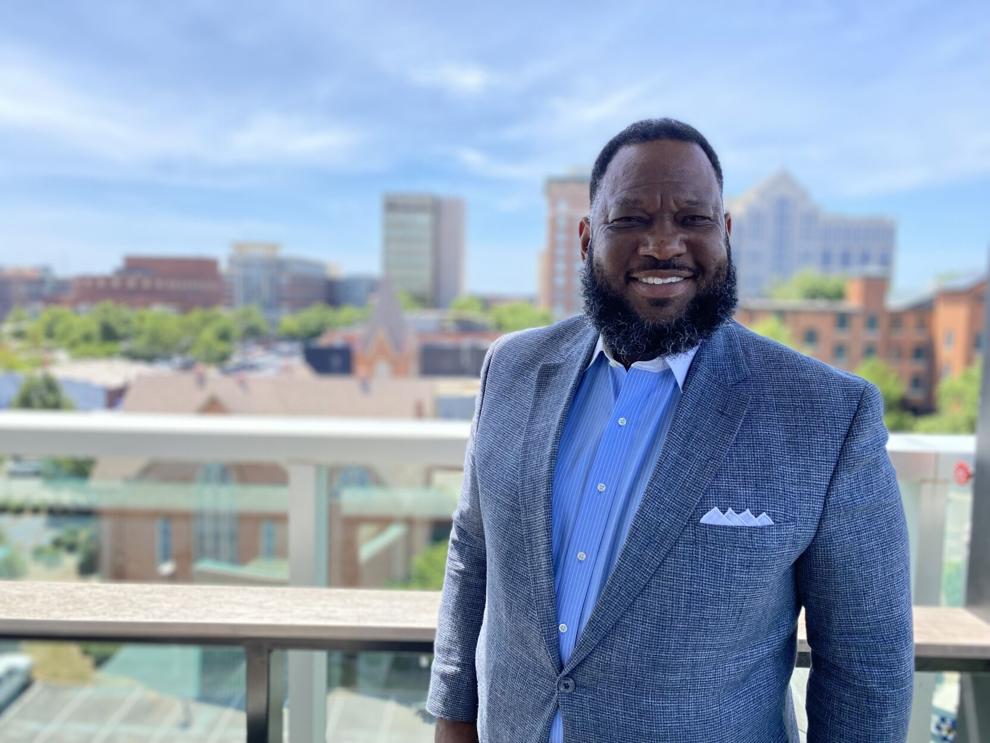 The request is rooted in the 2020 Greenville Affordable Housing Strategic Plan that calls for adding 10,000 new affordable housing units by 2030, Mills said. 
Based on construction costs and leveraging funds with other sources, it would take $20 million per year to reach that goal, which is how the group arrived at its request to both the city and the county, he said. 
The request comes as the county grapples with its own budget priorities, including infrastructure challenges, expected population growth and public safety.
"For many years, Greenville County has supported affordable housing, but we've reached a point of heightened urgency and expressed need for more affordable housing," said Councilman Butch Kirven, the council's finance committee chairman.
Kirven said the county must weigh its resources against its needs when evaluating how much it is asked to contribute to affordable housing. He said the county would do what it could if it was practical, reasonable and fiscally responsible.
"I can tell you it's not going to be $10 million per year," he said. "More spending in one area means less spending in another area."
Meanwhile, the city of Greenville is contributing $2.5 million each year for affordable housing and recently voted to support a $30 million bond through the Greenville Housing Fund to speed up the pace of affordable projects in the city.
The county is looking for ways to continue to support affordable housing in its new budget, said County Council Chairman Dan Tripp.
Liz Seman, council vice chairwoman, said she believes affordable housing remains a priority for County Council and supports the redevelopment authority's ability to leverage the county's funding and provide a return on its investment.
"I am also thankful for the community voices pressing the county and city on affordable housing as evidenced by the work of GOAL and the tremendous turnout at their Nehemiah Action event in March," she said.
Three members of County Council — Seman, Alan Mitchell and Ennis Fant — attended that event and pledged to work toward funding more affordable housing. A majority of the city of Greenville's council also pledged to work to contribute to the $10 million annual goal.
Seman said it would take more than the county to fund that much each year.
"It will take efforts of county and city government as well as the nonprofit sector and private entities to work towards $10 million annually for affordable housing," Seman said.
The county hasn't yet revealed its proposed budget. The first year of the two-year budget must be finalized before July 1.
"(Kernell) has made it emphatically clear that there will be money in the budget for affordable housing," Fant said. "We're at a point now in our history that affordable housing always needs to be on the table and needs to be a part of the discussion."
To Kirven's recollection, the county had never contributed directly toward affordable housing initiatives before 2018, when it first set aside $1 million each year for workforce housing. He said the county should take an approach of attacking affordability with multiple prongs.
The county created an affordable housing policy to offer tax breaks for new developments to encourage creation of affordable units, and it has partnered with GCRA to leverage federal funding for affordable housing. This past year, GCRA spent the first $2 million of $10 million the county designated for affordable housing from its share of federal American Rescue Plan Act funds. The county also receives $1 million per year for affordable housing from its settlement with Prisma Health when the healthcare system privatized.
Kirven said he hopes the bevy of housing solutions will soon return balance to the housing market so county taxpayers eventually won't need to directly contribute revenue to affordable housing.