GREENVILLE — When a woman and her dog were killed by a car while walking along Augusta Street on Memorial Day weekend, city leaders promised to pursue changes to the corridor known for its heavy traffic and tight quarters.
In preliminary discussions following the hit-and-run death, a familiar theme arose: The city can only control so much on a street owned by the state of South Carolina.
Now, leaders are pushing to make that obstacle moot.
The city is formally requesting the state Department of Transportation transfer ownership of Augusta Street. The ownership change would stretch 3.2 miles north from Mauldin Road all the way downtown to where the corridor calms and becomes River Street, according to a resolution the City Council approved unanimously on Oct. 11.
The request comes in concert with a traffic safety study that is near completion. Its findings will be made public "in the next month or so," Interim City Engineer Clint Link said.
The city hired traffic consultant Stantec to conduct a study that included the city, SCDOT, Greenville County, the school district, and other stakeholders, and it engaged the public for input.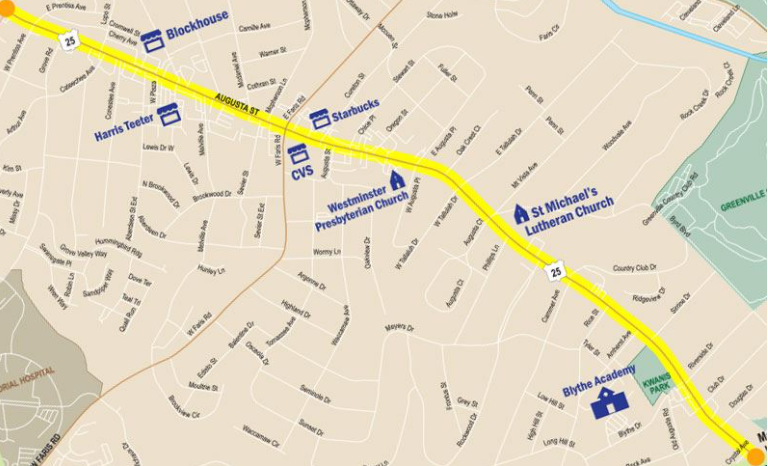 One suggestion emerged first and foremost from the public input: a "road diet" that would reduce the number of lanes. Augusta Street, commonly known as Augusta Road, is the commercial anchor for an expanse of some of the most affluent neighborhoods in the city of Greenville.
The travel lanes between Mauldin Road and Church Street are narrow with sidewalks jammed close to the street, creating tension between commuter traffic and neighborhood pedestrians.
The combination led to tragedy on May 28 when shortly after dawn Brittany Lawson, a 38-year-old mother of two and a cardiac nurse at Bon Secours St. Francis Hospital, was struck by what police said was a stolen vehicle.
The SUV jumped the curb and struck Lawson and her dog. The driver ran but was caught several blocks away and charged with reckless homicide, hit and run, and driving a stolen vehicle.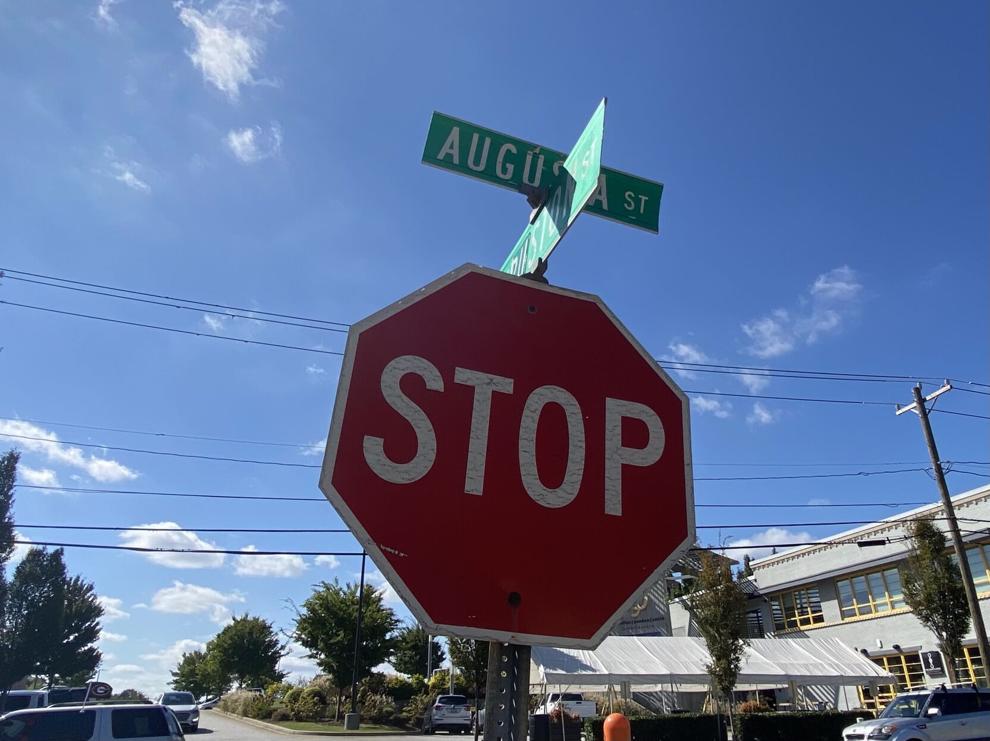 Within days, the City Council amended its budget to add $250,000 for a citywide traffic study to assess safety. That money joined the council's approval of a $32 million "neighborhood infrastructure bond" to tackle projects including roads, bicycle lanes and sidewalks.
The ownership change would allow the city to perform more alterations to the 3.2-mile stretch on which it has heavy investment and is a key component of plans to develop an area dubbed South Downtown.
"It's gotten to a point where we feel like if the city were to own this road, there's a lot of benefits to us being able to control how improvements get implemented, the schedule for doing so," Link said.
There's technically no charge to take ownership beyond future costs for maintenance. The annual cost for maintenance along the stretch would be about $140,000, he said.
If the request is approved, the city can negotiation with SCDOT on performing maintenance before the switchover, Link said. The stretch has been resurfaced in the past decade.
City Councilwoman Dorothy Dowe said that taking over Augusta Street would eliminate frequent stumbling blocks to making improvements.
"We're constantly hitting blockades because this is state-owned," she said, "and there's so many neighborhoods that I think would be helped if we take it."
The ownership change would also benefit the city's efforts at economic development for what has become a desired area for private investment, Mayor Knox White said.
Throughout history, there was "always a lot of gnashing of teeth" over the city taking ownership of state roads but time has proven that the takeovers were wise, White said.
"The funny thing is, you look back now and you look at those lists, and it's like no one would suggest we give it back to the state," he said. "It's only been a good thing. I don't think we'll ever regret doing it."