Walmart's largest distribution center yet will be built in Lyman by 2024, bringing 400 jobs to the region and an investment of $450 million. The retail giant announced its expansion into the Upstate on Oct. 19. 
The project was codenamed "Project Replay" while the deal was being finalized. Walmart purchased approximately 200 acres of the 750-acre Fort Prince Industrial Park, according to a Colliers release. The industrial park is located at 200 Fort Prince Rd. in Spartanburg County. 
The new facility will continue Walmart's mission of using more automation and technology in its distribution centers. Its first automated grocery distribution center was announced in 2018 in Shafter, Calif. The technology used in the Shafter location is "closest to the technology that will be incorporated at the Spartanburg County facility," a media representative for Walmart told The Post and Courier.
The Shafter distribution center uses WITRON technology, which aids Walmart associates in stacking boxes and building pallets to maximize space.
More details about the jobs available at the distribution center will be released once construction begins, the media representative said. Walmart has four distribution centers in South Carolina, as well as 122 retail stores and more than 34,000 associates. 
Temporary space for United Community Bank
United Community Bank plans to sublease an additional 10,000 square feet of office space downtown to accommodate new employees while it builds its headquarters in downtown Greenville.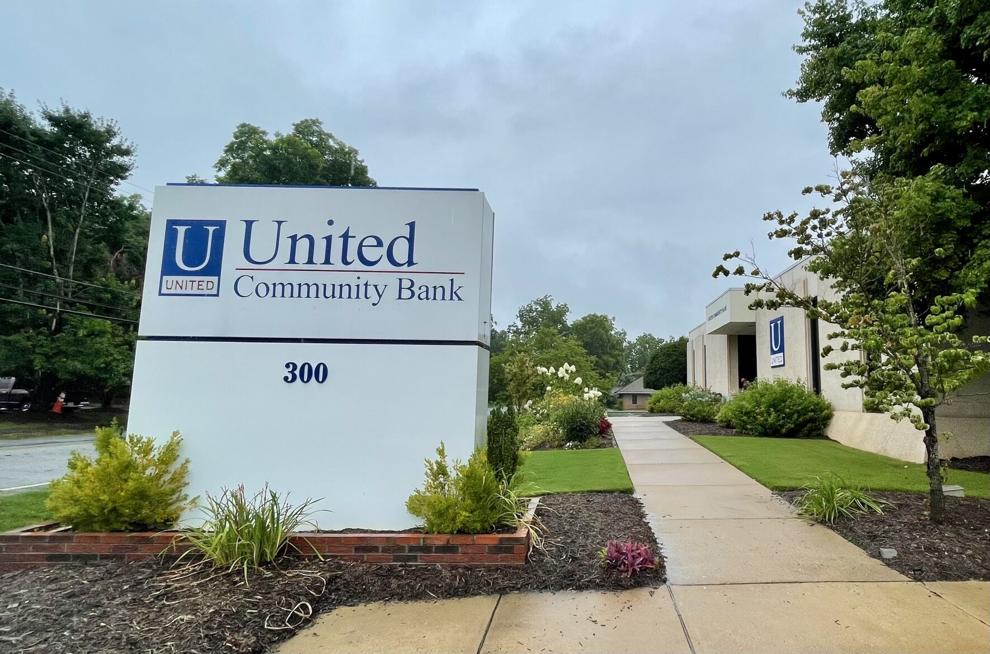 CEO Lynn Harton told The Post and Courier in a wide-ranging interview that the bank is currently negotiating a lease and did not disclose the location. Harton expects the bank may have to lease a few more small spaces over the next few years to accommodate the growing number of employees. The company officially relocated its headquarters to Greenville from Blairsville, Ga., in the summer.
Construction on the bank's headquarters at 200 E. Camperdown Way, overlooking the Reedy River, will begin in January 2022 and should be completed in 2024. It is expected to have space for around 300 employees.
The bank will move 130 employees from its branch and office on East North Street and its other office on West Washington Street once the planned 7-story building is completed.
A building on the property that most recently housed Wyche Law Firm will have to be demolished before construction begins. United Community Bank has executed several acquisitions and mergers in recent years, growing its total assets to $19.6 billion.
Quick hits
The 2021 Rose Ball, an annual charity event in Greenville, raised $410,000. Half of the proceeds are always gifted to Bon Secours St. Francis Health System, which has committed the $200,000 to its Project SEARCH program, which provides internships to high school students with disabilities. The other half of the proceeds will be divided between 11 organizations that were selected from an applicant pool of 80. The organizations are: Carolina Dance Collaborative, Foothills Family Resources, Fostering Great Ideas, Greenville Center for Creative Arts, Greenville Free Medical Clinic, Jasmine Road, OnTrack Greenville, Phillis Wheatley Community Center, Safe Harbor, Soteria Community Development Corporation and United Ministries.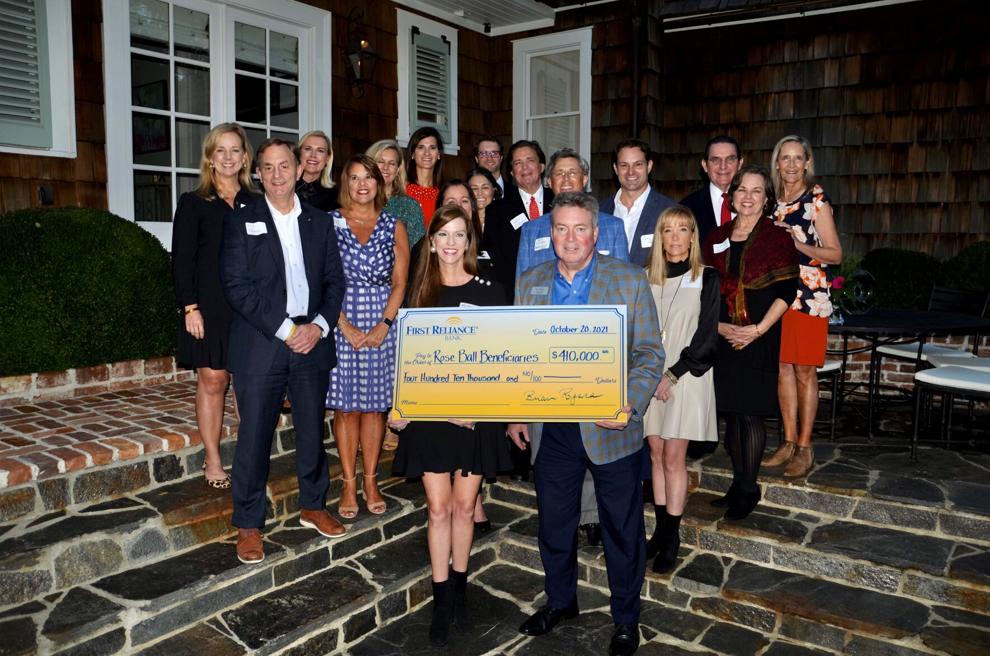 Prisma Health broke ground on its first location in Fountain Inn on Oct. 19. The $9 million, 15,000-square-foot primary care facility is expected to be open in mid-2022. Located at 200 N. Nelson Dr., it will employ 10 and have 24 exam rooms, along with radiology services and a laboratory. Prisma Health Primary Care-Fountain Inn is serving patients at a temporary location until the permanent facility is completed.
On the move
Personnel announcements from around the Upstate.
The Greenville Chamber of Commerce announced Chief Banking Officer at Southern First Cal Hurst as chair-elect for its 2022 board of directors. Hurst, who has spent 13 years in the banking industry in South Carolina, will ascend to the chair in 2023. Hurst currently is the board's treasurer and has served on the board for two years. CEO of Trehel Corporation Will Huss will chair the board in 2022. Manager of Government and Community Relations at BMW Manufacturing Company Max Metcalf will be the immediate past chair. Eight other members were also elected to the board. All new members take their seats in January.
Mauldin-based primary health care provide Proactive MD named Dr. Saria Saccocio its new president. Saccocio was ambulatory chief medical officer for four years with Prisma Health, and before that at Bon Secours St. Francis. She has spent 15 years in the medical field.
Mark your calendar
Business-related events around the Upstate you won't want to miss.
Inaugural Hog and Barrel Festival, Nov. 5-7: A bourbon and barbeque festival featuring 40 restaurants and distilleries will be held at The Old Cigar Warehouse in Greenville the first weekend in November. The three-day Hog and Barrel Festival opens Nov. 5 with a "Meet the Makers" event exclusively for sponsors and VIP ticket holders to meet distillers and taste bourbons. On Nov. 6, the "Bourbonpalooza" event will include barbecue prepared by local chefs and specialty bourbon cocktails made by mixologists. "Makin' Bacon Bourbon Brunch" on Nov. 7 will include live music and traditional brunch cocktails fused with bourbon. Ticket prices range from $55 to $110. Participating restaurants and distilleries can be found on the festival's website.
Real Estate Spotlight
Highlighting seven-figure homes in the Upstate.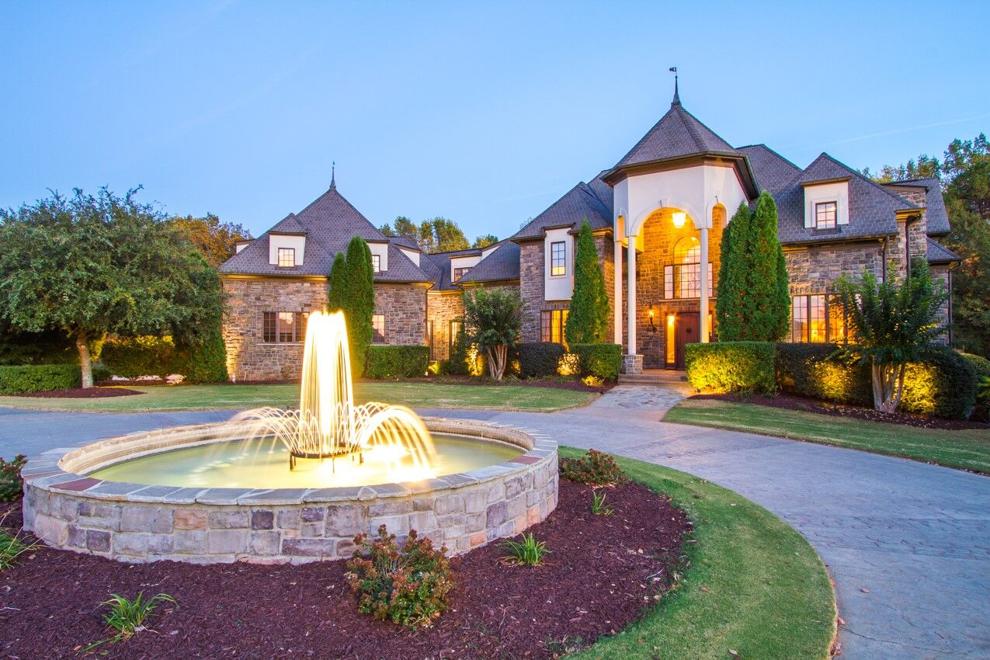 Sold for $1.48 million on Oct. 22: 1307 Bethany Church Rd, Belton, SC 29627. 3 bedrooms, 2.5+ bathrooms, 52 acres. Buyer representative: Kevin Sexton of Community First Real Estate. Seller representative: Todd Ford of Keller Williams Drive.
For sale for $1.79 million: 104 Wood Stream Way, Williamston, 29697. 5 bedrooms, 6 full bathrooms, 2.81 acres. Presented by: Cindy Fox Miller of Cindy Fox Miller and Associates/Keller Williams Upstate Legacy.
That's all for this week. Email your thoughts, tips, releases and newsy bits to smirah@postandcourier.com.