GREENVILLE — Before Canal Insurance Company announced that it was leasing space in one of the tallest buildings in the city of Greenville, it was in the market for a new headquarters for years.
Leadership of the family-owned company toyed with buying a new property or expanding its headquarters of 29 years on Stone Avenue in Greenville. Then, as so many recent stories go, the pandemic hit and Canal questioned what was important about office space.
"COVID gives you real pause in terms of what office needs are and the best way of meeting office needs," president and CEO of Canal Insurance Company Paul Brocklebank said. "It was really kind of an important and opportunistic pause for us to decide what to do."
For the commercial motor insurance carrier with deep local roots, that led to an announcement in October that it would move into the prominent 101 North Main building in the heart of Greenville's central business district. Canal will occupy more than one-third of the building, including floors 4, 12, 14, 15 and 16. The company plans to move its roughly 230 employees into the new headquarters by the middle of 2022.
Brocklebank, a Pittsburgh, Pa. native, joined Canal in 2010 as the chief underwriting officer. He assumed the role of COO in 2016, then became president and CEO the following year.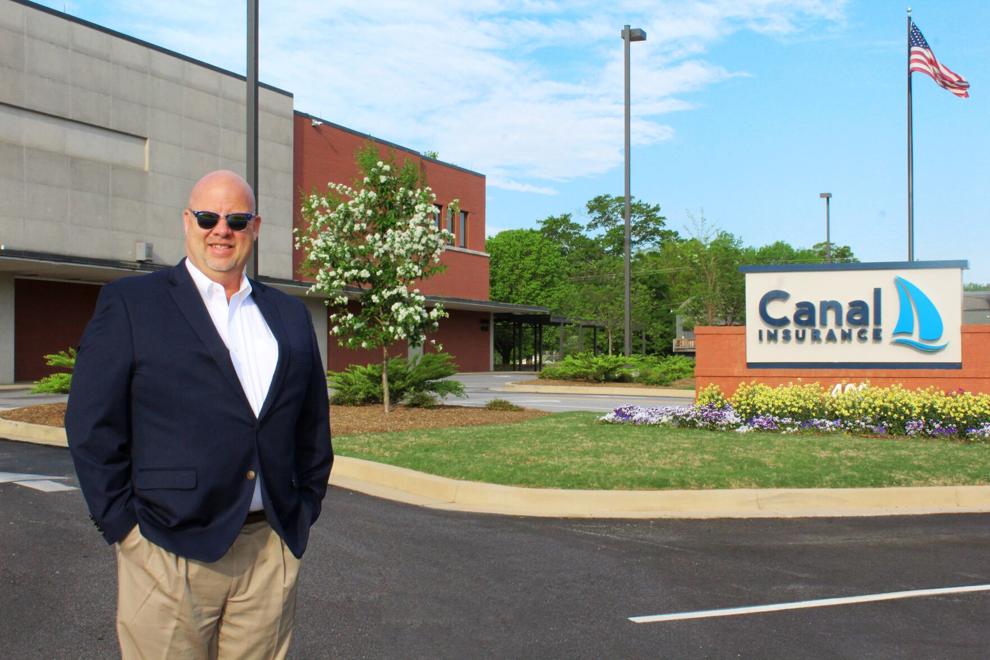 Canal transitioned its team to remote work early in the pandemic, "but never with an idea that was the best environment for us," Brocklebank said. For now, a hybrid system remains but Brocklebank wants employees to return to a "really nice place."
"The longer the pandemic dragged on, the more I'm convinced that it's important for us to provide a collaboration environment, in a prominent spot in town for us to get back together," Brocklebank said.
Canal looked at several options for the headquarters, keeping in mind it plans to grow to around 300 employees, and perhaps more. Several floors of 101 N. Main were available after Bank of America moved down Main Street to the new Camperdown development. That left a prominent spot on the skyline for a local name in lights.
"I love the building in terms of where it sits downtown," Brocklebank said. "We were somewhat proud of the fact that we're going to be able to have naming rights to the building and have that become known, if you will, as the Canal building for years to come."
Four generations
Chad Hardaway, Jr., is the oldest in fourth generation of the Timmons family lineage, the owners of Canal. He works as a professor of innovation and entrepreneurship at University of South Carolina and serves as Canal's Family Council chair.
To Hardaway, both the Timmons family and Canal are both known in Greenville, so this move is less about trying to become known and more about the company entering into a new era and trying to attract top talent. Part of recruiting is having a location where people want to come and work, he said.
"I'm actually seeing our family business, at least from a real estate perspective, catch up to where a lot of high-tech companies are today and operating in that same mindset," Hardaway said.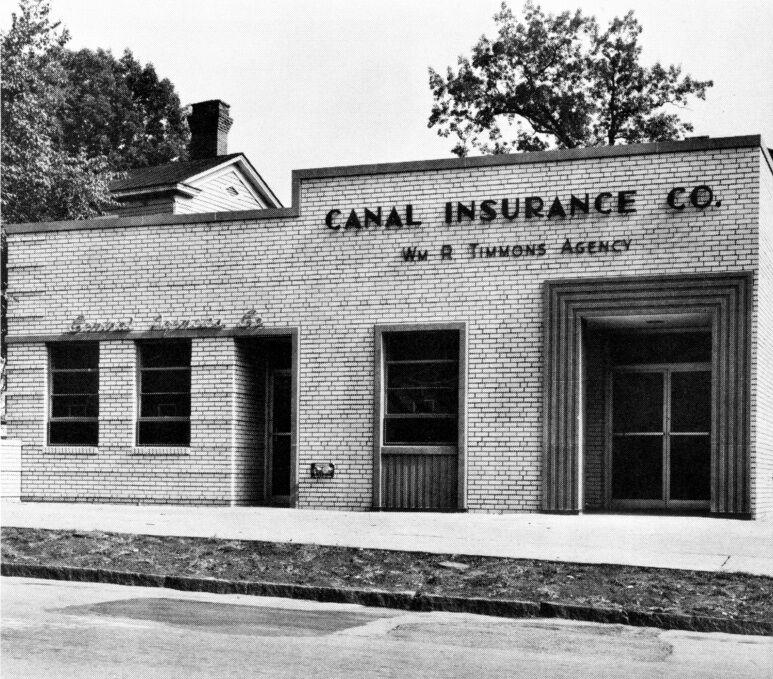 William R. Timmons founded the Wm. R. Timmons Agency along with his manager T.J. Mims during the start of the Great Depression in 1930. Timmons acquired Canal Insurance Company, which had formed in 1939 to insure vehicles financed by the First National Bank of Columbia, at the start of the 1940s. World War II moved money away from car production and toward the war effort, so the bank sold the asset to Timmons for $17,500, the surplus at the time.
After Timmons' death, Mims continued to grow the company. By 1958, Canal was licensed in 27 states and expanded to 42 states over the following decade.
Canal moved into its current 400 E. Stone Ave. headquarters in 1992 to house its then 155 employees.
Between 2006 and 2015, the company transitioned from being family-operated to simply family-owned.
"My great grandfather started the company, my grandfather built the company, and then my mom's generation, they were part of building it, also sustaining it and they did a really hard job of transforming the company," Hardaway said. "This building and this announcement, to me, is the culmination of all of that."
In terms of shareholders, the company is in its fourth generation with the fifth generation on the way. Hardaway has a sophomore at USC and "she's about to become part of the fun," he said.