GREENVILLE — A decade from now, an almost two-mile stretch along Laurens Road in Greenville is expected to transform from a series of big-box stores into a mixed-use development with offices, residences, retail and green space.
The Hollingsworth Funds owns the 90 acres slated for transformation, which is part of the master plan for the greater 1,100-acre Verdae Development. The Greenville-based charitable foundation was established in the early 2000s by a massive real estate bequest from textile magnate John D. Hollingsworth Jr.
The area between Verdae Commons Drive and Haywood Road is in the redevelopment plan, including the shopping centers currently occupied by Michaels, PetSmart, 2nd and Charles, SkyZone and Burlington Coat Factory. Several empty parcels that once held Sam's Club and Best Buy are also included.
The decline of large retail stores, the immense growth of the Greenville area, the long-term development ideals outlined in the Greenville 2040 plan and a shift in how the Hollingsworth Funds distributes money all contributed to the decision to update the Verdae proposal, Hollingsworth President and CEO Gage Weekes said.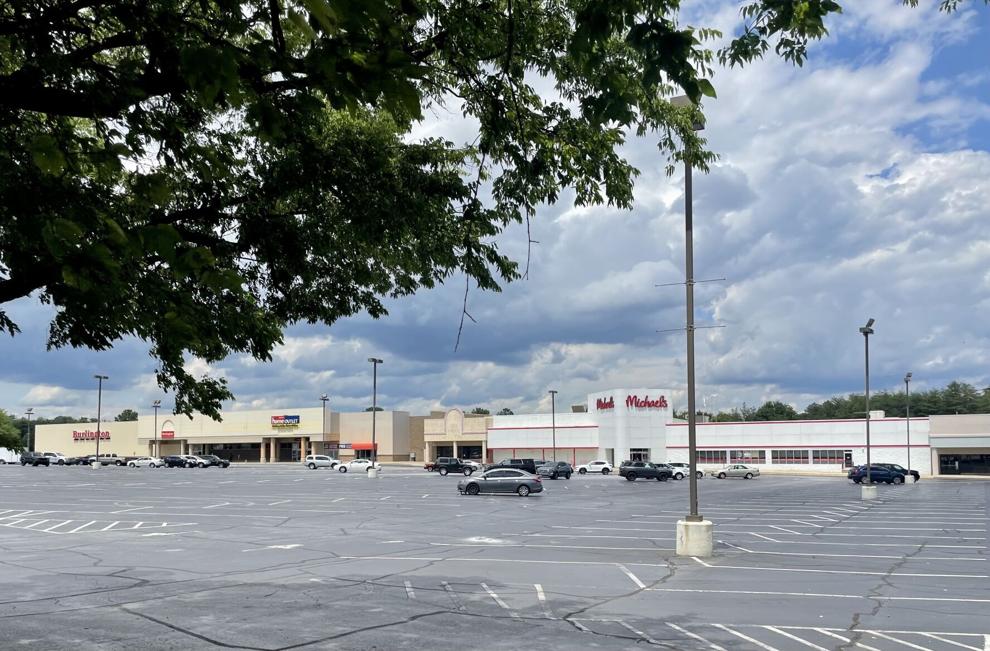 The Verdae plan was created in 2005 and include more than 1,000 acres boxed in by Laurens Road, Woodruff Road and Interstate 85, with Verdae Boulevard winding through the center. About half of the available land has been developed into projects like the 950-home residential district Hollingsworth Park, the retirement community Cascades Verdae, an Embassy Suites hotel, the Preserve at Verdae Golf Club and many other commercial buildings and medical offices.
Around 2019, the Hollingsworth Funds and its subsequent real estate subsidiary Verdae Development Inc. engaged with the international nonprofit Urban Land Institute, which conducts research and educates on how to grow compact developments, to start updating its plan.
A group of real estate experts from around the country visited Greenville for a week, working with the Hollingsworth Funds to assemble a local team to further the plan, including Beyer Blinder Belle Architects & Planners, real estate advisory HR&A Advisors, and other professionals.
The stretch on Laurens Road was pinned as an area in need of transformation. But the project is still in its infancy.
"Right now, it's just the vision," Weekes said. "We use that word intentionally because there's a lot of flexibility built into this."
Highlights of the plan will include a new street running parallel between the Swamp Rabbit Trail and Laurens Road, which will act as another corridor specifically for the new mixed-use development. There are hopes to add parks and open space, more access to public transit, and pathways for bikes and pedestrians. It would include commercial offices, small and large businesses, and residences that include affordable options.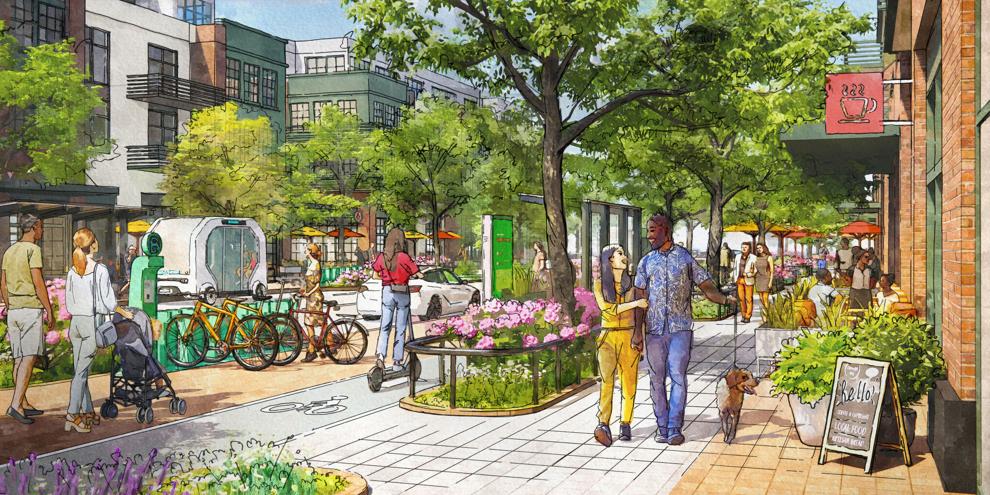 As for the future of the Michaels and Burlington Coat Factory, Weekes reassures that "nothing is coming out of the ground tomorrow." The stores are there to stay for the immediate future.
"We expect those existing shopping centers right now to be in existence for a little bit," Weekes said. "Our hope is to be able to work with most of those tenants over that long period of time to integrate as many of them as makes sense and is possible into the new development."
The next steps include gathering input, working with the city to align the new project with updated codes, planning to finance public infrastructure and finding development partners. More details will be available once development partners are selected.
The project phases should be outlined later this year.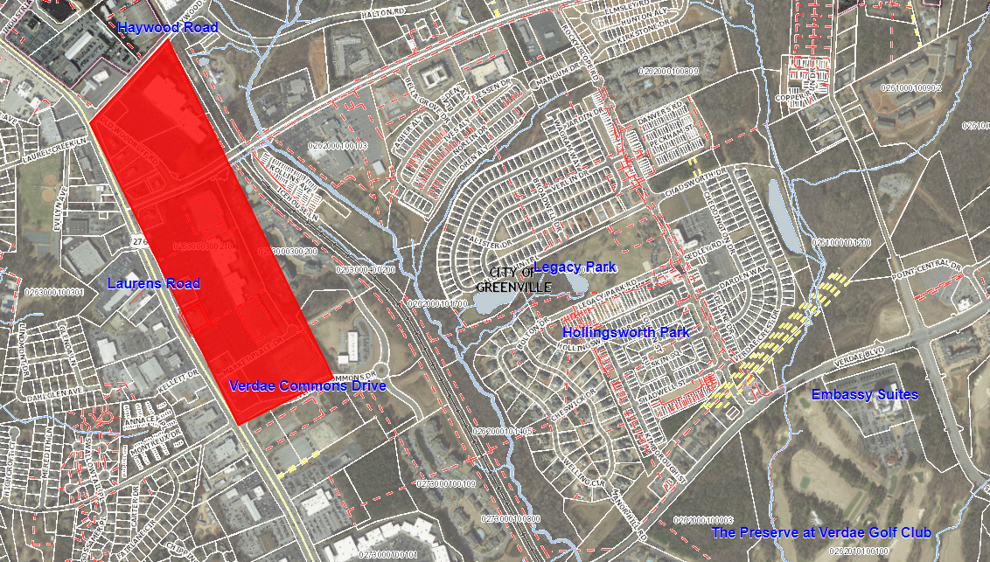 The original Verdae plan anticipated about 10,000 residents and 550 businesses within the larger development. Today, more than 160 businesses, 5,200 jobs and 8,200 residents are within the area. Weekes said the group is not at a point to provide updated forecast numbers.
In total, about 600 acres of the original 1,100 are yet to be developed or redeveloped with the inclusion of green space, Weekes said.
The Hollingsworth Funds has its roots in inventor and textile machinery mogul John D. Hollingsworth, Jr., who owned more than 40,000 acres in South Carolina at the time of his death in 2000. He gifted much of his estate to the Hollingsworth Funds. Over the last 20 years, it has worked to divest real estate to raise capital and create an endowment. The fund started with about $290 million in property with no liquid assets. Today, it operates with $400 million in assets, with $275 million liquid. The fund has contributed more than $100 million in grants to organizations in Greenville since its inception.
The foundation continues to raise money to grow its endowment. It also uses the land it still owns to give back to Greenville "from an economic development perspective," Weekes said. Projects like the Shops at Greenridge and CU-ICAR have been developed on Hollingsworth's land. But Weekes said Verdae in some respects is the "crown jewel."