A gated community, upscale Kiawah Island offers a vacation destination away from the hustle and bustle of the city.
The world-class resort with its oceanside golf course is famous for hosting top-notch sporting events, including the PGA Championship and the Ryder Cup.
The island offers more than 30 miles of paved paths for biking, the tree-shaded Kiawah River for kayaking and pristine beaches for soaking up the sun or playing in the surf.
And for nature lovers, egrets, herons, bald eagles, bobcats, deer and alligators are plentiful. Birdwatchers can enjoy spotting colorful visitors such as the painted bunting.
Kiawah is open to the public on a limited basis. Those who want to visit for a day may go to Beachwalker Park on the island's west end or dine at a restaurant. In addition to the beach, the park offers ocean and river views. It includes a dressing area, outdoor showers and a picnic site with grills.
The island's history includes the presence of American Indians, pirates, plantation owners, enterprising lumbermen and Kuwaiti investors — all precursors to modern-day Kiawah.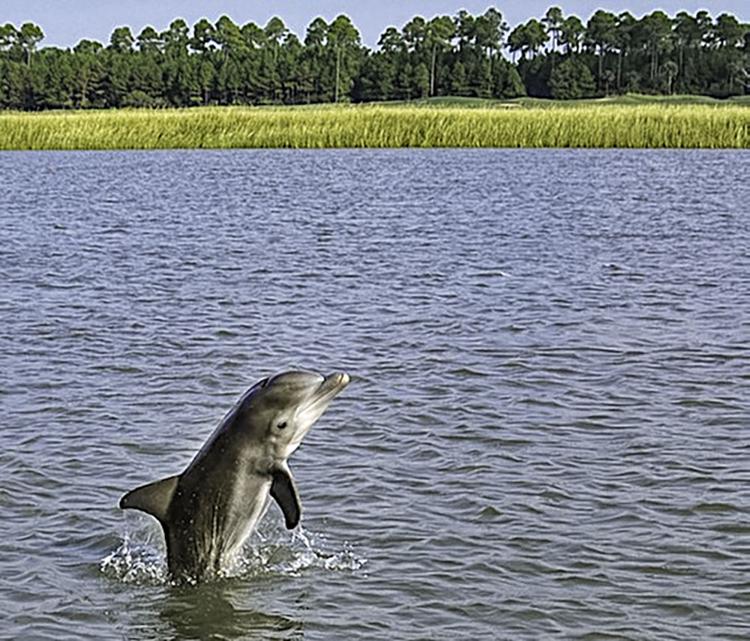 Among its accommodations is The Sanctuary, one of the top-ranked hotels in the country, having received a Forbes Five Star Award.
At Freshfields Village, a growing enclave of shops and restaurants anchored by Harris Teeter's Village Market, shoppers will find some of the trendiest shops in the Charleston region.
Just outside of the island sits Bohicket Marina, a cluster of slips and shops with varied dining options and waterfront views.
The Rules
No glass containers, open fires, fireworks or overnight storage of beach equipment.
No launching or beaching of motorized vessels including jet skis.
Fishing is allowed on the beach with a saltwater fishing license.
Leashed dogs are allowed with the following regulations: Dogs are prohibited year-round in critical habitat areas located on each end of the island. Dogs are allowed off leash under control year-round from 7 a.m. to 7 p.m. between the eastern boundary of the Beach Club and the Ocean Course Clubhouse. Pets must be leashed in this area from 7 p.m. to 7 a.m. Remainder of beach: March 16-Oct. 31: Pets must be on leash at all times. Electronic leashes are prohibited.
No trespassing on dunes. Use designated boardwalks.
Removal or disturbance of natural resources or wildlife is prohibited.
Lights out for sea turtles May–October. Flashlights and exterior lights are prohibited to illuminate the front beach between 10 p.m. and dawn.
Fill in holes. Sand holes are a hazard for nesting sea turtles and their hatchlings.
Town ordinances are enforced by Beach Patrol who are authorized to ticket and fine offenders.