In less than one minute of his press briefing, Gov. Henry McMaster addressed South Carolianians and the younger generation about the coronavirus pandemic.
"The first thing I'd like to say, particularly to our young people, is, 'This is a dangerous, deadly disease. You've got to follow the rules...For goodness sakes, wear your mask,"  McMaster said.
On Friday, June 26, the Republican governor and state health officials came together to address the rising cases of coronavirus in South Carolina. He urged young people below 40 to practice social distancing and wear a mask in public to decrease the spread of the virus. Recently, health officials have said that youths show more positive signs of the virus.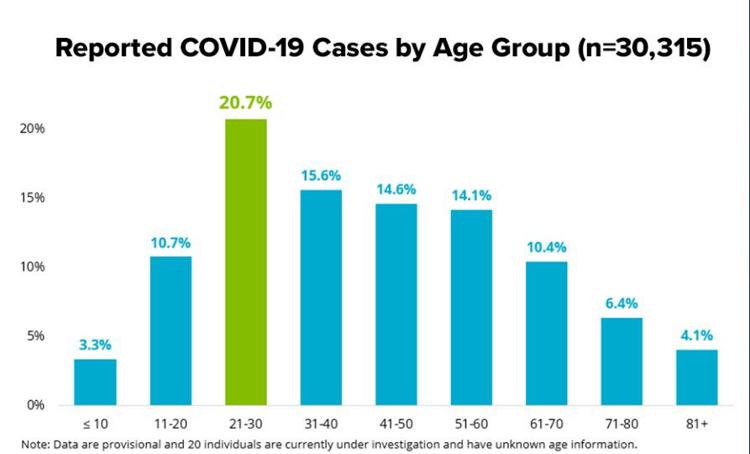 However, when it came to the mandatory mask issue, he said it was "virtually impossible" and argued this option wouldn't work in the palmetto state because it would be ineffective to mandate every South Carolinian to wear a mask and would give a false sense of security for those who believe that everybody is following the rules and wearing masks. 
"It is not enforceable," he said. "There's no power on Earth that can follow everyone in the state around to be sure that they are following the rules."
He said a statewide mandate on requiring masks can't be enforced but suggests local towns and cities be careful not to be unconstitutional.
"To announce that we're going to have a mandatory requirement - in the end that is not enforceable - is not the priority of government. If cities have the mechanism to enforce it, that is up to them. A statewide mandate is not the right way to do it."
Greenville, Columbia and Charleston have already taken the initiative and passed mandatory laws requiring their residents to wear a mask in public.  Myrtle Beach will discuss the idea at their July 2 meeting. 
And for those who were looking forward to seeing a movie or live concert, they might have to wait a bit longer. 
He said that he won't lift any further restrictions on those type of entertainment attractions as they make up the huge crowds of "where the virus is really taking hold."  
As of June 26, SC has 1,273 new cases, the second-highest number of new coronavirus cases. Over 694 South Carolinians lives have been lost to the virus. 
"People traveling here, many didn't wear mask and didn't social distance causing them to get infected and then infect their families and communities," Dr. Joan Duwve, the state's public health director, said.
South Carolina is "now one of the hot spots in the country," according to Duwve.