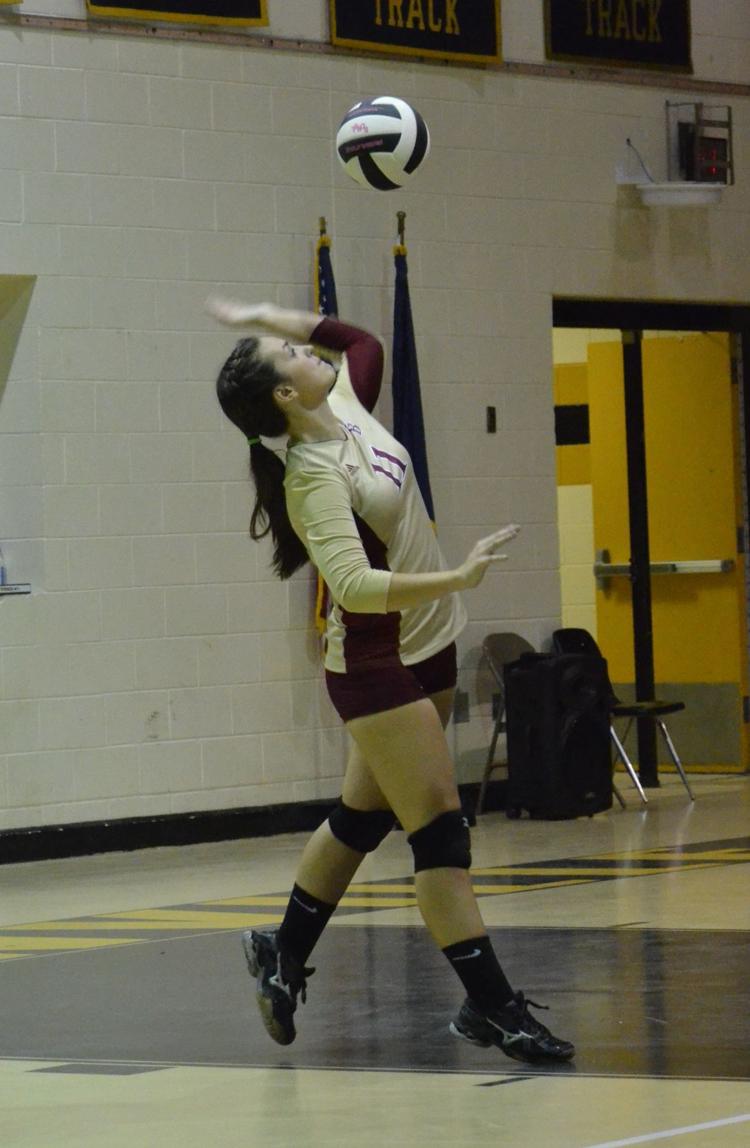 The Carvers Bay volleyball team returned to action on Oct. 18, and lost a hard-fought match 3-1 to Johnsonville.
The loss means the Lady Bears are battling Andrews for second place in Region VII-AA instead of for a region title.
After schools were closed for more than a week due to Hurricane Matthew, the Lady Bears only had a few hours of practice spread over two days before the match.
"They were dragging," Coach Kimberly Baker said. "They could not move after they started practicing. … I told them they had to fight it out."
The teams combined for 163 points in the four sets, with Johnsonville outscoring Carvers Bay 97-86.
Maggie Marsh sparked the Carvers Bay offense, going 25-for-25 on serves. She also had eight assists.
Kinsey Cannon had 10 digs, six kills and four aces; Sarah Woodberry had 10 digs; Dalyn Baker had eight assists; Eriel Weston had six kills; Michaela Dennis had three kills; Anna Grace McLean had two kills; and Blakeley Elliott had two aces.
Around the county
Andrews lost a five-set match to Johnsonville on Oct. 19.
The Lady Flashes won 22-25, 25-12, 25-12, 14-25 and 15-10.
Lady Yellow Jackets
Jarod Soucie said senior Carrie Bearfield was the "star" on senior night, setting a perfect fourth set to force a deciding fifth set.
Carlynn Harper had 32 digs and 19 kills; Brooklyn Brewington had 22 kills and nine blocks; and Logan Owens had 11 kills and 20 digs.
Waccamaw stayed perfect in Region VI-AAA with a sweep of Lake City on Oct. 18.
The Lady Warriors won 25-6, 25-10 and 25-19.
Anne Thomas Surratt had seven kills and eight aces; Grace Mann had six aces; Savanna Morris had six kills; and Reagan bass had four aces.