Today is June 19, but for others it is Juneteenth or Freedom Day, the traditional commemoration of the emancipation of the last enslaved African Americans.
Although the Emancipation Proclamation signed by President Abraham Lincoln ended slavery, it wasn't until two years later on June 19, 1865 that Union General Gordon Granger arrived in Galveston Bay, Texas with union troops and informed everyone that slaves were freed from bondage.
"The people of Texas are informed that, in accordance with a proclamation from the Executive of the United States, all slaves are free," Granger said.
On the 155th anniversary, the day is still celebrated to promote and cultivate knowledge and appreciation of African American history and culture.
Traditions for the day usually include cookouts, community festivals, parades, soulful renditions, or even singing hymn songs such as "Lift Ev'ry Voice and Sing."
But for this year, the holiday is celebrated in a different tone.
The recent police killing of George Floyd has sparked marches and rallies with multiracial demonstrators assembling and speaking out, confronting the country's racist history.
In Georgetown County, demonstrators have participated in peaceful protests and to advocate their frustrations with police brutality, systematic racism and other traumatic events during 2020. Fro this Juneteenth, there are some who said that the holiday should be celebrated further.
It is recognized in the District of Columbia and 47 states, minus Hawaii, North Dakota and South Dakota. Of those 47 states, only Texas, New York and Pennsylvania recognize it as a paid holiday for state employees.
However, it is still not a national holiday.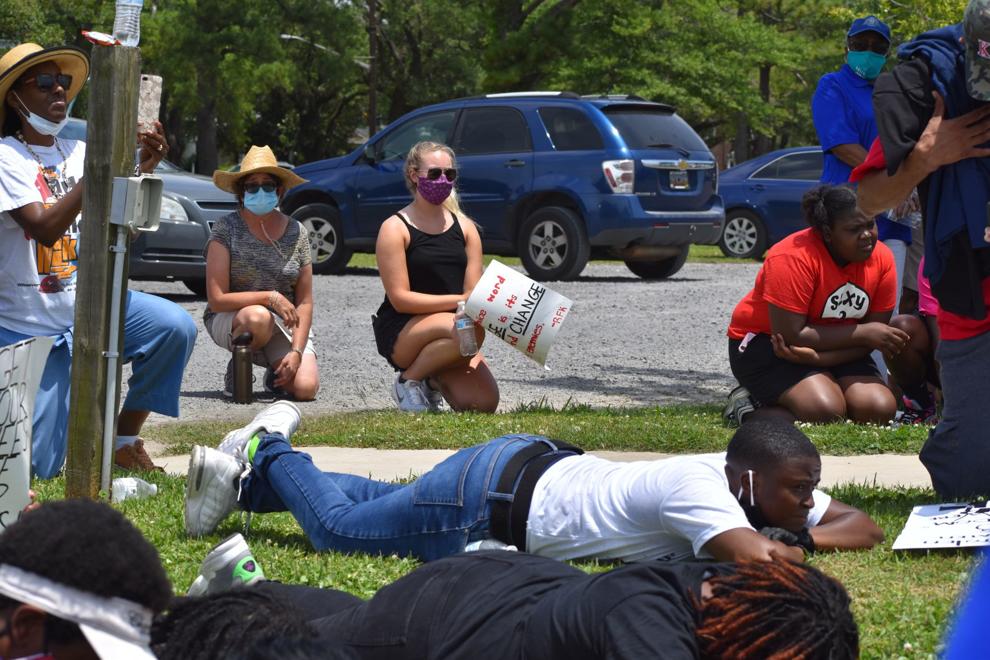 Both Georgetown Mayor Brendan Barber and Andrews Mayor Frank McClary spoke about the holiday. McClary said that the day is important for everyone to learn and shared his thoughts about the day being considered a national holiday.
"I think it's something that certainly needs to be in the conversation," he said referring of calls from elected officials and activists who want to recognize Juneteenth as a national holiday.
"It's a monumental time in our history that we all should be aware of," he said.
Also on Friday, Mayor Barber officially signed a proclamation approving the day as 'Juneteenth Celebration Day' in Georgetown.
"The celebration of Juneteeth reminds us that each of us of the precious promises of freedom, equality, and opportunity which are at the core of the American Dream," he states in the proclamation.
Mayor Brendan Barber said that he hopes residents will recognize the importance of the holiday and " respect and appreciation for all of our difference grows out of exposure and working together."