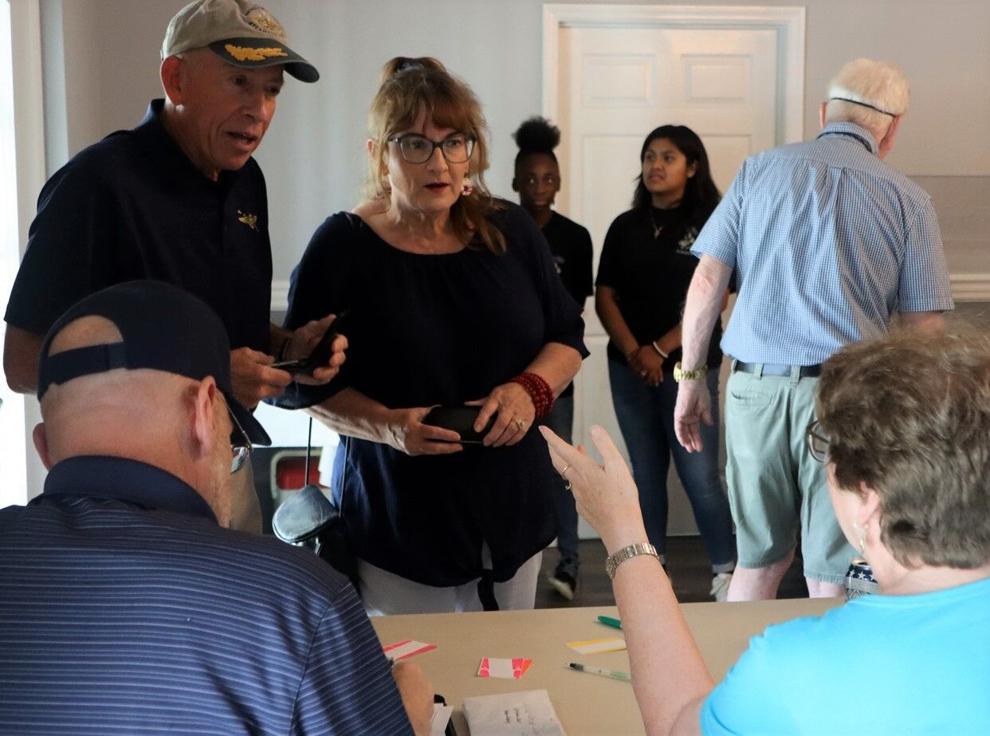 GEORGETOWN — Members and guests of the Navy Club celebrated their 97th year July 28 with the club's annual Shrimp Dinner.
The event, held at the Veterans of Foreign Wars Post 6444 in Georgetown, is one of two annual meetings the Navy Club holds each year, spokesman Jeffrey Pelham stated in an email July 29. The Navy Club members will reconvene on December 5 for their annual Christmas Dinner.
There were 45 members and guests in attendance for the July 28 event, and the guest speaker was Commander Dale Graber, a retired Naval aviator who flew P-3's for the Navy and later worked as a defense contractor in intelligence. Graber, who lives in Bluffton, keeps busy with his woodworking business and singing with the Naval Aviation Alumni Choir, the Sun City Harmonizers, and the Hilton Head Island Lighthouse Chorus.
The Navy Club of Georgetown has been in existence since 1925, and the club supports the NJROTC Unit at Georgetown High School.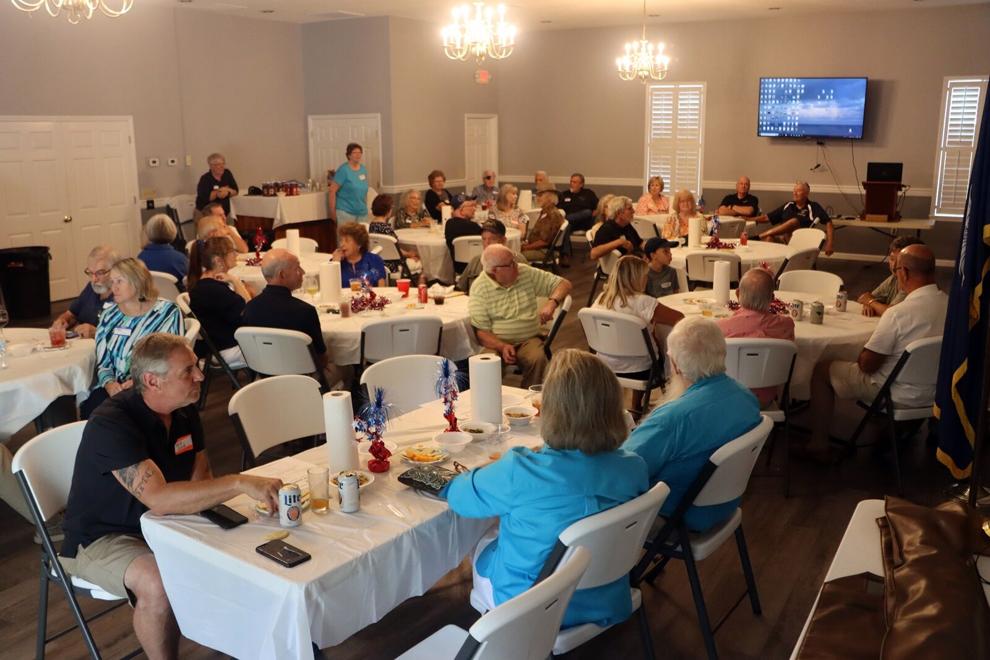 "These shrimp dinners date back to the 1930s when area Naval Reservists trained here and later when World War II veterans came home in need of fellowship and unity. Many men, who are now deceased, travelled from as far away as Conway to meet fellow sailors and seamen who served in many locations and capacities," Dean Brown, a member of the Navy Club told the Georgetown Times in 2018.
Brown completed a 30-year active duty career as a Naval Officer, then followed through as Georgetown High School's Senior NJROTC instructor from 2003 through 2013.
Volunteers preparing the shrimp dinner included Dean Brown, Vernon Parker, Mark Bara, Charles Clark, Bruce Purdy, Sarah Purdy, Rob Schile, and Suzanne Fox.
Navy Club officers for 2022 include: President Robert Schile; Vice President LeRoy Leonard; Secretary Bruce Purdy; Treasurer Jeffrey Pelham; and board members Mark Bara, Vernon Parker, Julius Inman, Jim Keller, Dean Brown, and Charles Clark.
Anyone interested in joining the Navy Club can contact Jeff Pelham by email at jrp1@jeffandheather.com or Sarah Purdy by email at sarahpurdy1@hotmail.com for more information.