GEORGETOWN — Transform back in time as you approach the front entrance of this majestic house located at 528 Front St., picturing yourself as only the third family to own it in its colorful 246-year history.
An estate that existed even before the 13 American colonies declared independence from Great Britain on July 4, 1776 — and is now on the market for $1,995,000.
Almost as historic as the house, the 1-acre lot it sits on was formerly owned by Thomas Lynch, Sr., a South Carolina delegate to the Second Continental Congress which produced the Declaration of Independence — a copy currently hangs in a first-floor bedroom.
The Georgian double house was built on a nearly 250-year-old brick foundation circa 1775 by its first owner, Mary Man of Mansfield Plantation in Georgetown. She supervised most of the construction with inspiration said to have been taken from the Miles Brewton House in Charleston.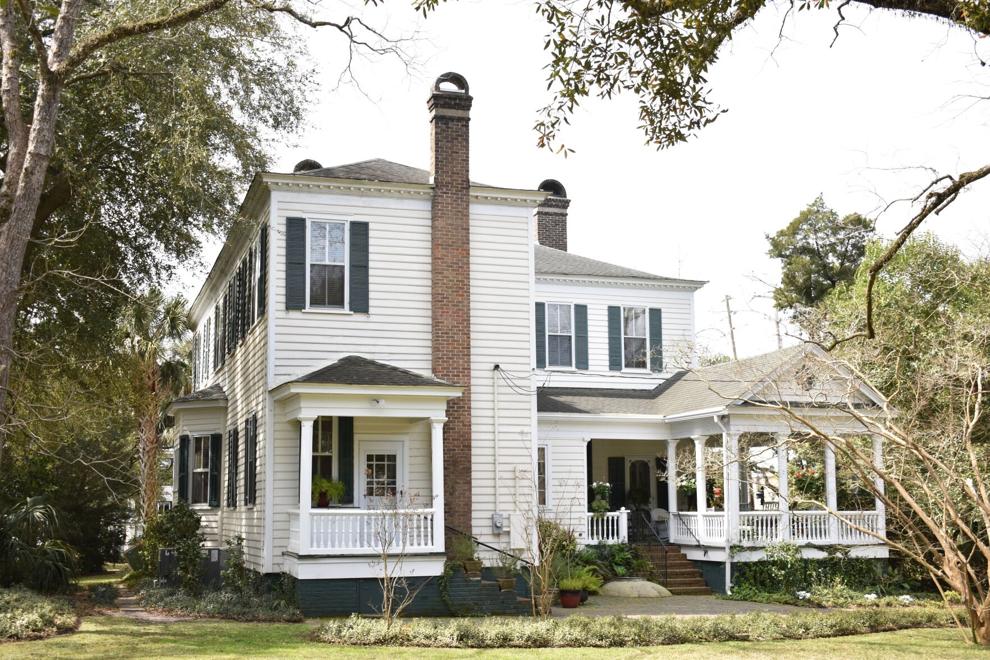 Step inside the head-hewn cypress construction to a wide front hall with original heart pine flooring that continues throughout the first and second floor of the home.
The more than 5,000-square-foot home has a total of 5 bedrooms and 2.5 baths. Most of the original fabric throughout remains intact and features eight original fireplaces.
On either side of the front entrance are two formal rooms with 12-foot ceilings — a living room with original heart-of-pine paneling and a drawing room with half-moon and candlelight moldings.
Located in one of the rooms is a massive circa 1790 French Rococo giltwood mirror that comes with the house along with four 19th-century Brockunier glass chandeliers.
Walk up the hallway and you find a dining room, anchored by a large bay window and a cabinet for displaying silver, each with leaded glass. A doorway leads to a kitchen, now featuring modern conveniences — but still classic in its own touch.
The front hall staircase leads to the second floor and the setting for the home's most historical aspect, an 18th-century ballroom adorned with an elaborate mantel that is now a hall and master bedroom.
In December 1812, a party was held for Theodosia Burr Alston, of Oaks Plantation, now part of Brookgreen Gardens.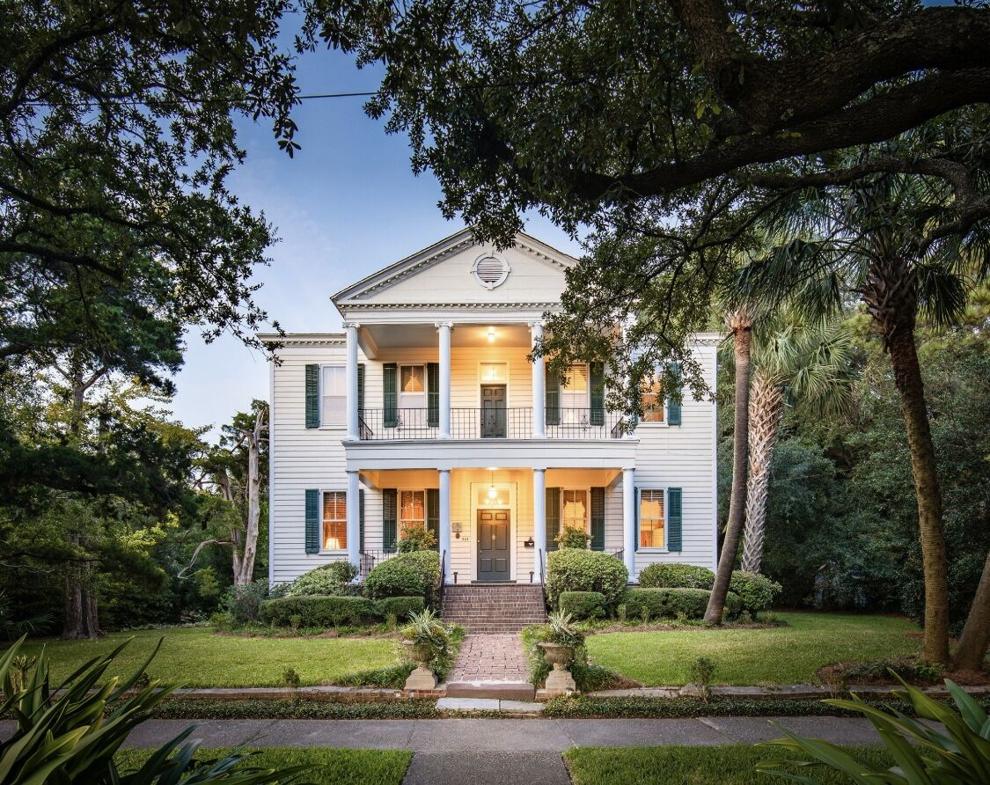 Theodosia was the daughter of Aaron Burr, the former Vice President of the United States — who infamously killed Alexander Hamilton in a duel — and the wife of Joseph Alston, who had just been elected Governor of South Carolina.
Their son had died earlier that year and in poor health, Theodosia was to travel to New York to visit her father.
On the morning after the ball, Theodosia boarded the schooner Patriot from a nearby dock. The vessel was lost at sea and never to be seen again — a mystery still debated to this day.
Located on the second-floor hallway is a doorway leading to a porch overlooking Winyah Bay, providing a nice breeze and a tremendous view of Front Street below.
Look off to the right and you will find a ginkgo tree, planted more than 100 years ago by the family of the second owner of the house, Benjamin Ingell Hazard.
Hazard moved from Newport, Rhode Island to Georgetown in 1840 to establish lumber operations and later bought the Man home.
The tree is in honor of one of Hazard's famous naval ancestors, Commodore Matthew C. Perry, who opened Japan to the west in 1854. His brother Oliver Hazard Perry also served in the United States Navy and was famous in his own right.
The earliest known Hazard ancestor in America is Thomas Hazard, who was one of the signers of the Newport Compact in Rhode Island and Providence Plantations in April 1639. His descendants also include three deputy governors of Rhode Island and the first Chief Justice of the Rhode Island Supreme Court.
To the rear of the property, past the foundation of an original kitchen, stands a quaint circa 1800 two-room kitchen building that was relocated to the property in 2008 with a large central chimney as its main feature.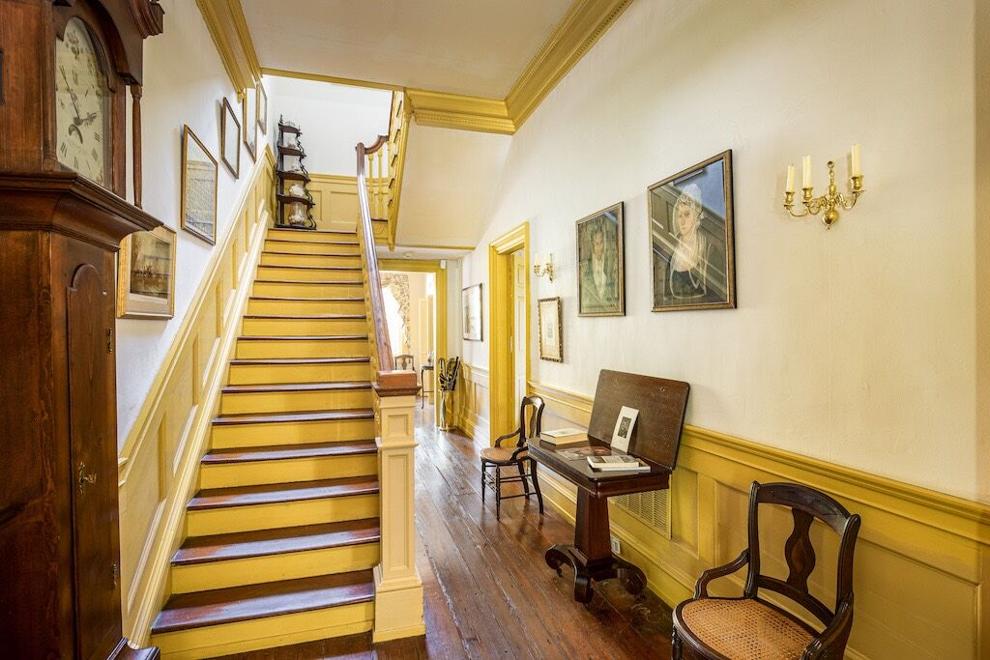 Native live oaks, palmettos and azaleas dot the landscape of the estate with a nice sized backyard, highlighted by a back porch that used to be a kitchen of the house.
With only two owners, the Man family of Mansfield Plantation and the Hazard family of Newport, Rhode Island, this historical 18th-century estate was "was adapted to changing lifestyles and times over nine generations without the loss of its architectural integrity — interior or exterior," according to the property's listing.
All the historical furnishings can also be purchased separately.
The stately property that has withstood the Revolutionary War, Civil War and well as numerous hurricanes is waiting for its next caretaker and listed by Reside Realty Pawleys Island and Realtor Kevin Jayroe.