Both Georgetown and Andrews NAACP members and activists held a press conference Tuesday morning in front of the school district headquarters expressing the community concerns over the reopening of school this fall.
Marvin Neal, president of the Georgetown NAACP branch, said that the community has some worries for both students and staff if the coronavirus continues to spike and doesn't want to jeopardize their health.
"We're putting them under grave danger," Neal said. "These students take it back to their homes to their elderly parents and grandparents."
Neal said that he feels as though everyone is worried more about the economy in the state than the well-being of students and should not bring children back into the classroom based on economics.
Both branches reiterated health care officials warnings about African Americans being affected disproportionately by the COVID-19 and called for more representation of minorities on the reopening taskforce, including Latinos.
The reopening taskforce, established by the district, consists of school staff, parents, teachers and other officials in each school's community.
The district says minority students make up 50 percent with 44 percent being African American and about 6 percent being Hispanic.
Ebony Hughes, a parent who also serves on the reopening taskforce, said that her children have shown their concern for returning to school, especially her son who is an athlete.
"He has told me he is concerned with playing ball, so am I. Some kids, that is their only reason for coming to school we understand that. But first thing is first, and that is their health. My son understands that it's his health first," Hughes said.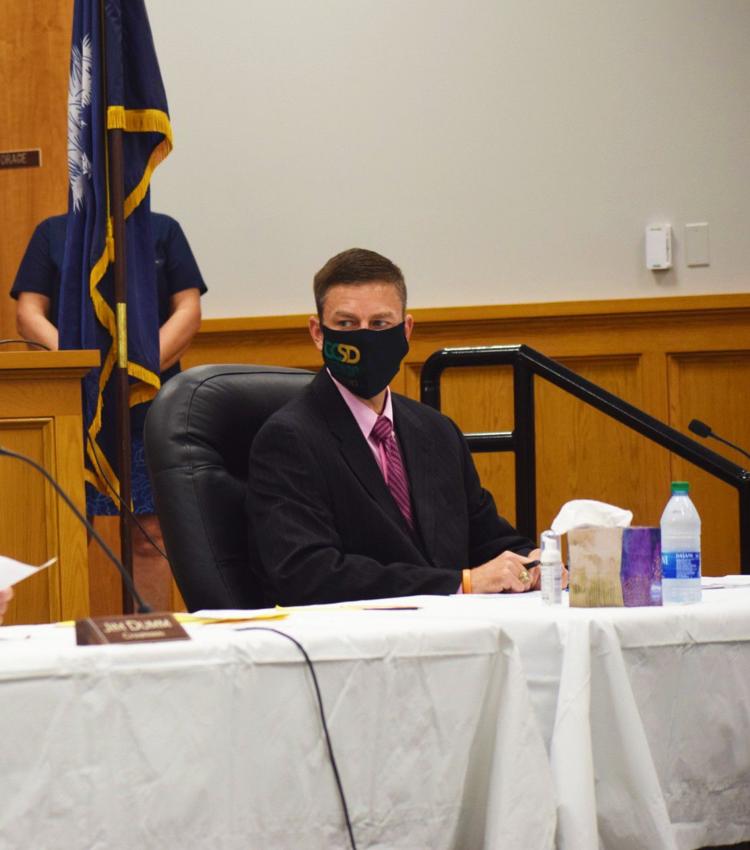 Superintendent Keith Price sympathizes with the community about reopening during this pandemic and said he is working to expand internet access in minority communities.
"I absolutely echo those concerns about safety and health of students, of our employees as well as those family members that everyone goes home to at the end of the day. Health and safety has been the driving force for all of our work," Price said. "Unfortunately, it's probably going to be impossible to come up with one plan that's going to make everyone happy, it's a difficult time."
Regarding mental, social and emotional well-bring of their students and employees, he said he has heard a lot of problems since school closed back in March.
"We've had so many families that have been dealing with so many different things since all of this hit back in March since we've been shut down. We probably don't know the full scope of what our families, our students and employees are going through," he said. "As we prepare to relaunch our education this year... mental health, social, emotional and learning assistance is going to be provided for students and employees."
Both branches agreed on a virtual learning option until cases decrease and people take the proper steps to decrease the virus.
"How many more people in the United States, South Carolina, Georgetown are going to die, going to die, because a lack of common sense?...Everyone's afraid. But our decisions should not be based on politics but by health care professionals and common sense," Neal said. 
In a survey, the safety director of the schools said about 45 percent of parents didn't feel comfortable sending their children back to school.
Although, Neal said that they can't "speak for their children" saying that a majority of the minority community don't have broadband.
"The survey he's talking about... the majority of the minority community don't have broadband which is a challenge. They don't have access to the internet," Neal said.
The district sent out a new survey on Tuesday to be completed by parents and teachers where they can give feedback on reopening plans until Friday, July 17.
The district taskforce is finalizing plans to present recommendations for the upcoming school year at next Tuesday's school board meeting with proposes of in-person, virtual and hybrid options.