Driving down main street on Andrews, everyone could view vehicles lined up for miles to get a fruitful find at Andrews free fruit and vegetables drive. Traffic was backed up on East Main Street as residents drove to get to the parking lot of the old movie gallery, next to Radio Shack, for a supply of healthy food choices.
Volunteers from Delta Sigma Theta Inc., town officials joined in the Eastern Coast Disaster Recovery Group drive to help distribute over 350 boxes of fruits and vegetables. The drive didn't start until 11 a.m, although one female volunteer said cars started showing up at 9 a.m.
Not only were they handing out boxes of food, but Mayor Frank McClary was making sure that his town residents completed their census.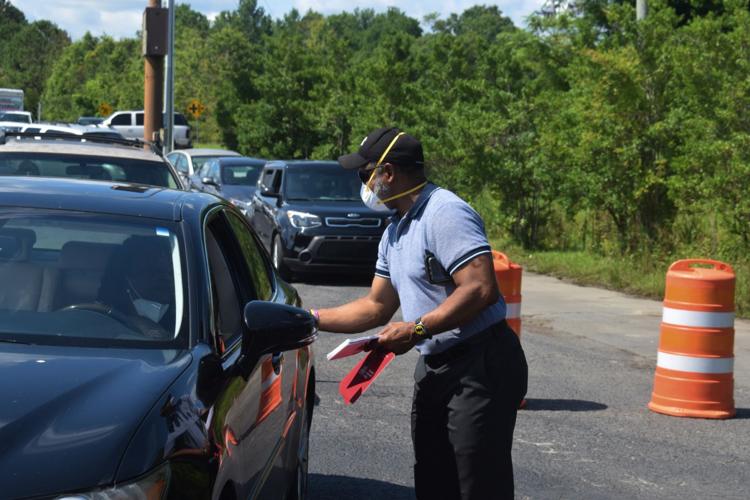 "We want to encourage people to fill out the census and register to vote. We're combining this effort while we have their undivided attention," McClary said as he passed out a census form to an approaching vehicle. 
At a previous meeting between Georgetown County officials and Lt. Gov. Pamela Evette, it was found that Andrews is 199th city out of 271 and Georgetown County ranks 39th our of 46 counties with a 44 percent census count. South Carolina ranks 40th in the nation.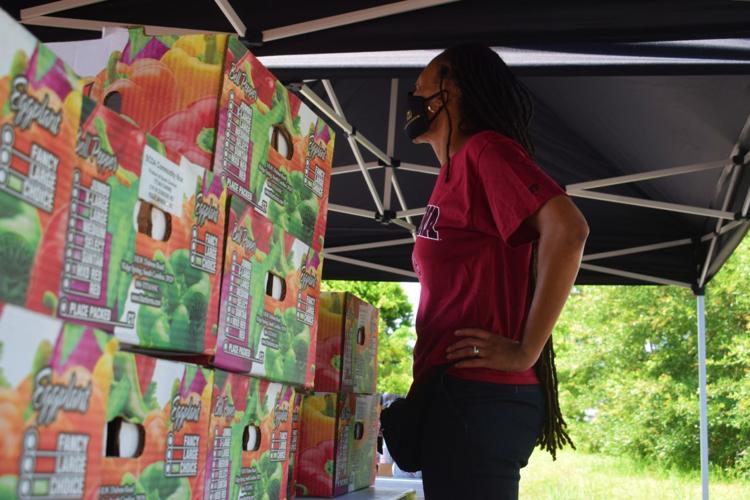 Marietta Dorsey, town administrator, said that they wanted to do a community outreach and a way to bring up the census count in Andrews. Both ideas resulted in this fruit drive. She discussed the idea of a food drive with Kenneth Smith with the Eastern Coast Recovery Group to come to Andrews for this fruit drive and is satisfied of the turnout of the event.
"We wanted to do something that would incentivize people to come out but also get the message to them," Dorsey said.