Cellar to ceiling glassware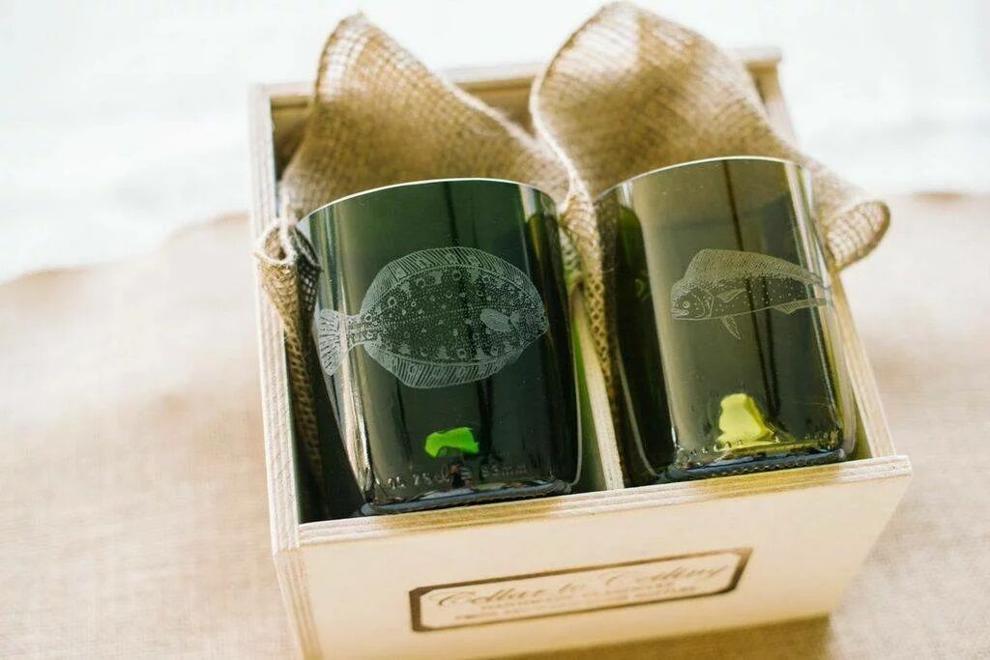 This local South Carolina company uses recycled wine bottles to create fun, functional glassware. Images are sandblasted on to ensure that they won't rub off. Each collection comes in a set of four glasses.
These and more can be purchased at Rice Birds in historic downtown Georgetown, where you'll find Lowcountry gifts for her, him and home. 629 Front St., Georgetown, 843-520-5852.
Holiday pillows
Also at Whimsy Roost, you can catch the Christmas spirit with these beautiful reversible Holiday Pillows sharing the seasonal message, "oh so THANKFUL and oh so MERRY."
Gurglepots
These fun pitchers gurgle when you pour. The colorful Gurglepots are among the variety of great gift items you'll find at Whimsy Roost, 712 Front St. in Georgetown. The shop is open Wednesday to Saturday. Find more at https://www.facebook.com/whimsyroost/.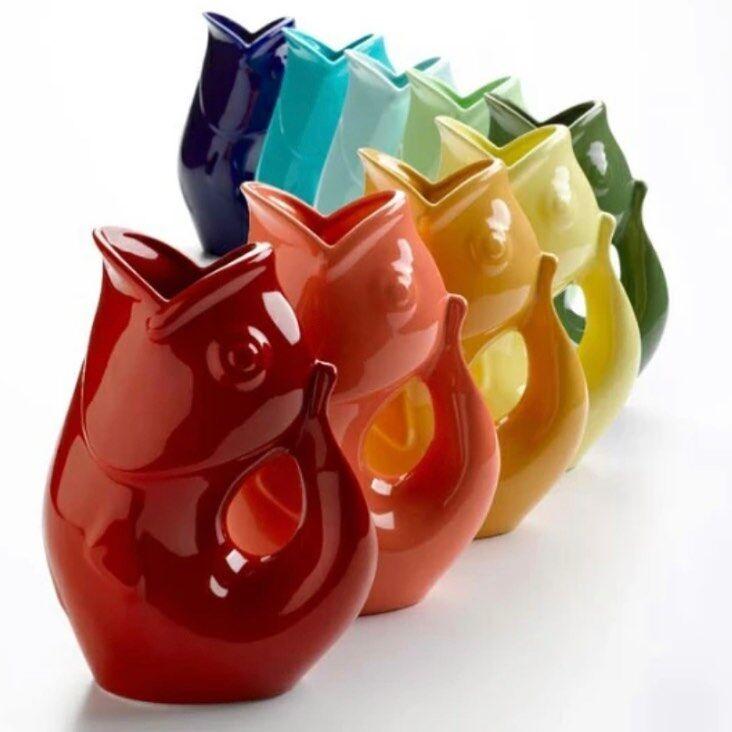 Seaglass necklace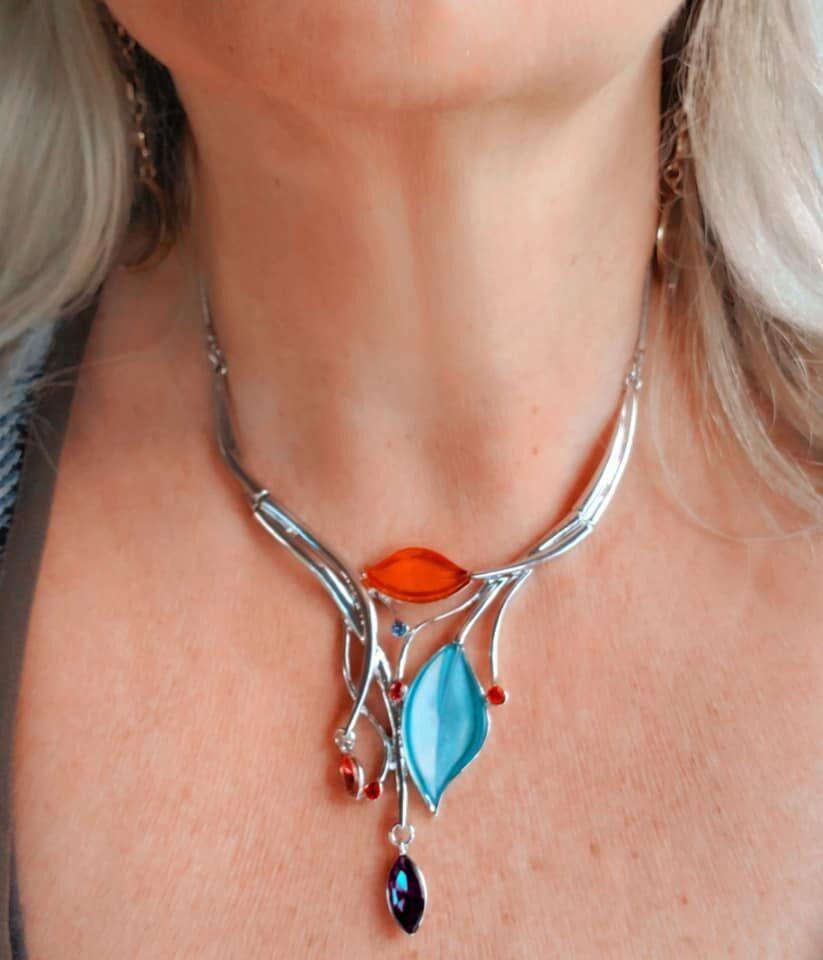 Facebook users commented on the Ship's Booty Gift Shop, "Such a cute store with unique gifts. Found a sign that I have been searching for. Cute clothes too. We will definitely be back. The owner is so friendly.
The Ship's Booty Gift Shop, 815 Front St., Unit 1 Georgetown, 843-545-1500.
A good read and more
World Market has a fantastic selection of gift ideas for women. Give a busy mom a spa basket filled with bath and body products. For the fashion-savvy, peruse our cozy clothing and unique jewelry. Or, shop a selection of candles and other decor to liven up her home. No matter what her style, you're sure to find something she'll adore!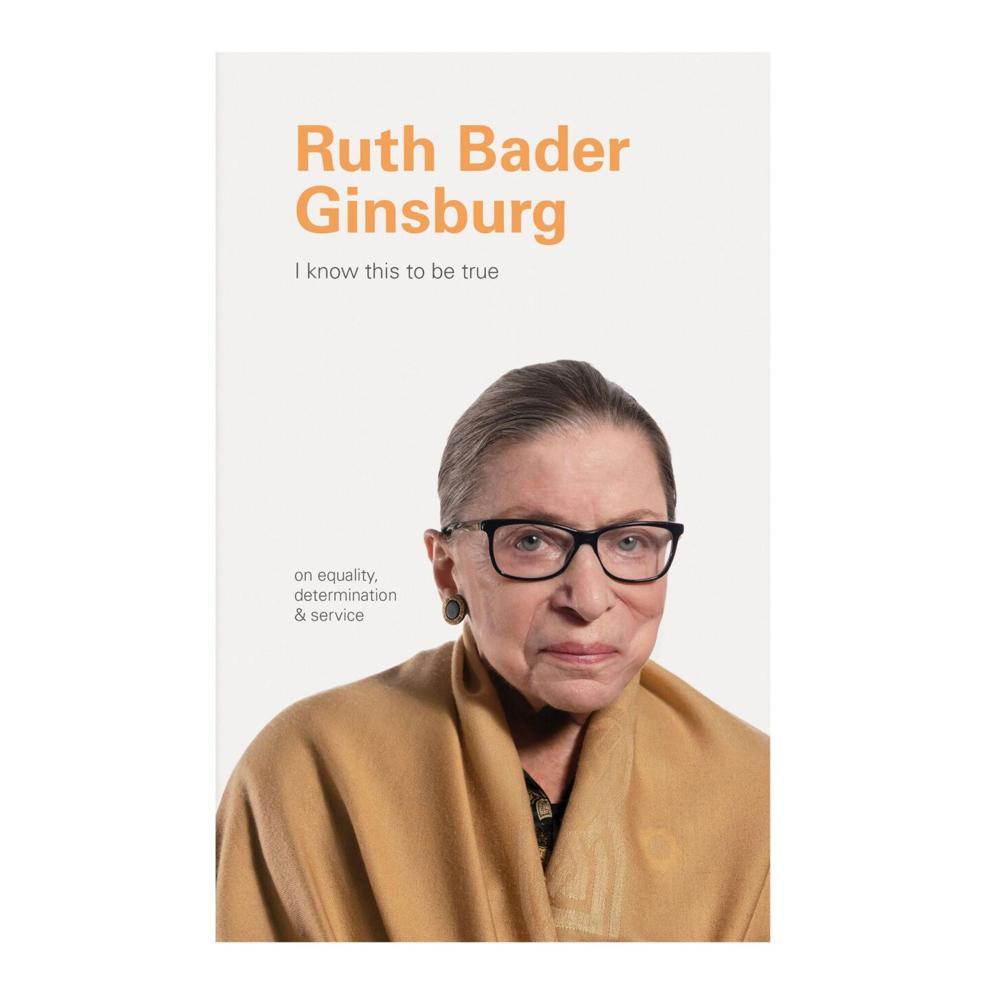 US Supreme Court Justice Ruth Bader Ginsburg takes center stage in this edition of the I Know This to Be True book series. Known for championing equality and upholding integrity, RBG reflects on her family life, her nearly five-decades-long career, and her struggles. Filled with full-color photographs and wise words from Ginsburg, this book is an inspiring gift for any young feminist. World Market is at 1144 Seaboard St., Myrtle Beach, 843-448-6064.
Hot Sauce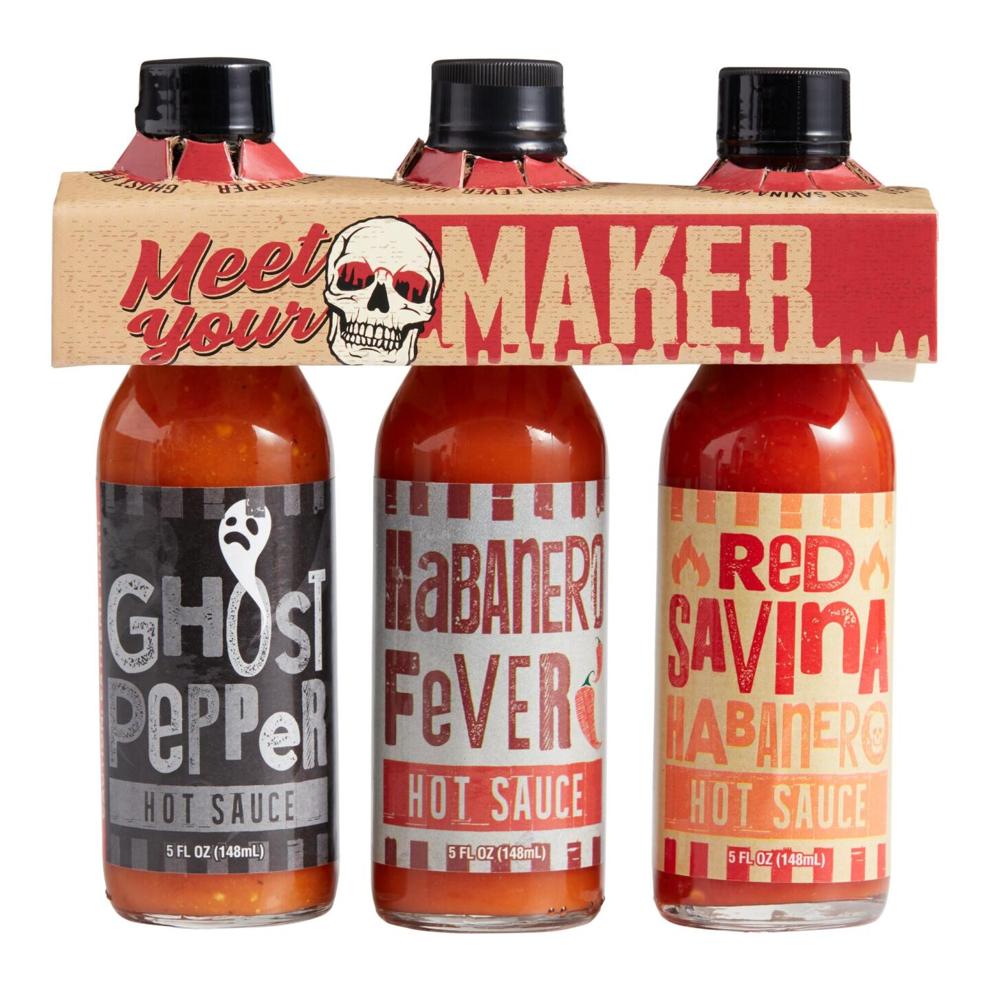 True hot sauce connoisseurs will be thrilled to receive this gourmet gift set of House Autry's spiciest pepper sauces. Featuring three five-ounce bottles that balance extreme heat with amazing flavor, this set includes red savina habanero, scorpion pepper and ghost pepper hot sauces. Called the "Meet Your Maker" trio, these specialty chili condiments are flavorful boasting rights for the bravest and most daring hotheads.
World Market, 1144 Seaboard St., Myrtle Beach, 843-448-6064.
Pillowy plush stuffed dinosaur
A snuggly companion your tot will want to cuddle with every day, this large dinosaur stuffed animal is oh-so-squeezable.
With a sweet gray body and soft orange spikes, it's just the thing for any budding paleontologist in your life.
Bunnies By The Bay is a woman-owned company that strives to tell uplifting stories of friendship while providing comfort and love to the smallest among us.World Market, 1144 Seaboard St., Myrtle Beach, 843-448-6064.
Grow your Crystal Geodes Science Kit
Playtime is about to get fun and fascinating with this DIY crystal geode kit.
It features all the supplies you need to grow gorgeous crystal geodes, creating an at-home chemistry lab!
An educational geology 4M game, it makes a fitting gift for any aspiring scientist or curious kiddo.
World Market, 1144 Seaboard St., Myrtle Beach, 843-448-6064.
Gifts for Dad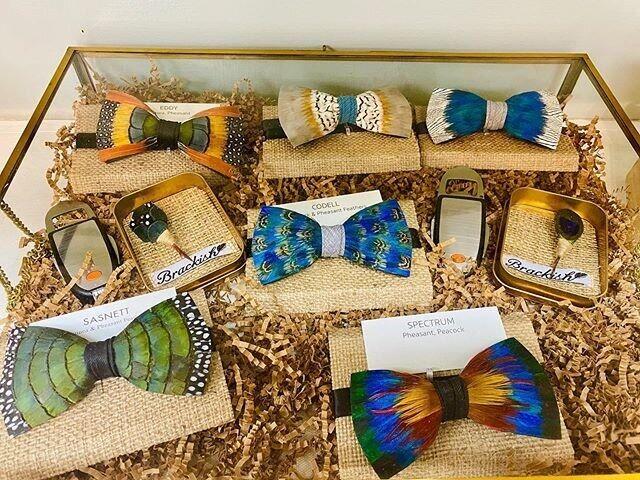 Surprise Dad with one of these handsome Brackish bow ties, handmade by artisans in Charleston. These one-of-a-kind bow ties take several hours to make and each feather is handpicked by its creator. Sara & Beth Gifts and Home, 1003 Prince St., Georgetown, 843-833-8768
Everyday hoops
Softly hammered gold hoops that look great for just about any occasion.
Sara & Beth Gifts and Home is a neighborhood boutique in the Historic Downtown Georgetown that features unique gifts and home decor. The shop is at 1003 Prince Street. It may not seem a likely spot for retail but just wait until you walk inside. Several words come to mind swiftly – beautiful, elegant and perfectly displayed.
Sara & Beth Gifts and Home, 1003 Prince St., Georgetown, 843-833-8768
Nautical and fashionable
If you're looking for a unique gifts or while you're out enjoying a perfect day to walk along Front St., pop into The Harbor Shop.
You'll find a large selection of top quality products, both nautical and fashionable.
The owners pride themselves on selecting quality items claiming nothing gets into the shop until it meets the owner's stringent demands for both functionality and style. You can find products with custom monogramming and embroidery. Established in 1988, The Harbor Shop has been personalizing clothing and accessories non-stop.
The Harbor Shop is located at 602 Front St, Georgetown, SC 29440, 843-520-4999
Bunnies by the Bay Clucky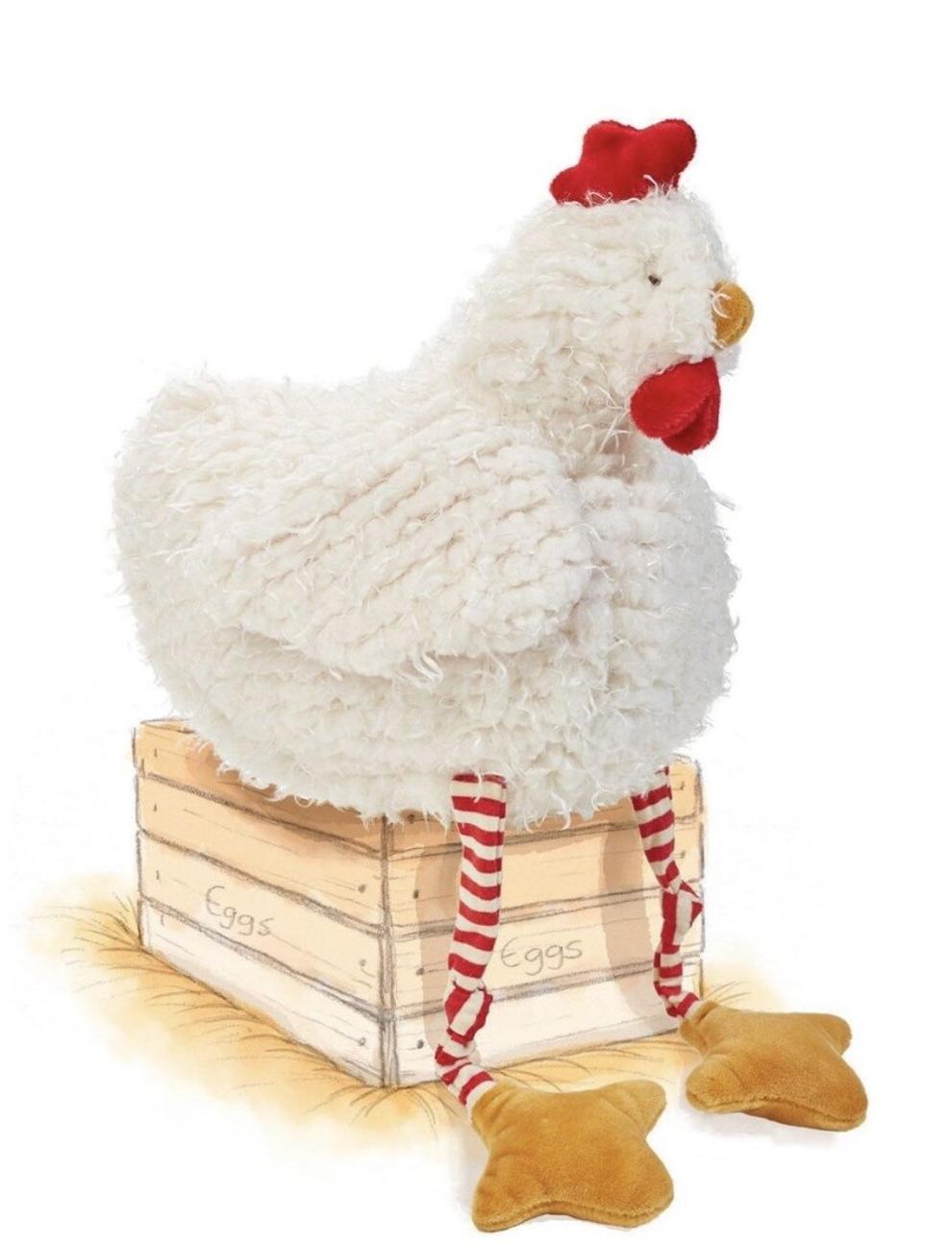 Clucky is so cute Henny Penny is jealous. A favorite from the Good Friends Farm, this darling chicken has a shaggy cream fur body with striped red & cream knit legs that dangle, and bright orange feet and beak for an extra pop of fun and color.
Doodlebugs Children's Finery & Gifts is located at 800 Front St. Georgetown, 843-546-6858.
Chew Box animal
Perfectly sized for baby's hands, making them easy to hold while providing sensory stimulation—important for baby's development *BPA-free, soft food-grade silicone that is FDA-approved and gentle on your baby's delicate gums.
Doodlebugs Children's Finery & Gifts is located at 800 Front St. Georgetown, 843-546-6858.
Fun and fashionable
Novelty design sock featuring the Barbour's fish design. Cotton rich with added polyamide for durability and elastane for shape retention. Find them at Black Mingo 709 Front St. Georgetown, 843-485-0212.
Weatherford knife
If you are looking for a truly one-of-a-kind gift for your outdoors enthusiast, you won't go wrong with one of Chad Weatherford's knives.
Chad grew up hunting and fishing locally and his knives are created as tools to be used.
You can order a custom made knife or you can find one his creations at Blade, Barrel and Reel, 1408 Highmarket St., Georgetown; or J&K Outdoors, 1301 Highway 51, E St., Conway.
One of his 7 1/2-inch, full tang creations includes a very sharp blade made of 1095 high carbon steel, so you know it will keep its edge. The handle is Textred G10. Go to www.weatherfordkifeco.com to find more details.
Art for your home
This image of "Shrimp Boats at Rest," evokes the feelings of the Lowcountry. Enshrouded in fog, the shrimp boats are seen from the Kaminski House Museum boardwalk. Of the more than 60 antebellum homes in Georgetown, the Kaminski House stands out as one of the most representative of the Georgian style of the era. Built on a bluff overlooking the Sampit River, the Kaminski House is typical of the Low country "single house" style of the mid-18th century.
Visit the museum gift shop at 1003 Front St., Georgetown, 843-546-7706
The Museum Gift Shop is filled with unique and unusual pieces by South Carolina artists and artisans as well as from all around the world. The Rice Museum is located at 633 Front St. Georgetown, 843-546-7423.
Antiques and more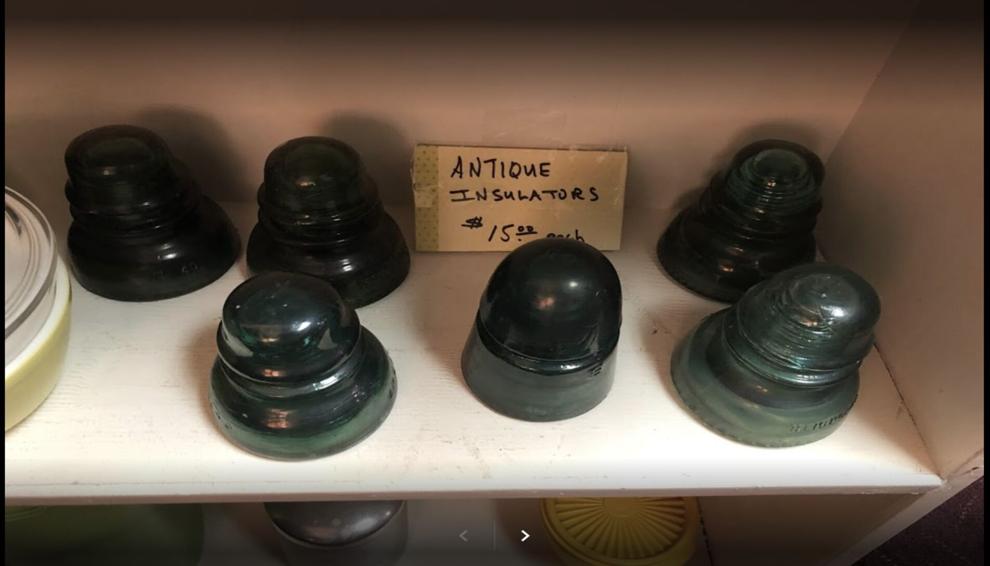 Emma Marie's Antique Shoppe is filled with items perfect for gift-giving if you're looking for something from the region's past.
The antique store is located at 1103 Front St, Georgetown, 843-545-8030.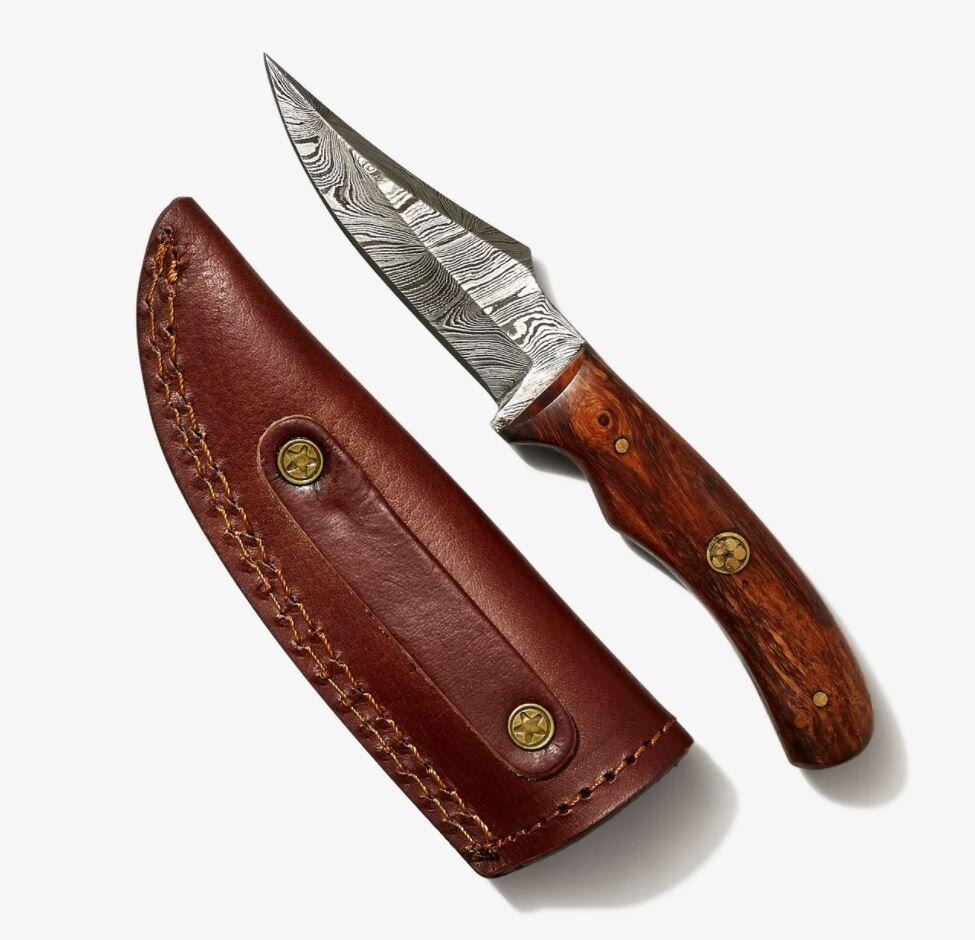 Invitation to read
Waterfront Books is a great place to find an eclectic mixture of new and used books, cards, gifts, magazines, newspapers and art by local artists.
"Our goal is to offer an inviting venue for fellow book lovers," according to owners of the shop. "We opened in March 2014, but the store has its roots in Harborwalk Books which was totally destroyed by fire in September 2013. Our name and location are new, but we have years of bookselling experience and share a love of the printed word." The store specializes in used books but as a full service bookstore, gift-givers can special order any titles that may be shipped to any location.
Find Waterfront Books at 815 Front St, Georgetown, 843-546-2665.
Gator Jam
You won't go wrong by giving a gift of the Lazy Gator's Blackberry Jam, or any of the other preserves, sauces and spreads.
In 2006, Lazy Gator was established to offer Grand Strand residents and visitors a truly unique shopping experience.
From its huge porches with colorful rockers to its majestic live oaks draped in Spanish moss, Lazy Gator strives to wow customers with such a "superfuntastic experience" that they will rave about it to others and be so excited to return.
You can find the shop at 3986 Highway 17 Business, Murrells Inlet, 843-651-4244, Ext. 101.
Shabby Chic
You'll find a truly unique gift Pluff Mud Gift Shop. The store is filled with arts, crafts, vintage, shabby chic furniture, home decor and jewelry, as well as a wide variety of eclectic goodies.
Shelves and racks display the work of South Carolina's coastal artisans for a unique shopping experience. Included in the variety are local art, locally made clothing and decorating ideas. If you are shopping for one-of-a-kind jewelry, you'll find it at Pluff Mud. You'll also browse through antique and refinished or re-purposed furniture.
Find Pluff Mud at 5142 Highway 17 Bypass, Murrells Inlet, 843-651-4140.
Vintage to modern
The Shops at Tweaked have a range of items from vintage to modern, funky to primitive and rustic to regency. If you're looking for an unusual gift or home decor item there's a good chance you'll find it at Tweaks, 4491 Highway 17 Business, Murrells Inlet, 843-651-5560.
Boho
Hipsy Gypsy is a local beach side hippie boho shop, that is family owned and operated. The shop is filled with handcrafted items from local artisan Items, fair trade clothing and a variety of handmade silver artisan jewelry and more. The shop prides itself on carrying only fair trade clothing to ensure its garments, bags and jewelry are created using no child labor, all workers are paid a fair wage. Most are made by Nepalese women to help support their families and communities. Find the shop at 319 A, Highway 17, N. Surfside Beach, 843-360-0643.
Homemade crafts
Homespun Craft and AntiqueMall offers a unique shopping experience on the Grand Strand in Surfside Beach. A visit will allow you meet the vendors and discover all your collectable, antique and craft needs. The store offers a wide variety of fabrics and notions at affordable prices. Find the shop at 114-A Highway 17 N Surfside Beach, 843-238-3622.
Local and vintage
Inlet Queens is a treasure trove in Murrells Inlet with more than 50 vendors in three shops. You'll find local artisans, shabby chic furniture, local art, jewelry, floral, vintage, baby clothes and so much more. Inlet Queens is located at 4905 Highway 17 Bypass South, Murrells Inlet, 843-947-0767.
Sand Art
The moving Sand Picture makes a unique conversation piece that demands hands-on interaction. These all USA made, are found in high-density plastic swivel frames, including the glass, the sand and polisheoff by tossing in a hearty supply of multi colored sparkles. Sandpicture frames are available in black, white, blue, aqua, red, coral, clear, yellow and orange at Playwiffme Products, 650 Sandy Lane, Surfside Beach, 843-238-3300.
Unique Goods
Find this giant heart necklace at Good Deed Goods in Murrells Inlet.
The shop works hard to offer a shopping experience where you get to shop for unique goods that have a story and purpose.
Store owners said they strive to stock goods that are socially conscious and have a mission of their own and with every gift purchase, the story donates 10 percent back to charities and organizations throughout the community, nation and world that are making a difference for good.
Whether you're shopping for home, baby, or anything in between, you'll find unique gifts for everyone.
Visit and shop until 2 p.m. Christmas Eve at 3579 Hwy 17 Business, Murrells Inlet (inside Lee's Inlet Apothecary). Call 843-651-7979.
Ice cold. Easy to hold.
Drinks and adventures are even better on the rocks. With the 10 ounce Rocks, you can enjoy rum at Murrells Inlet, or bourbon at Pawleys Island.
Plus, TempShield™ double wall vacuum insulation keeps your beverage chilled and your ice from melting.
The 10-ounce Rocks was designed with beveled bottom, providing the perfect no-slip shelf for your pinky finger.
The 22-oz Tumbler Lid is compatible and comes with your Rocks to help reduce spills at the campsite or in the backyard.
Black Mingo 709 Front St. Georgetown, 843-485-0212.