South Carolina Highway Patrol and Midway Fire Rescue helped rescue a woman after her vehicle struck the back of Advanced Auto Parts in Pawleys Island.
The car crash happened Tuesday morning, around 11 a.m., where reports came in of a female victim who got struck her car into the back of the automotive parts store on Ocean Highway.
A SCHP trooper said she was a "panicked driver" who's car happened to the hit the curbside in Dairy Queen's parking lot and crashed into the back of the store leaving an hole in the wall.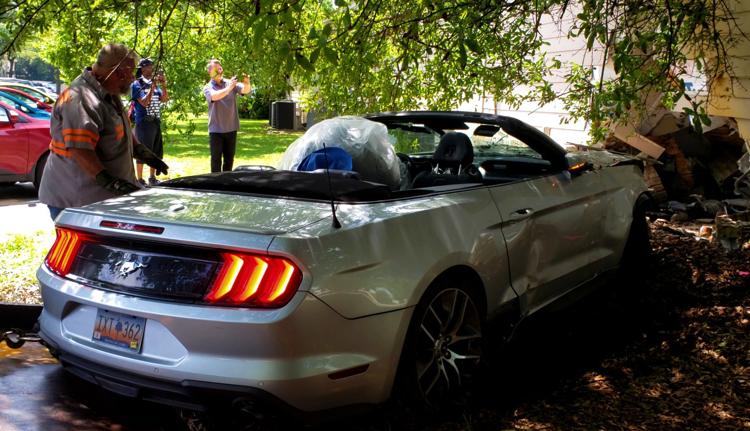 The car was removed almost an hour later.
She suffered minor injuries and was transported to Grand Strand Hospital for further care.
We will keep you updated on any new information.