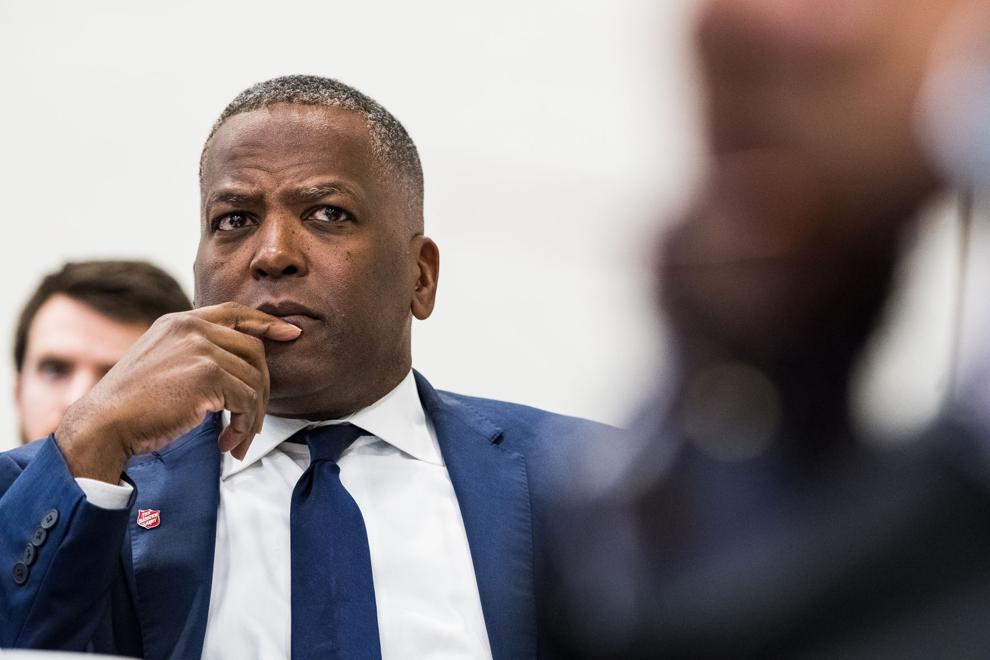 Columbia has a number of pastimes.
Gamecock football, for better or worse, is one. Imbibing in the concoctions at one of the ever-growing number of breweries is another. And it seems that, at long last, folks here are finally embracing the city's rivers as go-to destinations for recreation and revelry.
But there's another pastime in the Capital City, one that dominates political and journalistic circles, where conjecture and speculation flow as freely as those aforementioned waterways: Trying to guess Columbia Mayor Steve Benjamin's political future.
And that particular pastime is only going to gain steam in the next two years.
Now that the city has closed the books on its 2019 City Council races — incumbents Howard Duvall and Ed McDowell held onto their seats, while voters booted District 3 Councilman Moe Baddourah in favor of challenger Will Brennan — many will now turn their eyes to 2021, and the major question that already hangs over that year's elections: Will Benjamin run for mayor again? And, if not, what will he do?
The idea that Benjamin might not seek the mayoral seat again two years from now is already fueling whispers in city political circles as to who may run. In recent conversations with Free Times, two City Council members — longtime at-large Councilwoman Tameika Isaac Devine and District 4 Councilman Daniel Rickenmann — each left the door open to the possibility of running for mayor in 2021, if the circumstances are right.
But one of the key circumstances any would-be mayoral candidate would want to know is whether Benjamin — the popular third-term city leader who didn't even draw a challenger in the 2017 race — intends to run again. 
While Benjamin seems to be readying himself for another city run, various factors — including his prominence with major mayoral organizations and a seemingly ever-rising profile within the Democratic Party — continue to stoke speculation about whether he might vie for the governor's seat or some other state or national office.
'You never say never'
Benjamin looks every bit the mayor as he works the room following a Nov. 25 City Council meeting. Despite a long day — between two sessions, Council met for more than five hours that afternoon and evening — he's busy shaking hands with constituents, hugging well-wishers, whispering with city staffers about various issues. He poses for a picture with a group of Boy Scouts who led the Pledge of Allegiance at that night's meeting, and, with his impish grin, the 50-year-old looks right at home alongside the youngsters.
As the hubbub begins to wane and he sits down for a chat with Free Times, the mayor says there's a lot he hopes to accomplish during the final two years of his current term.
"We've got some major capital projects on the agenda," he says. "Finalizing the Finlay Park [revitalization] plan. The expansion of the convention center. Continuing the buildout of the BullStreet District. Those are all major projects that Council has an eye on. There are other projects that are big and meaningful. How do we address food deserts? How do we address homelessness? We've got more than enough to say grace over, and we've always got our eye on the bottom line."
While he's obviously focused on those widely reported developments and issues in Columbia, there's no question Benjamin also frequently finds himself in the national spotlight, on a number of fronts.
He has been heavily involved in the national U.S. Conference of Mayors, a nonpartisan group comprised of mayors from cities of 30,000 or larger that advocates on issues that affect municipalities nationwide, where he served a 2018-19 term as the organization's president. More recently, he was elected vice president of the Global Parliament of Mayors, an international mayoral group with 39 members.
In 2016, he gave a speech at the Democratic National Convention, and also sat beside former President Bill Clinton during one evening session at the event. It was also revealed, through a WikiLeaks hack of Hillary Clinton's campaign manager, that Benjamin was on a "first cut" list of possible candidates for vice president in 2016.
He's made headlines again this year in regards to presidential politics, throwing his 2020 endorsement — which was highly coveted among 2020 Democratic candidates — to billionaire and former New York City Mayor Michael Bloomberg. It was an endorsement that caught some off-guard, as Bloomberg is a very late entrant into the crowded Democratic field. But Benjamin insists he thinks Bloomberg is the candidate who is best equipped to oust Republican President Donald Trump.
All of his national and international machinations naturally lead some to wonder how much longer he'd like to be the mayor of Columbia. Free Times asks Benjamin directly if he intends to run for mayor again in 2021. His answer certainly leaves some wiggle room.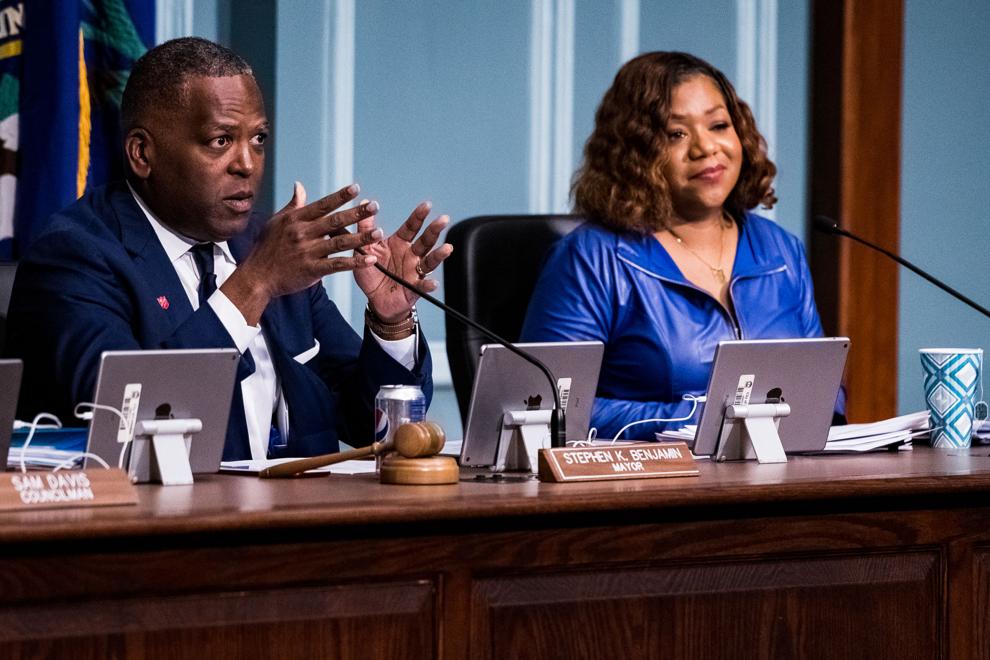 "I'm not taking it off the table," he answers. "You always run fast and hard. I'm preparing for re-election. But, and I mean this with every degree of sincerity: God's will and [my wife] DeAndrea's will, in that order, will reign supreme.
"We'll see where it goes," he concludes with a laugh.
Benjamin and his wife, a circuit court judge, have two daughters.
There have long been whispers that Benjamin would consider running for U.S. House in the 6th Congressional District if powerful, longtime U.S. Rep. Jim Clyburn retires. The mayor firmly puts that idea to rest.
"My goal is to get Jim Clyburn to run for re-election again and again," Benjamin says. "He serves the 6th Congressional District and the country and the state so well that I think it would be such a significantly huge loss to us if he leaves Congress.
"I have no intentions, at all, of running for Congress."
Benjamin also has been bandied about as a possible Democratic candidate for governor in 2022, making the short list of would-be hopefuls in a November 2018 story in The State. If he were to run, it wouldn't be the first time he's been in a statewide race, nor the first time he's been in such a race against Gov. Henry McMaster, who likely will run again in 2022. 
Benjamin and McMaster faced off for the state Attorney General post in 2002, and McMaster won that race by 11 percentage points.
The mayor doesn't close the door on the possibility of gubernatorial run, but it's also clear that he hasn't committed to the idea.
"You never say never," Benjamin, an attorney, says. "I believe if you are a good steward of what God gives you, maybe he will give you something more. I will say that it has been the joy of my life to serve as mayor of this city. A life in public service is something I've enjoyed. I'm not sure if it's the way I'll end my career. I enjoy the private sector. I enjoy public service. 
"I'm not saying 100 percent 'yes' or 'no' to anything."
Next Up?
As a bit of intrigue bubbles about Benjamin's 2021 intentions, two familiar names immediately come to the possible mayoral forefront: Devine and Rickenmann.
Devine, an attorney, has been serving in an at-large — i.e. citywide — seat on Council for 17 years, making her the second-longest serving current member of the body, behind only District 1's Sam Davis. She was the first, and still only, African-American woman ever elected to the Council.
She's also something of a one-woman brand. Devine runs The Possibilities Institute, a business through which she offers public speaking and life coaching, among other services. She's authored two books, runs a lifestyle website called A Devine Life, regularly appears on various local radio programs and, earlier this year, launched, with her husband Jamie, a series of online TV shows called Date Night with the Devines.
Devine also has never been shy about one day running for mayor. She certainly seems open to the idea during a recent interview with Free Times.
"I have thought about it," says Devine, who recently was elected to the board of directors of the National League of Cities, a nationwide municipal advocacy group. "Currently there is no reason why I feel like I would run against Mayor Benjamin, because I think he is doing a good job and we have a great working relationship.
"But if, for some reason, he wasn't running, I would seriously be considering it." 
And then there's Rickenmann, who is currently in his second run on Columbia City Council. He was an at-large member from 2004 to 2012 before leaving to focus on business. He later returned to Council in 2017 as a representative in District 4, following the death of Councilwoman Leona Plaugh.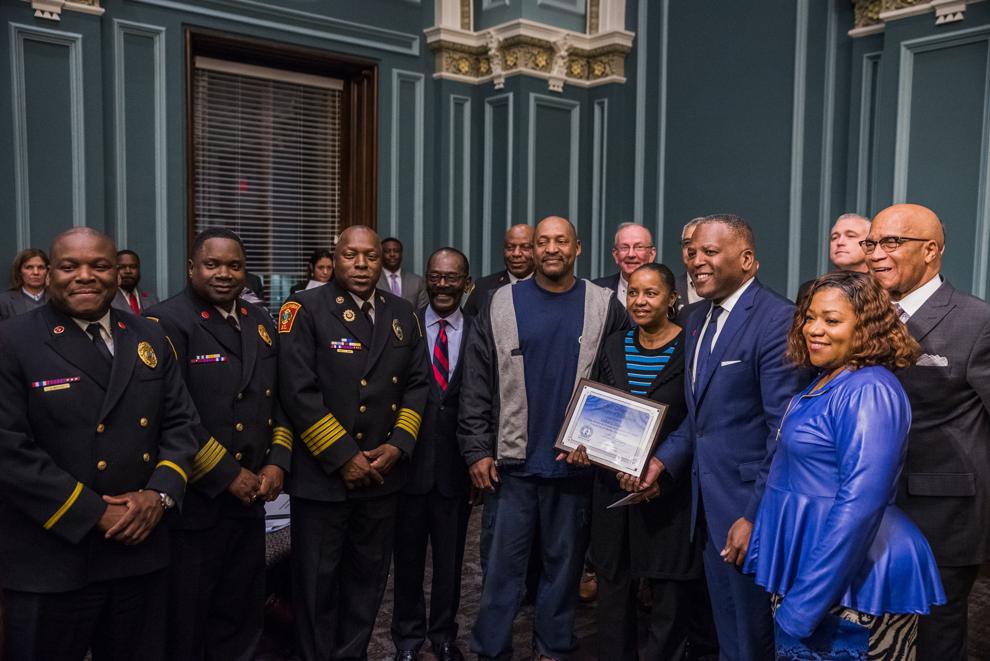 It's notable that Rickenmann's had a higher profile on city issues recently. For instance, in November he organized a press conference in Five Points in which he stumped for revitalization in the more than century-old nightlife and entertainment district. He also penned an editorial — which ran in Free Times — in which he implored the city to take steps to draw businesses to Five Points.
He even tried his hand at playing kingmaker (or queenmaker, as it were) in the November municipal election, when he endorsed challenger Sara Middleton in her race against incumbent Councilman Howard Duvall. That Rickenmann would openly campaign against a sitting colleague certainly raised eyebrows. Ultimately Duvall held onto the seat, besting Middleton by a little more than 100 votes in a Nov. 19 runoff. 
Rickenmann's recent shift into the spotlight has stoked speculation that he might be weighing a 2021 mayoral run. He did not shut the door to the possibility in a recent interview.
"I'll be honest, I will never say never to anything," Rickenmann says. "But, I don't have some strategic plan. I couldn't tell you today whether I'd run for my seat again, or whether I'd run for another office.
"I'm not raising money year-round. I haven't raised money since my last race. To me, I don't want to plan my life that way. If the opportunity prevails, and it makes sense, then I want to seize the opportunity. But I don't have some sketched-out plan."
If indeed Benjamin does run for mayor again in 2021, he's already got a foundation of campaign cash. According to state Ethics Commission records, he had $230,000 in his war chest as of October. Records show Rickenmann has about $8,000 in his campaign coffers, while Devine has about $10,300.
But during his recent chat with Free Times, Benjamin took on an almost wistful tone when discussing his role as mayor, a position he's held since 2010. It's clear he's weighing all of his options for 2021 and beyond.
"The last nine-plus years of my life have been a true blessing," Benjamin says. "We still have a lot of big things to get done. We'll stay focused on that looking forward, and we'll see where the future takes us."  
Let us know what you think: Email editor@free-times.com.