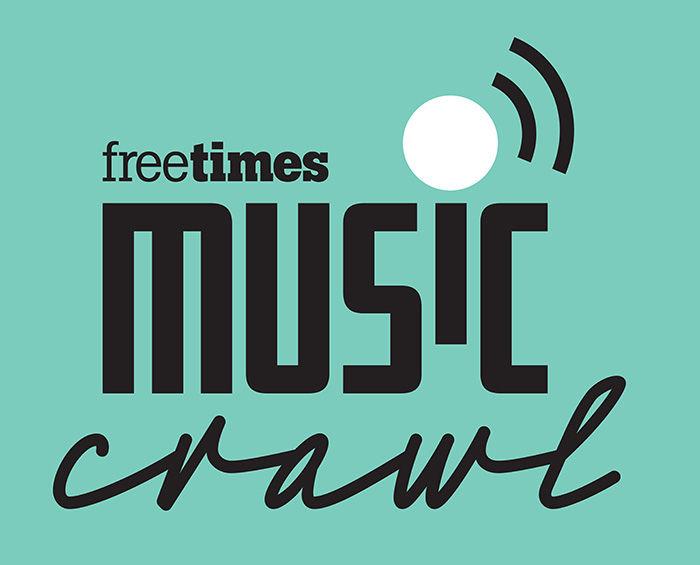 No, friends, it wasn't a one-off.
Free Times' Music Crawl is back for a second-straight year after ending a six-year hiatus in November.
We're a little bigger this year, packing six venues with 25 acts. We're taking over traditional music clubs (Art Bar, The Aristocrat), an arthouse cinema (Nickelodeon Theatre), the basement of an adventurous performance hub (Tapp's Arts Center), a wine bar's intimate upstairs annex (The Pastor's Study above Lula Drake) and a brewpub with a history of DIY hijinks after-hours (Hunter-Gatherer on Main Street) to offer a broad range of experiences. And we've teamed with the Columbia Brew Bus to shuttle you between them.
As we did last year, we rallied a committee of folks attuned to the local music scene — including representatives from WXRY, SceneSC, Girls Block, Mo' Betta Soul, The Space Hall, #ColumbiaRules, and But I'm Not a Critic Though. They gave their input on who we should book — more than three-fourths of the bill lines up with their recommendations — and we asked their advice on what we should change and how Music Crawl should look.
The biggest shift from last year is that we included some groups that aren't from the Midlands. The committee unanimously agreed that bringing acts from elsewhere in South Carolina and from cities in neighboring states to play here is important. Fostering such cross-pollination is one of the most positive impacts a music festival can have.
But while some things may change, Music Crawl remains, as it always was, an opportunity to celebrate some of the best music happening in and around our city, providing attendees with an easily accessible live sampler — and, hopefully, a fun and affirming night. — Jordan Lawrence
---
What: Free Times Music Crawl
When: Friday, Sept. 20. First acts start at 8:30 p.m.; doors open at each venue 30 minutes before the room's first performance.
Price: $15 ($10 advance)
More: free-times.com/musiccrawl
The Columbia Brew Bus will provide a complimentary shuttle between venues, dropping off every 15 minutes at Hunter-Gatherer, Art Bar, The Aristocrat, the Nickelodeon Theatre, and Tapp's Arts Center from 8 p.m. to 2 a.m. Whether paying in advance or on the night of the event, check in at any venue for a wristband to access all performances.
---
Hunter-Gatherer | 900 Main St.
10:30 p.m. — Vorov
Vorov's vicious mix of metal and hardcore thrives in taut dynamics that see the band move from pounding crossover thrash riffs or surging sludge into breakneck bursts of D-beat aggression. In the Columbia band's twisting arrangements, you'll hear moments that call to mind acts as disparate as Power Trip, Integrity, and Catharsis. — Bryan C. Reed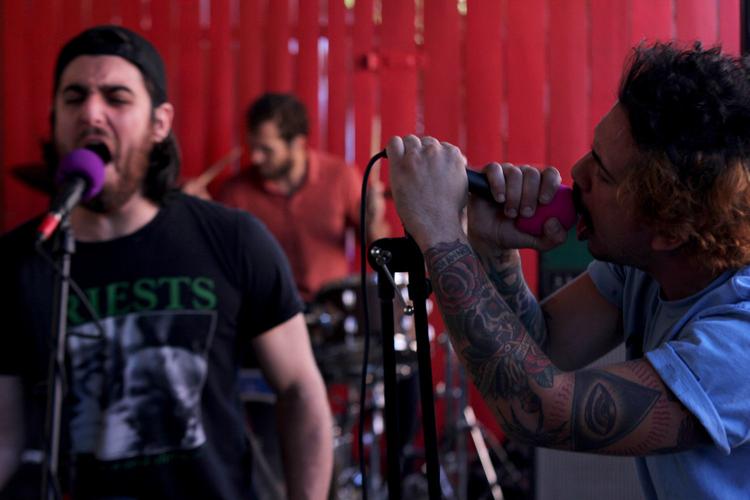 11:30 p.m. — Florida Man
Charleston noise-rock outfit Florida Man released a doozy of a record in May. The sophomore LP Tropical Depression is a collision of agitated post-punk, melodic hardcore, and dissonant AmRep reverence, avoiding plain revivalism the same way it avoids making its skronk impenetrable: buttressing pop structures and big dynamics with shocks from unexpected influences, from surf rock to shoegaze. Album opener "Brain Cell," for instance, cuts through hazy distortion with slices of trebly melody that evoke the Dead Kennedys surfiest riffs. — Bryan C. Reed
Live, Columbia's Boo Hag has excelled based on the pounding, barely controlled intensity of guitarist and howler Saul Seibert and drummer Scotty Tempo. A master class in the power of primal, minimal rock 'n' roll, these duo performances are savage, swampy, and Southern as hell. But the records get weirder, alive with mystic, atmospheric touches that add depth and dimension. Enter the recent addition of saxophonist Thomas Hammond, whose lithe, slithering contributions help Boo Hag better realize its distinct weirdness on stage. — Jordan Lawrence
---
The Aristocrat, 1001 Washington St.
8:45 p.m. — Milah
Milah's adeptness as both a singer and rapper makes it easy to reach for Lauryn Hill comparisons. But her brooding, sensitive brand of hip-hop/R&B hybridity belongs more cleanly in the post-Drake world, where whether you're singing or rapping doesn't matter nearly as much as the hooks. Plus, the Columbian's evocative, earthy voice and soul-searching vulnerability gives her a genuine independent streak, making her a kind of Southern DIY compatriot of SZA and Frank Ocean. — Kyle Petersen
9:45 p.m. — PATx
Columbia rapper PATx (née Patrick Rutledge) is enigmatic and engrossing, splitting the difference between emo rap's woozy, feel-bad bloodlettings and the Odd Future crew's mischievous malevolence. His versatility is his second-biggest strength, behind his multi-geared flow, which he pinballs between macabre murmurs and rapid-fire, polysyllabic juggles. — Patrick Wall
10:45 p.m. — AE the Cool
AE the Cool might be from Augusta, but there's a certain big city cool that pervades her sleek, propulsive R&B jams, whether lingering over the lounge-y vibes of a tune like "Heart Shot" (from her debut EP Forgive) or delivering a giddy, Rihanna-evoking summer anthem in the vein of new single "Cool-Aid." Regardless, AE's consummate vocal chops and nimble phrasing make her an adaptable and winning presence on all matter of beats. — Kyle Petersen
11:45 p.m. — H3RO
Having already conquered the stage at St. Pat's in Five Points and the Jam Room Music Festival, H3RO snatches another festival spot at Music Crawl on his quest for hip-hop domination. Though he recently moved to Greenville, Justin Daniels honed his voice as one of the state's most technical and incisive emcees here in Columbia, manifesting introspection, self doubt and social observation into unrelenting, fiery flows that maintain their edge over any beat. For this Columbia return, he performs with a full band. — Cam Powell
---
Art Bar, 1211 Park St.
8:30 p.m. — Say Femme
If you've been to any Trustus musical in the last few years, you've probably been pretty well bowled over by the vocal talent of Katie Leitner. Fortunately for the music scene, she's now got her own band, Say Femme, which features keyboardists Max Harrison and Desireé Richardson alongside Leitner's acoustic guitar as they craft urgent, churning pop-rock with panache. — Kyle Petersen
The 18th century French(ish) getups that fuel Les Merry Chevaliers' fictional biography are fun and all. But they wouldn't mean much if the Columbia band didn't play such a convincingly hard-charging and tongue-in-cheek ramble through old-school punk rock, earning the Sex Pistols-aping title and cover of their first album, 2017's Never Mind the Baguettes, Here's Les Merry Chevaliers. — Jordan Lawrence
10 p.m. — Apricot Blush
Built on such elements rickety acoustic guitar, singing saw, frigid gusts of distortion, Greenville's Apricot Blush evokes the apexes of groups such as The Decembrists as they chased the spectre of Neutral Milk Hotel to the cusp of the mainstream. It's a testament to the fiercely deep-felt songs of Jackson Wise that his band makes such sounds feel current once again. — Jordan Lawrence
10:45 p.m. — Space Coke
Most heavy psychedelic rock bands fall more to one side or the other, but Space Coke maintains its extreme volume and pounding riffs through even its most lysergic excursions. Indeed, the band covers a lot of sonic territory, as Sabbathian riffage and swelling organs steer into druggy space-outs and streamlined heavy rock. — Bryan C. Reed
11:30 p.m. — GRÜZER
In recent years, GRÜZER has become a staple of the local heavy rock scene, and it's easy to see why. The Columbia band's hefty brew of doom and stoner rock embraces the power of '70s rock riffs as fully as it relishes a slow, low rumble. Vocals shift from scathing hardcore barks to melodic modern rock as easily as the riffs shift from Clutch-y groove to Corrosion of Conformity-ish stomp. That variance makes GRÜZER one of the area's most approachable heavy bands, embracing as much melody as menace. — Bryan C. Reed
12:15 a.m. — Gláss
Gláss went quiet for a while after releasing Accent in 2016, fading into the ether not long after the record placed second in that year's Free Times Best of South Carolina poll. On that record, the trio leaned hard on established post-punk tropes and stretched them to fit its nervy, divergent ideas, juxtaposing jagged angles with walloping waves of distortion. Now resettled in its native Greenville, the band picks back up where it left off; its icy post-punk is still by turns bracing and balletic, bristling with garage rock verve. — Patrick Wall
Rock 'n' roll sounds best when poured into a rebellious band of misfits and miscreants. Columbia's Say Brother has fit that bill for years by, bringing Stones-y swagger to to a mix of Creedence Clearwater Revival-style swamp-rock and boot-stomping folk — though that might change in the near future as the band reconfigures its lineup. Say Brother hasn't played a gig in a year, so hopefully all that pent up energy will make for a memorable set. — Kevin Oliver
---
Nickelodeon Theatre, 1607 Main St.
No matter how many times you hear the songs of Charleston's Grace Joyner, she always transfigures the room when she starts singing. There's an unmistakable emotional ache to the long, arching melodies she delivers that conjure up its own immersive world, equal parts cozy, romantic and desperate, which should play well in the duo configuration she brings to Music Crawl. — Kyle Petersen
11:15 p.m. — King Vulture
King Vulture is averse to boundaries. The quintet is rooted in nü-Americana's tawny dust and indie rock's tenebrous timbres and textures, but its songs explode in kaleidoscopic bursts and shimmer with rococo filigrees. Kate Pyrtiz leads them — the group and the songs — with a comfortable confidence, her brassy voice and dynamic range buttressing her song-poem lyrics with heavy metaphor and inscrutable imagery. If there's a better band operating in Columbia right now, I don't know 'em. — Patrick Wall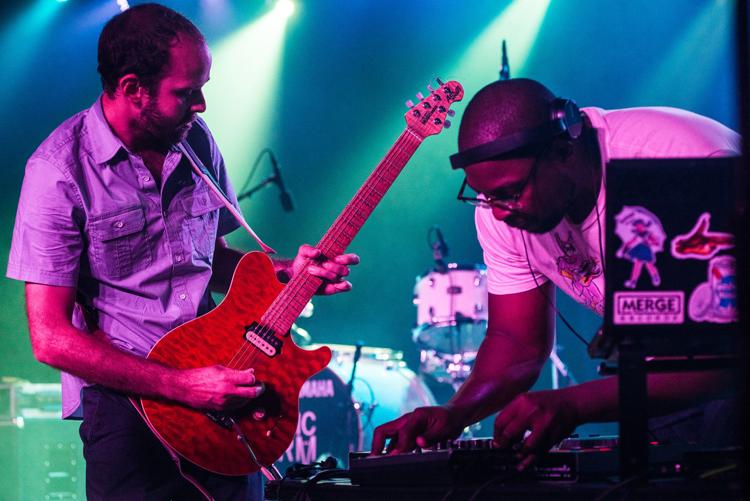 12:15 a.m. — 2 Slices
With 2 Slices, the party is intertwined with the feelings you're trying to party away. Various strains of danceable electronic music mix with the psychedelic impulses and affable, emotional hooks of leader Danny Martin, resulting in a very modern sense of catharsis. Growing to include some of Charleston's other preeminent talents — Grace Joyner, Infinitikiss' Nic Jenkins, Vanity Plates' Brett Nash — Martin and Brandon Fudge (aka DJ Lazer Cat) muster one of South Carolina's most ecstatic and heart-tugging live shows. — Jordan Lawrence
---
The Pastor's Study (above Lula Drake), 1635 Main St.
Ethan Fogus' rich storytelling and Conor Oberst-ish sense of releasing uncontainable energy when he performs are nice on their own. But when he's backed by his full complement of Witness Marks (including members of The Restoration, The Boomtown Waifs, Barnwell, and more) his songs become widescreen and ramshackle in the most infectious way. — Jordan Lawrence
While they churn out three-hour cover gigs with the best of them, the acoustic-pop duo Prettier Than Matt are also gifted songwriters who know how to make the most of the bouncy, twangy bounty of Jessica Skinner's voice, splitting the difference between plaintive folk sweetness and pop confection with aplomb. — Kyle Petersen
Jeff Gregory pens sincere, warm Americana numbers that would be more than pleasant enough if he performed them as a solo acoustic act. As a full band, though, The Runout takes Gregory's material to new heights. Drummer Gavin Brown anchors a lock-step rhythm section, while guitarists Dan Gibbs and Travis Wright add melodic adornment through searing lead lines and pedal steel flourishes respectively. — Cam Powell
Though they only have one single under their belt as Admiral Radio, the Columbia-based duo of Becca Smith and Coty Hoover is already piquing ears on the local music scene. The harmonies are close, the strains of Appalachia filtered through a modern lens. Indeed, Smith and Hoover are a near perfect couple on and off the stage, and they're currently widening their touring schedule throughout the Carolinas and more. They'll be backed by a full band for Music Crawl. — Kevin Oliver
---
Tapp's Arts Center, 1644 Main St.
9 p.m. — Pierce Koichi
Pierce Koichi's layered and loopy lo-fi R&B plays like a tilt-shifted landscape photo. Its worn and  blurry edges dissolve into an amniotic haze, sharpening its central focus to a contoured aquatint hyperreality. Over codeine-addled samples so slowed their bitrates sag and slough, Koichi exposes his soul, letting the chill air caress his damaged heart. — Patrick Wall
10 p.m. — Gardeners
Gone are all traces of the folky beginnings of Gardeners, as the Rock Hill outfit now piles on the guitars and dramatic swells in surging, post-punk-tinged rock songs that swing for the fences. Frontman Brandon Byron still brings plenty of dynamism in his emotional delivery, and there's something primal about tunes that feel comfortable in their gloriously unfettered rock anthem aspirations. — Kyle Petersen
11 p.m. — Slush
With reunions and reissues aplenty, and some new revivalist group popping up seemingly every day, indie rock continues to enjoy an extended stay as the 2010s' nostalgia music du jour. Columbia's Slush is something of an antidote: a band that plays '90s indie rock not as a museum piece, but a living style to be advanced. Veering through ideas that evoke names as far-flung as Built to Spill, Cymbals Eat Guitars, and White Lung, Slush proves there's life in indie rock yet. — Jordan Lawrence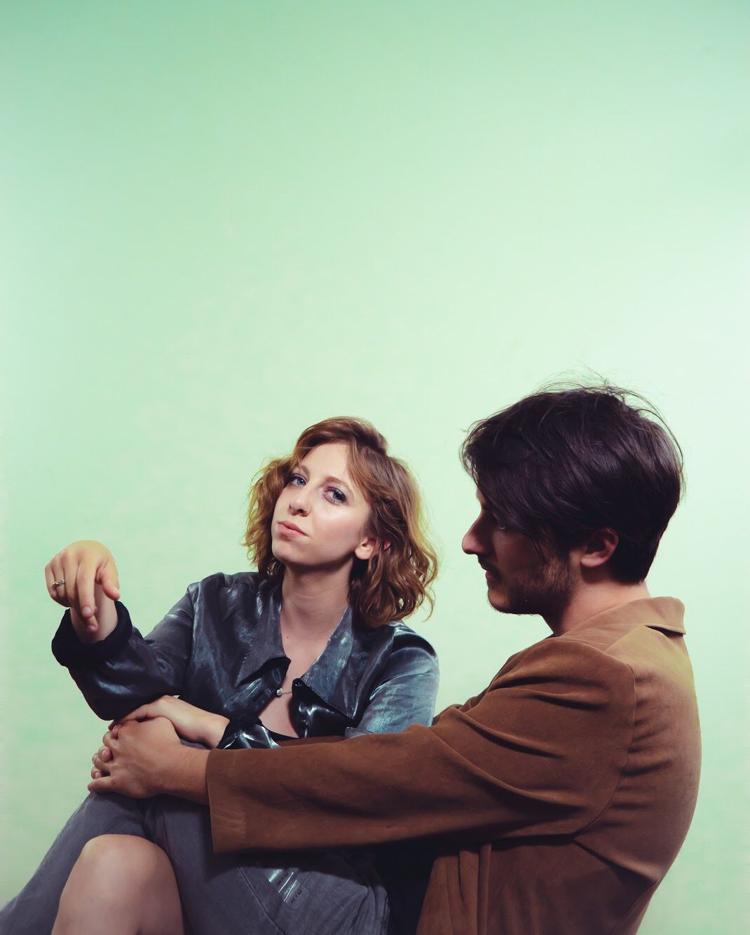 12 a.m. — Babe Club
If there's a band at this year's Music Crawl destined to break nationally over the next year, it's Charleston's Babe Club. SUSTO alums Jenna Desmond and Corey Campbell excel at crafting rugged, gritty guitar pop that owes more than a bit to '90s alt-rock icons like PJ Harvey and Kim Deal, but it wouldn't mean a thing if they didn't have some sharply written songs and Desmond's vocal magnetism to back it up. Their debut single has already caught the attention of NPR, and the buzz is only beginning. — Kyle Petersen