It's summer, time to get out of town, onto the open road, and find something interesting to do away from the oppressive Columbia heat. As ever, concerts remain a time-honored rally point for a good road trip. But let's be honest: For many music lovers, talking about the shows after the fact — and getting to sound oh-so-cool to your music-lover friends — is a big part of the appeal of such out-of-town excursions.
No judgments here. Here are 10 recommendations for shows in South Carolina and neighboring states that you could go see — and talk about — this season.
1. Discuss the genuine affection between various generations of roots musicians after you head to see Charlie Parr and Phil Cook play together (May 29 at Kings in Raleigh, May 30 at Ambrose West in Asheville, June 2 at Terminal West in Atlanta). Parr is a longtime country-blues icon, for those in the know. Cook is a newer North Carolina musician who stokes the same fire with infectious enthusiasm (as on his rousing cover of Parr's "1922").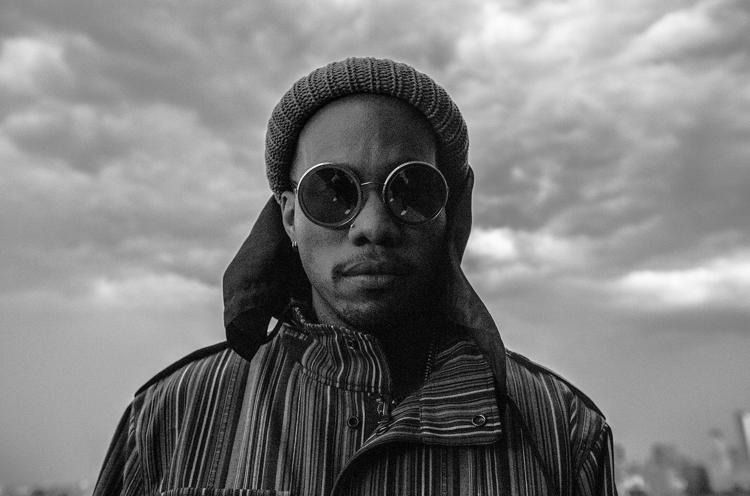 2. What is the future of hip-hop? Does it become something else when it's played by a talented and tenacious live band? These have been perennial topics for debate since the genre began, but no artist has adventured more prominently into this wild frontier in recent years than Anderson .Paak (June 6 at the Red Hat Amphitheater in Raleigh, June 7 at the State Bank Amphitheater in Atlanta). The singer/rapper and his backing Free Nationals, boosted by the sleekly groovy new Ventura, should help you reignite the conversation.
3. I shouldn't need to tell you that seeing the Wu-Tang Clan (June 7 at the CCNB Amphitheatre in Simpsonville, June 8 at the Red Hat Amphitheatre) will give you some serious music nerd bonafides. Few would argue against them as the quintessential crew to emerge during hardcore rap's '90s ascendance. Validate that Wu-Tang T-shirt, and then have an animated conversation about how they compare now to their golden days.
4. Singer, songwriter and violinist Kishi Bashi is a voracious experimentalist existing at the border between modern classical and modern indie. His performances, rich and intricate in their loops and layers, push the limits of the one-man band. And he's got something to say — his new album, Omoiyari (to be christened by a release show at the Georgia Theatre in Athens on June 8) explores parallels between the recent resurgence of white supremacy and "the xenophobic anxieties that led to the forced internment of Japanese-Americans." Sound like enough to talk about?
5. Are you a poptimist? Or are you a ... popessimist, I guess? Unleash your take on the flow of the mainstream by heading to see Ariana Grande (June 8 at the State Farm Arena in Atlanta, June 9 at the Spectrum Center in Charlotte) or Carly Rae Jepsen (July 23 at The Ritz in Raleigh, July 24 at the Fillmore in Charlotte, July 28 at the Tabernacle in Atlanta). Both arrive at interesting points in their careers — Grande quickly going from TV punchline (her brief engagement to SNL's Pete Davidson) to critical triumph (this year's lauded Thank U, Next), Jepsen testing modern attention spans by releasing her first album in four years.
6. The rigid boundaries of metal's many subgenres get tested more and more these days. Grab yourself a couple of live examples to lean on in your own dissertations with the pairing of Gojira and Deafheaven (June 11 at The Ritz in Raleigh, June 12 at the Fillmore in Charlotte, June 13 at the Orange Peel in Asheville). Thanks to swirling epics that liven doom-worthy patience with death-ish complexity and precision, Gojira is often termed avant-metal — which really just means that nobody knows quite what to call it. Long a token favorite among indie rock fans, Deafheaven shattered expectations with last year's Ordinary Corrupt Human Love, mingling its emotive distillation of shoegaze and black metal with Queen-ish arena rock flair.
7. The world seemed simpler in 2008, when Vampire Weekend (June 21 at the Red Hat Amphitheater in Raleigh, June 22 at the Charlotte Metro Credit Union Amphitheater in Charlotte) arrived, not giving a f#!k about Oxford commas and making intentionally preppy indie pop that took a whiter-than-Paul Simon approach to copping African influences. They were a critical and commercial smash, and they mostly still are. But how does such a band play amid the social tensions of 2019? Is naming a song "Unbearably White" (as it did on this year's Father of the Bride) enough to fend off detractors?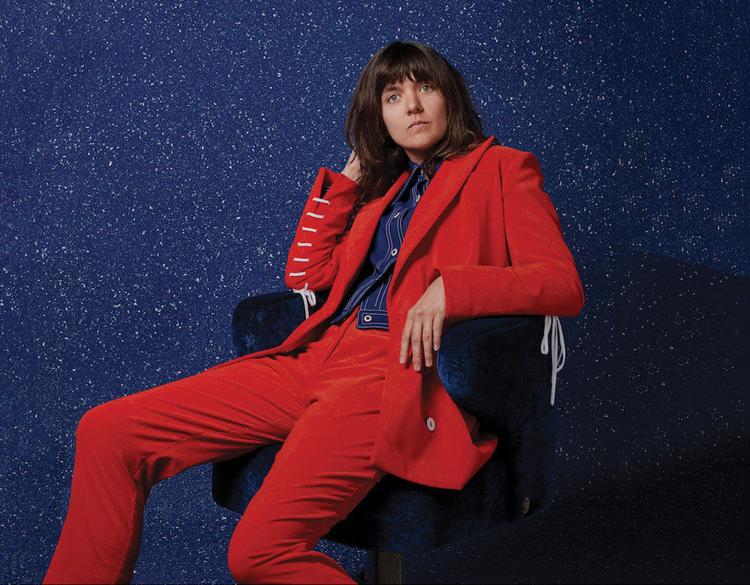 8. There was a time when indie rock actually indicated a specific kind of bendy, energetic, lived-in music. Crazy, right? Head out to see Courtney Barnett (June 16 at the Coca-Cola Roxy in Atlanta, July 2 at the North Carolina Museum of Art in Raleigh), one of the more popular artists from the recent rash of new proponents, or opt for Built to Spill (July 11 at the Grey Eagle in Asheville, July 12 and 13 at Terminal West in Atlanta), one of the style's most iconic forebears, and then hold court on the music's modern relevance.
9. Blink-182 and Lil Wayne (July 23 at the PNC Music Pavilion in Charlotte, July 27 at the Cellairis Amphitheatre in Atlanta). Together. No, I'm not kidding. Can two acts that have both seen better days and that have both frequently presented themselves as real-life cartoon characters, but have little else in common, buoy each other by playing in tandem? Either way, it's a guaranteed #HotTake for you.
10. Speaking of acts whose latter days are the topic of frequent debate, consider two backward-looking alternative bills within easy reach this summer — Smashing Pumpkins and Noel Gallagher (of Oasis fame) and his High Flying Birds (Aug. 20 at the PNC Music Pavilion in Charlotte; Aug. 21 at the Ameris Bank Amphitheatre in Alpharetta, Georgia) and Beck (Aug. 24 at the Walnut Creek Amphitheater in Raleigh, Aug. 25 at the PNC Music Pavilion in Charlotte). Is there any value to Billy Corgan and crew post-Adore? Is Gallagher just too much of an asshole to stomach? Has Beck run out of interesting quirks? Talking points abound.